#MyHiveGoals - A Good But Rough Week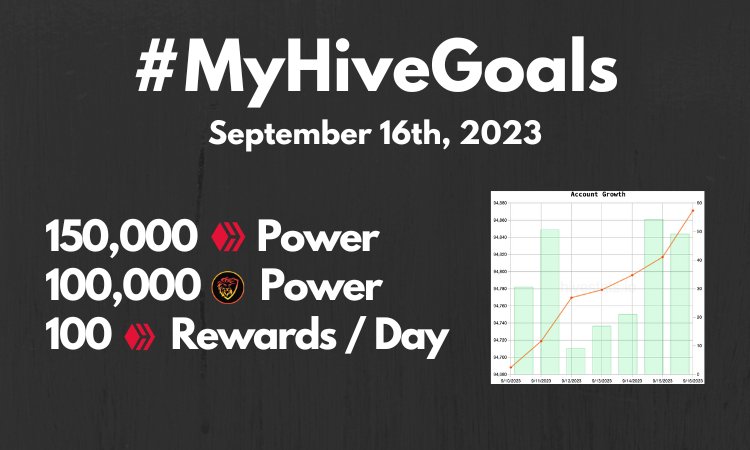 I'll be honest with you guys....I'm beat!
Not tired, I actually feel like I've got plenty of energy. I'm getting great sleep and able to drive for hundreds of miles a day.
I'm just beat from the drama of this trucking job...AKA, not getting paid. I spoke about it in yesterday 'Trucking Update' video, and my frustration is getting the better of me.
Currently the company I 'work for' owes me over $7500. Which is not chump change....But do you know what the positive is?
There's actually quite a few....First I'm able to head to Toronto this week for my best friends wedding. But the big picture for me, through all this is...How Hive has become a 'stable' part of my life!
Not price, I could care less about that...
Hive is my constant. It's my joy each and every day when I stop for the night, and open up my lap top. Checking Threads, engaging with people, doing my podcasts....Hive truly has been the best part of my 'career' over the past half a decade.
Crazy as that sounds, especially with all the drama from the trucking stuff...I'm forever grateful to Hive and this blockchain community for being something I can rely upon each and every day.
I think, this past week...Was a big win on chain. We'll see :)
150,000 Hive Power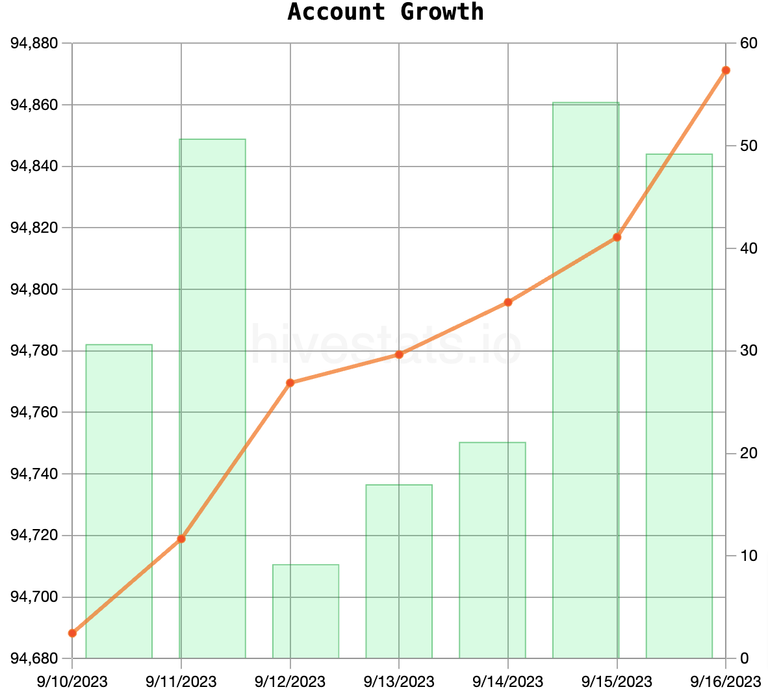 Things you love to see....
A few days were on the low end, but that steady climb back up...That's what I live for on this blockchain!
150,000 - 94,920.666 = 55,079.334 left to go
Getting close to being less than 55k away from my goal and that will happen this coming week. Slow and steady folks...The climb back up has been slow...But steady!
100,000 LEO Power

This past week there was a LEO Power Up Day...And of course, I snagged some cheap tokens!
But for me, it's LEO power up....Month, year, decade lol
100,000 - 74,000.75 = 25,999.25 left to go
I continue to build my stacks and should be positioned quite nicely when those ad shares start coming online.
Big things ahead...And looking forward to the LEO announcements this week at Hive Fest!
100 Hive Rewards / Day
Like I mentioned above, I have a good feeling about this past week on chain...
I saw an increase in my curation APR at 7.19%. Which isn't great but it's a lot better than it was last week. I was able to spend a few days at home last week too, which helped me curate quite a bit.
Let's see how it went...
49.85 Rewards from Creating
7.75 Rewards from Curating
12 Rewards from Misc.
Total rewards = 69.60 per day
Just. Insane!
I knew this week would be better but I had no idea it would be this good. Just a fantastic start to the new week, knowing my efforts are being rewarded.
I can't say the same about my 'j.o.b.' but I'll take a win on Hive 7 days out of 7!
Thanks so much for sharing my journey with me and I hope you have a fantastic week on the blockchain. Happy Hive Fest Week too!!
---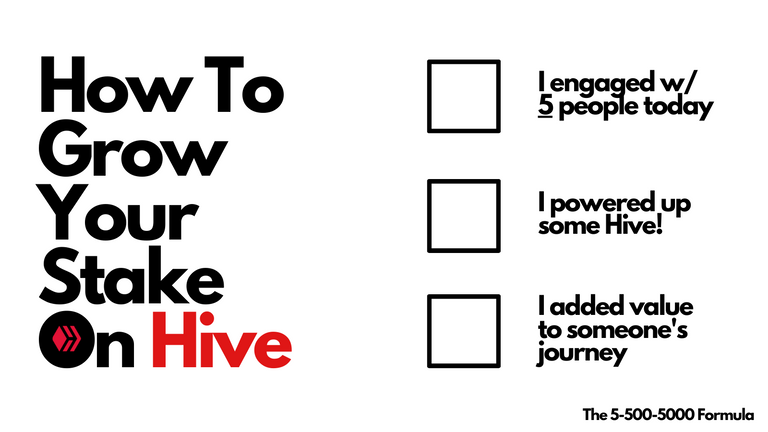 ---
---