#MyHiveGoals - I Missed The Moon Shot!!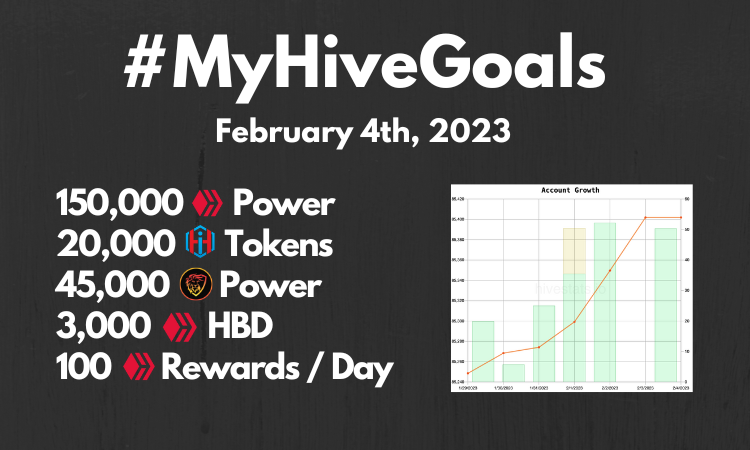 I was super busy over the past 36 hours and guess what I missed out on....
That moonshot to 60 cents, or wherever Hive ended up at lol
I mean, I guess I didn't really miss out on anything cause nothing would have changed. I wouldn't have powered down. I wouldn't have sold. I would have just shown up like I try to do each and every week.
My journey on Hive, isn't the most exciting one that's for sure. But hey, hopefully in 5 to 10 years from now, it'll be a very rewarding one. A little upset that I didn't get a post done yesterday but we'll see how this week goes....
Hopefully we'll bat 7 for 7 this week :)
It's getting a lot tougher to stick with the schedule but excuses be damned....Get to work Jongo!
150,000 Hive Power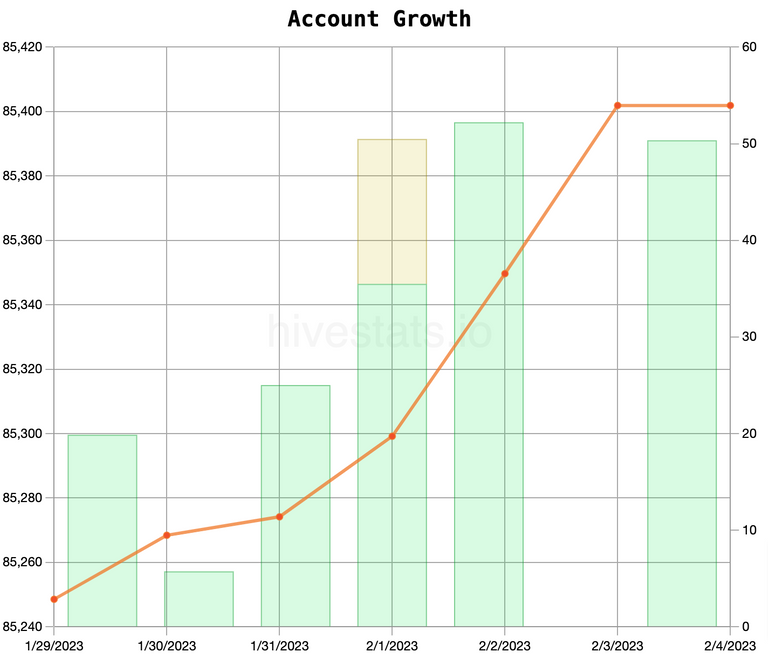 I'm pretty sure I crushed it last week for creation rewards. But we'll check on those numbers a bit later.
For now...
150,000 - 85,452.198 = 64,547.81 left to go
Hive Power Up Day added a few extra to my totals this week, but all in all....A fantastic 7 days!
45,000 LEO Power

Another very good week of stacking LEO!
45,000 - 38,401.27 = 6,598.73 left to go
Getting to this goal should happen in the middle of the year at current pace :)
Dollar Cost Average Into Hive Engine Projects
INDEX
A steady week of INDEX accumulation, but not as much as I should have stacked. I added 150 for a total of 15,900 INDEX!
HBD
This was pay out week for HBD. So I added over 4 HBD from the 20% APR. That added to a total of 66.194 HBD added for a grand total of 382.821. Nice :)
100 Hive / Day Rewards
People loved me last week :)
What an awesome 7 day total, I can just feel it. Let's see how it went....
36.01 Rewards from Creating
8.54 Rewards from Curating
12 Rewards from Misc.
Total rewards = 56.55 per day
Wow, thank you to every single person that voted my content and supported me along the journey! This was an amazing week, and I hope to continue it over the next 7 days as well.
Moon shots or not, green candles or red....Keep showing up!
---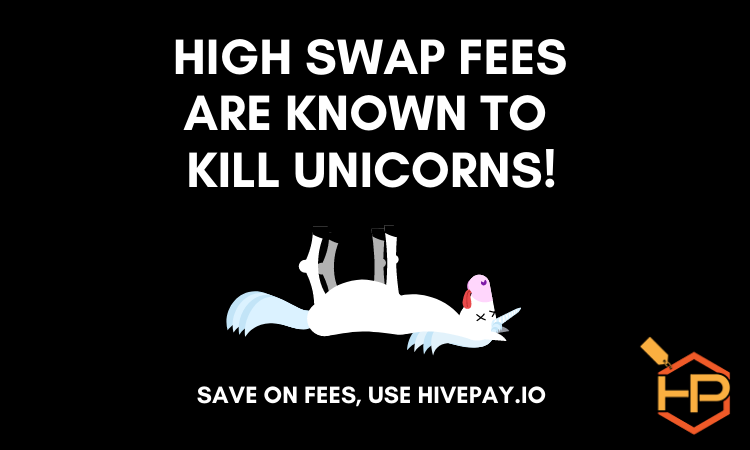 Save BIG on all your Swap.Hive / Hive needs with HivePay:
Vote for our Witness Node (clicktrackprofit) On..
Hive:
https://peakd.com/me/witnesses
https://wallet.hive.blog/~witnesses
Gift and tip CTP tokens to awesome content creators using the brand new @CTPtips Bot!
Stake CTP and use the prompt !CTP to gift tokens to your favorite creators!
---
---