#MyHiveGoals - The Beauty Of Diesel Pools!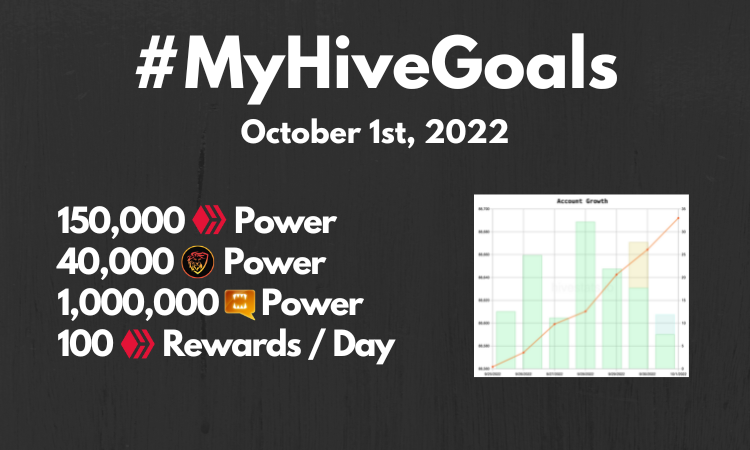 It took me a while to figure out this 'defi' stuff and I can admit it...When it's not done on Hive it's a lot more complicated.
Thankfully, TribalDex has 'Diesel Pools' and it's become a great way to generate passive income on Hive.
The best part is, you can become liquid in seconds, without spending anything in fees.
I guess that's a blessing and a curse for #Splinterlands degens like me, when you need some liquid SPS or Voucher!
All will be explained in this week's post...
150,000 Hive Power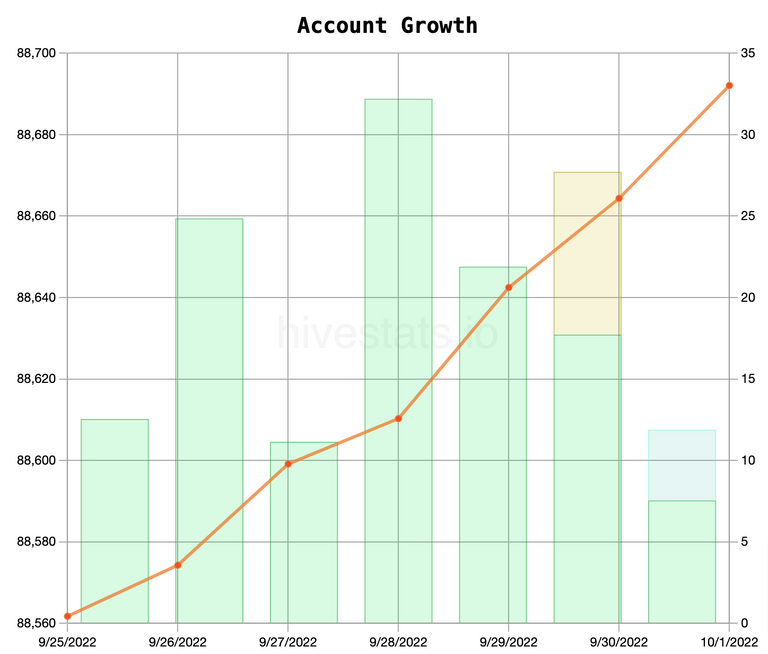 Another week of addition....And no subtraction :)
150,000 - 88,703.933 = 61,296.07 left to go
I even got to power up a little bit for today's PUD, and I love seeing that graph go up and up!
40,000 LEO & 1,000,000 SPT

The LEO journey is going smoothly, no issues at all!
40,000 - 34,593.58 = 5,406.42 left to go
Getting closer to my 5k milestone...Shouldn't be too much longer!

I didn't grab as many SPT as I had hoped for this week, but still managed to grow the account!
1,000,000 - 928,452.63 = 71,547.4 left to go
Slow and steady, wins the race :)
Dollar Cost Average Into Hive Engine Projects
These goals took a dip this week, BUT, it was planned!
You see....I'm addicted to Splinterlands lol
And the way to buy new Riftwatchers packs is through, SPS....So I dipped to feed the addiction lol
-390.47 SPS/SWAP.HIVE (shares in pool)
3.079 VOUCHER/SWAP.HIVE (shares in pool)
365 INDEX
And after this week's buys I'm at....
554.835 SPS/SWAP.HIVE
13.691 VOUCHER/SWAP.HIVE
13,075 @he-index
Real nice bump in INDEX though, and the #Index4Index challenge is helping I'm sure ;)
I need more Index to give away lol
100 Hive / Day Rewards
Slower than normal on the creation side of things, but I'm hoping the curation endeavors I've been focusing on will pay off this week. Let's see how we did...
17.31 Rewards from Creating
9.65 Rewards from Curating
14 Rewards from Misc.
Total rewards = 40.96 per day
Pretty big dip in both creation and curation rewards over the past 7 days. Do you know what that means?
Get to work Jongo!!!!!
Hope everyone has a fantastic week ahead and continues to crush it on the blockchain :)
---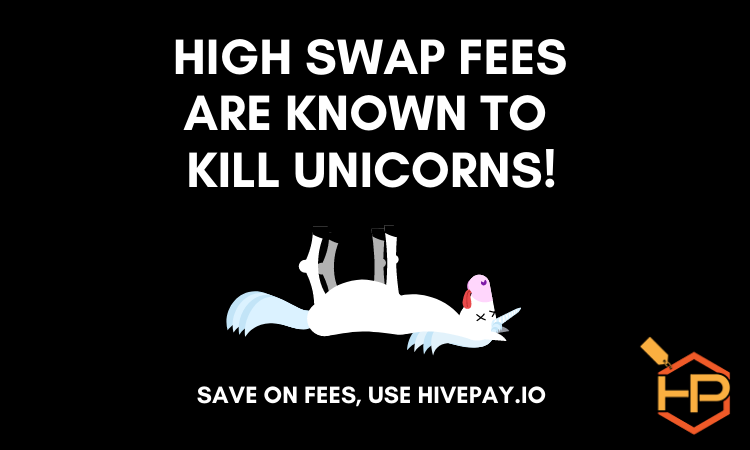 Save BIG on all your Swap.Hive / Hive needs with HivePay:
Vote for our Witness Node (clicktrackprofit) On..
Hive:
https://peakd.com/me/witnesses
https://wallet.hive.blog/~witnesses
Gift and tip CTP tokens to awesome content creators using the brand new @CTPtips Bot!
Stake CTP and use the prompt !CTP to gift tokens to your favorite creators!
---
---