#MyHiveGoals - The Markets...Make 0 Sense!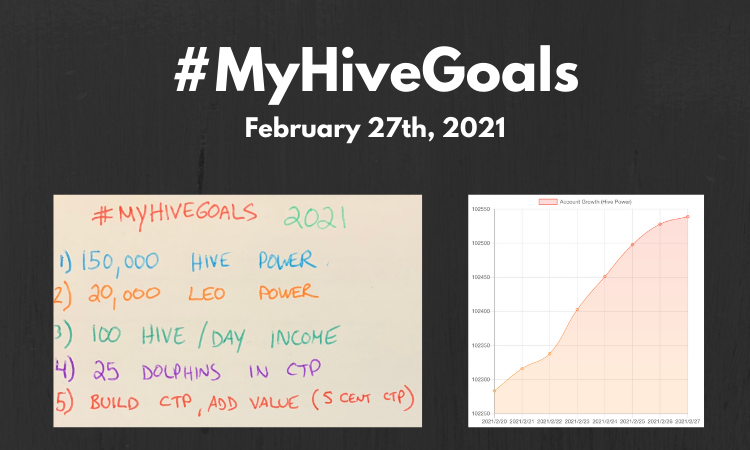 So this week, it's been up and down on the markets...But even more so on Hive!
Seems like whenever Hive pumps, everything on Hive-Engine goes south...Almost like investors here have the attention span of gold fish and just move to whatever shiny object is in vogue today...
Seriously, Hive pumps...LEO dumps. It makes ZERO sense to me. But alas...That's why I'm just the dollar cost average dude but I'm also, paying attention to the news!
And there is something BIG coming to LEO very soon....More on that in a second :)
150,000 Hive Power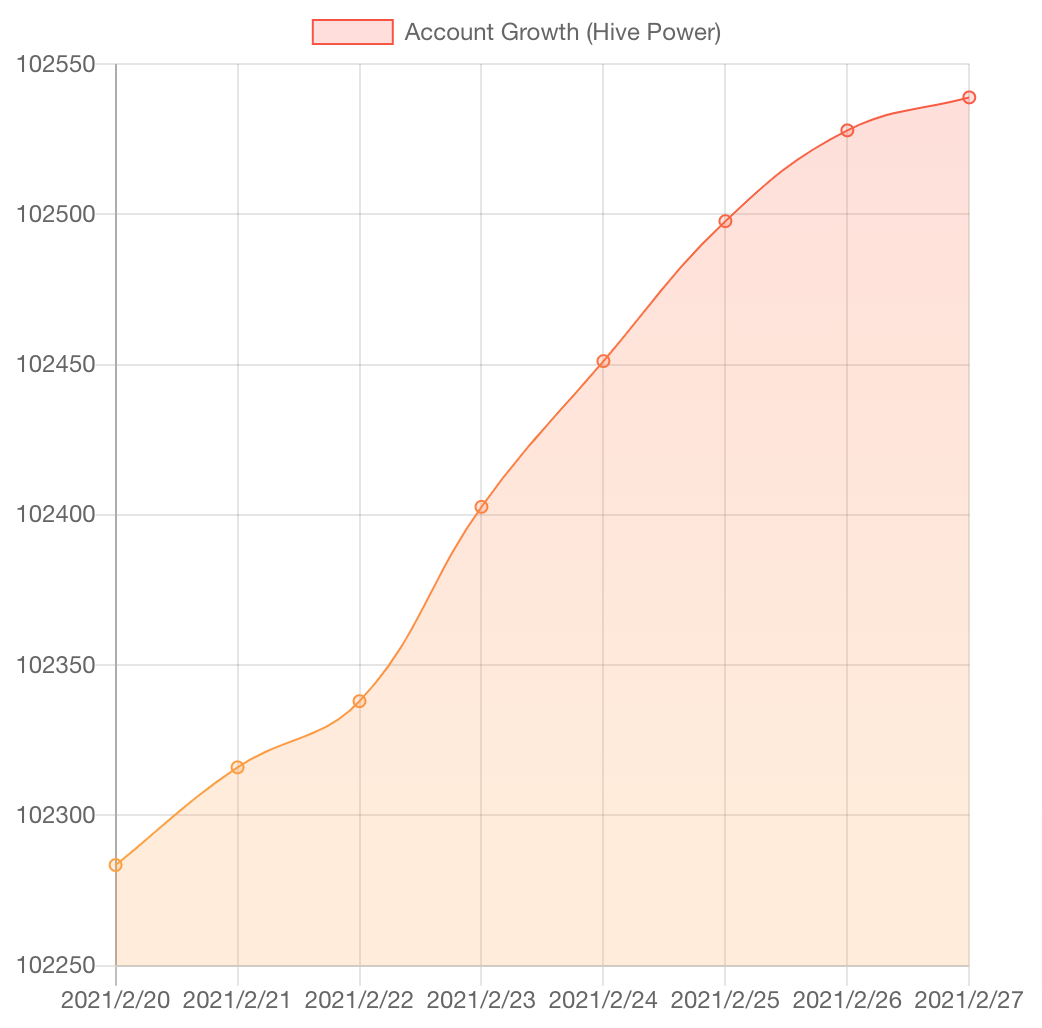 A slow and steady week on Hive...I didn't buy the dip earlier in the week, but still maintained to add some more Hive Power to the holdings...
Never going to complain seeing that graph above...Continue to rise :)
150,000 - 102,536.568 = 47,461.44 left to go
Hive is pumping right now, so it might get even harder to accumulate this token going forward...But the best thing about Hive...There are so many ways to 'get your Hive on!!!!'
20,000 LEO Power

I'm including both staked and liquid LEO this week because...
Of a little tweet sent out by @LeoFinance last week...In a nutshell, without getting into too many details, they said it would be a good idea to secure some liquid LEO.
That's all the convincing I needed LOL So I've been buying small chunks over the past few days...Something tells me, I'll be glad I did!
20,000 - 12,343.071 = 7,656.929 left to go (+ 250 liquid LEO)
ProjectBlank, Binance Chain rumors.....So much to be excited for when it comes to LEO!
100 Hive Rewards Per Day
Hive pumps will mean, accumulating 100 Hive a day will be harder in the future...And with the insane tax on @dcitygame right now, it's not looking like I'll be back on 100 Hive per day anytime soon.
So that just means...More building and stacking :)
47.49 Rewards from Creating
16.45 Rewards from Curation
2.891 Rewards from @dlease
5800 SIM Rewards from @dcitygame (Approx. 10 Hive)
10 Rewards from Misc.
Total Rewards = 86.83 Hive / Day
A nice bump from last week thanks to some very generous upvotes...Still stacking :)
25 Dolphins and Orcas In The CTP Swarm
I thought we'd get some more Dolphins into the ranks this past week, and not 100% sure if we did or not. So i'll maintain that there are 17 of us in the Swarm!
Regardless, I know there are SO many accounts so close to hitting that Dolphins threshold....
You guys are awesome!!!
How about the CTP Token??

LOL Ol' faithful!
The CTP Token continues to stay the course...With some growth this past week and very healthy volume every day....So cool to see how CTP is becoming more of astable coin than HBD LOLOL Just kidding ;)
Our Token:
https://hive-engine.com/?p=market&t=CTP
Our Miner:
https://hive-engine.com/?p=market&t=CTPM
Vote for our Witness Node On Hive-Engine:
https://tribaldex.com/witnesses
Posted Using LeoFinance Beta
---
---