#MyHiveGoals - X Marks The Spot!!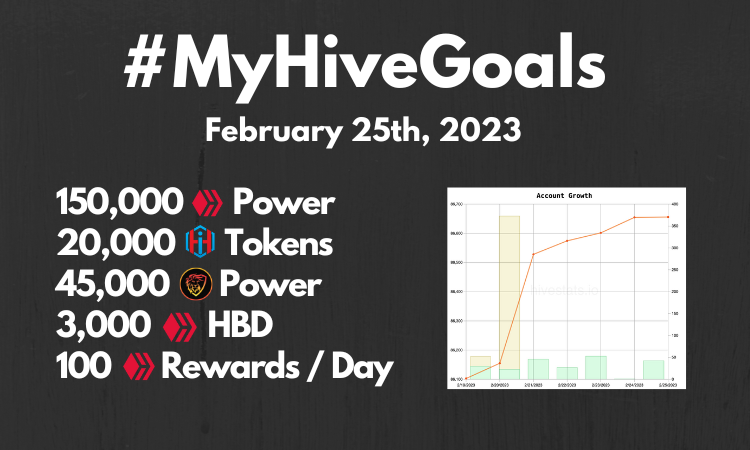 Now that....Was a crazy week!
I guess there is no secret where my attention was focused over the past 7 days, and that was pointed directly at our little project that was launched....CTPX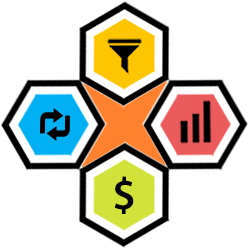 The feedback has been awesome and the support has been out of this world. Obviously we're only a few days into launch, with so many more features coming but so far. Wow, what an awesome experience.
Over the next few weeks, we'll continue to build and add new features but more importantly...Promote it to the masses to get as many people as we can, onto Hive.
That's the goal, every single day of our lives in the CTP Tribe. Literally, doing everything we can to build Hive and grow it's user base.
Hopefully, some of them trickle to this blog post and follow my journey as well, personally on this blockchain. I'm always crossing my fingers that someone reading this, sees that with a lot of effort and patience, success is almost guaranteed on Hive.
The community makes it so easy to fall in love with everything being built here. Not just from our little side of the chain, my goodness I personally can't get enough of @LeoFinance 's THREADS! I believe this is the killer app that Hive has been waiting for.
There's so much to get excited for on chain...And these posts I do each week, make me believe in the journey that much more. Everyone on Hive, truly is, building something remarkable!
Thanks for sharing in my adventures :)
150,000 Hive Power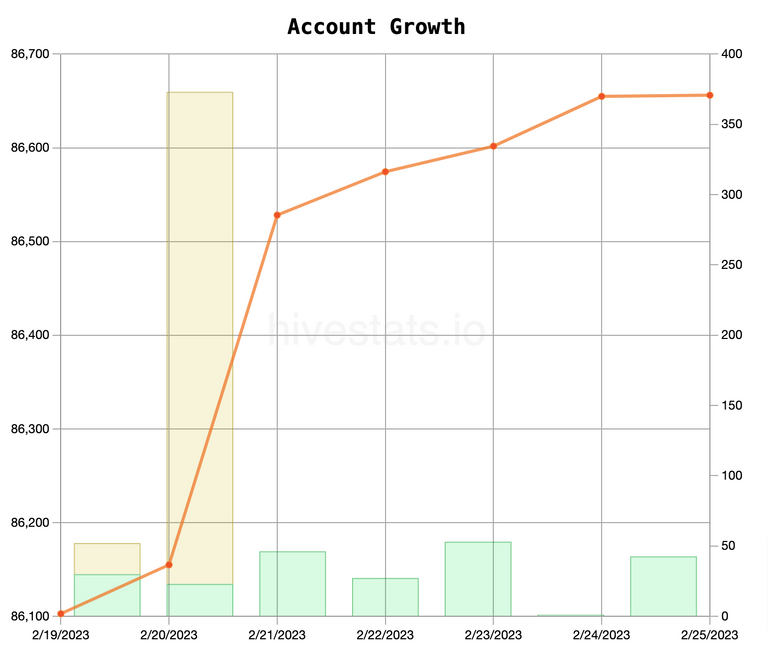 See that big bump earlier last week?
That's me getting my groove back lol I got to put in a nice chunk of liquid Hive into my account and power it up!
150,000 - 86,698.75 = 63,301.25 left to go
It felt good last week to be able to add some Hive Power, and it felt even better this time around...
The road to 'rebuilding' has officially begun!
45,000 LEO Power

Like I mentioned above, THREADS has got my mind spinning! I haven't been this excited about an app on Hive in years. Project Blank is finally here and I can't wait to see this just explode onto the #web3 scene!
45,000 - 39,224.56 = 5,775.44 left to go
I upped my delegation to LEO Voter last week too, because stacking LEO is the no-brainer of all no-brainers on chain. Plus with everything taking place with the new #GOSH token project by @acidyo on Leo....How can you NOT be excited???
Dollar Cost Average Into Hive Engine Projects
INDEX
My INDEX stacking slowed down a lot this past week though. Mainly because I took the extra Hive I was earning and was slowing buying CTP tokens off the market to send to our new project CTPX. But I still added 125 INDEX for a total of 16,400!
HBD
Ahhhh, my sweet sweet HBD!! How I love you so! My new mission every week, adding at least 60 HBD. Because 60 HBD in savings, makes 1 HBD in residual monthly income. Let's goooooo! Last week I added 72.203 for a total of 566.490 HBD!
100 Hive / Day Rewards
The mission is gong very well :)
Let's see how the totals added up over the past 7 days...
42.83 Rewards from Creating
10.90 Rewards from Curating
12 Rewards from Misc.
Total rewards = 65.73 per day
Wow!
Not a huge jump but I added more Hive per day this past week than before. Slowly but surely, let's see those numbers continue to climb.
Loving it :)
Hope you have an awesome week....
If you haven't yet tried it out, be sure to pop by CTPX.io and test out our new system....
---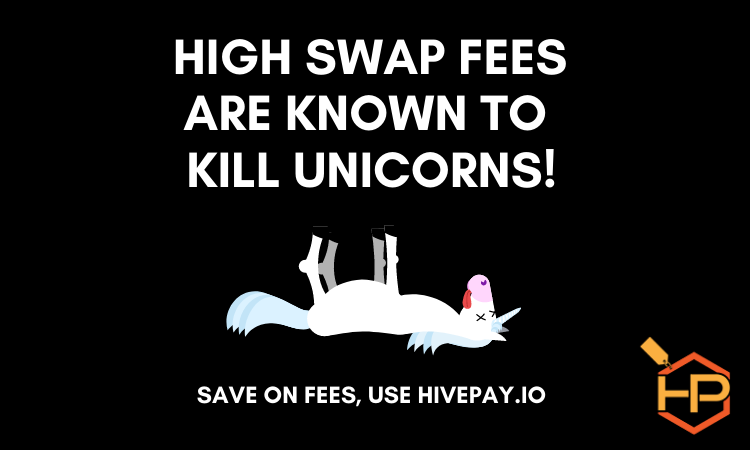 ---
---