RE: CTP Chat For June 7th, 2021
You are viewing a single comment's thread:
Here's what I wrote down last week...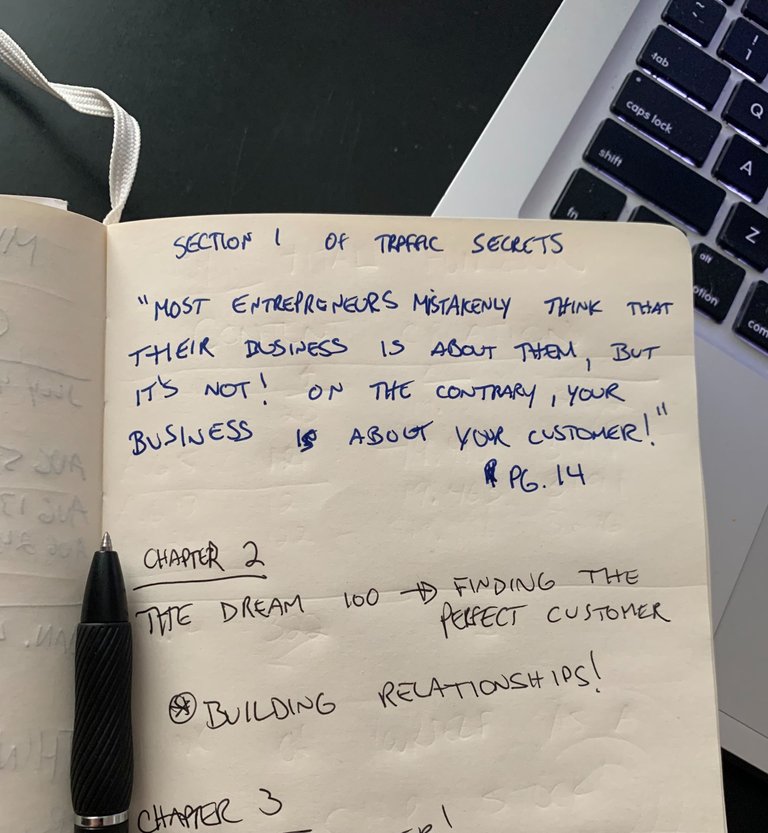 I know my writing is awful, but it was a big take away in chapter 1 of Traffic Secrets. This is the book we're reading together in the CTP Inner Circle for our first 'book of the month club'...
The take away...Focus your business on your customers and clients, much more than yourself. When you do that, you put what matters most...First!
---
---