Reach. Master. Expand.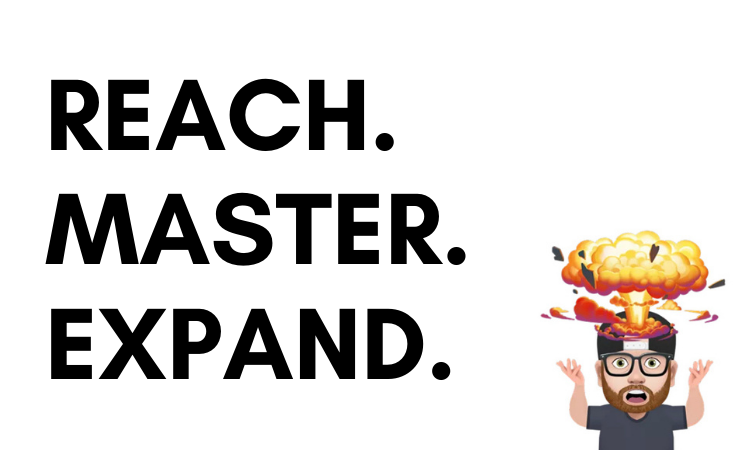 Tonight was my scheduled 'revisiting' session....
WTH is that Jongo??
So I practice a habit I learned over a decade ago when it comes to journaling. I'm a big fan of writing my ideas down, things I learn and quote I want to remember in my journals. And I've filled out quite a few of these journals in the last few years.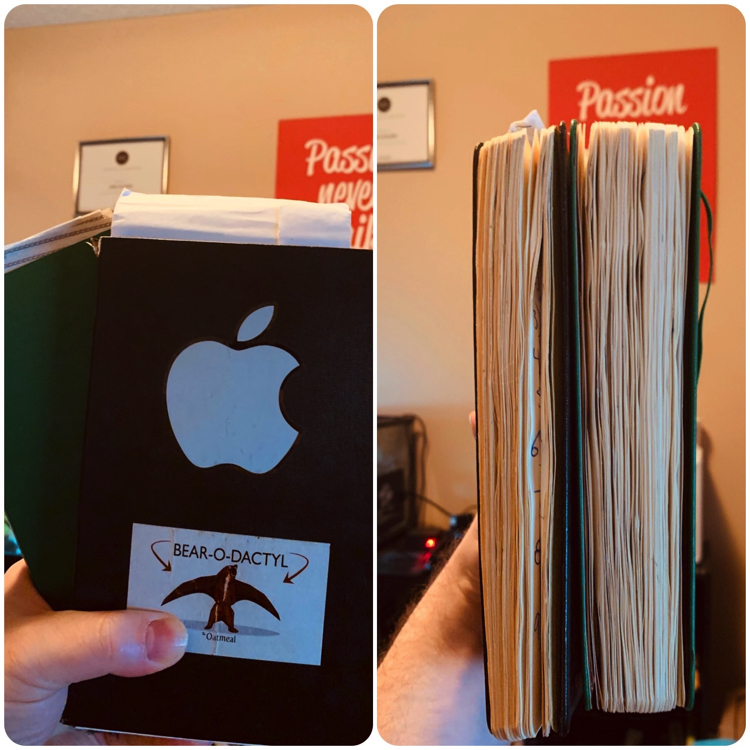 That's a lot of information!
And even though I've read it, and even wrote it down on paper I'm not the sharpest tool in the shed, so the chances of me remembering what I wrote down in 2010...Is slim to none.
So every few weeks or so, I give myself a few hours to revisit the ideas and thoughts I wrote down so many years ago. BTW, if you are having trouble coming up with content to write about, this is a great way to have an endless supply of ideas lol
And tonight was the night I revisited one of the journals I completed in about 2013 or so...
And here's something I wrote down that made me think....This would be a fantastic blog post to dive deeper into that old '2.74 a day plan' I speak about all the time in blog posts, ClickTrackProfit training and on live streams...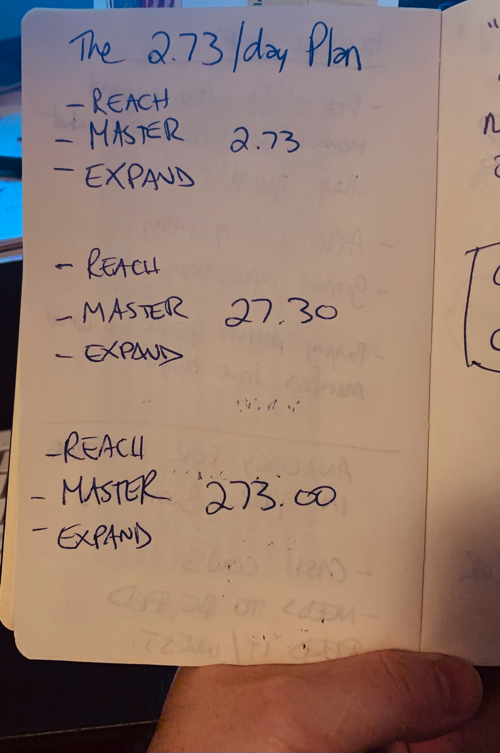 Disclaimer: In 2013 I had the math down to 2.73, I've since bumped it up to 2.74 lol
So a quick review of the 2.74 / Day Plan or formula...It works like this:
If you were to earn $2.74 a day, every day for a year...You would earn about $1000.
If you were to earn $27.40 a day, every day for a year...You would earn about $10,000.
And if you were to earn $274.00 a day, every day for a year...You would earn about $100,000.
The 'plan / formula' teaches people that instead of trying to make six figures in a month or less, let's work on how to earn 2.74 a day first, then graduate into more income generating activities to $27.40 a day and so on...
But here's 3 'tips' or strategies I wrote beside this plan way back in 2013.
Reach.
Master.
Expand.
This was my reasoning behind writing those 3 words beside each level of the 'plan / formula'.
Reach - Let's focus on hitting that goal first. Before anything else. Step 1 is to learn all the income generating activities you could add up to reach $2.74 a day. Pretty straight forward, but the key is to FOCUS on that first step. Reaching it!
Master - O.K., now we're golden! We're at $2.74! Now what? Let's become absolute experts at each step we took to hit that income level. What were they? How can we get better at them? How can we teach those strategies to others? Become the master at each step that you made along the way to reach that income level!
Expand - And here' where we start to grow to the next income levels. We look at ways to expand what we are already doing. But what's critical is that we don't look at 'new opportunities' until we've reached those first 2 steps. Actually reaching the level and mastering all the activities we needed to help us hit our target. After that, look at ways that we become more productive. Perhaps we even dive into new uncharted territory. This is when growth become automatic...
It all does play back to the true power of this formula. And that is to never skip a step. Far too many times we worry about what that successful entrepreneur is earning and how 'lucky' they must be. That's the wrong approach. We have it in our own ability, albeit in small calculated steps, to reach all the goals we set out for ourselves.
But to do it, we need patience, practice and perseverance.
Oh and btw, if you should really start getting into the habit of journaling and doing some revisiting sessions with what you write down lol
---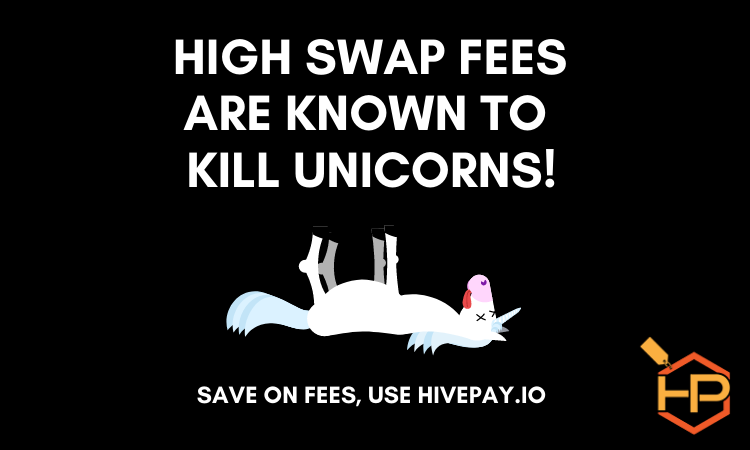 Save BIG on all your Swap.Hive / Hive needs with HivePay:
Vote for our Witness Node (clicktrackprofit) On..
Hive:
https://peakd.com/me/witnesses
https://wallet.hive.blog/~witnesses
Gift and tip CTP tokens to awesome content creators using the brand new @CTPtips Bot!
Stake CTP and use the prompt !CTP to gift tokens to your favorite creators!
Posted Using LeoFinance Beta
---
---