Signs You Might Be A Hive Maximalist...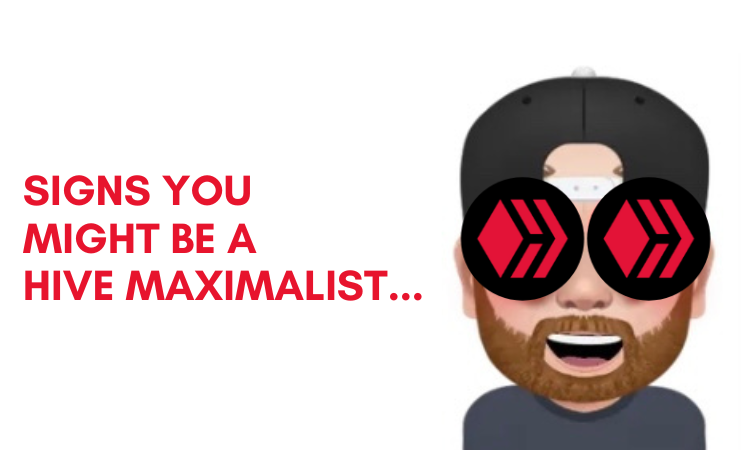 And here we gooooooo......
The bear market is here!
After a couple of amazing showings by Terra / Luna and more recently Celsius, the crypto markets took another massive hit over the past few days.
Seas of red!!!
It really does remind me of early 2018 when the industry basically self-imploded lol
And I don't mean to laugh, because honestly...Lots of people have been hurt by this recent crash. And as much as we seem to scream from the mountain tops..
'Not financial advice!'
'Things in crypto aren't guaranteed!'
'Never spend a dime that you cannot afford to lose!'
....We still see people lose their life savings because of some scheme or scam that sadly, seems to have a home here in the crypto space.
And oh boy, this is Christmas Eve for the Bitcoin maxis! They'll smile from ear to ear and let everyone know how everything is a s%tcoin*, and the only thing that matters is BTC. It's amazing how quick people will turn on each other when things aren't going to the moon...
The problem with the BTC Maxi mentality is, you can't do anything with bitcoin. You can look at it! You can make it a store of value. But it's 'value' will always go up and down, so other than crossing your fingers and waiting for the promise of 1 million dollar BTC...You can look at it!
Or in the case of Celsius, you can lend it to them, they'll pay you a percentage and you can get some returns for being a bank...Except of course when Celsius shuts down all withdrawals and says...Sorry, we're having issues!
And that brings me to what I did last night...

I had a few extra bucks in Coinbase, and while I'm not saying Coinbase is going the ways of Celsius, I thought to myself...The safest place for my crypto, where I can earn from it every day, have it secure and actually...Wait for it...USE IT...
Is right here on Hive.
Huh, will you look at that?
A cryptocurrency on a blockchain that lets you earn, lend, delegate, power up, send, use, flip, sell....That's 100% decentralized and has real world use case for pretty much everything I already do online anyways.
Fancy!
Oh no....
I might be one of 'them' after all!
After almost a decade of being in this crypto stuff, there is no better blockchain for my time, money and effort. In fact, I'll even argue, everything else sucks LOL
I hate Ethereum, as it's about as user friendly as smashing your toe with a hammer.
Bitcoin has too many 'maxis' and a community of know it alls. Plus don't remind them that you can't really do anything with it other than look at it...
I never go into any of the BSC stuff. Let's just say I have a bad taste in my mouth since Binance sided with 'the blockchain that shall remain nameless' when we split to Hive.
I'm not a prophet by any means, but something seemed off with Celsius about a half year ago to me...So I took all my BTC out of it.
Hive and it's layer 2 projects are everything I need in crypto. Maybe I'm not diversified. Maybe I'll miss out on some amazing opportunity down the road. But that's it for me...I'm not a 'trader' so that siully DeFi stuff isn't my interest. I like parking my HBD and watching it grow every single month. Boring I guess....
But there's a whole lot less drama here than what people cry about on Crypto Twitter these days!
I'm Hive and Hive only from now lol
Call me a Hive Maximalist if you want, I guess I'm a shill too...But I can guarantee you this. While the industry freaks out and tries to figure out if the end is coming, we'll be here on this blockchain. Creating things, engaging with others, building communities...
I mentioned this is a tweet earlier today...And it sums up this amazing blockchain to me in one quick sentence:
"We build, while you bear!"
---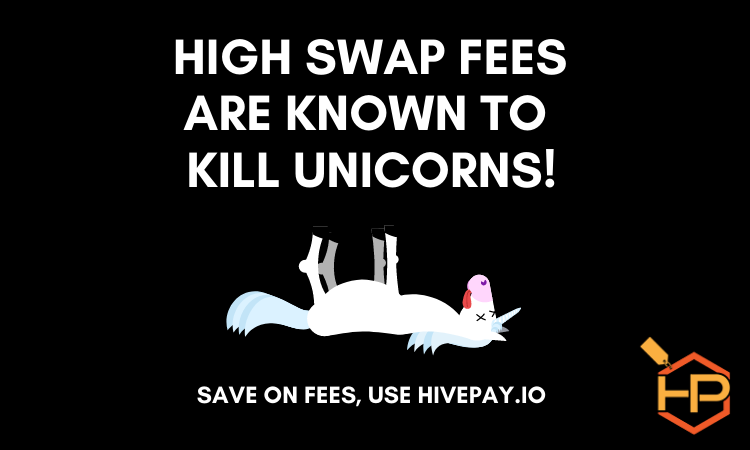 Save BIG on all your Swap.Hive / Hive needs with HivePay:
Vote for our Witness Node (clicktrackprofit) On..
Hive:
https://peakd.com/me/witnesses
https://wallet.hive.blog/~witnesses
Gift and tip CTP tokens to awesome content creators using the brand new CTP Tips Bot!
Stake CTP and use the prompt !CTP to gift tokens to your favorite creators!
Posted Using LeoFinance Beta
---
---