The 2.74 Model On Threads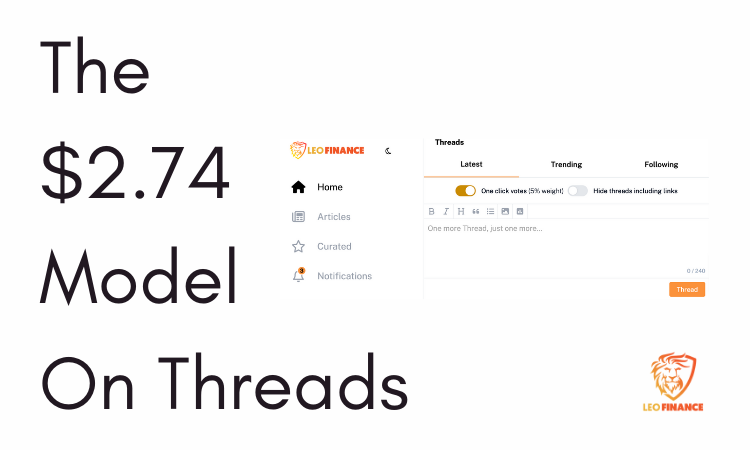 For a lot of people reading that title of the blog post, you'll understand what I'm talking about immediately!
And for others, it's time for story time with Jongo!
About a decade or so ago, I came up with this strategy to build income online. For decades, I've been in the affiliate marketing world where the constant pitch is...
'Make money online and retire by the time you are 50!!!'
Sadly, for anyone that has tried their hand in online business you know this is rarely the case. Can you make money online? Absolutely! And some people do earn quite a nice bit throughout their careers, but for the rest of us...It's a journey!
The '6 figure income' promises are everywhere and most people get pitched this idea of making a really good income online, rarely get results, and then give up before things take shape. They give up because they get promised a big chunk of potential income, and rarely see the results that were promised.
My strategy was to approach it in baby steps....Let's do some quick math:
If you earned $2.74 a day for 365 days, how much would you have made in a year?
The answer is $1000.
O.K., now let's take it a step further....
What if you made $27.40 a day for 365 days, what would that add up to?
$10,000!
We can keep scaling to $274.00 a day for 365 days a year and there's our magical 6 figure income.
But the strategy is to learn and MASTER how to earn the $2.74 first, and then go to the next level. Instead of setting yourself up for disappointment with never hitting 100k, let's learn how to make our first $1000 in crypto.
And guess where we can do that with relative ease these days?
O.K., now there is no guarantee, ever with this stuff. The markets are insane. Who knows what the price of any of these tokens may be in a week from now. However if you have this goal and target in mind, you can scale it fairly easily.
You hear @taskmaster4450le speak about this a lot on Threads and on the blockchain...We need to stack the micro-payments. Are you going to quickly jump into being active on Threads and then magically get $HIVE and $LEO whales to upvote your content?
Not at first, but you know what you can do?
Every. Single. Day!
Show up and engage on Threads!
And sure, you may not even be close to the $2.74 a day that this formula is based on, but you will see a target that is within reach. It's not something that's so far off that you'll get too discouraged to continue. And one of the best things about the layer 2 option here on the blockchain, is this community supports the active users.
One look at everything that's being built on Leo and Threads and you can see, that this place is a very good investment of your TIME and effort! So write it down...
$2.74 a day!
How can you achieve that? What are some things you can do to improve your results? How close are you to those levels?
$2.74 a day is a goal that everyone can shoot for and remember....That's $2.74 worth of LEO at it's current prices....
What happens if that $2.74 that you earn today, is worth 10x that in a year from now....?
That's a path to generating some serious online income.....
---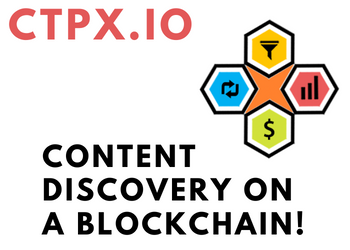 Posted Using LeoFinance Alpha
---
---