The Dream, The Journey, The Adventure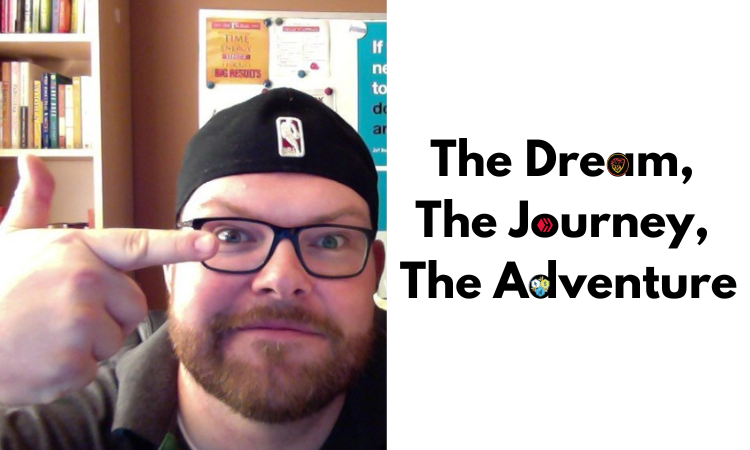 I threw this post out on Twitter today...
Wasn't really planned, but it really got me thinking big picture about my journey on Hive.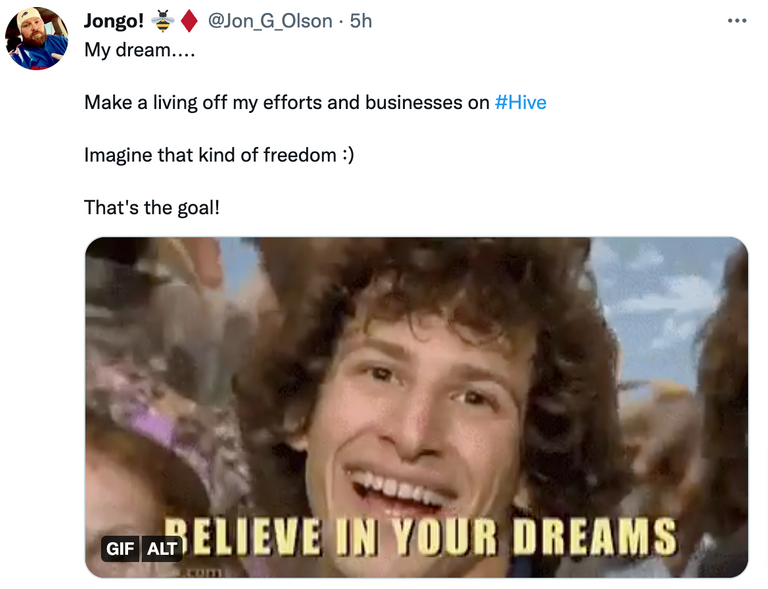 There's my dream, on social media for all to see :)
It's pretty straight forward, to earn a living from my efforts here on Hive.
I've been building businesses online for over 20 years and nothing has captured my passion and dedication more than this blockchain and it's community. And that's really a 'golden nugget' that I wanted to dive into with this post.
You see....The dream isn't a reality yet.
Far from it. I make a few Hive here and there but to pay the bills and earn a living from my efforts here, isn't in the cards right now. Sure if the price of Hive goes to 10 bucks, we can entertain it lol But right now, I'm in 'stacking' mode. Accumulation is the name of the game, as much as I can.
Because here's the 'nugget'...
You truly have to LOVE what you do!
When I show up, create a post, curate some content or use one of the apps on the blockchain, the side benefit to me is...Being rewarded. The big benefit which drives me is the entrepreneurial spirit. We are building something remarkable on Hive, and I want to be a part of it.
I'm hardly the most rewarded author on the blockchain, but I will put in the work each and every day because I want my name written down as a pioneer in this web 3 stuff! I want to be a part of something bigger than I can imagine, and the best part is that I can build my business at the same time.
Being an entrepreneur on Hive is quite the opportunity. With all the development taking place, and with the upcoming hard fork, it's easier than ever to tap into this on a social media level and create something remarkable for your community.
But it's a journey.....
And this is what I have taught our members in ClickTrackProfit.com for over a decade now...The journey is filled with up's and downs. There will be plenty of days that you feel like quitting because the results are never promised. However you keep on showing up, for the big rewards that come down the road.
This is why you must love what you do!
If I got 0 Hive from this post....I will still show up tomorrow!
If I get 100 Hive from this post....I will still show up tomorrow!
The results day to day are never guaranteed, but you see that's what it's such an adventure. We never know what we will get from showing up every day, but when you scroll out and look at the big picture...Now we start seeing why it's so important to stay the course and never get too high or too low with this stuff.
So I guess the message here is for everyone that wants to make this a career, keep the axe to the grindstone. We may not be able to live off this stuff today or next week, however when we enjoy the journey and embrace this crazy adventure on the blockchain...Our dreams may one day become a reality!
---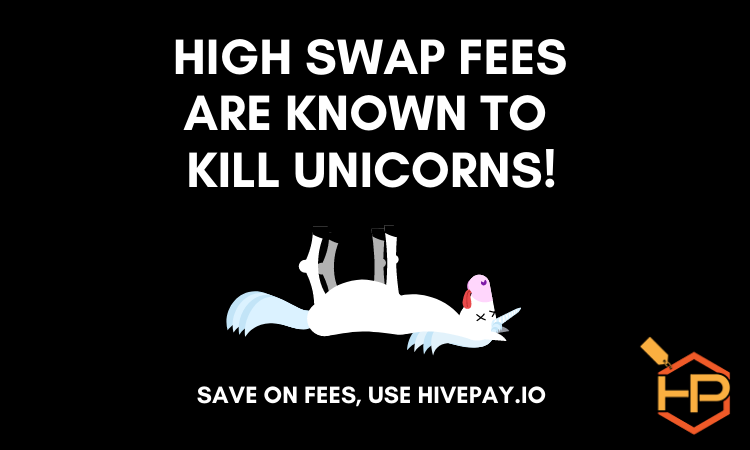 ---
---