The Wonderful World Of CTP Infographics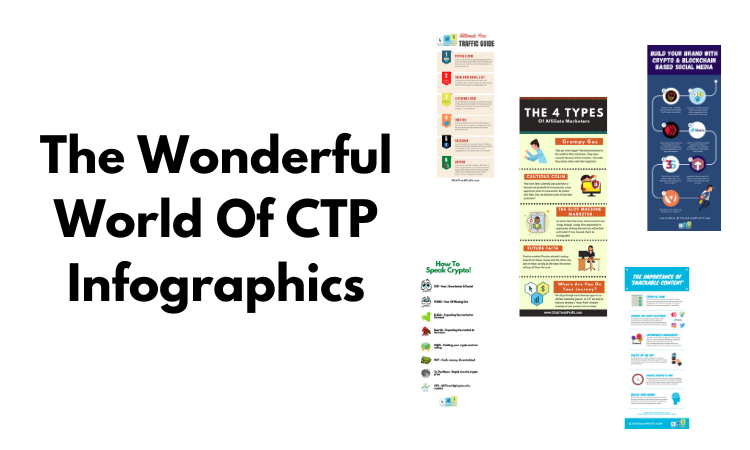 Disclaimer: This page may take a bit to load because it's got...A few graphics :)
I'm fired up for the 'Task App' - A brand new program we have been developing in the CTP Tribe for years now. It's based on a social media platform that was popular from a few years ago, and one of the reasons I fell in love with using it was...Discovering new infographics.
What is an infographic?
Wikipedia defines it as:
"....are graphic visual representations of information, data, or knowledge intended to present information quickly and clearly."
To me, it's marketing bliss lol I'm a visual dude and fell in love with the entire infographic presentation years ago. Since then, I've been using Canva to create our own graphics, that we use in all of platforms. I thought I could share a few of our more popular ones, and explain my thinking behind each of their purposes....
Hope you guys enjoy the show :)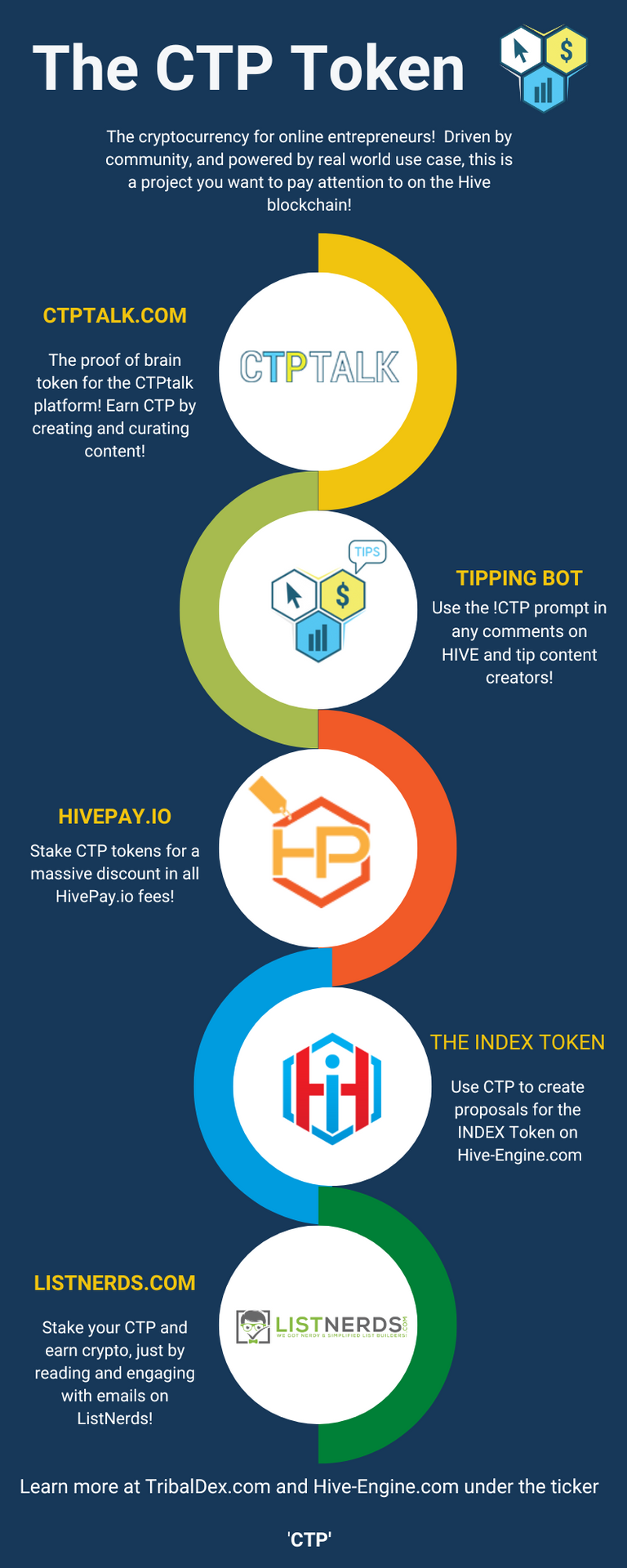 I actually just crated this graphic a few days ago. The aim of this infographic is to let people know about all the amazing use cases we have with our token - CTP! I used the same colors from each logo in the design to make it flow. I think it turned out pretty good :)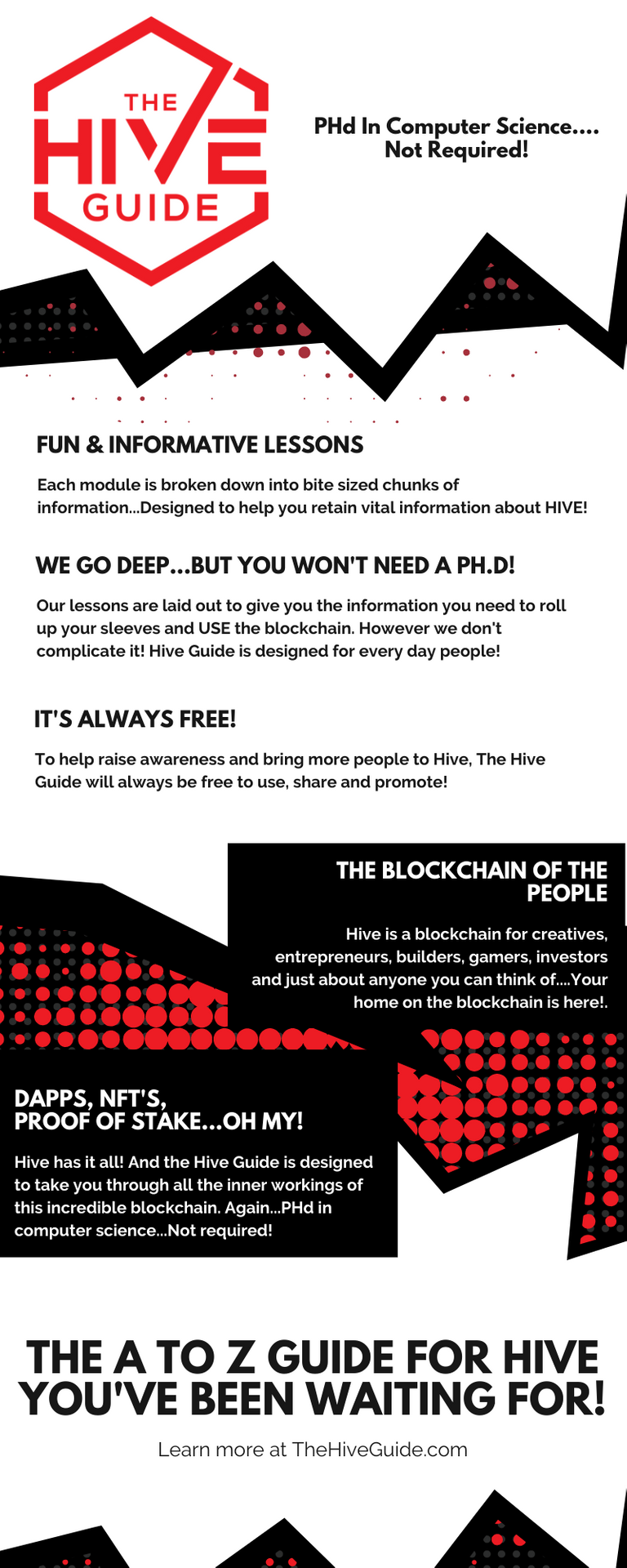 I designed this graphic to go along with the launch of The Hive Guide a few years ago. I used black and red to help it stick out on white backgrounds, and the goal for this graphic was to showcase how easy it is, to learn about Hive.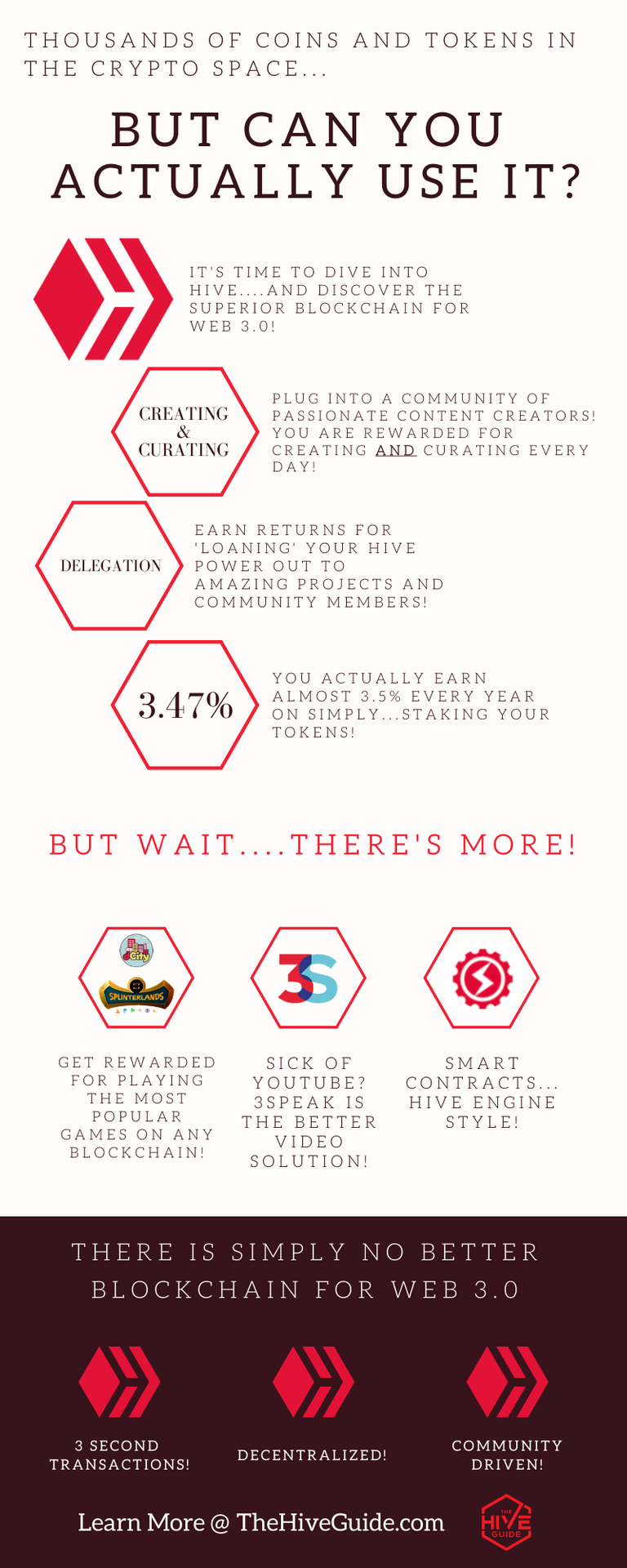 Another Hive Guide graphic. The purpose of this one was to highlight the actual use case of the Hive blockchain, and of course focus on some popular apps on Hive.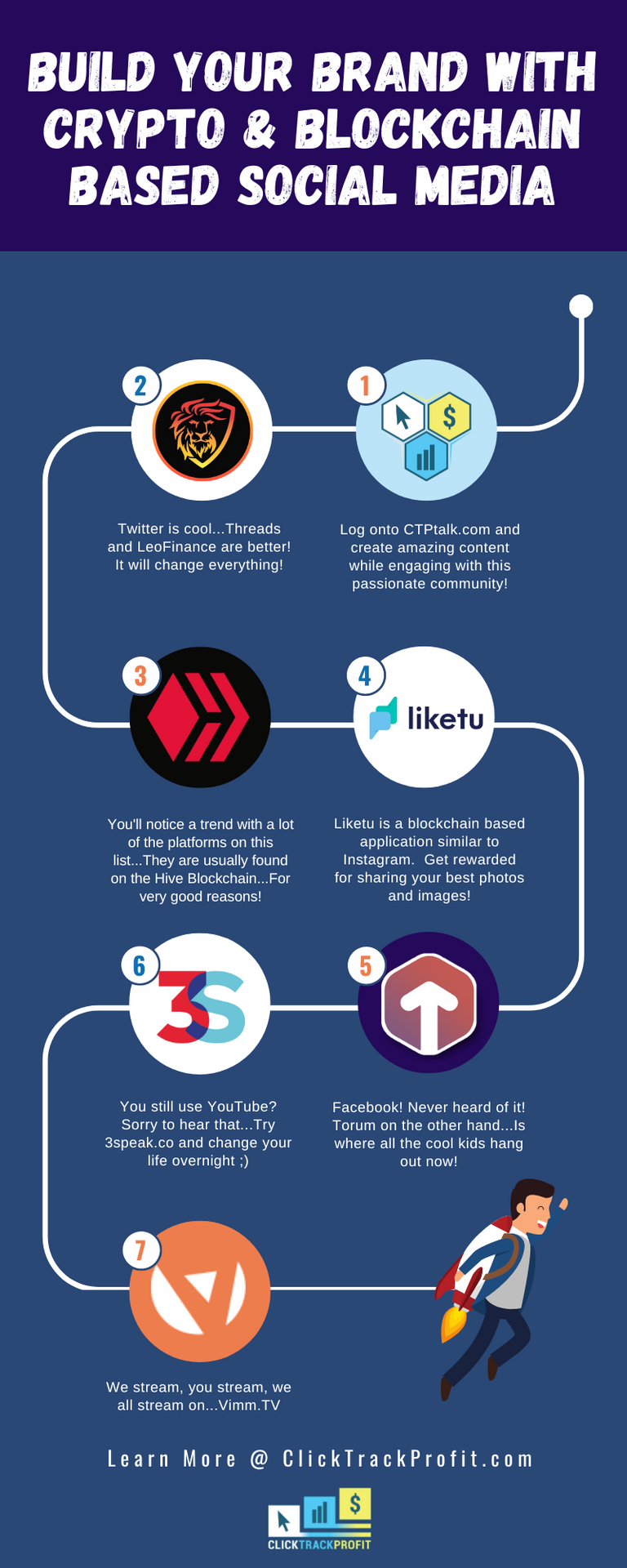 For this infographic, I wanted to highlight the amazing social media applications on the blockchain. It's 90% Hive based apps of course, with emphasis on one of my new favorites @liketu Keeping the logos in 'circles' on the graphic helps it stay clean in my opinion.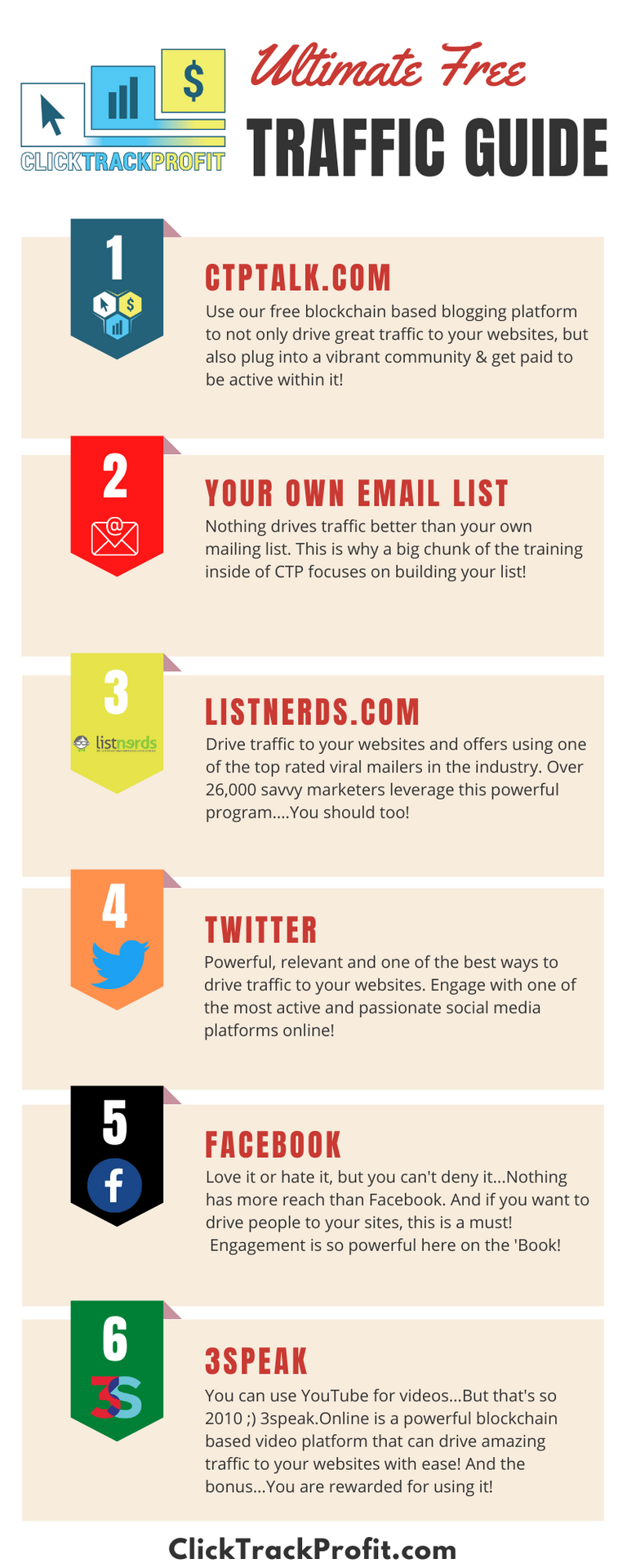 A lot of out training in ClickTrackProfit focuses on traffic generation for online and affiliate marketing. Once again, there is a huge emphasis on Hive applications to drive traffic to ones websites and offers. Still trying to mix affiliate marketing and the blockchain since 2017 :)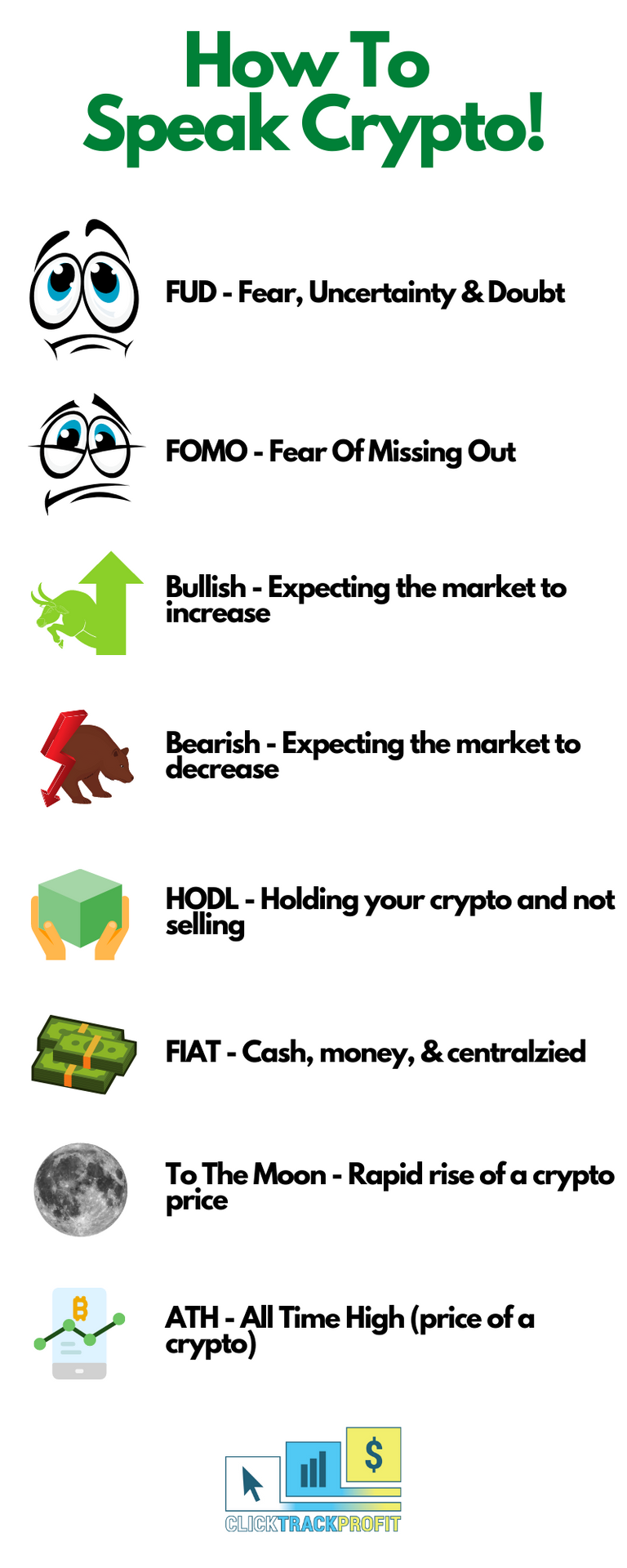 A fun little infographic that caters to a lot of the people we help onboard to the blockchain directly from ClickTrackProfit. This is new to a lot of our members, so we thought it would be fun to have a little 'explainer' graphic.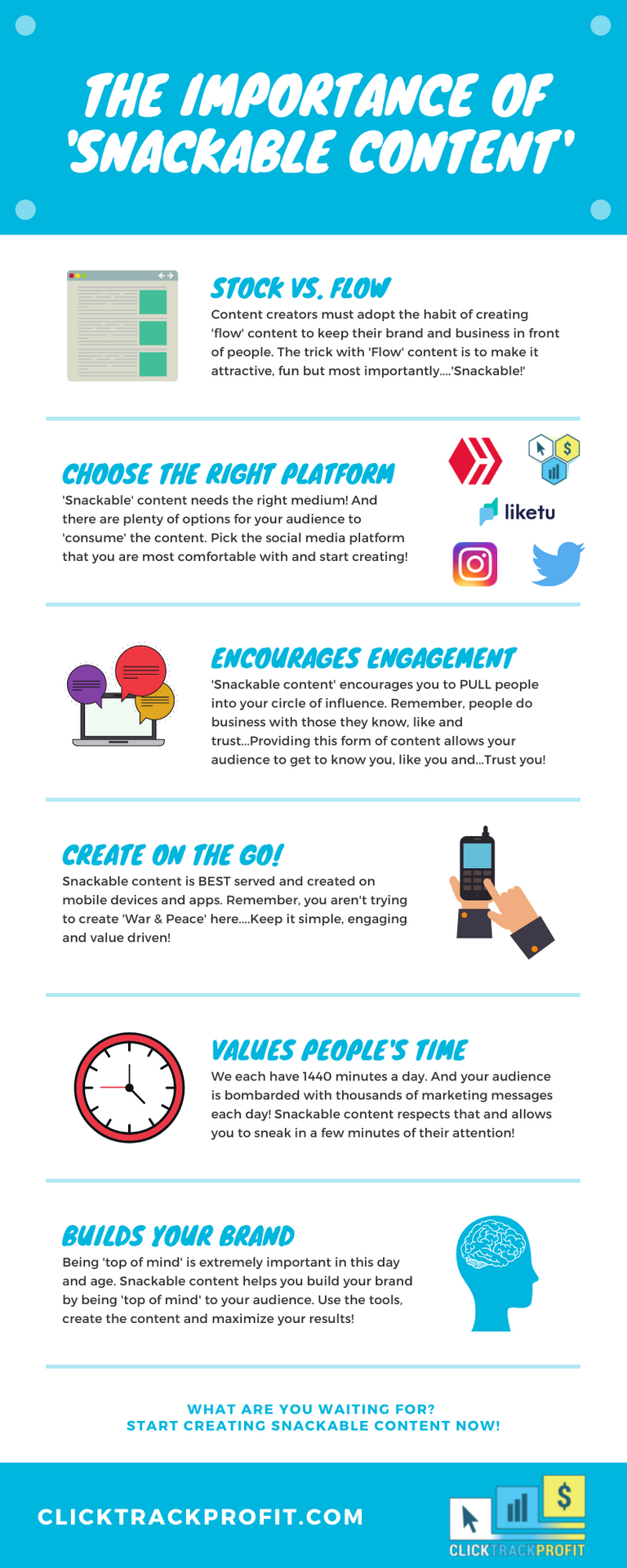 One of the lessons we teach inside of ClickTrackProfit is 'snackable content'. Content that is easy to digest and doesn't require an hour to absorb it all. And you guessed it, there is plenty of Hive related applications mentioned in the image as fantastic platforms to create, share and engage with snackable content!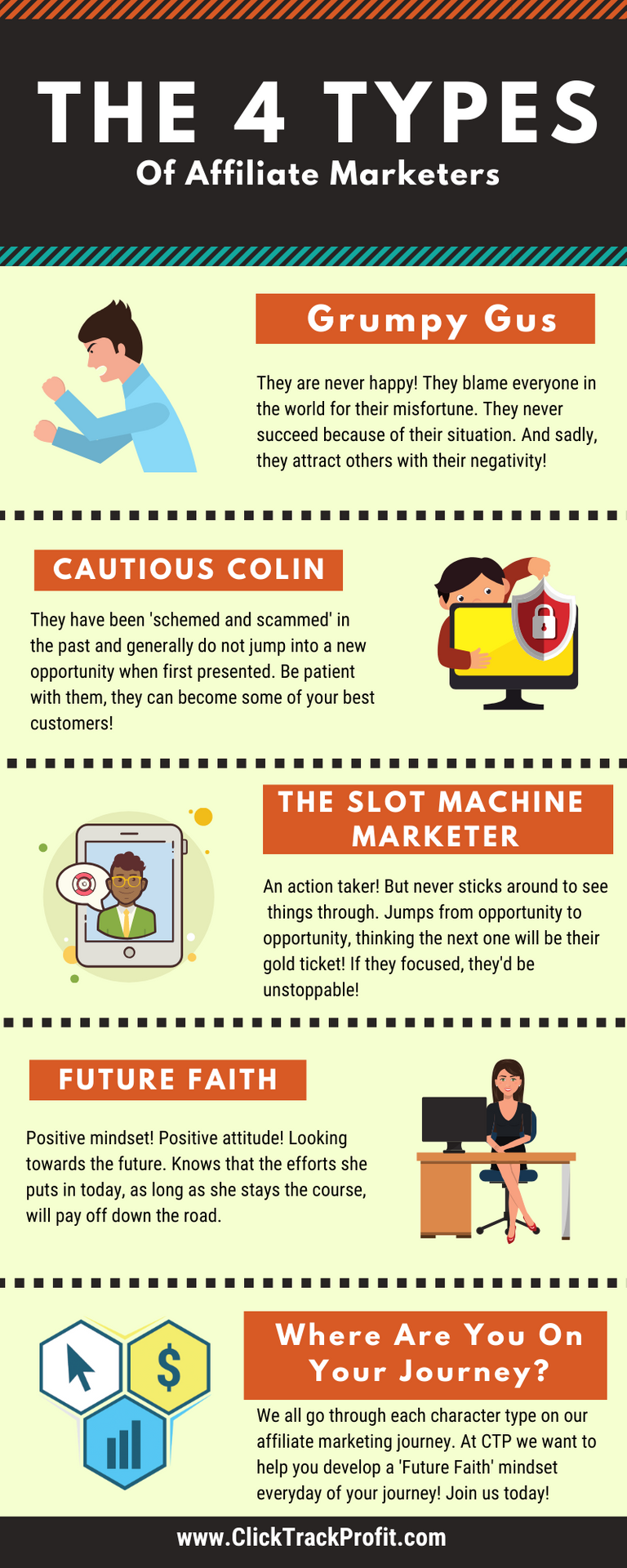 And finally, this is a lesson we have taught in CTP for over a decade now, called the '4 Types'. A fun way to look at the diverse community that populates the affiliate marketing world.
And we have so many more....
Hey I've never claimed to be Picasso, so thankfully Canva helps my creative juices. But right now I'm getting ready for the 'Task App' and hope to see a lot of infographics from the Hive community as well in it :)
Soon!!!
---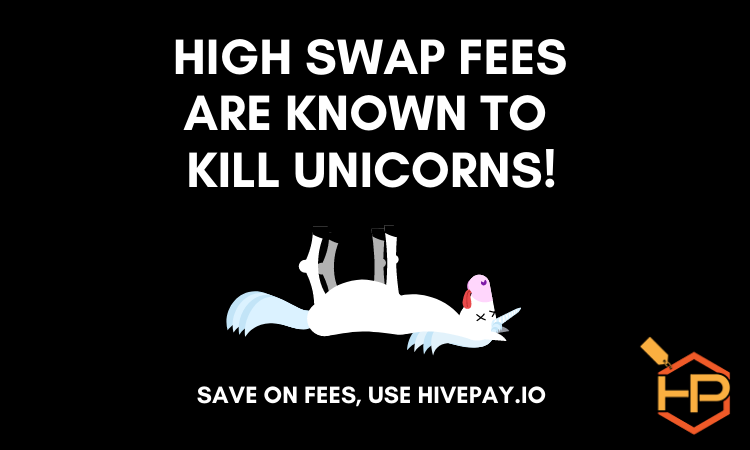 ---
---