Why Do Traditional Affiliate Marketers Shy Away From The Blockchain...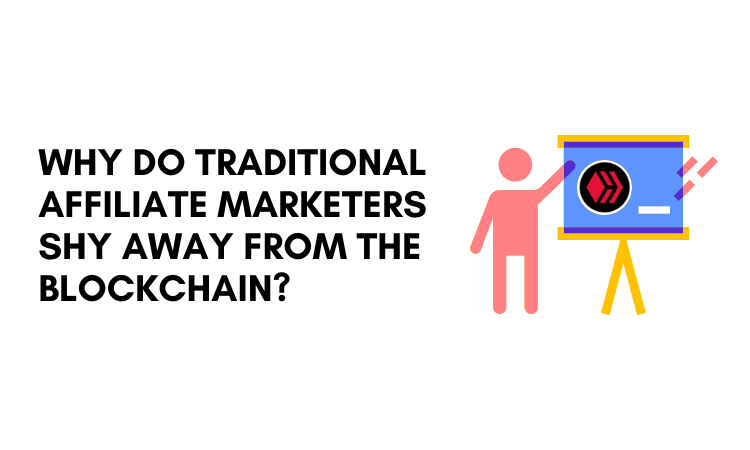 When @blainjones and I jumped into building our businesses on the blockchain, we were met with skepticism.
Crypto....Pfffffff. Blockchain....Who cares?
Lots of head scratching took place within our community and back then if you mentioned the word crypto, people automatically thought it was a fad or worse, a scam of some kind. But there was something we saw that just made sense, and since 2017 we've been attached to the hip with this blockchain and it's community!
Our background is in traditional affiliate / internet marketing. And if that makes you roll your eyes, I completely understand why. This is the industry filled with snake oil salesmen, savvy 'gurus' and pitch after pitch in every email you open...
Sure, there are exceptions to the rule, but generally...It's all about sales and closing the sale no matter what. Using every scheme and tactic you could possibly imagine. And for years, it always rubbed us the wrong way...
We took the approach that community is everything, and if you focus on the community first and foremost, amazing things would be happen to any business you were trying to promote. And it wasn't the most popular approach, but it felt great...Spending years building relationships with many of the same people we see here creating content and engaging on Hive!
In affiliate marketing, you are taught to build your email list, promote products through a marketing funnel...Rinse and repeat. And some 'gurus' have made millions telling every day people they can achieve the same results they have....
Of course, they fail to mention the massive investment required, the years of effort for a CHANCE to knock it out of the park...But we thought, hey if you could spend the time developing the relationship with a few people, that would build a solid foundation for years to come.
So we brought that 'way of doing things' to Hive and more specifically - ListNerds!
ListNerds was known as a viral mailer or safelist. A place where you could safely email thousands of other marketers your offer, in the hopes of them either joining your mailing list or buying what you are selling. This type of promotional tool has been around since the late 90's and early 2000's...While results trickled in, generally viral mailers had a bad reputation online.
We decided to change things up, and build it on the blockchain. By using the amazing layer 2 solutions here, we came up with a cool way for marketers to not only promote their sites to an audience but also tap in and get introduced to Hive.
Something happened though....ListNerds became a content discovery platform for Hive based content and we're LOVING every second of it. Instead of marketers flocking to the blockchain, the Hive community embraced it and the way it generates traffic and engagement and it's been an amazing experience since we relaunched...
Why didn't marketers embrace ListNerds at first?
A few reasons...
The pitch doesn't work anymore
There's nothing wrong with making a sale. However we feel the future of building online businesses comes from relationships! Telling someone you have a 'great product and they should buy it' just doesn't work. Marketers aren't used to this...They are used to the pitch!
Relationships take time
Funnel marketing is a process but it's not supposed to take weeks and months to make a sale. So spending time actually engaging with others and giving value to people within a community isn't what they are used to. They want their metrics to show, they press send and they make money...
Content marketing isn't their strong suite
Sure, they may toss up an Instagram post, a few selfies of them in their Lambos but at the end of the day proving value in the form of blogging just isn't what they signed up for. Hive while it's a lot of things, still has a very strong blogging element to it and that should be celebrated. And it is on ListNerds which makes marketers shy away from putting in the effort of content creation.
Blockchain members generally, don't fall for the crap
Sadly, the bulk of the 'suspect' emails you'll read in viral mailers are just junk. Plain and simple. That stuff doesn't work in ListNerds because it's got a very healthy active community of Hive members. Just look at the names with 'red reputations' in ListNerds and you'll see...Marketing messages that may have worked in 2007, not so much now.
It's open source for all to see...
Sadly, not all but many affiliate marketing 'gurus' aren't as above the board as they'd like you to believe. And here on Hive, well...You can't hide lol So the big bold claims of millions of dollars earned in commissions or promises of riches, doesn't have a home on the blockchain where everything is open for all to see.
But it's not all doom and gloom...
We're still bringing in dozens of new people to Hive every week. Traditional affiliate marketers that we introduce to ListNerds are slowly understand ding this new way of promoting their businesses and are starting to come around.
We're marathon runners here when it comes to building businesses online, so our mission hasn't changed. We'll continue to build ListNerds, deliver more use case for the tokens and of course promote Hive to the markets we know best.
---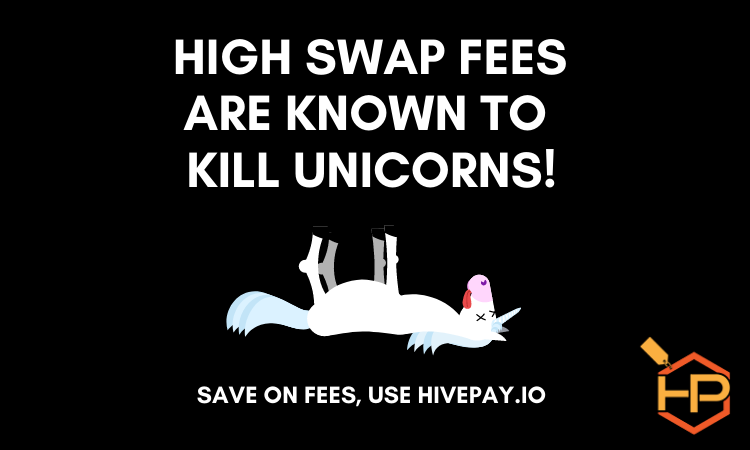 Save BIG on all your Swap.Hive / Hive needs with HivePay:
Vote for our Witness Node (clicktrackprofit) On..
Hive:
https://peakd.com/me/witnesses
https://wallet.hive.blog/~witnesses
Gift and tip CTP tokens to awesome content creators using the brand new @CTPtips Bot!
Stake CTP and use the prompt !CTP to gift tokens to your favorite creators!
Posted Using LeoFinance Beta
---
---