3 Strategies That Have Helped Me...Actually Win!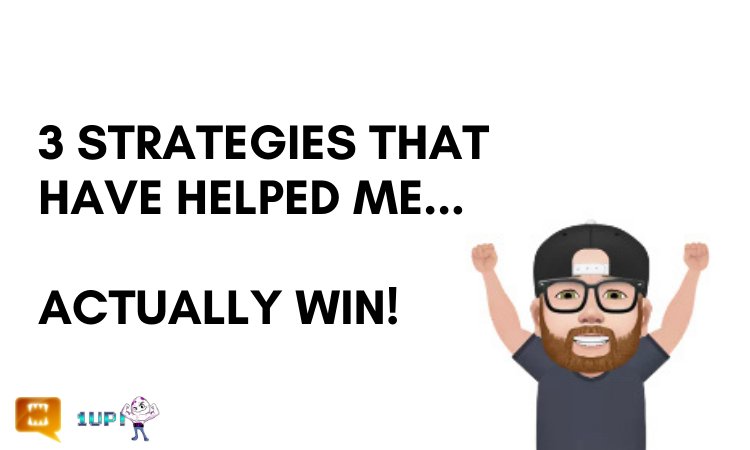 A few weeks ago, I spoke about hitting a small milestone on my journey here on Splinterlands...
I hit 10 wins in a row!
This was met with a few congratulations but in the comments I noticed things like this:
"My record win streak is 20!"
"I remember when I hit 10 wins in a row....2 years ago!"
Yeah as much as I'd like to pay myself on the back for reaching what I thought at the time as quite an achievement, it was clear...I was not as good at the game as I thought I was.
I had to learn a lot more, put in the work and actually roll up my sleeves to...Get better. And slowly, I think I'm figuring things out!
Now let me put a disclaimer out there...
I can't get past Gold 2 each season! I have dreams of getting to Diamond, but it has yet to be realized. However I seem to be stringing wins together a lot easier than I used to.

A few weeks ago, I reached 10 wins in a row, and yesterday I hit 12 in a row!
That's a win :)

I also try to avoid Life and Snipe daily quests like the plagued, but when yesterday's challenge popped up...I actually got through Snipe in a record amount of time!
Things are looking up :)
I think it comes down to a few strategies I've picked up along the way:
Learn From The Community
There are so many amazing creators not only on Splintertalk but also within the larger @splinterlands community. I watch a ton of YouTube videos and Twitch streams from players that get it...
These amazing creators are giving away priceless tips and tricks...For free! Take advantage!
Watch What Your Opponent Plays
This was MASSIVE for me learning the game. I think it's part knowing what each summoner and monster's abilities are but then tying it into what your opponent has played in the past 5 matches.
This gives you a great inside look on what they are most likely to play. It has helped me out a TON!
Invest In Cards
Sorry not sorry...But you need to build a good deck. And sure, renting is an option but I believe a strong deck can mean the difference between breezing through bronze and silver leagues or not.
Not only do you get to build an awesome deck to play with but it adds to your SPS air drop every day..Win / win!
These are just 3 tips that have helped me on my journey so far. And yeah, I get it, I'm most definitely not an authority on Splinterlands success....
However the more you dive in and learn this game and all it's moving parts (which is an investment in time), the more wins you WILL stack up!
What would be a tip you think all new players should follow when they are getting started?
---
---