CRYPTO , A FINANCIAL TREASURE AND GRACE FOR THOSE THAT BELIEVED IN IT
Before now I had several opportunities of being part of the crypto system, even long before the 2020 all might bull run, every time the opportunity comes I tend to squash it, once had a friend that even wanted to give me free money to invest in crypto which I decline and instead went for another business which didn't give me any return because I lost woefully in the business. All of this happened because I didn't believe in cryptocurrency as at then and also never saw it the future of cryptos to be a very bright one.
MIND SET.
My mindset to of crypto was a very poor one because I have literally associated cryptos with alot of illegalities that people have label cryptos without actually having to see or get into it myself. My mindset didn't allow be to believe in it, I was just too carried away by the negativities surrounding it, but I have to tell you that I really regret not jumping into it when I had the opportunity.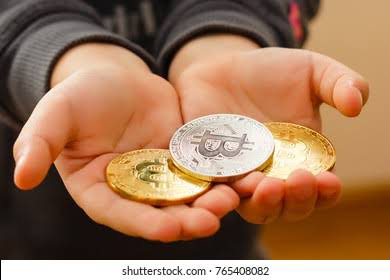 source
After several years of avoiding cryptos, then come 2020,this was the year that most cryptos especially Bitcoin got their all time, now I'm begin to imagine if I had invested even just $100 the amount I would have earn as a return in my investment, before 2020 those that saw the future of crypto and believed in it invested and some got their life's transformed in the 2020 bull run.
To be honest cryptocurrency is a financial treasure for those that believed in it when it was still in it's early stage, buying any crypto before the year 2020 means that you have made for yourself a financial fortune depending on how much you put into it, because many of those that believed in it saw the result of their believe. Now I am fully in the crypto system with a very strong believe that crypto would one turn me around financially, I have seen so many given testimony on they had profited from crypto, all was because they believed in it.
---
---