Wallstreetbets New Found Community: Let's Talk About The Pros And How You Can Help Bringing Awareness To Hive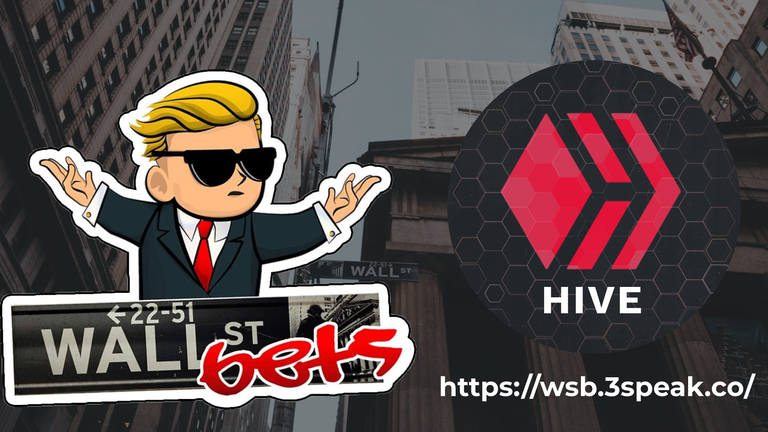 ---
---
Everybody that is really into Crypto must know by know about the WallStreetBets community. In case you don't, WallStreetBets is a Reddit based community that applies agressive maketing strategies. They become really famous when they took part in what it is one of the biggest event that has occurred during this year so far, which is the famous strategy they applied by squeezing the short bag men by buying the stocks of GameStop
---
After those events. Twitter, mainstream social media, and the whole crypto space went literally on fire in support in the exposing of Wall Street big companies and billionaires that always have been profiting in the expense of nearly broke companies. A great placed scenario where people took the advantage to expose and bash these people that used to get away with it for so many years.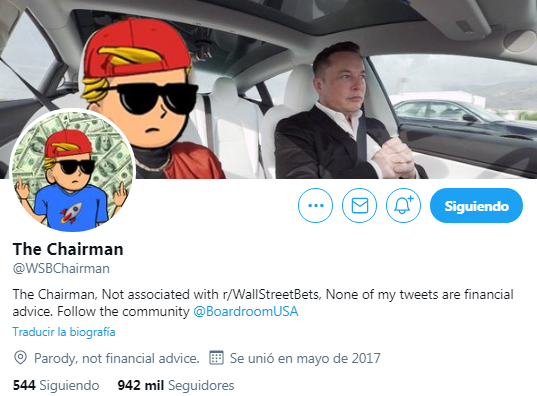 ---
Due the nature of these historic events, WallStreetBets status went mainstream. Their follower base grew exponentially to the point that every lead they give, people would follow. This of course, put Crypto in the radar given the activity of big crypto influencers as crypto people overall. Over the span of a week their Twiter follower base went from 80k to almost a million; Meaning? These guys are having full attention right now.
---
---
The always great @theycallmedan, who is arduously working to take Hive to the place it deserves, just took the lead and created a whole brand new WallStreetBets community with the intention of bringing the attention, and why not? Bringing them to our space so we can get even more awareness.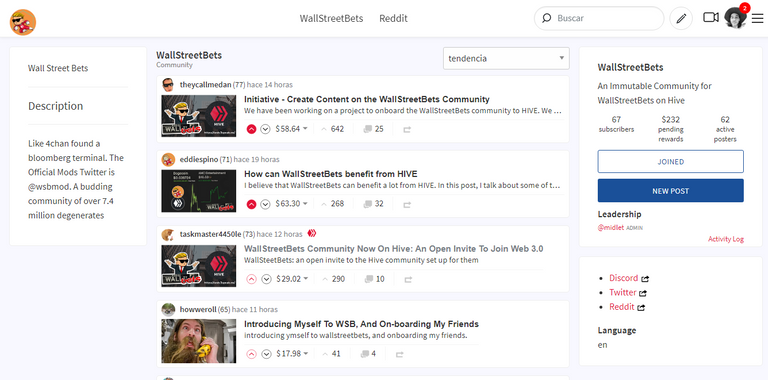 ---
---
Quoting the words of the man himself this endeavor main goal is to "populate this community with #wallstreetbets related content. Crypto, stocks, investments are all welcome topics here."
What Is Dan Trying To Achieve?
Overlooking at it, It's pretty obvious that Dan is trying to grow an establish a Hive WallStreetBets community, well enough so we can grab their attention. If they don't know about the product, we are basically doing the work from them by showing how what they do, is possible to make on Hive. If only WallStreetBets knew what they can do in the #Hive ecosystem.
Pros And Goals Of this Initiative
Establishing a space for WallStreetBeats ready for them to use
Growing the community in order to bring more awareness and even their attention
WallStreetBets would be a great addition to the #Hive ecosystem
Given their following base, bringing them in, means vast users on boarding our blockchain
With the upcoming launch of LeoFinance's #projectblank, a massive campaign to invite WallStreetBets to our sacred ground may be set up. Having this space would make things even easier.
Marketing, yeah marketing has been highly underrated in Hive yet it has proven to be an effective weapon.
Thanks @theycallmedan and @eddiespino for providing another strategy to promote #Hive. We will follow!
To know more about the WallStreetBets feel free to visit this post: https://wsb.3speak.co/hive-137178/@theycallmedan/initiative-create-content-on-the-wallstreetbets-community
Published using wsb.3speak.co
Main image by @theycallmedan
---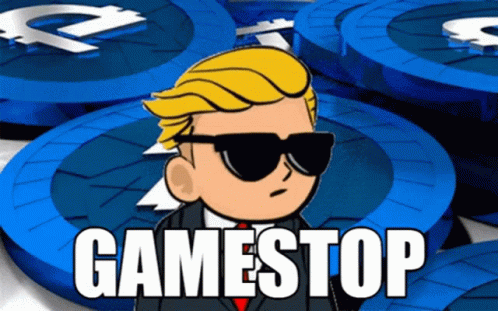 ---
---