CUB & POLY: How Can We Sustainably Build While Creating wealth?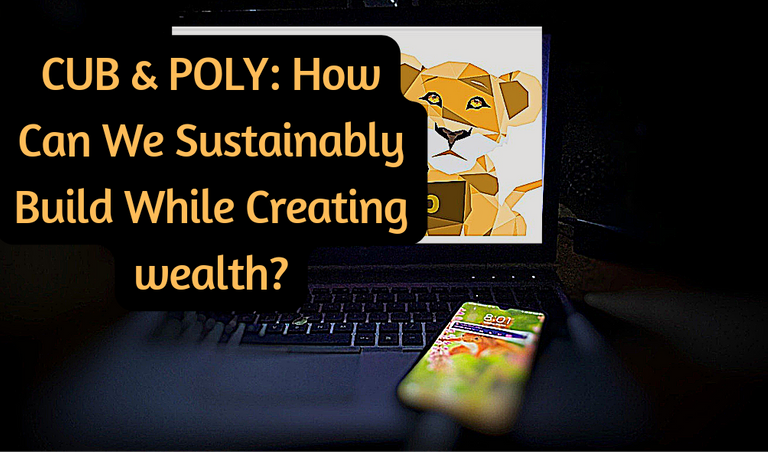 ---
---
It was quite a shocker to see CUB at 25 cents this morning, after it rallied to about 50 cents due to the news of the airdrop. But then, it's probably coming from a huge dump from someone who capitalizing on the recent jump in prices of cub in the middle of a 60-days PolyCub airdrop.
Let's face it, PolyCub has managed to sort out issues which cub initially had being that it was the first time we had the opportunity to dabble into Defi, but even if we fix all the issues including initial zero yield, or a tweak to how systemic the drops is supposed to work, how about the people who are holding, building and hoping? How do we optimize the plans of people to synch with the futuristic prospects of Defi projects like CUB and POLYCUB?
---
An Agenda That Sabotages
---
In reality, I've never been a verytechy person, in fact I hardly understand some concepts of Defi and how CUB and POLY is supposed to work, but with simplistic economics, I trust the Leo team headed by @khaleelkazi, I know this is an "invest-and-slowly-grow" concept. I know that deep within, the team would do it's part to work towards growing the projects, my part is to completely trust the process, promote it, hold the line, rather than develop itchy fingers and thinking oflambos,and limousines, early on. To be sincere, let's be psychological about this.
The system within is what sabotages the prospective growth. Cub is our maiden Defi project, and that's why we'd trust it over the traditional, shiny rug-pull Defi project promising sweet fakery on the internet. One of the reasons why we want our own Defi project to succeed is that we're not just benefiting, it'll make us standout. So many people already distrust the concept of Defi because of the types of projects they're exposed to, but what if perchance, they come by ours and see what they've been missing?
Sometimes, we talk about marketing as only paying huge influencers to talk about Hive, but then the success of our projects here, is already an organic marketing, that's got a retentive aspect on its own. Nevertheless, I believe when we're building, we all understand that money is at stake.
When CUB started out, many came in due to those massive figures, I could remember CUB at $11 and people were farming madly and making all sort of outrageous returns, I felt this totally took away the idea that we were in a building process and maybe those numbers and greed and lack of patience took away the main focus.
---
I mean let's face it, money is a distraction
---
......it can taint the agenda of even people who initially wanted to slowly grow. I know that we need success to attract value, but sometimes I feel that when the intent of the value attracted is not in synch with the goals of the project, we'd have people with anticlockwise objectives.
---
DeFi is still young on Hive
---
So, I'll be eternally grateful to the Leo team for making it possible, Khal is one of the smartest man on the chain. His concepts tries to make it possible for us to have an intractability with other chain. That level of sophistication alone will probably bring exposure to the possibilities that are existent on the Hive blockchain, while giving us a hint of how other chains works.
This is one of the reasons why we require Our DeFi projects to be successful. However, sometimes I am beginning to think we need to start at growing zero, rather than starting out with greed, the illusion of endless wealth and the reading figures. Sometimes I think, it's we ago try to cash in too early, hitting a spanner in the wheel of progression.
For example, while the aim is to progress, to some people who buy, it's strictly business for them, when they notice a slight gain, they sell, when it dips, they sell and then repeat. Originally this sneaks from behind to tamper with the growth of a project and create an inner FUD within the people who are holdling.
---
The Aim Should Be To Get Rich Slowly
---
While we cannot control what motivates people to sell or hodl, I believe that the system isn't perfect but It's not as flawed as many make it out to be. Due to the dip in the price of POLY and now CUB, many will begin to talk about what Khal didn't do right or begin to complain about how they've lost imaginary $$$ figures, creating a sort of FUD within those who are believers.
Sometimes I begin to feel we have more takers than stakers. With the amount of Pro-POLY posts on leofinance trending, you'd think that everyone wants to build, but in actuality this isn't even the case. Most of these Pro-POLY posts, the people behind them aren't even believers, I believe people should back up their posts with actions, in solidarity for growth.
Inasmuch as the fetish for many is to get rich quickly, this scheme wouldn't work with a project that's meant to enrich them in the near future. I might be completely saying nonsense, but, I think it boils down to having a mechanism in place where getting rich slowly is the mindset.
---
---
---
Interested in some more of my works?
---
---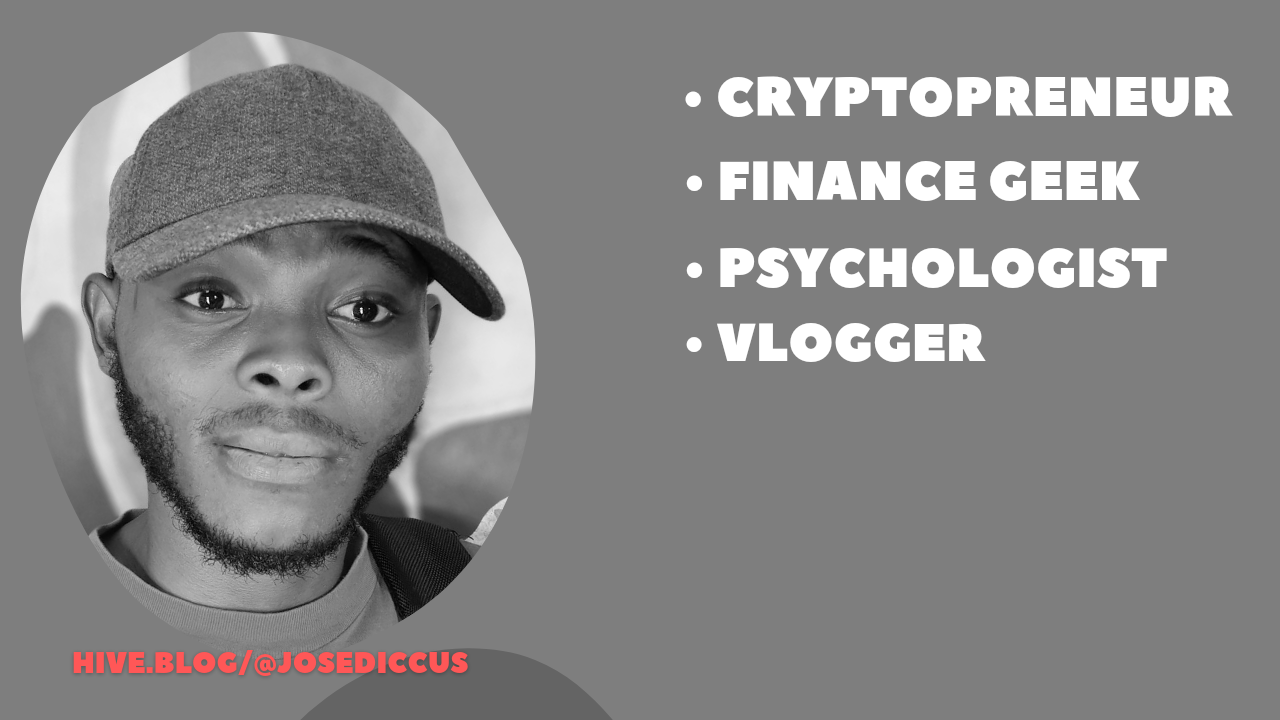 ---
@Josediccus, your brother-in-pen & heart
---
I'm hoping to reach more people who are broken at heart and spirit, so share on any platform or reblog
---
Posted Using LeoFinance Beta
---
---