Hive: An Improvement Beyond Financial Ramification?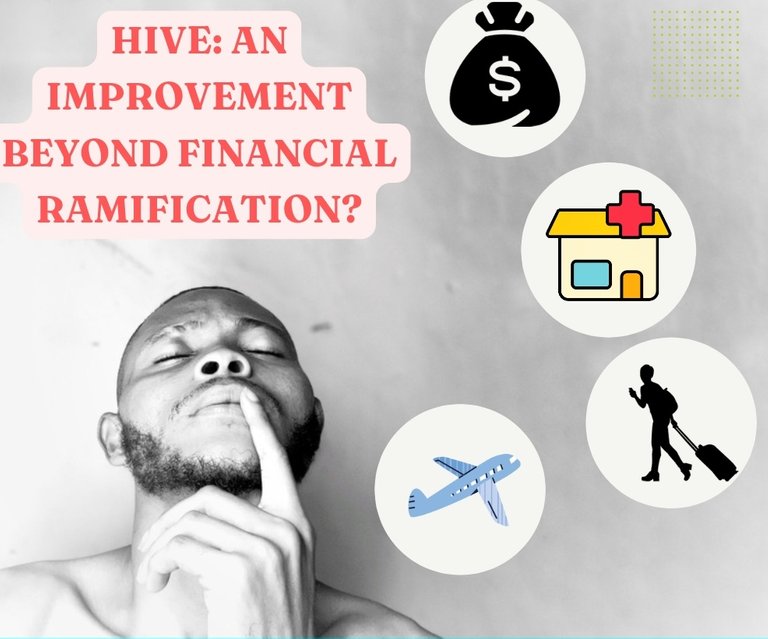 ---
---
There are things I would personally be grateful to hive for and this is growth in all ramification of life. One thing is, finance is the most important aspect of a person's life and this is because a good finance creates a better quality of life, psychological balance, mitigating against the fear of having nothing, Influences decisions on quality of life, retirement, determining the parameters for investment and expenditures and so many other things.
The reason why I say finance is the most critical aspect of one's life is because, we totally build our choices on our capabilities to actually enact them. Because we live a life of need and want, most of the things we actually need to fulfill the life we want is often reliant on a person's ability to decide if what they need is within their means. Man's ability to get what they want and need is the definition of comfort.
---
The Attempt At Exposure
---
Nevertheless, we do not need all the money to be comfortable, but the only way to discover this, is exposure and education. When you look at a blockchain like Hive, you'll discover that it's a school on its own that develops you better to face real-time issues, while this might not totally be relatable to everyone
I feel each one is impacted by hive rather differently and this is caused by one's original sociocultural and financial background. For example, Real estate is typically considered very expensive and complicated and only for the elite, but by just being here and learning the basics, from people who have become even bigger success than the people around me, then I probably have a chance.
This is to say that hive as an institution, firstly impacts you financially, then goes ahead to influence the other aspects of your life.
I see the world as a complicated place. In Nigeria for example, many people are struggling to find their way and this is because they've been wrongly exposed while seeking for the answers that can change their past.
I've seen a person who sets out to study a course in Udemy, but ends up gambling with all that money, due to a money doubling opportunity they discovered on an ad they found on Twitter. This is to say that it's difficult to sieve through the endless decision-making process to find the best answer.
The chances of failure are high, when people do not have experiences and exposure, which is actually acquired by doing the right thing for a long period of time. People don't gain monetary experiences, by doing the wrong things, they only discover the diverse depth of failure, which still keeps them stuck to ground zero, despite how much they have learned in life.
---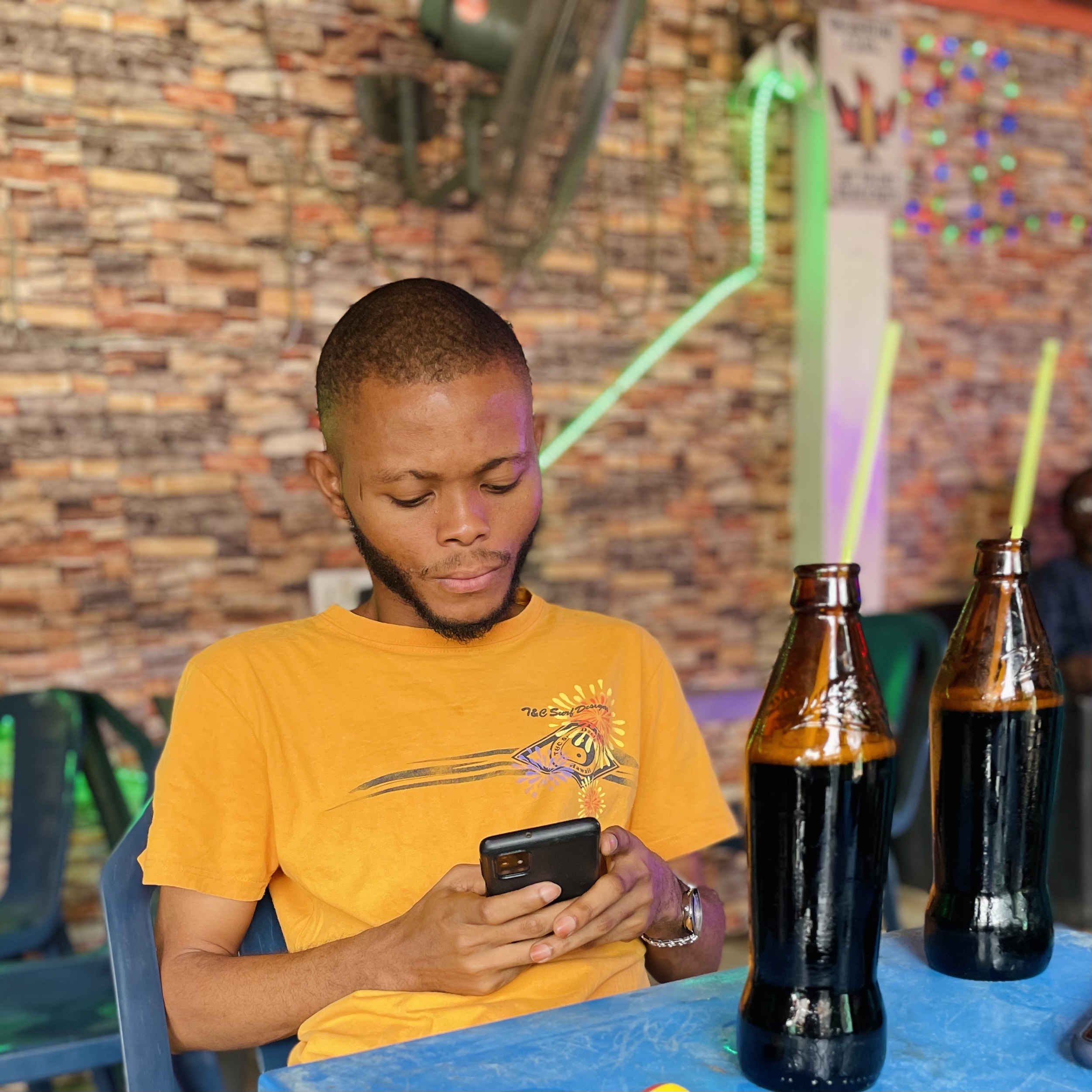 ---
Hive: The Process Of Prunning
---
This is simply to say, not all lessons are good to learn, we need to learn the right lessons because life is short. Hive automatically comes into play. A lot of people are not definitive, that is, they're not tapping into the richness of hive to actually improve their lives in all ramifications, in life, it hasn't always been about the level or degree of resources, it has always been about management.
The problem of a lot of people isn't money, it is management. A lot of people that complains about not having the right amount of resources are the ones that actually have the highest exposure to resources. While money is always the focal point, many people are not considering stability, exposure and longevity and an in-depth understanding of hive, it's attempt at development and stability from some of the most brilliant minds are why some people have constantly sailed, making better decisions irrespective of challenges that comes with life.
Diversity has come to be the strongest suit of hive so far. Most of my knowledge concerning Crypto is as a result of the deliberate dive of a community like Leo into recognizing Crypto as an important aspect of a blockchain that was firstly built on the concept of "blog-to-earn"
---
The Traditional Propensity To Save
---
That said, the internet is great, but an opportunity like Hive is greatly intentional. We need the right intent towards a particular prospect to thrive. Hive has taught me that we really don't need to be conventional in some of the most important approach of our lives.
Saving is one of those life changing decisions, that we need to actually get right in life else we might suffer from financial implosion. People are conventional and traditional about saving in the bank, as it solidifies one's future and prepare them for emergencies, but overtime, smart people here have learned that you even lose overtime by saving in the bank.
The real-time herd mentality, is why many fail, but on Hive, I've realized that we don't fail, we only have setbacks which actually might set a prerequisite for doing it better. That said, failure becomes less relevant when a person is improvising. Sometimes we need to manage ourselves firstly. The ability to get it wrong or right, mostly stems from how we utilize the richness of experience we can tap into. Luckily, Hive is a richness of experience.
---
---
Interested in some more of my works?
---
---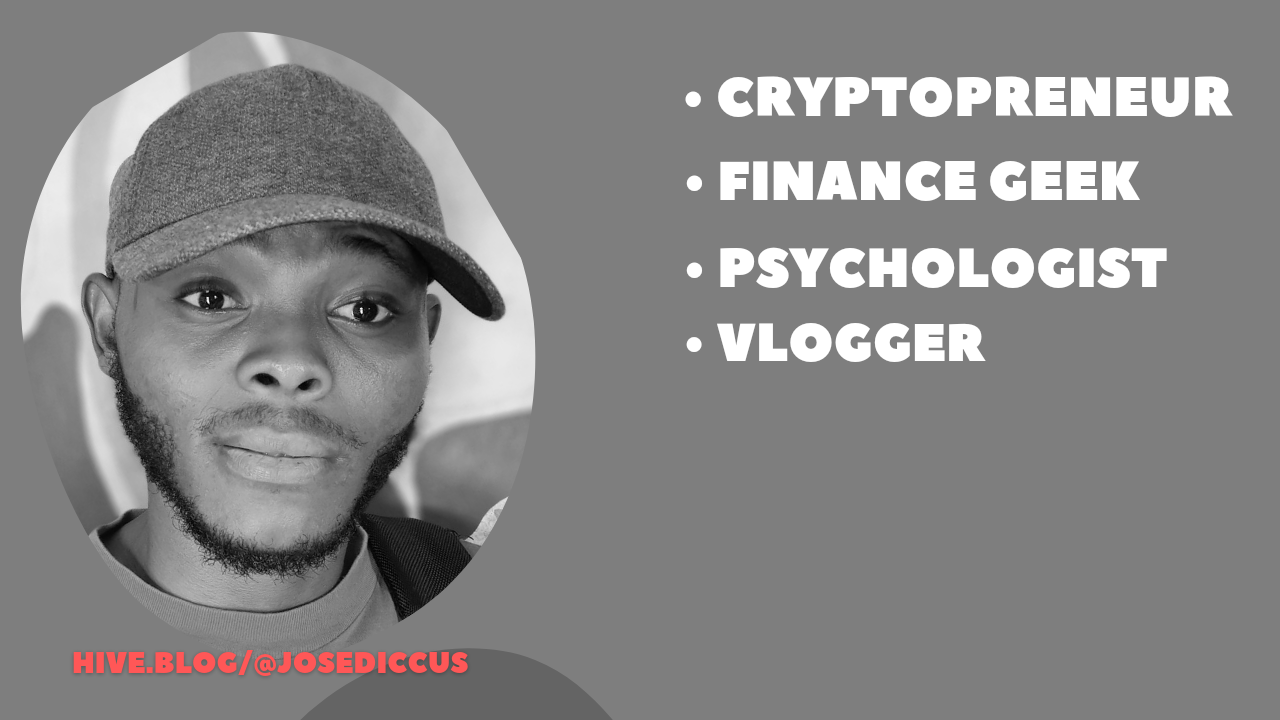 ---
@Josediccus, your brother-in-pen & heart
---
I'm hoping to reach more people who are broken at heart and spirit, so share on any platform or reblog
---
Posted Using LeoFinance Beta
---
---