How Much Can You Get For Selling Your Soul To The Devil?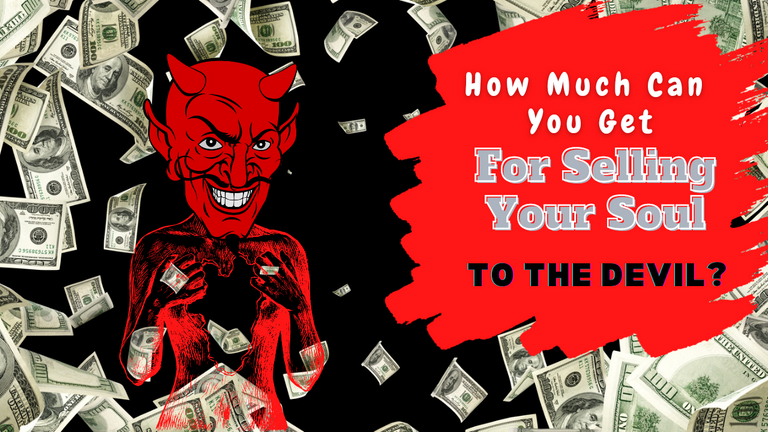 ---
---
The reason why money feels like the most powerful entity in the universe is because of the omnipotent and omniscient status we attach to it, but the surprising thing is that because it's a tool that's capable of making our dreams come true, we even go ahead to sort of attach a spirituality to it because of how it brings forth our deepest desires, reveal our true personalities and help us cultivate some habits that might not be there if the money wasn't available in the first place. But the truth is, all that power is directly derived from us. We've come to an extent where money can do almost everything, and because of this, we continue to extend its invisibility beyond every human capacity.
For example, some of the ills we suffer in life are because we failed to hit financial Freedom.
A person can suffer illnesses like high blood pressure, when they begin to think of how to settle bills, pay their rent, clothe, feed, and continue living. The fear of not being able to sort out these problems creates a mental consequence in our mind which eventually becomes real.
The fear of seeing one's kids starve hits differently and this is why a person can fall sick, even when their sickness is not of a natural cause, but more psychological.
It's almost surprising to see people recover when money comes in and this is because when we count the things money cannot solve in our lives, the more we tie inanimate feelings like happiness or sadness, to something whose value is gone and irrecoverable when it's burnt or flushed down the toilet.
What Is The Cost Of PRICELESSNESS?
This is the same thing with things like love. There was a time we believe love is the most natural human emotion that isn't tied to a cost. But the truth is, people can become artificially endeared to you when you provide for them, guaranteed them safety, and make their dreams come through, although we might begin to question the longevity of the kind of endearment that money brings, the fact that we can even sway people with the power of means, shows that life might get to a stage where people will no longer draw a line or see a limit to what they cannot do for money.
This is not all
Ritual killings for money is rampant in Africa, why is this?
This is because some people believe that they need a spiritual cushion to make money, this is why we have ritual killings in Africa. They also believe those ritual killings can bring untold wealth especially if they have nothing and are starting from ground zero. Now, this is more of an African phenomenon, but as far as I know, without work, it's difficult to make money.
Without offering some form of value or incentive, it's difficult to manufacture money. Now it's all the mind. A person whose business is not growing might attach spirituality to this cause, meanwhile, it's them who haven't made the right moves to improve their business. However, they believe that if they seek spiritual help, then their business will grow.
---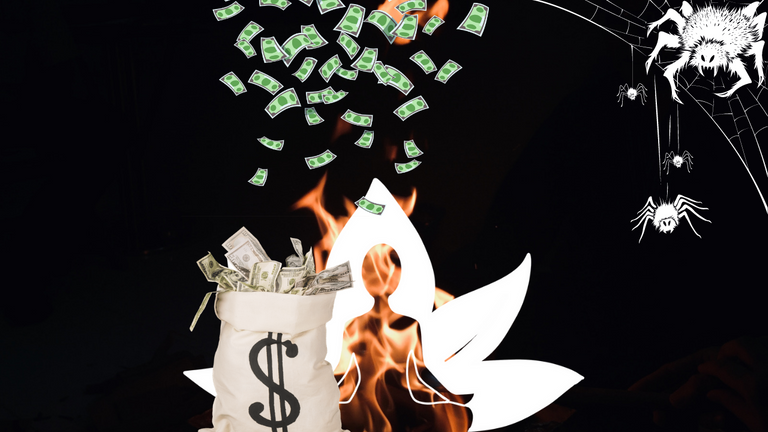 ---
A Relatable Point Of View
However, when their business eventually grows after this, they attribute this success to the person who they went to for spiritual assistance, meanwhile, it was their mindset that changed which affected the aura of the business in general. I have a brother who isn't doing well in his business and he mostly attributes this to his master selling his soul to the devil for money.
He feels his master's deal with the devil has affected him (my brother) and this is why he's always failing. But the truth is, this person in question has a hardworking Master. Over the years the man has built an empire by compounding his business into other investments in life, but people are always attaching his success to the possibility that he's stolen the destinies of the people who worked for him.
The sad truth is that my brother in question is not hard-working enough. He has left his fate to chance rather than choosing to control his destiny by making the right choices and being strict about his goals in life, and because he felt life should be easy, he's been hit with the reality that life's harder and now he begins to attach his failures to his master being devilish.
While we cannot completely overrule the aspect of spirituality being responsible for our failures or success, it's pertinent to never overrule or underestimate the power we have over our lives. The truth is, we're miraculous beings and even our science and technology cannot replicate the sophistication behind the human design this is why tap into "THE" aspect of divinity as a reason why we're alive and thriving.
Why We Question Our Control Over Our Lives
So when we experience failure or success, we still see the Inexplicable aspect of our lives as the reason why we mostly fail. We have to understand that, we're designed to be domineering, existing free, and have the capacity to make our choices. This means that our lives belong to us and our choices and decisions are what eventually determine who and what we become. When we strive hard and it's not yielding any results, we can be conscious of this and change our approach to work. Irrespective of how powerful we feel money is, it's a product of our ingenuity and this means we have the power to bend our capacity and offer decisive value in our to change our financial conditions.
---
---
---
Interested in some more of my works?
---
---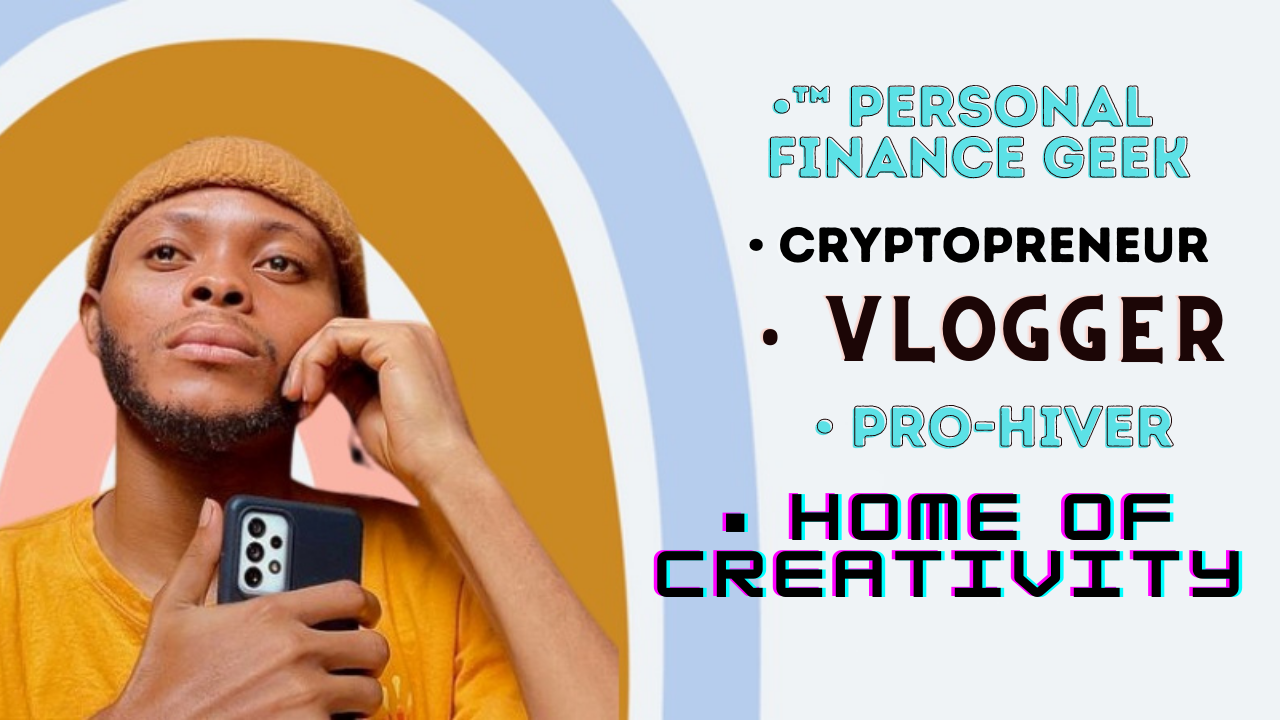 Posted Using LeoFinance Beta
---
---