Loss: The Learning Curve & Investing Experiences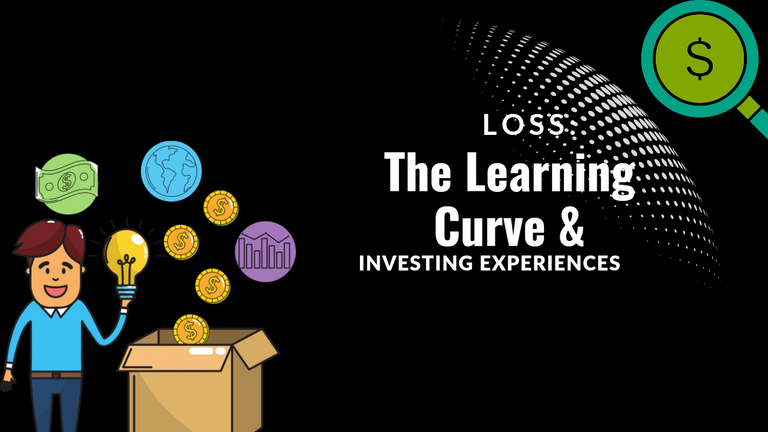 ---
---
We subconsciously learn by going through the loss caused by the impact of repercussions and while we might fail to admit it, some of the biggest knowledge we've acquired have come from the experience of loss.
For example, we mostly learned how to spend money by understanding the denomination of a currency and what that value represents in purchasing power. One of the reasons why we tend to understudy other people when it comes to money is because we hope to replicate the secret to their success in our unique way, but that's not all, we do so because we're scared of the financial repercussions of loss.
Since people learn any time they lose, the repercussions of accruing loss don't just affect one financially.
---
Risk & Loss: The Realationship
Loss takes away the confidence to take risks. When gambling, for example, lower odds are better incentivized for unlikely occurrences and this is because people are known to go for safer choices.
Now every day, we experience financial occurrences that are unlikely and unusual, but because these things do not happen daily, we cannot put our money and say it'll happen and this is because of the rarity of occurrences in such events.
However, the main reason why rare occurrences are better incentivized by betting companies is that it's a make or mar situation, you either "lose big or win big" The truth is, people, don't get rich from playing safe and sometimes we learn this from studying the economic endeavors with people who we financially hold in high esteem.
---
Being Responsible To A Fault
One of the problems with loss is that it becomes difficult to handle especially when we're 100% responsible. Being responsible for loss eats deep into our courage and bravery. But why do we need bravery while spending?
When we're spending to take care of our needs, we understand that even if we don't attain 100% satisfaction, there's the certainty our needs will be met. This is surely why we don't go through regret for spending to attain sustainability.
However, spending to invest is something we cannot tell the endgame. While we aim to make a profit when we invest, sometimes we find it difficult to do so especially when we're the only ones taking such risks when others are trying hard to be safe
Another thing we often have in mind is our previous experience with loss. This is why we need the courage to create a sentimental assurance that it'll all turn out well.
---
The Essence Of The Vital Lessons
The impact of loss prevents anyone from learning or taking vital lessons from a losing venture and this is why many people prefer to learn from the loss of others. The effect of loss gives us the capacity to consider safety, however, we're tickled different, some people can learn from the loss of others and it'll help them to reconstruct themselves to never experience such loss.
while some others never really learn from the loss of others unless it happens to them. Every day people experience balance especially when they measure the influence of "success" and "failure" stories on their will to exert their financial capacity.
We hear stories of people who went from nothing to owning everything and measure it with those who went from having everything to owning nothing, the impact of these stories is that it establishes balance within us and that's the impact of learning.
---
Expanding The Range Of Your Learning Curve
One of the reasons why almost everyone wants to be like Elon Musk Or CZ is because they've been proven to be wealthy people, who have "won more" and "lost less". But the truth is that their stories are aggrandized and never a yardstick for someone who is slowly aiming to build their lives.
While we cannot grow without taking risks, we have to understand when risks are worth it and when they're not. It's important not to limit one's learning curve to their external or internal environment.
This is because no one has completely mastered the art of spending, and no one will. We cannot completely take away risks from our lives, it's there in crypto, in real estate and so many other business ventures, loss is inevitable, and learning from only the experience of others wouldn't help us enough to manage it and its impacts.
---
---
---
Interested in some more of my works?
---
---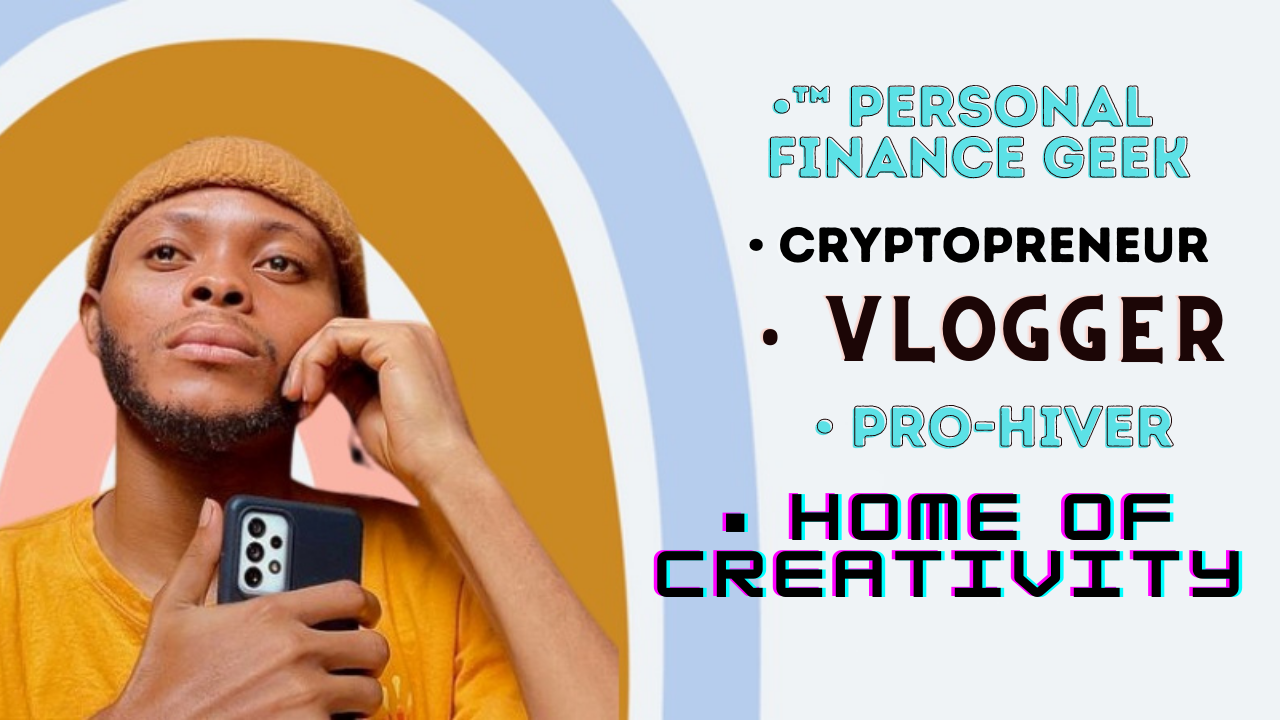 ---
@Josediccus, your brother-in-pen & heart
---
I'm hoping to reach more people who are broken at heart and spirit, so share on any platform or reblog
---
Posted Using LeoFinance Beta
---
---