The HODL-UTILITY model. How Strongly Are You Accumulating?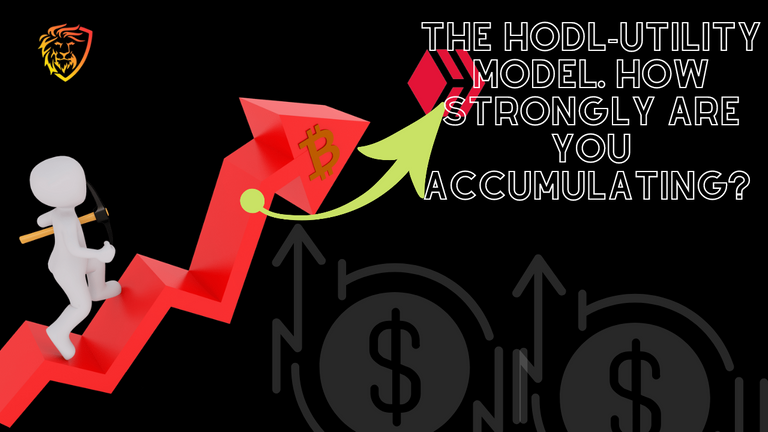 ---
---
So I've been playing Believer By Imagine Dragons in my head not because I like the song but because of how reckless I've been with buying some crypto assets, while they've kept on ridiculously dipping.
It's not logical, I mean, the way a regular person would do their economics of profit and loss, I'll probably be the most stupid person, losing money on a steady without thinking of the consequences of experiencing that FUD of watching red numbers, dipping figures, gloom with an endless feeling.
This feeling of pain is what separates users from believers. I was talking to a person yesterday about my investment from September last year in splinterlands and how it's taken a huge nosedive. She imagined I would be in the shallow, sulking from the loss, but then she was surprised to see that I wasn't even bothered.
---
The Boredom Of Holding An Asset Without Use-Case
The reason was that I didn't just invest in these assets to hold them, if that were so, the boredom of holding them might make me hit the "SELL" button, not just this. I play splinterlands, not for the profits per se. If this were so, I'd be exchanging my wins anytime I get them even if it's worth $0.05.
However, the fact that the "wins" are very small compared to the efforts of playing is not technically a discouragement. These little "wins" get compounded over time.
However, the fun of playing and accumulating is where the use case of this investment comes in, then the hope that these assets would do well over time is what makes it possible to hold irrespective of the dips in price because these assets help you to earn more and the incentive of selling them at a loss is even more impactful than selling let's say BTC at a loss.
---
How Do You DYOR???
This is why I probably don't hold a lot of BTC or Eth. Although I could afford to throw in $50 in dogecoin simply because of the peer pressure and because losses wouldn't hurt and winning would be great, but in crypto, when overexpectations hits unrealistic situations, the result might affect the mentality of a person who's hoping to win big with crypto.
One of the things I tell people is to never make coins without extra utility or use case as the base of their investment and this is because they're never going to grow or compound their capital. But then, there's not much of that. For example, Twitter and Google are some of the places people go to when they want to invest in crypto.
This is their version of DYOR but at the end of the day, they invest in the hype, popularity, market cap, and shilling, but who didn't do this as a newbie? The regular crypto enthusiast who's a newbie would never want to sift through the endless charade of fakery on the internet in other to see or get a legitimate project.
---
The Panic Button Within
Having just about $200 worth of BTC when the infamous 50% BTC dip of its ATH of 60k happened was why I never hit the panic button. No doubt the amount is quite decent, I lose about $100 on the value of my money, but it wasn't enough to flip my emotional switch.
I know that BTC wasn't going to be under for very long, so even if it lost 80% of its value, I wouldn't be selling for mainly two reasons. The first would be because I'm holding it for at least 5 to 10 years, the second would be that I'm not emotionally tied to it.
It's got no use case, so holding it is only logical because it'll add value in the long run. That's a potential stream or better still another different way to prevent that $200 from plummeting into the cold hands of inflation. That said, it's an emotionless investment, because of the importance that's attached to BTC and nothing more.
Hive is the real deal, the value is unquestionably impactful
......The fluidity and its ability to ooze of utility is something special irrespective of how undervalued it is at the moment. In reality, it's one of such project that should serve as an entry point to mainstream crypto.
It's a place where people can put in less money and grow it, spread it to other assets, compound it and bring it back into the ecosystem. Some of the projects on Hive even make it possible for users to take away concentration on price to grow their assets.
Recently, it's the buzz of 20% from HBD in Savings and it's making people rethink, replan or reshape their goals. As for a project like splinterlands or leofinance, the value itself is from building for when the prices will be attractive enough. Even at this stage, we're still at the building stage, so, eyes on the prize.
---
---
---
Interested in some more of my works?
---
---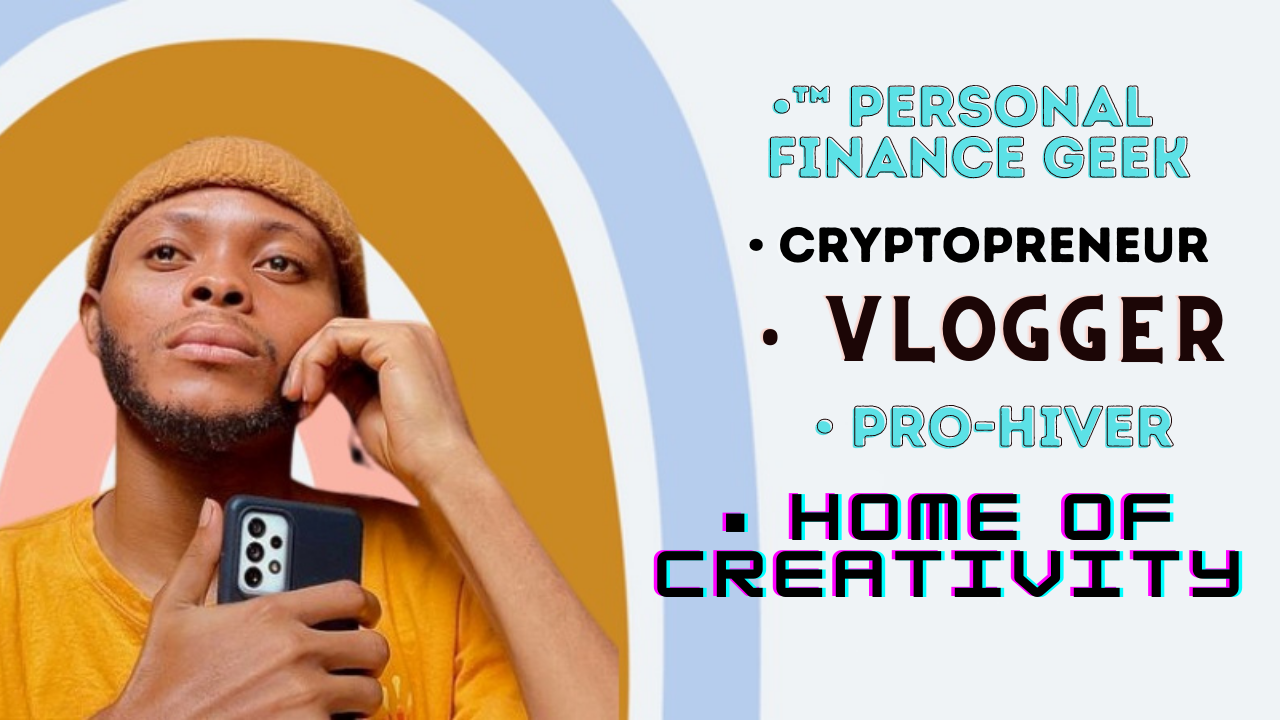 ---
@Josediccus, your brother-in-pen & heart
---
I'm hoping to reach more people who are broken at heart and spirit, so share on any platform or reblog
---
Posted Using LeoFinance Beta
---
---