The Main Shillers Of Skepticism: Why Does This Bear Market Seem Scarier?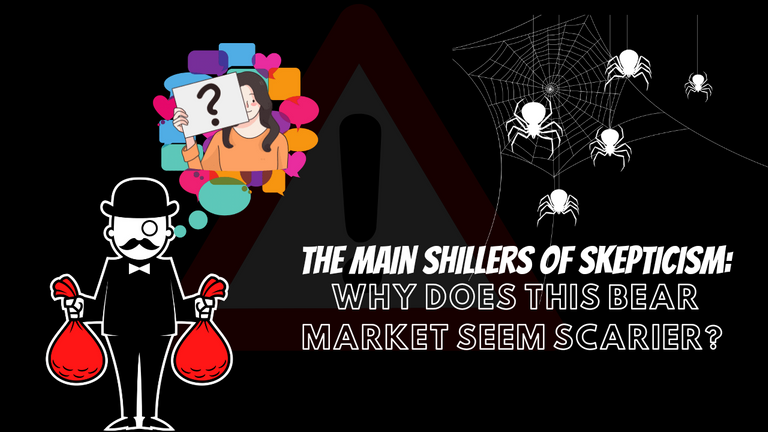 ---
---
One of the things that spread further FUD during the bear market is placing logic in front of sentimental loyalty. Let me be quick to say that most of the wealthy people in the world who are skeptical of crypto are always vocal during the bear market and this is because the dip tends to justify or affirm their stances about crypto.
Yhe funniest is that their opinion carries weight because they're giving it out when the loss in dollar value is testing the loyalty of people who have bought and believed in crypto over the years.
Make no mistake, people become gullible when they're experiencing the denial that comes with loss. About yesterday, Bill Gates came out to talk about why Crypto remains overrated again as the bear market reaffirms his sentiments. (This is a man whose wealth is questionable in so many ways).
---
The Billion Dollar Influence
Because of his status as a billionaire, people who are crypto believers might experience distaste because his stances are logical and it's difficult to reaffirm one's sentimental value on a sophisticated technology whose futuristic potentials are still in its zygote stages.
The bear market will always remain like this, this is because no one is a master in the act of experiencing loss. The bear market changes the economic and financial standings of people, rewiring their plans and having a devastating impact on their quality of life, this becomes an experience that hampers adoption to the fiddle-minded individual who's looking to adopt crypto for the gains.
The bull market is different, it comes with fake people, fake projects, and overrated products looking to take advantage.
---
The Impact Of Skepticism
One thing people fail to understand is that crypto isn't technically volatile, it's people who are. The change from a believer to a skeptic happens with just a noticeable reduction in dollar valuation. People who are selling FUD do so to validate their claims about crypto, making it easier for weak hands to see the reasons to sell.
No economy in the world doesn't experience a recession, so the reason why it is inevitable is because of the constant predictability of human actions. We're known to behave in a certain manner as a reaction to change and change tends to validate or prove us wrong.
While People like Bill Gates will forever be wrong about crypto, the only reason why people would consider their stances is that they're experiencing loss and they need something to desperately hold on to.
---
Watching Your Circle.
Some people are fond of changing their circle during the different market situations, creating a volatile personality among their members. Since 2017, I've kept my circle small especially because I have a circle of friends whose lives are undeniable proof that crypto is Indeed life-changing, being tethered to this gives one a reason to create a sustainable way to deal with the different crypto situations, minimizing or maximizing their impact in one's financial situation.
It's difficult to build with crypto if you're friends with people who think you should sell all your assets at the peak in exchange for money that you'll be spending daily.
What if you spend all that money and the entry point into crypto becomes too difficult? Many people have sold their assets at their peak. Only to underestimate the true meaning of financial freedom.
---
Looking At Economic Impacts
Skepticism and volatility are in the true nature of people, it translates and resonates in economic phenomenons like recession and inflation. It's proven in how people can say things about crypto during the bear market and cannot stand on these things during the bull market.
The world was formally designated in a way where small circles of billionaires are powerful enough to change the course of human history in their favor. Crypto is changing this and if this isn't impactful enough, I'll like to know the main contribution of people like Bill Gates is changing the lives of people for good rather than giving off money to charity for people to feed and clothe and keep them in that endless loop.
If you're into Crypto you should understand that our actions are liable to be questionable especially when we're experiencing loss, it depends on you to bridge that gap.
---
---
---
Interested in some more of my works?
---
---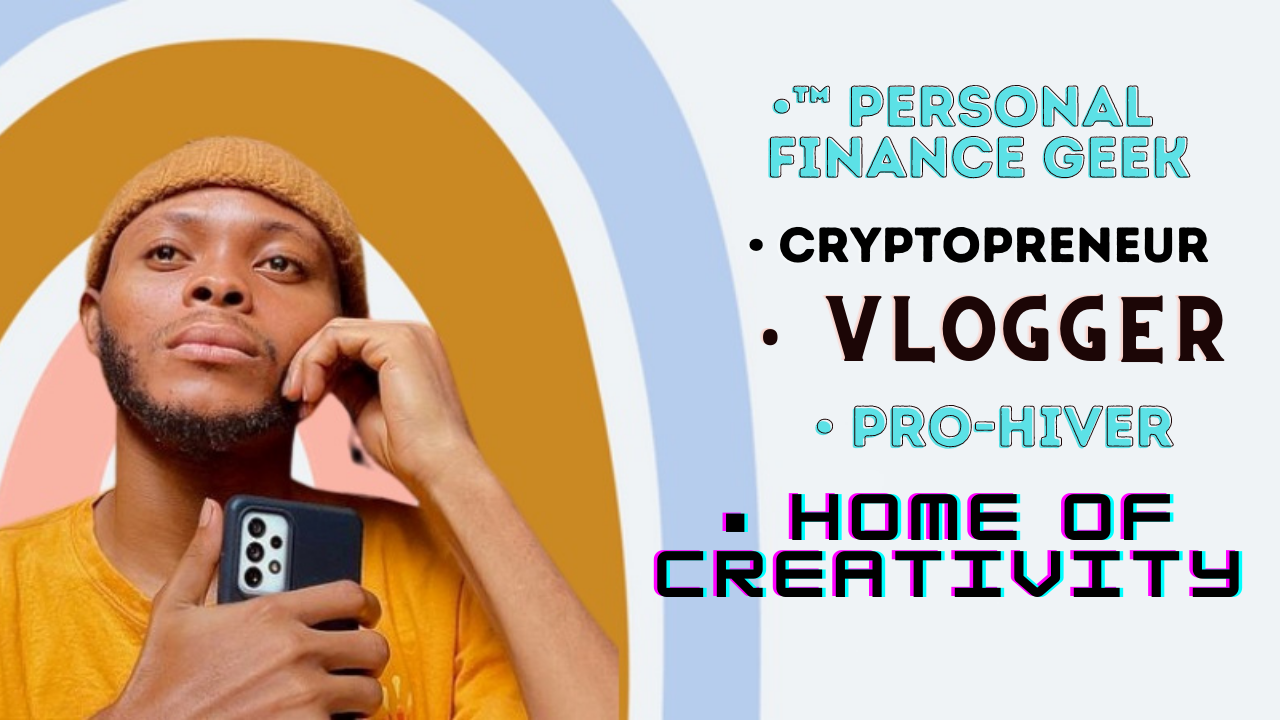 ---
@Josediccus, your brother-in-pen & heart
---
I'm hoping to reach more people who are broken at heart and spirit, so share on any platform or reblog
---
Posted Using LeoFinance Beta
---
---