The Overjustification Effect: Money Vs Fulfillment?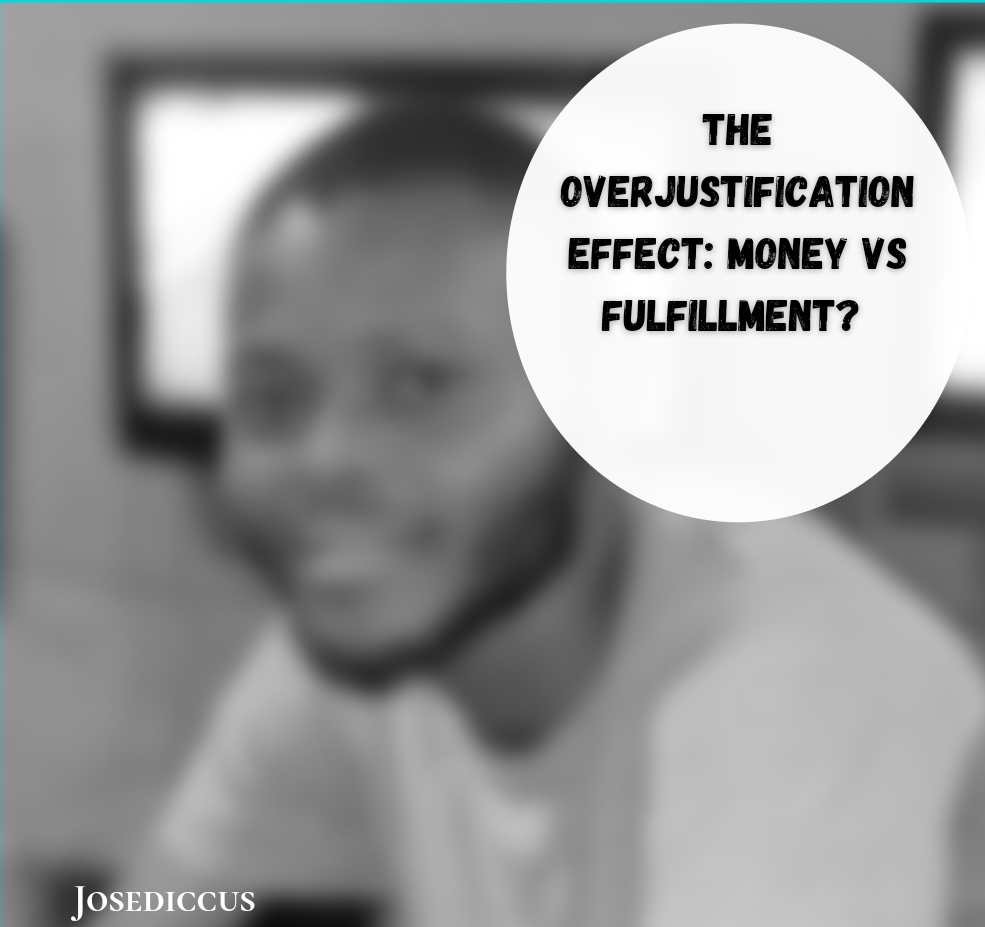 ---
---
Choices VS Decisions
---
The world is a place where people would choose a favorable choice rather than the best one because of so many factors. For example, many would choose to be wealthy rather than be fulfilled or established. This isn't because true happiness isn't the goal, normally as humans, we like our choices to naturally to expand beyond a singular accomplishment, hence, the goal would now be to be wealthy, established then happy see the way I arranged it in a manner of hierarchical Importance?
In so many situations people making these choices would feel that inevitably money will end up buying that fulfillment since there's a way to derive fulfillment knowing that the end-game of that decision is to be financially free which is the ultimate height that trumps any other decisions that might appear or seem better. The Overjustification effect is a phenomenon whereby people forget how intrinsically motivated to do what they love due to a reward bias being in the mix.
As a teenager, I enjoyed teaching literature, it grew up to become a passion and then became a job. However, as an adult now, I've forgotten how intrinsically motivated I was to always teach it, I had schools who would use me to teach their students without paying me a dime, I loved doing it, so I didn't care, however immediately I was offered my first wage, call it a sort of appreciation income.
I was happy to earn money as a 19-year-old and I felt that this would become a motivation for me to continue doing what I love. But the reverse was the case, you see, in one's personally finance journey, it's always Important to distinguish between what should intrinsically and extrinsically motivate one, because when the latter replaces the former it becomes difficult for one to actually become freely motivated by what they use to love doing
---
One of those definitive factors is adulthood.
---
You see as adults, we naturally are responsible to a fault, we cannot afford to waste time, we incur responsibility as adults hence we begin to need money for almost every value we give off inasmuch as this wouldn't have been the case when we were younger. The Overjustification effect inadvertently slides into our lives the moment we start getting paid for what we love doing and when these payments are taking away, it drastically reduces our love for the things we initially wouldn't mind not getting paid for, even if we wouldn't Initially admit this in the first place.
I was paid poorly teaching literature, but Overtime I began to complain about the meager salaries, even when initially I was happy to take $30 in the first place. Most people hold the notion that there's nothing as fulfilling as doing what you love, but this isn't always true, doing what you love often brings a lot of economic dilemmas, most times a lot of people want to earn hugely as adults what they freely loved doing as teenagers or young people because growing into adulthood means that one slides into responsible, the obligation of tax, the necessities of paying rent, the expense of raising a family and the cycle of taking care of the people who once took care of you.
---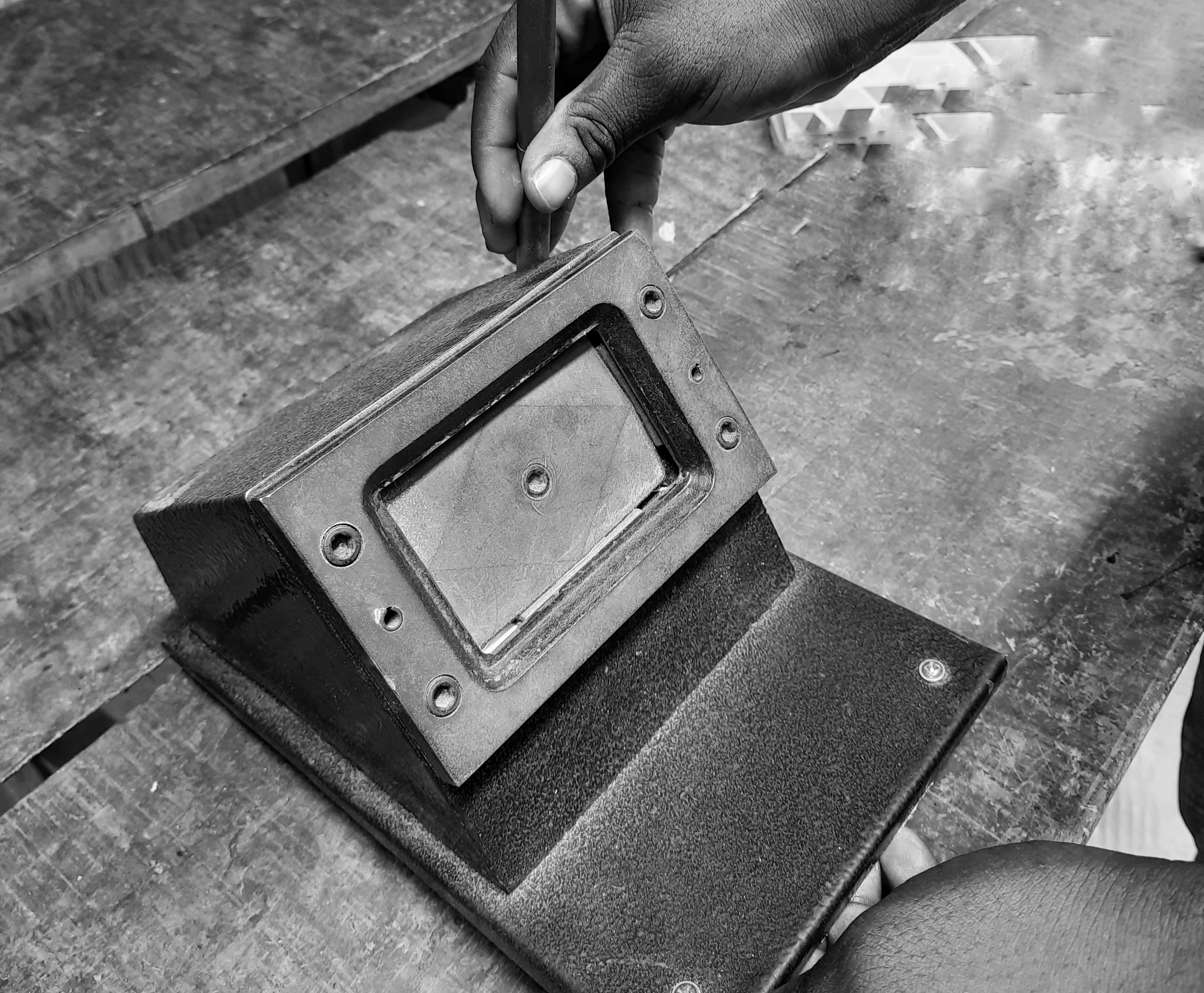 ---
However, does this disuade you from the idea that you should earning for what you loved doing?
---
Maybe, maybe not. As humans, we frequently chase wealth, fulfillment and happiness all in one, but the many times we have failed to own it all have somewhat given us contrasting ideas that maybe it isn't meant to be so. This isn't to say that there aren't people who haven't achieved this holy grail. For example, my father had a failed marriage, a shitty finance life and never attained any height of internal and external fulfillment and he while he wasn't exactly opinionated about this, I always felt he had the belief that a man isn't meant to have it all. Good marriage, good money, good career and success.
However, inasmuch as I've had countless failures in my love life, this hasn't changed my orientation that a man is meant to have it all. Not to deviate into behavioral psychology or the aspects of perception theory, Alexander Song was a footballer who talked about having to leave the football club he loved to play at, one that would have him on the bench but pay him handsomely well. He felt that making the decisions to go for money was motivated by the fact he has come to understand that Money is a definitive factor in a man's life, and it demeans other factors because one's needs are always present in their life and every day decisions.
---
Motivation: The Reward For Invariably Doing Well
---
I could remember how I was passionate about education when I was younger, get good grades and all, there was an internal derivation of happiness that was built on the basis of nothing. The moment I realized that I could earn more on gigs for bringing more certificate to take table, education then became a means to an end, which took away the original motivation I had towards it. In life however, we should come to understand that there are things we naturally love doing without getting paid for it, but then we can argue that at one point in time, we'd love to earn from what we love doing as it is a validation on our abilities to eschew value.
No one wants to be unfulfilled in their career or profession or hobbies whatsoever, so originally we build an internal love towards these profession in other to be good at it. However, we should understand that the Overjustification Effect comes in when, for example, we're owed salaries, earn poorly and end up hating what we initially love because it couldn't bring us the desired fulfillment. Nevertheless, we can go for things that offers some level of assurance for doing them well, especially in the long-term.
---
---
Interested in some more of my works?
---
---
---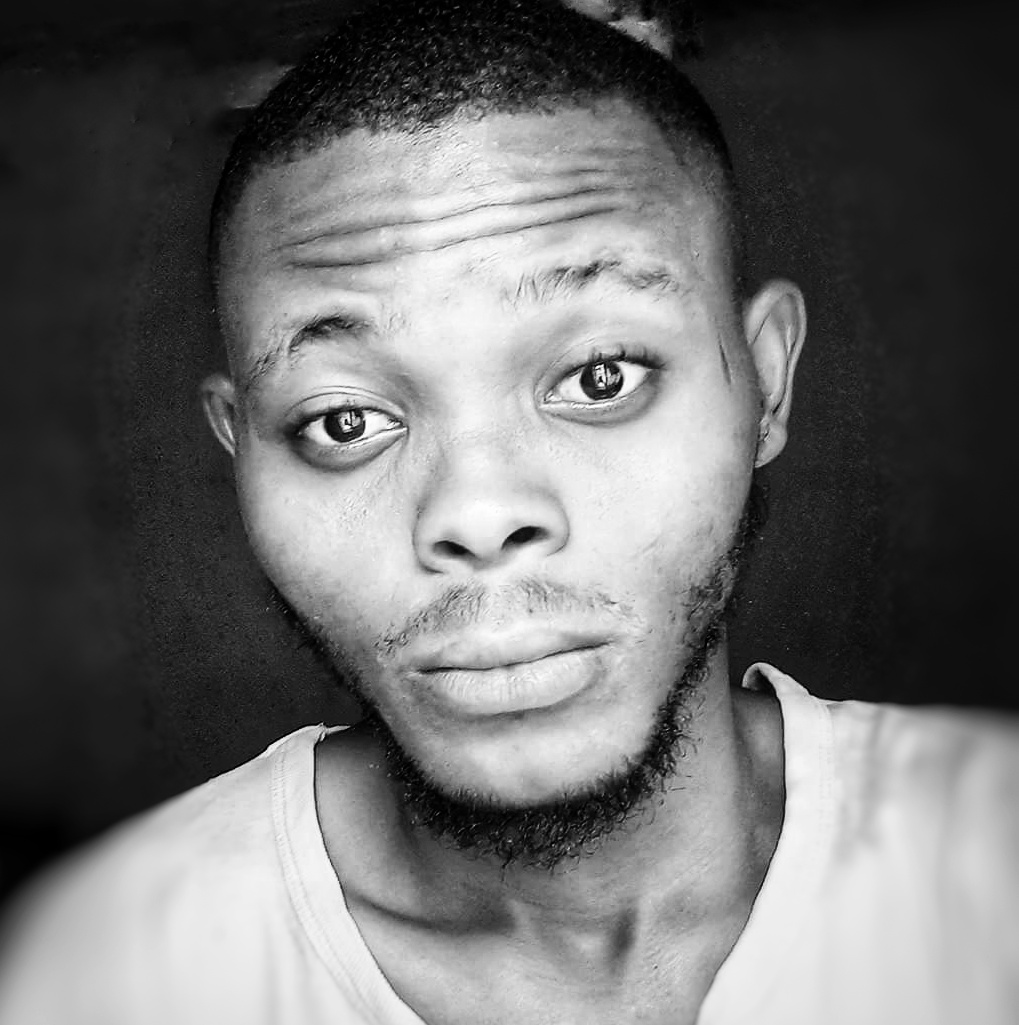 ---
My name is @Josediccus, a young Nigerian entrepreneur who is a Vlogger, A Psychologist, Poet, Sports Writer/Analyst & Personal Finance Coach. I'm using my contents as a process to create shared meaning as well as create expressions through which people on/off hive can relate. I believe content is a process to be enjoyed and relished and I'm up for any collaborations in my field stated above. Cheers
---
@Josediccus, your brother-in-pen & heart
---
I'm hoping to reach more people who are broken at heart and spirit, so share on any platform or reblog
---
Posted Using LeoFinance Beta
---
---