[ENG/ESP] A cute species in the wild./Una linda especie en la naturaleza.
Spanish
Hola a todos mis queridos amigos, hoy les mostraré una linda especie llamada: Araña lince verde.
Es una cazadora de emboscadas, se encuentra la mayoría de las veces en plantas de los bosques.
Ya que solo esos son los lugares donde, ellas pueden conseguir los insectos para alimentarse de néctar.
English
Hello to all my dear friends, today I will show you a cute species called: Green Lynx Spider.
It is a hunter of ambushes, it is most of the times in plants of the forests.
Since only those are the places where they can get the insects to feed on nectar.
---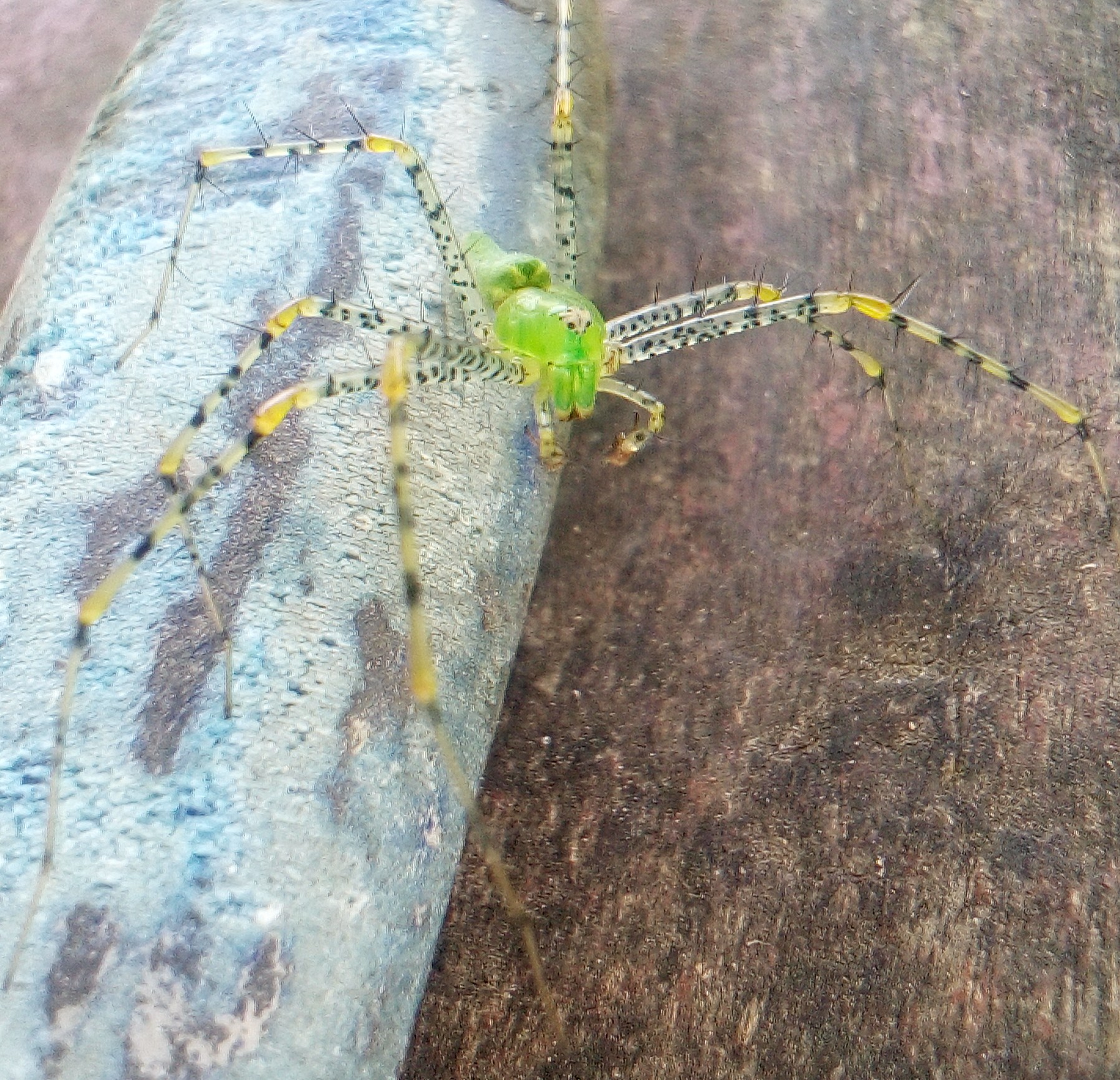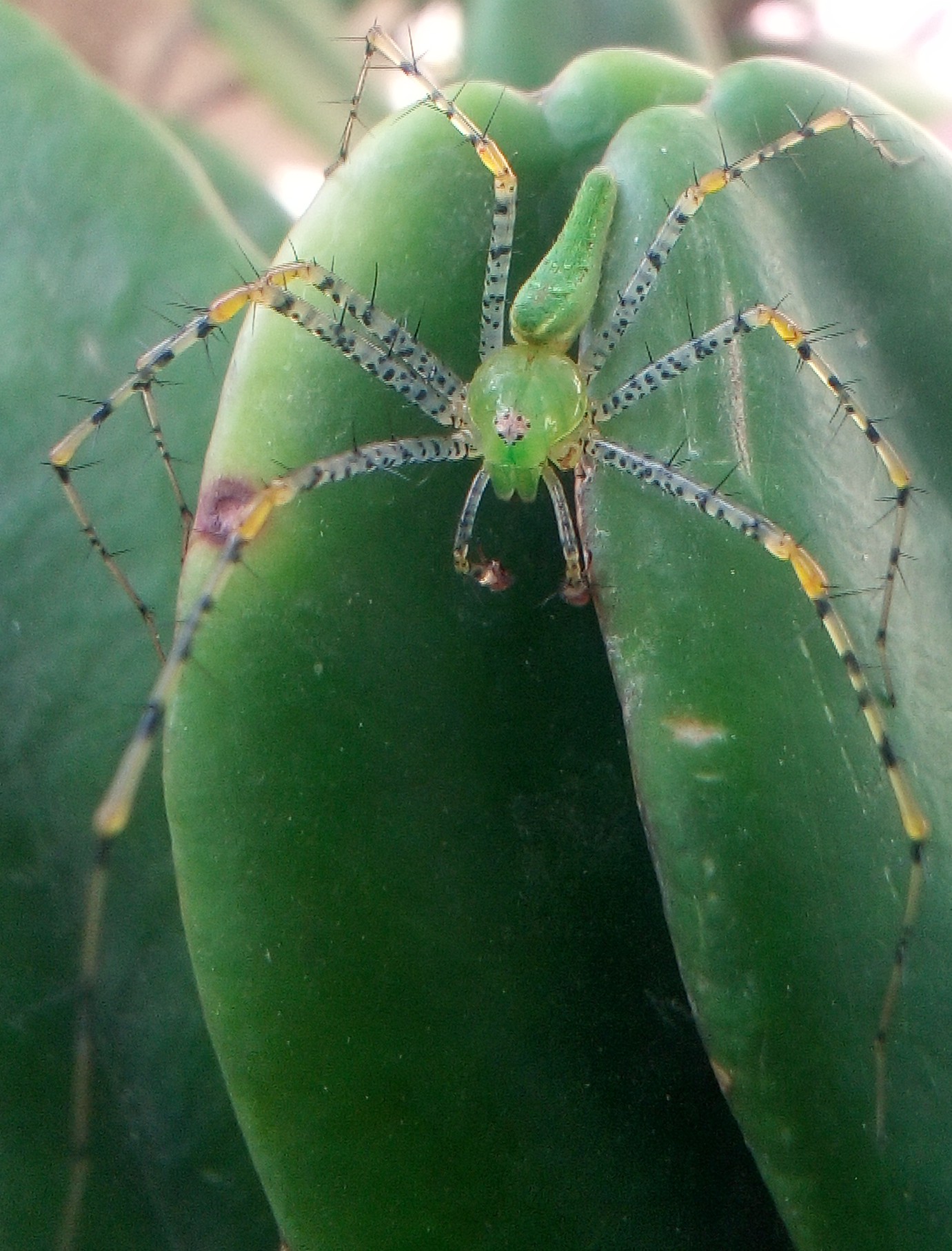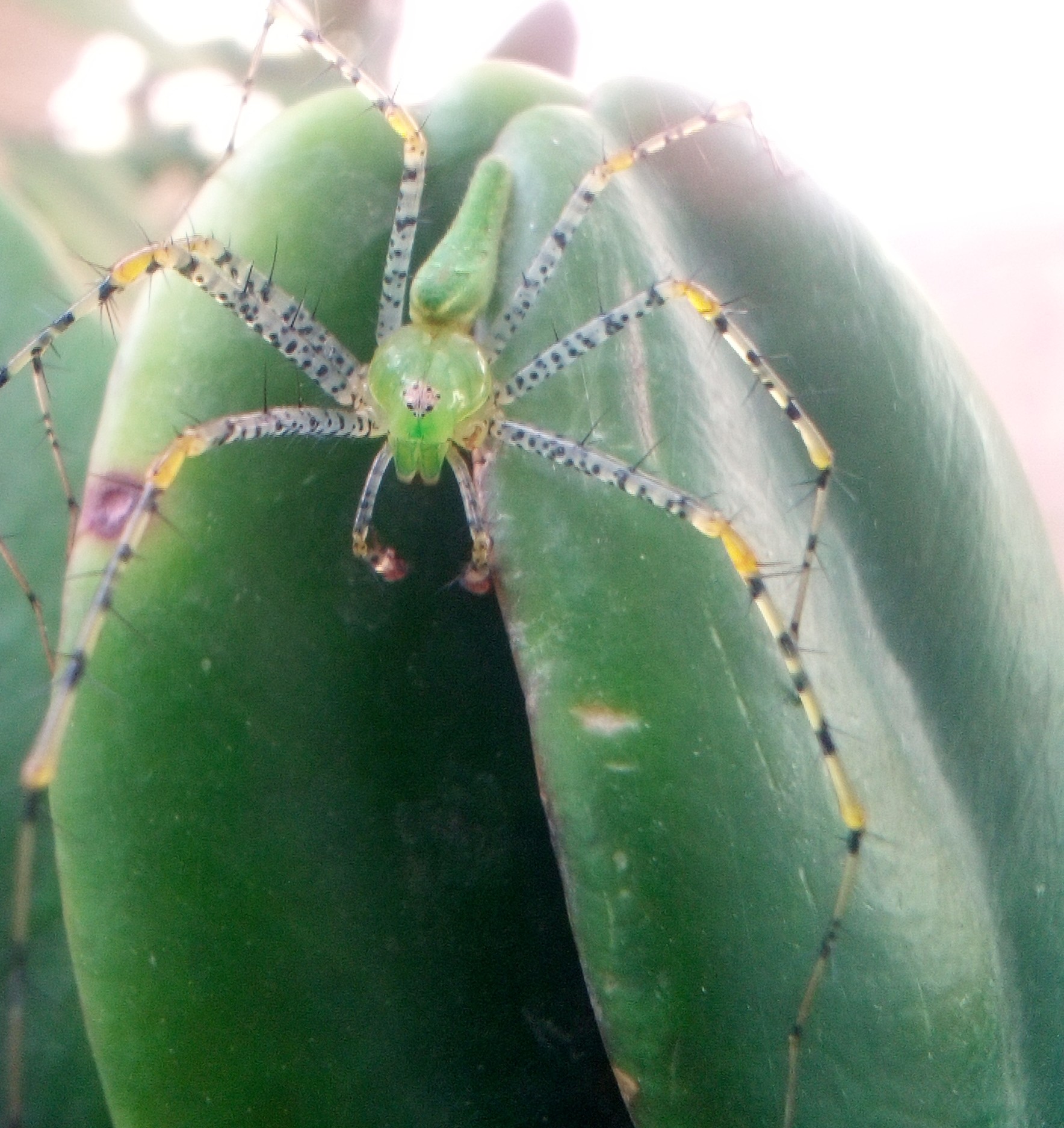 ---
Spanish
La araña lince verde, es un tipo de araña que usa una tela de seda que la cargan aveces de arrastra haciendo una línea, que la usan para saltar de un lado hacia otro, y así la usan también para envolver los insectos que atrapan como presa.
Estás arañas también cuentan con una defensa de alto peligro para cualquiera amenaza.
Tienen la capacidad de escupir su veneno, en los ojos de su atacante o amenaza.
Por aká les mostrare unas fotografías sobre ellas, y se pueden ver un poco las línea de seda.
English
The green lynx spider is a type of spider that uses a silk web that is sometimes carried by dragging it by making a line, which they use to jump from one side to the other, and thus they also use it to wrap the insects that they catch as prey. .
These spiders also have a high-danger defense against any threat.
They have the ability to spit their venom into the eyes of their attacker or threat.
Through aká I will show you some photographs on them, and you can see a little the silk lines.
---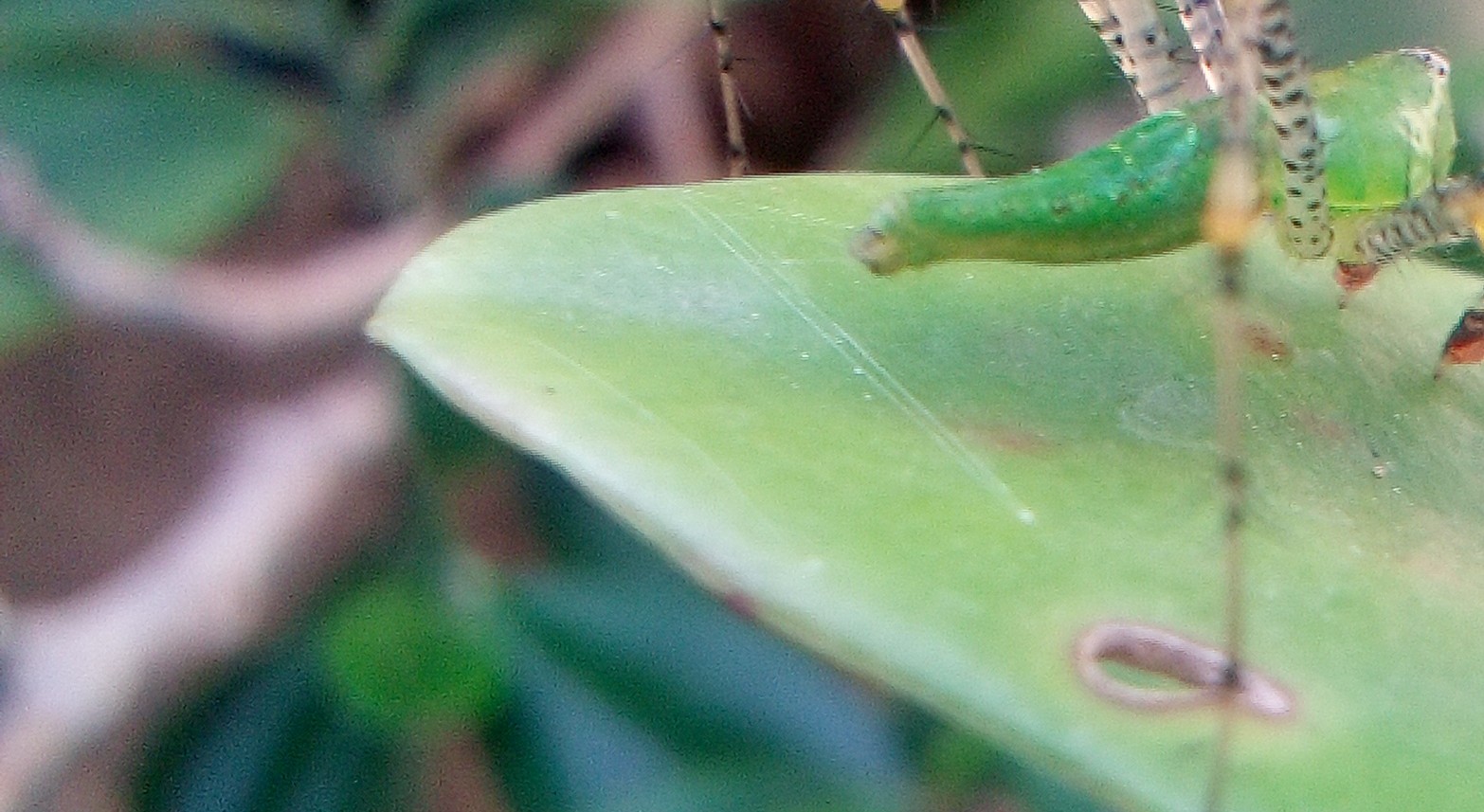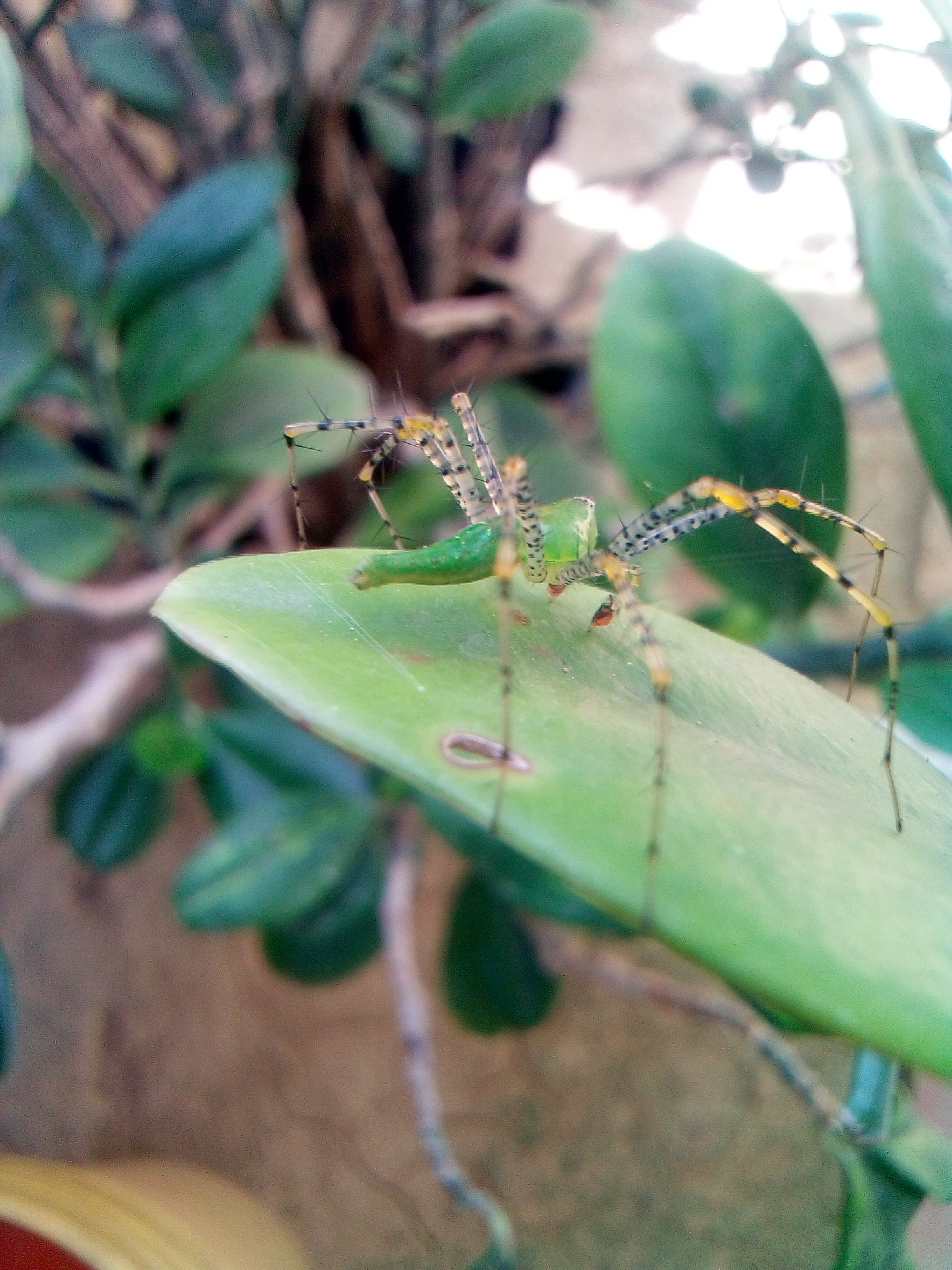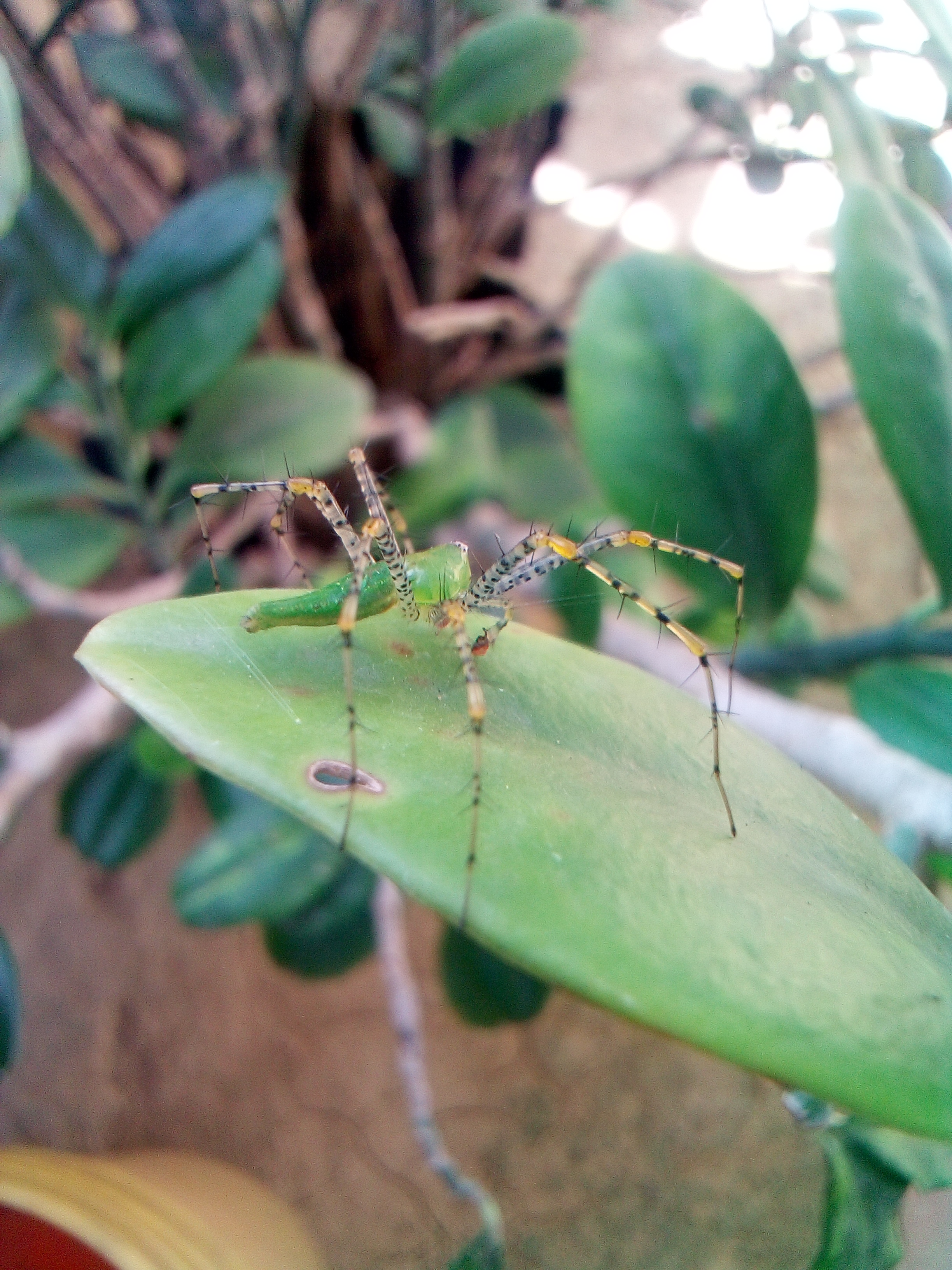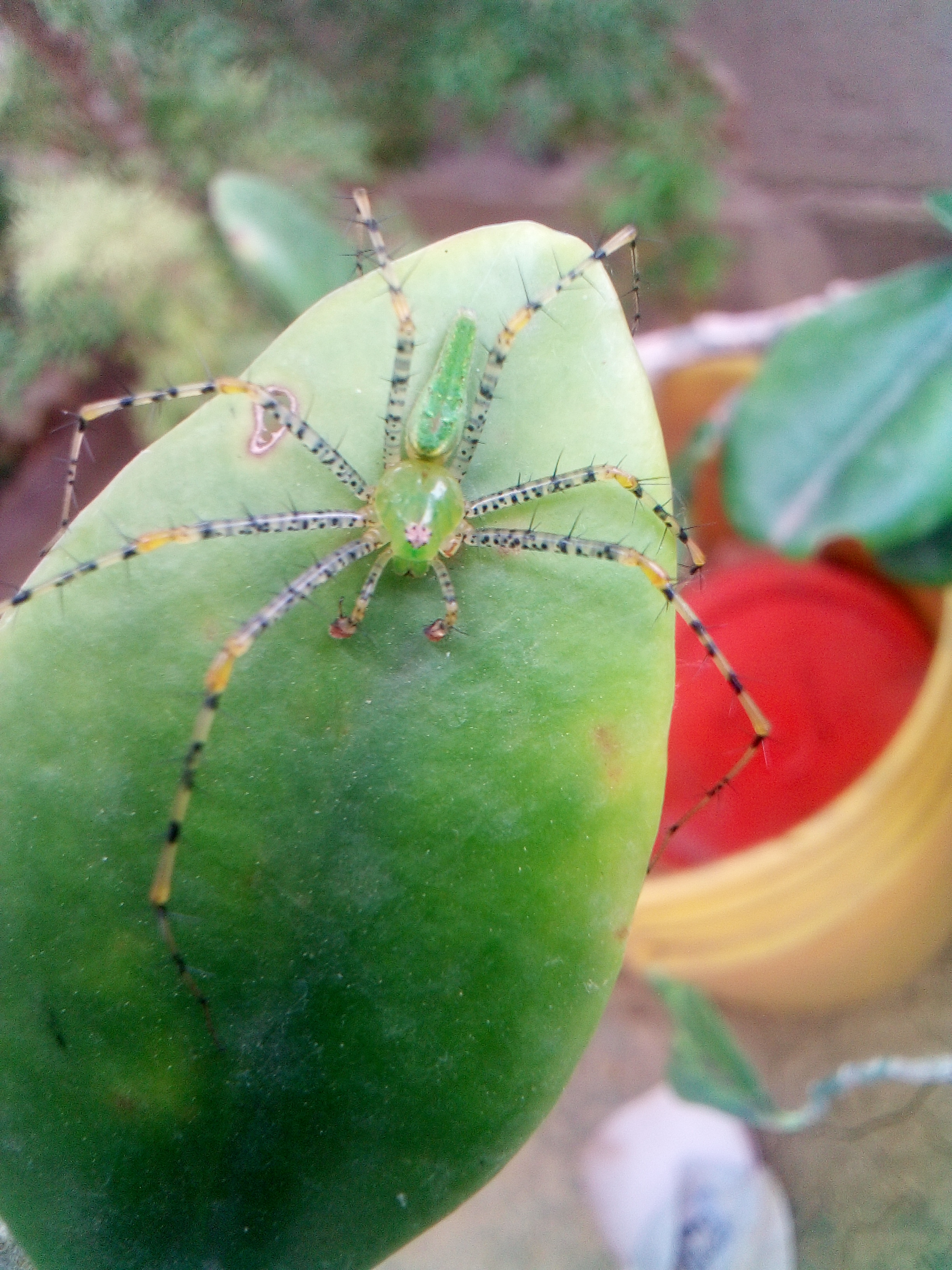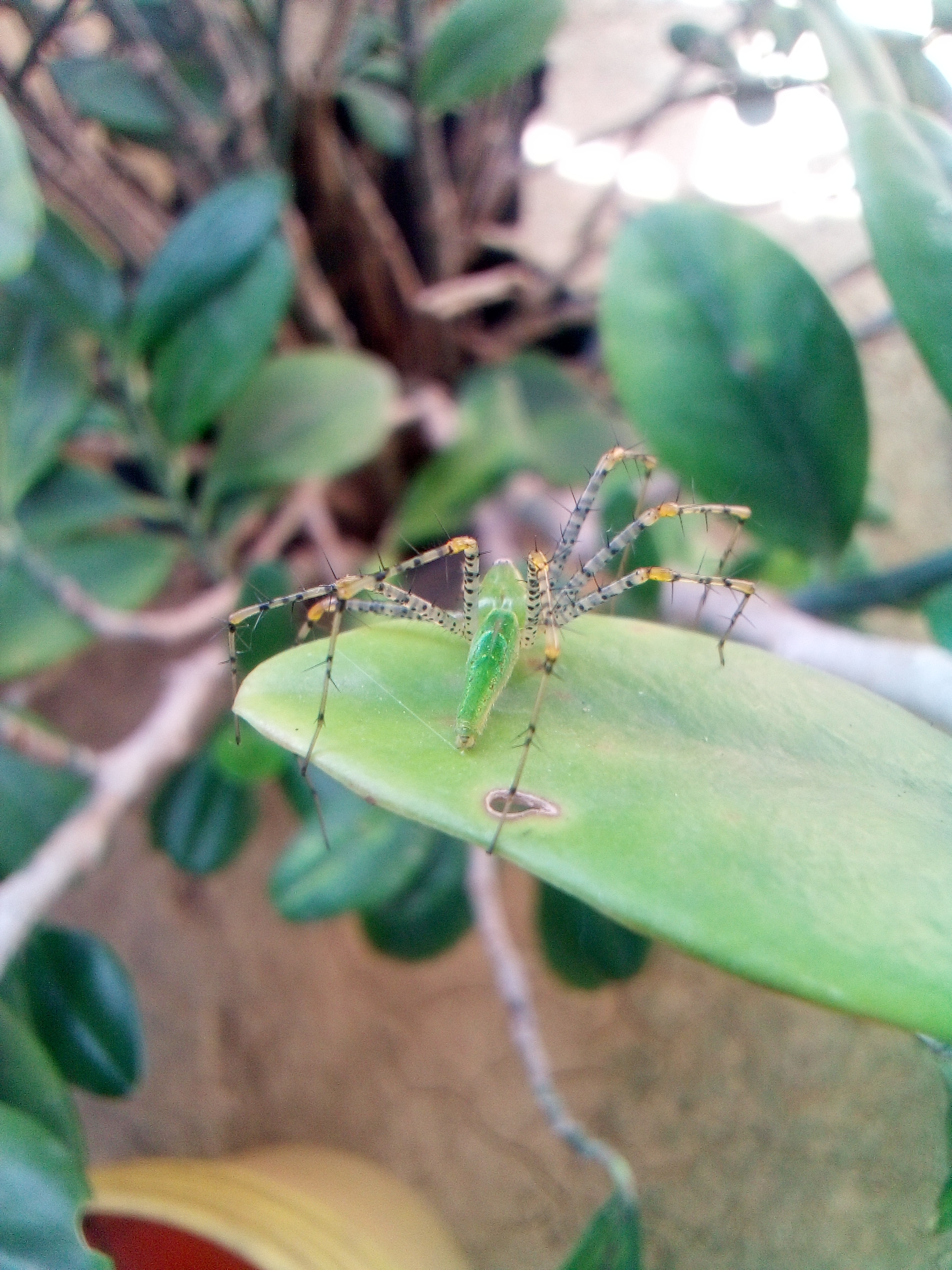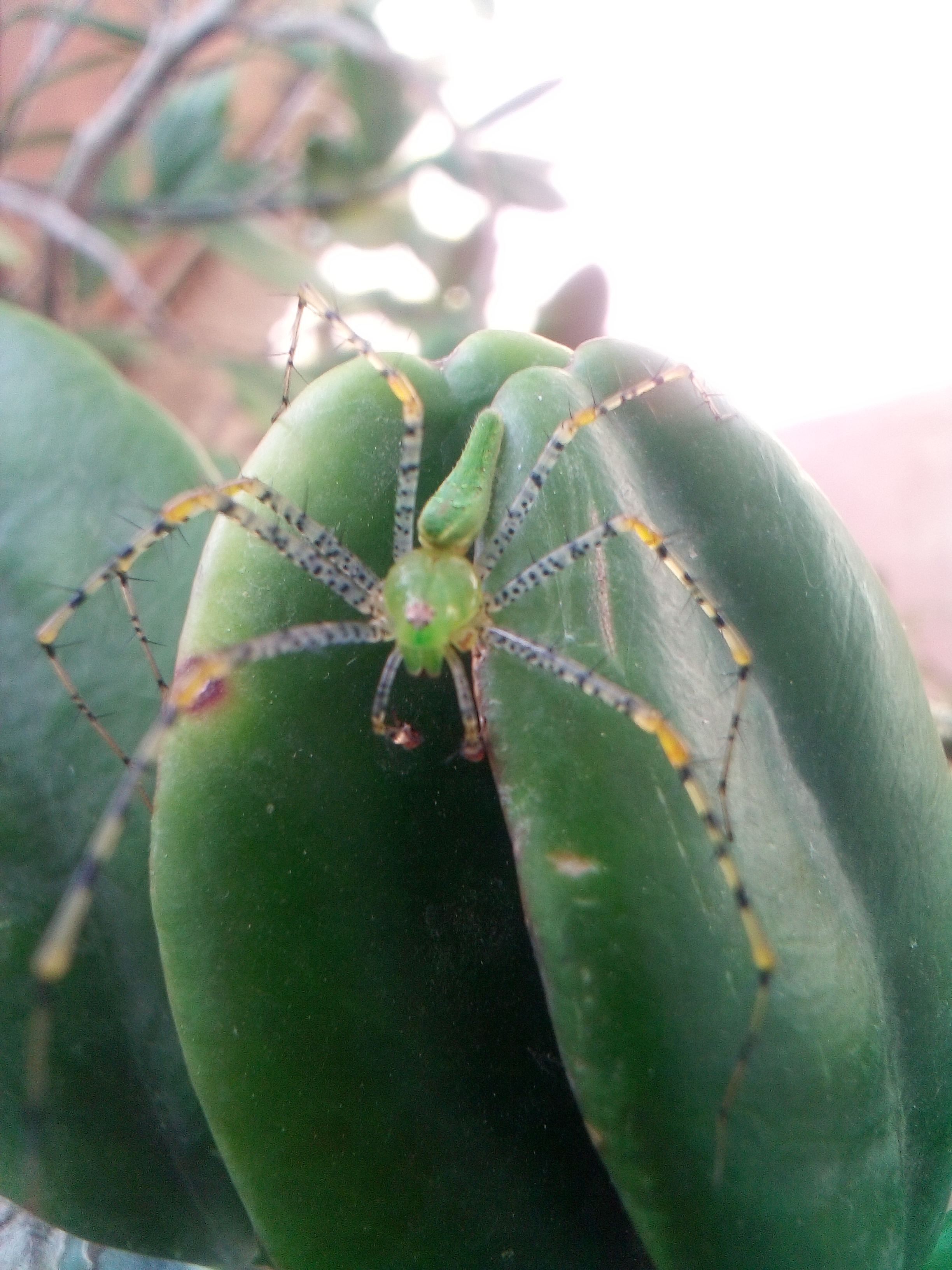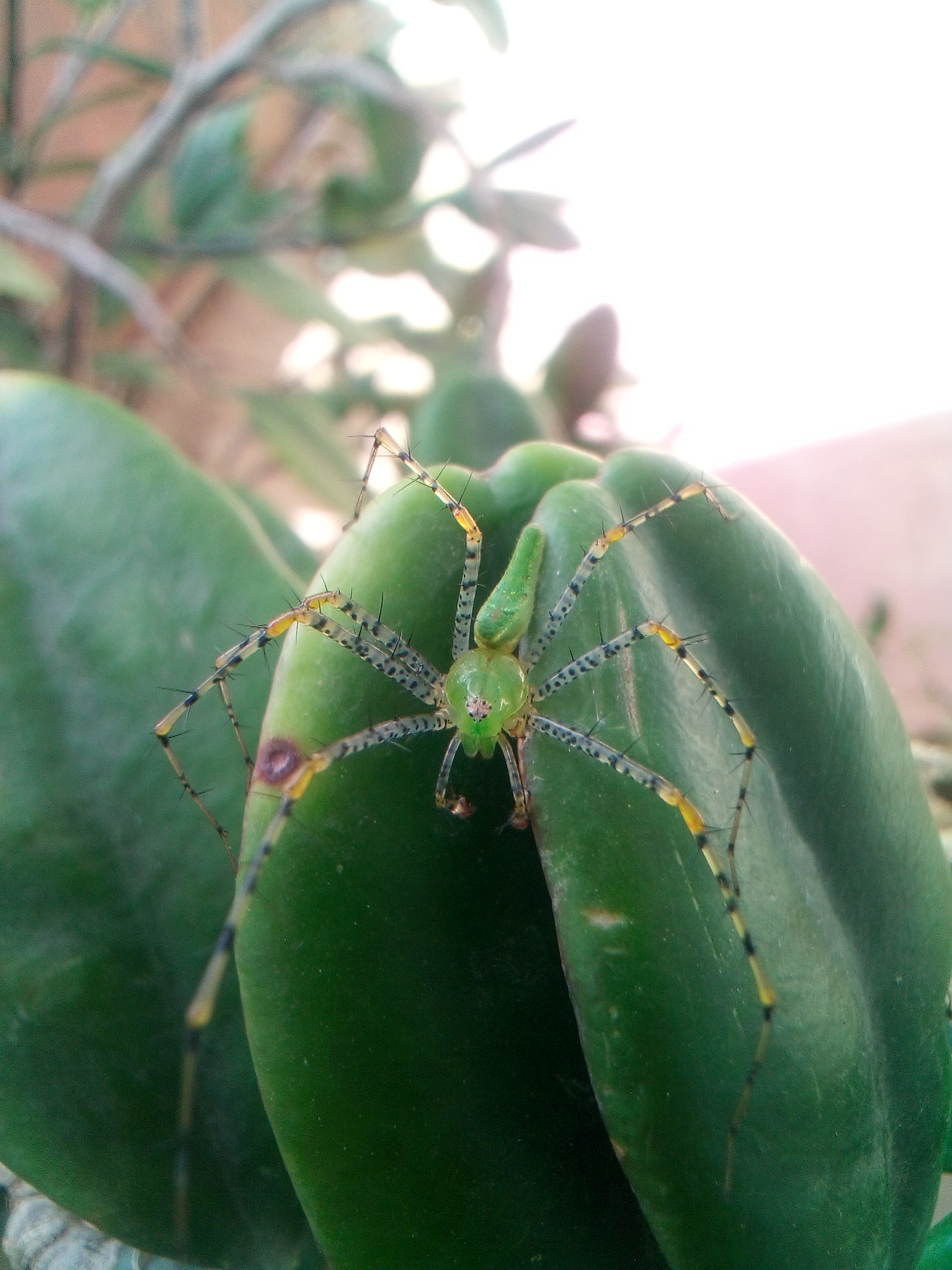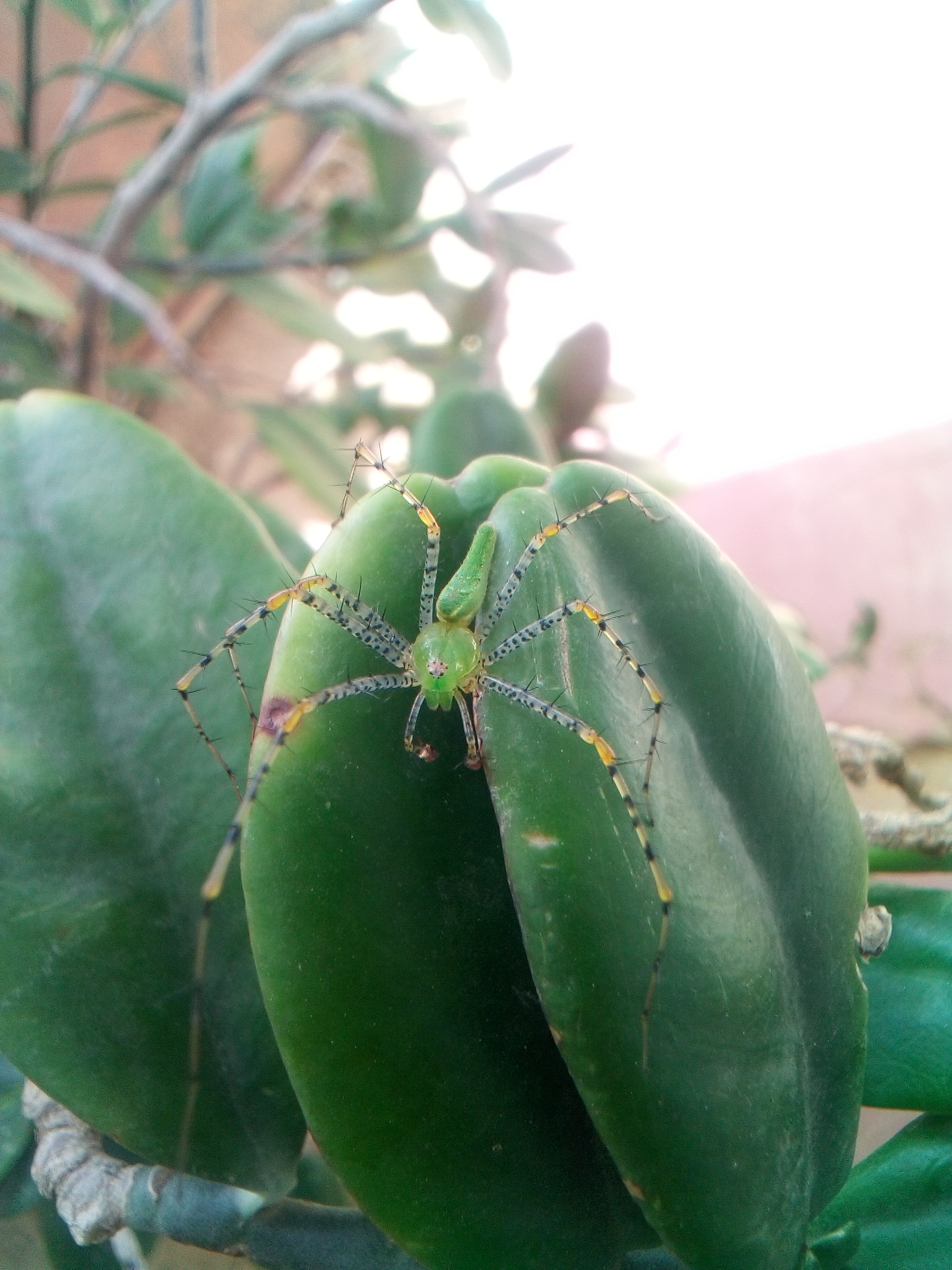 ---
---
---