Business of the Future in a Globalized World - Reflection
Hello community, I hope you all have a great week, we are in the middle of the month, so it is a good time to make a review of what we have done so far and that we can take corrective actions to improve our performance for the rest of the month and the year.
It is good to project ourselves in time, based on our current situation, to be able to know where to go, what to improve and of course, all this within a global framework that should consider not only our country but the whole world. I think this is part of the advantages and disadvantages of the Globalized World in which we live.
Now, for all of us who have the need to be our own bosses, we have more and more options, really yes, but it implies a greater preparation because competition increases.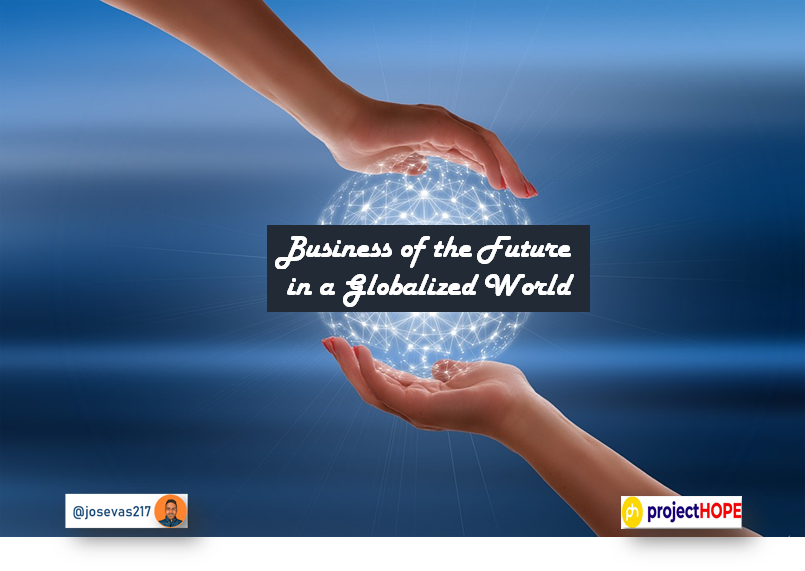 Edited imageSource
Looking to the future, many of us know that everything points to have a greater contact with technology, we can not neglect this aspect, as every day it is more present in all areas of life, where we least think there it is, which leads us to think very well which is the area in which we should develop and prepare ourselves.
Many of us are in the area of cryptocurrencies, and we feel good here, for many it is very lucrative, for others not so much, however, apart from this area, which is currently in very good moment, there are other things related to the technological that are having a significant advance, and that there is a lack of trained personnel, for example regarding Artificial Intelligence, no doubt that for nobody is a secret that it is in full swing and that there is more and more demand for qualified personnel.
In light of all this: I wonder how many of the current projects are going to survive the passage of time? is everybody prepared for what is happening? to this last question my answer is a resounding no**, it is evident that as we advance as a civilization the inequalities are greater in all aspects, (economic, social, technological), it is something that we can easily evidence. In some countries they are enjoying a 4-5G internet network, but in other countries they are still with a 2G internet network.
So, the reality is that this directly affects not only the current context but also the evolution of different businesses in the future, and all this is closely related to the technological capacity of each of the countries that make up the world. But if we judge by the current context, in which the great differences are evident, it seems that everything points to the fact that the dominance of some countries over others will be perpetuated over time, and in the same way, business will be dominated by those with the highest degree of development.
I also wonder how traditional businesses, such as bakeries, pharmacies, supermarkets, among others that for now we can see on a daily basis, will be taken over. For now I will say goodbye, leaving this reflection that I wanted to share with all of you.
Any comments will be appreciated.
Happy beginning of the week. to all of you.


I authorize the use of this banner to everyone who wants to do it.

---
---