Nostalgia / Nostalgia (ENG/PT-BR)

Having access to a little of your ancestors' past is a privilege for few.
Ter acesso a um pouco do passado de seus antepassados é um privilégio para poucos.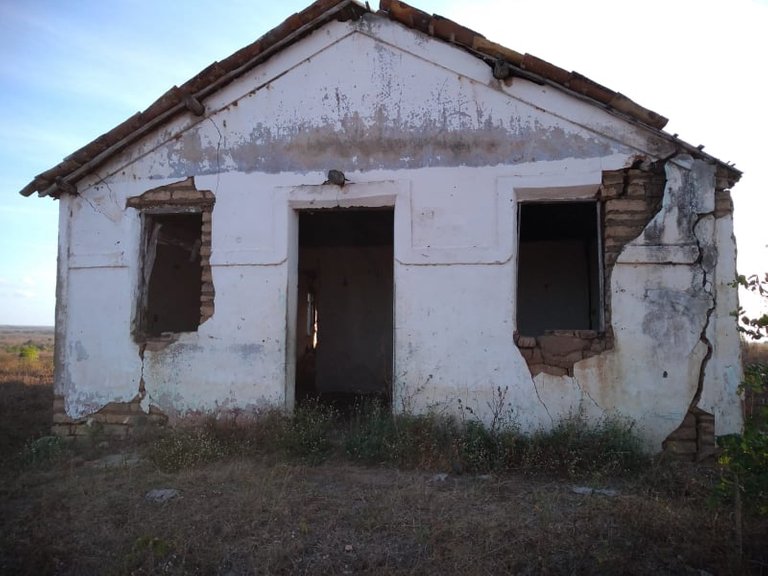 In short: I was on a work trip in the countryside (rural area of RN, Brazil) and I met a person who said that my great-grandparents' house was falling apart, I was surprised by the news and looking forward to meeting. Wow, when I visualized the place, I was impressed, euphoric and I couldn't contain myself in registering this unique moment.

I'm sharing with you a little bit of that moment. I really wanted to show pictures of the interior of the house, but the environment was full of wasps and spiders. I didn't want to take any risks, but I recorded what I could and I'm sharing it with you:

Resumindo: eu estava em uma viagem de trabalho no interior (zona rural do RN, Brasil) e conheci uma pessoa que disse que a casa dos meus bisavós estava caindo aos pedaços, fiquei surpreso com a notícia e ansioso para conhecer. Nossa, quando visualizei o lugar, fiquei impressionado, eufórico e não me contive em registrar esse momento único.
Estou compartilhando com vocês um pouco desse momento. Eu queria muito mostrar fotos do interior da casa, mas o ambiente estava cheio de vespas e aranhas. Não quis correr nenhum risco, mas gravei o que pude e estou compartilhando com vocês:
---
---