The Circular Movement! A new graphic design project that I am doing with my girlfriend.
My girlfriend and I have started a graphic design project for a catering company for events. We have to make several images to use on social media about the last thing this company is working on.
A thing called Circular Movement!

The Circular Movement is something to promote the use in catering for events of seasonal products, grown or prepared by local producers and also promote its conservation, in different ways, for later use out of season.
Eliminate the use of large markets as much as possible and focus more on the local producer.

For now we have already made three examples made with different graphic styles about the tomato, a very important vegetable in Italian food in general.
The first example is an image that is quite graphic. On a red background we use white as a contrasting color for images and text. With the name of the "Circular Movement" campaign and the subtext "The raw material" above all. Different types of tomatoes, jars with tomato paste and the text explaining the campaign in the center of the image. These images are linked by circular arrows that give the idea of ​​circular movement.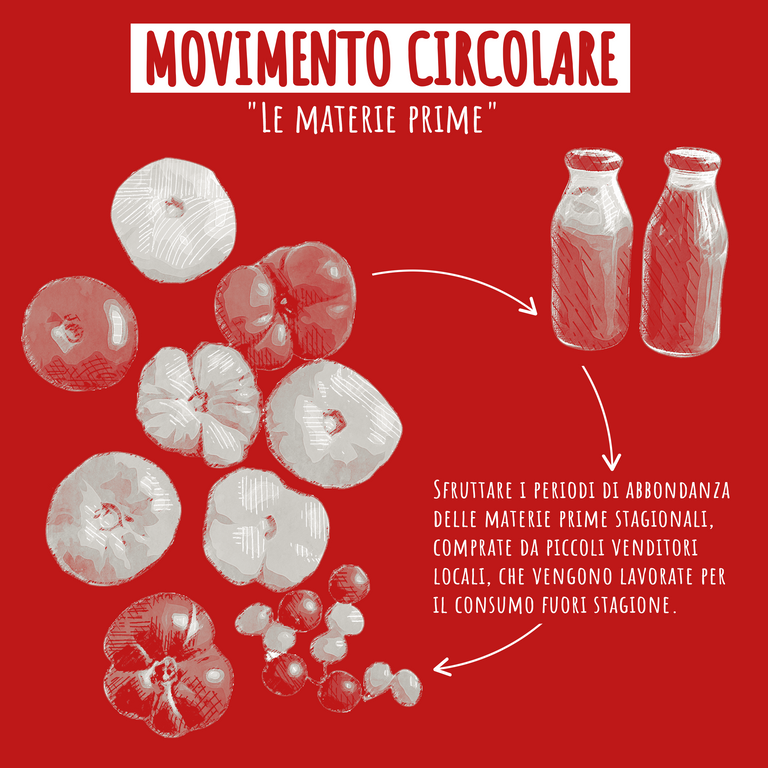 The second example is quite similar in the elements used, they are the same and are in the same place but with the difference that they have their original colors and we change the red background with a white background. We also changed the text and arrows with a circular shape to a red color.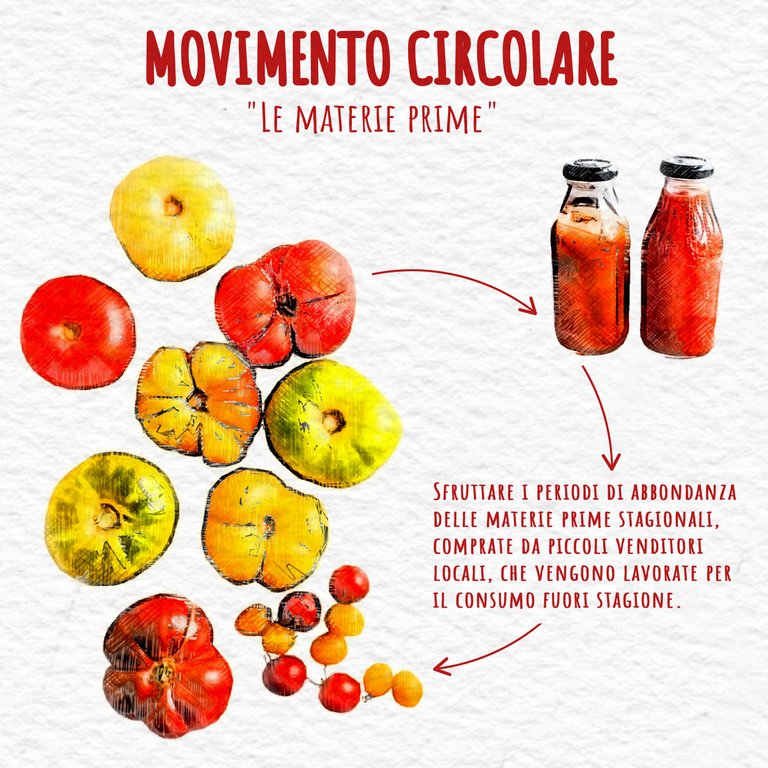 The third example was made due to the idea of one of the owners. For her, this must be a "revolution" and so she wanted to see an example of something akin to Soviet futuristic posters. This example was finally like this.
Looks pretty futuristic huh?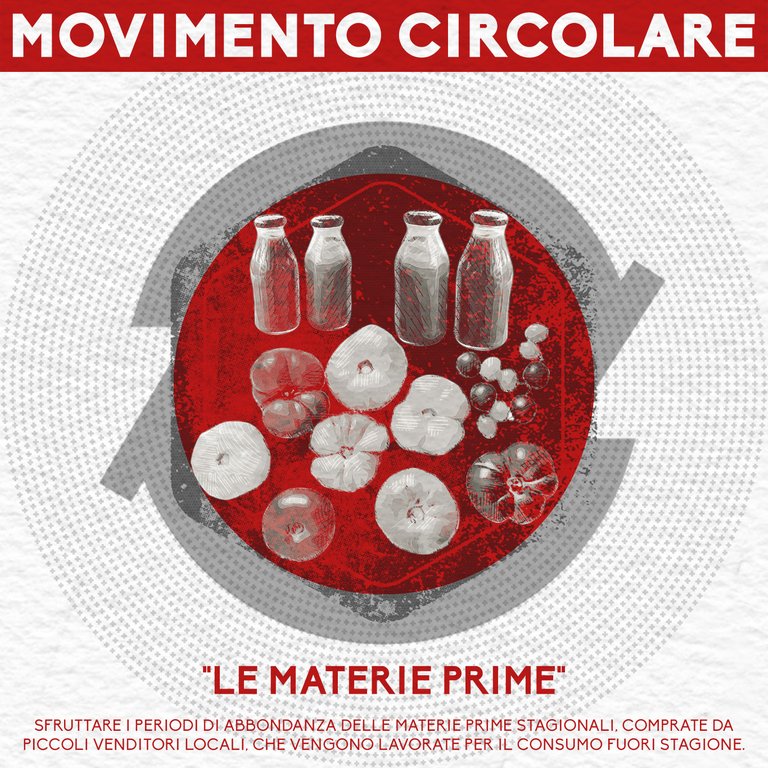 These are only first versions of the idea that the owners have and only the first version of the first topic. The idea is to create 12 of these images, each touching an important point on which this Circular Movement is based.
Which of the three versions do you like the most?

As the project develops, I will make updates on how everything is going. The idea that my girlfriend and I have is to end up working together at some point and this can be a good start.
Cheers!
---
Posted via proofofbrain.io
---
---