Ask Leo: Does Our Emotions, Feelings & Psychologies Always Reflect The Market Moves?

Emotions, feelings and Psychologies are what we see to to be driving by most people when it comes to marketing, trading or investment in financial market. About 70% of our strategies in investing arena are being controlled by what our conscience tells us or perceive. Psychology is said to be human nature, difficult to be manipulated or controlled. In relation to the facts or strategies of how the market moves is what majority traders are affected.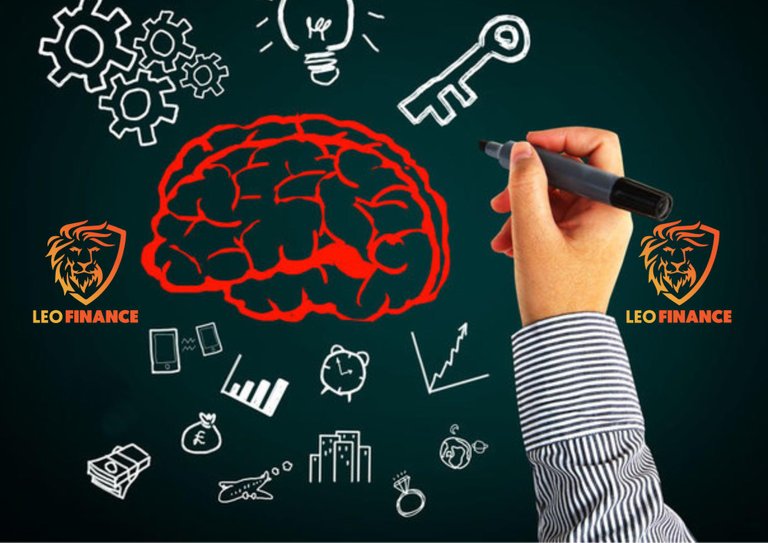 source
Considering the crypto market for instances. More so, using someone trading with BTC/USD pairs or say; HIVE/BTC pairs, There is a financial facts or strategies one should understand about the turns in market rather than what his psychological emotions of feelings tell him or her. That really makes the investment or trading in financial markets very difficult.
Correlation with Psychology & Market Strategies
Correlation is said to the mutual relationship or connectivity two things have. When it comes to marketing, our feelings or psychology alone isn't enough, whether you are in the real trader in local markets, retailer of commerces where your buy and sell goods or you are trading in financial market. We should merge these two important things : "Our Psychology and trusted Strategy." So many things culminate before market structure is formed. A trader in local market should learn the kind of items his localities want, in addition, the taste of the people in the community, studying the financial stature and status of the community, how many people are financial sound who could afford what he is marketing. The trader cannot stand up one day and say feels to sell these items. Selling anything at any time can let the trader fails. It takes a trader to sit and analyse the season, timely plan even though your psychology can guide you to choose the right options that best fit your strategies.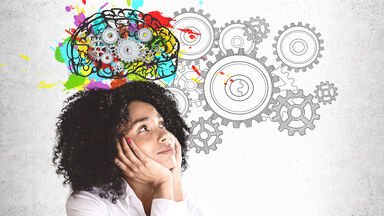 source
---
The market Sentiments & Fundamentals as Factors
We cannot trade without reading the current news of the world. Every Ghanaian knows how the Dollar is appreciating the Cedis: more Cedis chasing few Dollars. Investors or Importers would be mindful that things sold at a price of $100, has now moved to $200 when the price of $1 was 5ghc. What this means is that, they have to maximize their income in order to get the quantity of goods that they used to buy in order to satisfy their clients or Customers. They have to learn how to increase their prices; at which proportion would the buyers are sellers feel comfortable or get mutual market agreement for everyone to be relief? All these are taken into considerations, but not just letting your psychology or emotions controls you.
---
In the same way, when it comes to trading in crypto Or any financial market like big Banks, inflations and interest rates are flying high so fast. Many Banks are collapsing due to some of these factors and driving forces. They are unable to meet the desire of their customers. Customers think that, the Banks are so greedy wanting their sides of profits; Banks also consider their interest rate. In fact when it comes to other financial institution at my localities, interest rate varies from one financial institution to the other. So, we would ask, what account to this? Why isn't all financial institution not pegging interest rate at one common figure say; 5%? This means, the Banks differ when it comes to their psychology or emotions. The psychology of getting quick profit and leading all the financial institution without reading the macro economy in large perspective, how globally, the economy is moving. Considering the economic crisis and so many hardship conditions.
---
The Barrier 🚧 of Entry & Exit
There are two important financial languages: "entry and exit" which are often characterized by when to buy and when to sell. This is normally seen in trading like buying one digital currency like Hive hold and sell when the recession is going to trigger. You buy when the price is low since you want higher price, and sell at higher prices, the essence of waiting for profits. There is many strategies one must learn to know all these. It's dangerous to perceived what your minds tells you without learning first.
---
In Conclusion, our psychology, emotions and feelings are not enough to determine the market movements in financial market. What we have to understand is that, financial markets is gambling, it works with strategies, reading and analysing a lot of things the cause what we see the market to be. Trading would have been easy if not all the barriers I have just shared. I hope we have learnt something today. Thank you!
Posted Using LeoFinance Beta
---
---