Ask Leo: Would GBP continue to spike high against the Dollar💰? The Major Sentimental News we are all speculating.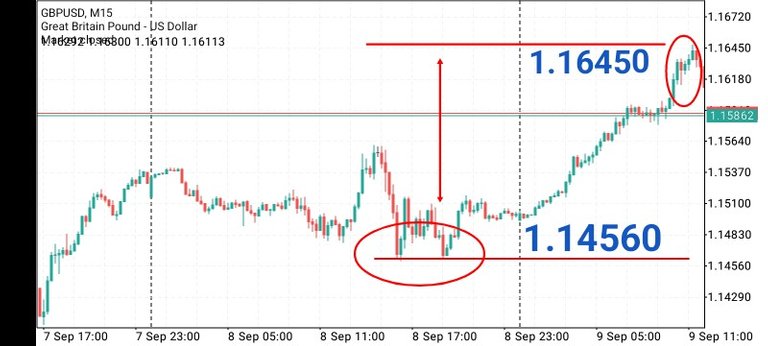 Following the sad news; the demise of our beloved Queen 👑 Elizabeth II. About some couple of hours, we saw GBP piecing up uncontrollable against the Dollar. Our Dear Queen 👑 died peacefully at the grand age 96.
We ask, what we does this news got to do with financial market moves? When it comes to sentimental news, you shouldn't joke 🤣 with it since traders are much speculate about such great news which may move the market unexpectedly.
---
We would agree that, for the past month, the GBP has been moving at the bearish momentum trying to find major support. This is evidence from the 4 hour, Day, weekly and Monthly chart patterns and candlestick formation from my trading views.
---
Even though GBP/USD markets have been moving ups and downs.Both currencies have been strong and doing well as far as financial market is concern. But recently when you look at the monthly chart, the Dollar outweighs the Great Britain Pounds. There is a sharp moving curve downwards, and dripping 💦 daily as show below 👇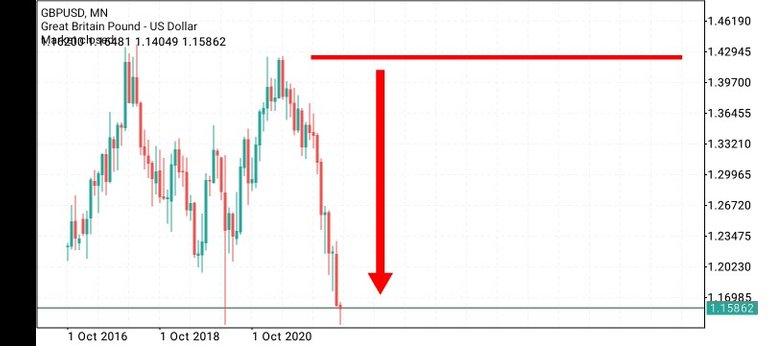 ---
"Mastery of all trading trading techniques is very paramount!"
When it comes to trading in financial market, so many things culminate to make the trader or investor wins. One of this is sentimental news; for instance, news about election, crisis and other major events which do not often occur.
---
News of our Dear Queen 👑 Elizabeth II was such a great sentimental news which was likely to push the GBP against the Dollar 💰 which was know to be stronger 💪 for some time now.
---
The bearing candlestick 🕯️ from 15 mins closed at 1.14560. This bearish candle was there to perplex 😳 meaning novice traders who did read the news or take the news very serious. Many would have thought that, it has to close at the previous lows forming a strong support before it retraces back. Well, when it comes to sentimental news, every trader must be alert, wait and have patience before making any decision, in order not to be slaughtered by the market 🤣.
---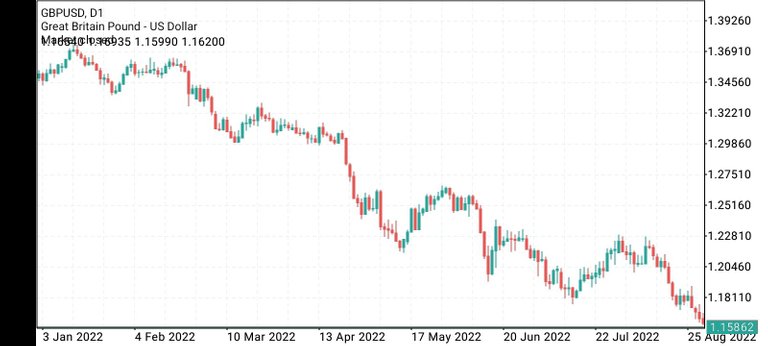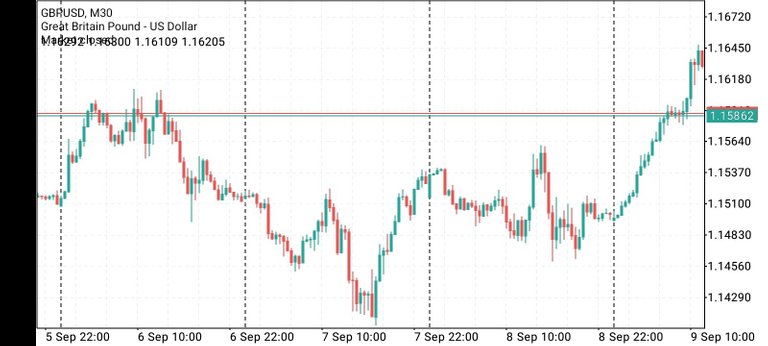 ---
"The mistakes that most novices do"...
Thinking 🤔 that the market will U turn to its position and continue to be bearish, the GBP spike up and move strongly. It moves continuously from 1.14560 to 1.16450 which is about 1890 pips calculation. That is so great 😃 👍 movement for those who were right following this sentimental news.
---
As market movement isn't one sided movement, it retraces back at 1.16450. But, the question ❓ we are all asking is.... Would GBP continue to spike high to be bullish? No one can predict the direction of the market, but in as much as we see this sentimental news to be pertinent, people talk 🦜 about it then we can would see more moves on GBP.
---
Even though this isn't a stamped information,but I would advice all novice traders to be vigilant when trading. risk management in trading is very important. For those who take risk management seriously 😒 even if they make mistake, they would punish very small, not too much.
---
Thanks for your attention!
Posted Using LeoFinance Beta
---
---