Never would I let my child 🚸 to experience the same thing.....
It all started during the time I completed my Junior High school. At age 16, way back 1999 I was compelled to engage in rice 🌾🍚 farm for that year in order to pursue my secondary school. There was nothing to discourage me from redrawing from my dream of becoming educationalist in future. No wonder 🤔 most of my relatives wanted me to learn tailoring 🪡 🪡🪡 work, but I turned down their offer when I read their minds rationale behind their bad 😞 😔 advice. I followed my heart 💜❤️❤️ upon seeing that my future was bright 🌞😎. Many people especially the gossipers were spectators in my life in those days waiting to hear 🙉 the story of my future. But, I know today they would bow down their heads 🗣️ when they see me.
---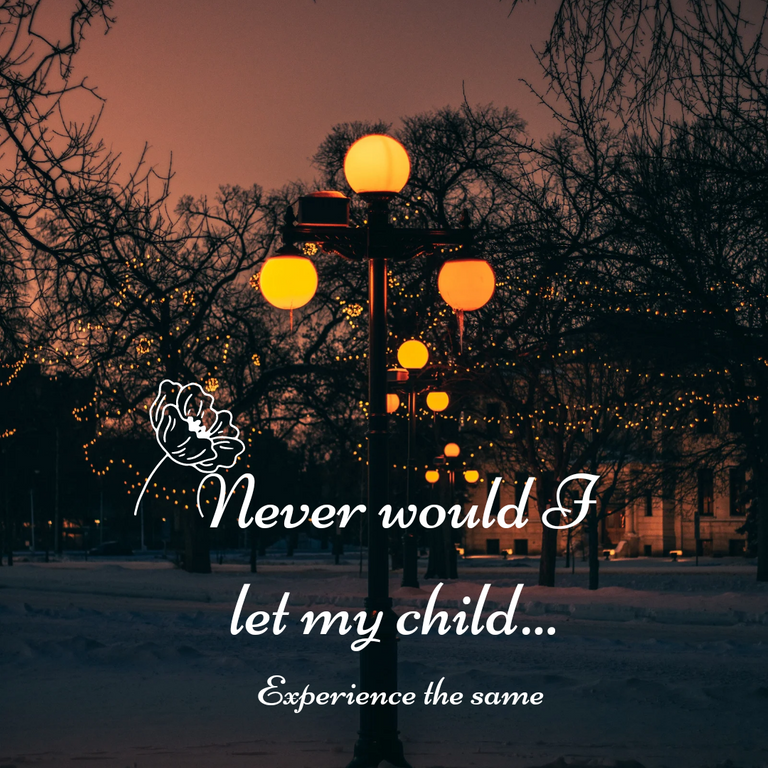 Designed using Canva app
---
I wasn't born with a silver 🥄🥣 spoon in my mouth 👄, so I had to fend for every bit of my live. I have to leave no stone 🪨 unturned to make we earns meet in life. Because both my Mom & Dad kicked a bucket 🪣 at my tender age. I stayed with my Auntie who was used to pamper her children more than me. It was such coincidence to go to secondary school the same year with her Son. That led me stay home for a year preparing that rice 🌾🍚 farm for money to pay my admission fees.
---
Life was just a mess in my first year as fresh student at Kukuom Agric secondary school. As hostel student, I had to look for a good Samaritan in town so that I could perch with them, becoming house boy; pounding their "fufu," fetching water and escorting them to their farms so that I could get some food to eat. While doing all these job to survive, I was still reading my books 📚 because that was my main motive of being in the secondary school.
---
Life was just like a mirage, very far at distance but I knew one day I would get there. Sometimes, I used to sleep 😴 with huger or find gari to sustain my hunger. I even forget what is meant by balance diet as a science students. As you all know, it is much difficult to learn with distractions like stress (hunger and thinking).
---
My second year was just a blessing when I won a scholarship to study without paying school fees. This gave me chance to go to boarding house when I didn't dream of having such opportunity. Things were normal now when I left my lifestyle of fending for my daily bread and my schooling.
---
My second trauma in life was when I decided to pursue my tertiary education in polytechnic. That was the year 2004 to 2005 when I had to work at one of the construction industry. This was to enable me pay for my admission fees. This led me stay home for 2 years before getting my admission fees. After the administration, I had to struggle with studying and at the same time working for money to look after myself. In my second year, I was lucky to apply for student loan trust fund. A neighborhood teacher guaranteed for me to get the loan. God being so good,through all the twist and turns in life, I was able to come out with flying colours.
---
Due to the stress I went through in studying and at the same time working to feed myself and support my education, it affected my grades of getting distinction. Even though I struggled through this hectic situation I went through, but it has strengthens me for withstanding times of hardship and unbearable conditions. I have become fearless in life. I am now a courageous man living a normal life and fending for my family too.
---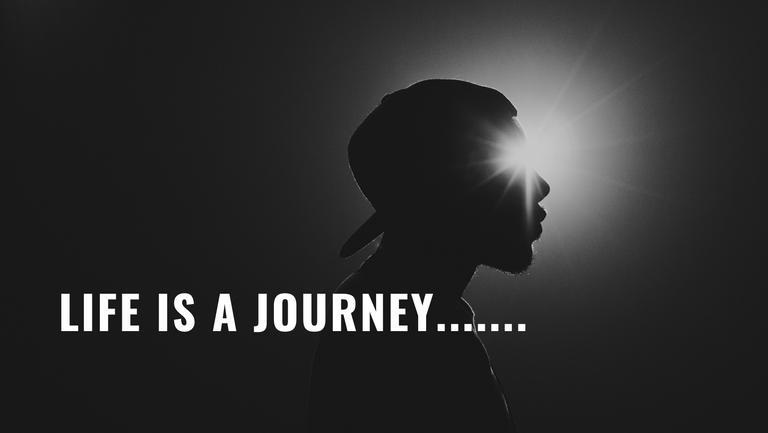 Designed using Canva app
---
And it ended, once I survived in those years, I would survive all the time. Never would I let my child 🚸 to experience with the same thing!
---
---