Why kids sext? When selfies goes wild, someone becomes a cyber prey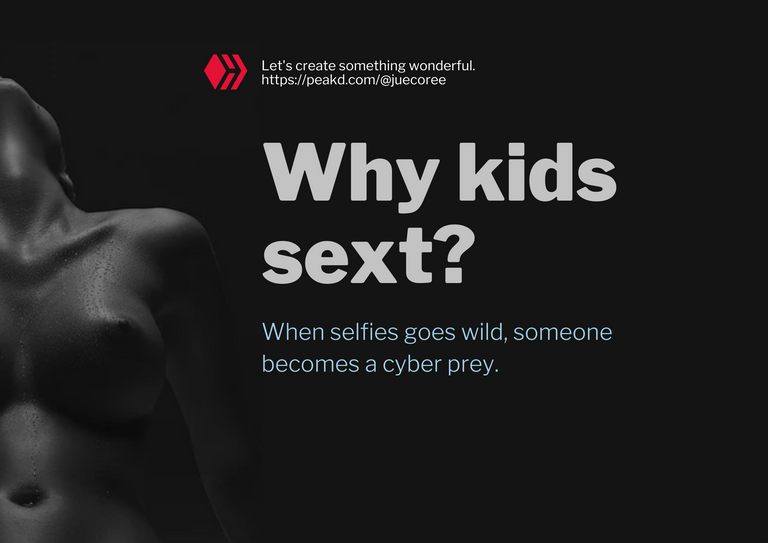 My mom, who is not tech savvy, suddenly called me out that she got invited to a multiple group on Facebook. I looked into it, and it is one of the rogues automated adding accounts to a group or a chat. I had a big laugh knowing how irritated she was. Luckily, she was in a not explicit and pornified one. There are groups where there are young women who post revealing pictures of themselves. The others are just posers, but if that's the case, it means they have a source of pics of young women whose poses are provocative.
Selfie Gone Wild
We can't deny that it's so easy to take pictures now. So there are so many #selfies on the Internet right now. Isn't it? After all, there is a form of photography called sexting. However, sexting is more than that. Sexting is about taking provocative or nude pictures and sending them via text or social media to the person we are in a relationship or some flings. Some social media, like Snapchat, has a feature that enables us to send a message or post that only last a few second and will disappear. It should disappear from our profiles, but a piece of data is on the server of the social media companies. Ideally, we can delete photos from our account, but it is still retrievable. If a hacker wants to dig up and copy all the data, they can. Not only that, but we can also screen capture the picture or message we sent.
In one instance, nude photos of many female celebrities spread on the Internet when hackers hacked their iCloud accounts. It leads to arguments and discussions about sexting, privacy, and intimacy in the Internet era. Some people argue that it wasn't their fault for having nudes in their accounts. People with long-distance relationships would end up sending nudes to their partners rather than letting their partners look at porn. But truth be said, we can discount the partner will do both, look at porn and their partner's nudes.
It seems girls are more prone to sexting, while boys tend to be hooked by porn. On the issue of sexting, women are much easier to exploit. We add how some are obsessed with skinny models who are supposedly the epitome of beauty and sexiness. That's why a lot of girls have problems when it comes to their body image. They will try to make amends that their bodies are either too big or too small. But what's more dangerous? Many girls who use the Web and social media are teens who are just developing their identity.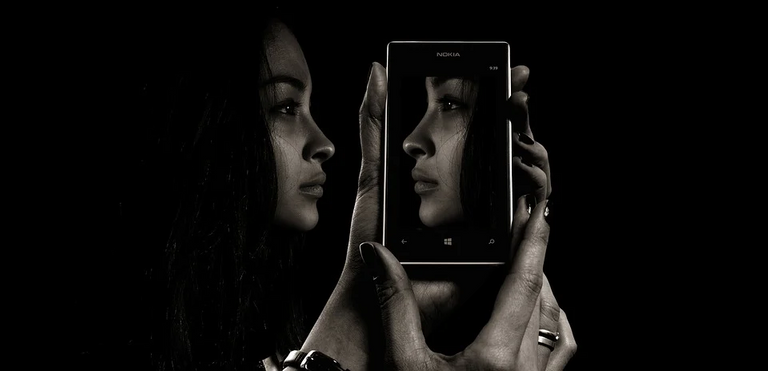 Why do most teenage girls engage in sexting?
The number one reason is peer pressure. They do daring selfies due to their friends doing it. It is also their fair share to be in with the group. Some teen's motivation is too high that they do sexting. If it weren't for the gang and friends, it could be under pressure from the boyfriend. More girls have sex than boys put pressure on sending nude photos of themselves.
There is a double standard achievement in sexting that encourages teens to engage. Many boys hold a competition with their gangs to collect nude photos of girls in their high school. Not only that, it is popular with teens who own a smartphone. Even female teenagers, whom we would not consider, sexting, are under constant pressure to do it since it seems normal to their classmates at school.
In a twisted sense, some young people are starting to believe in portrayals of beauty in the media. To be beautiful, they need to show skin. Some will compete to whom be whiter or smaller waistline. Not only that, but the poses in the pictures also need to be provocative and revealing. Interestingly, having fun, seeking validation, and affirming love are reasons when boys engage in sexting.
For many young people, sexting becomes means to get affirmation and validation. Once again, they do sexting because they want to find or keep love. They are afraid their partners will leave them if they won't send revealing pictures or nudes. That is bordering on bullying and blackmail. Some boys would blackmail girls for sex with them, and if not, they would spread nude photos that they shared in the past. One study reveals that teens who engage in sexting are seven times more likely to engage in sexual acts. We can say sexting is a risky sexual behavior among adolescents. Before we say it's just to try-fo-fun, think again.
One of the big misconceptions about social media is privacy. We once thought, we only own the pictures and messages that we share that it is private. The truth of the matter is, anything we post and share online can be shared and found by other people. We could lose our phone or our laptop that contains nude or revealing photos and videos. Our account could be hacked, forgetting to log out of a public computer. Or worse, the very ones you share will spread it online.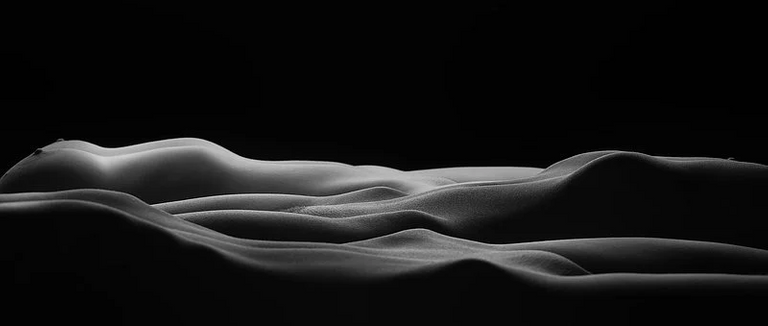 Will you go out in public without any clothes on?
If your answer is no, then we don't take off our clothes online. Aside from potential privacy breaches, these are some of the reasons why we should avoid sexting. There is always a risk of public exposure for posting nude and sexy photos online. Even if we delete them, they can still be retrieved and saved by others. Some people are looking for nude and sexy pictures to post on websites full of adult content.
One study claimed that 88% of the self-generated, sexually explicit online images and videos are from teens. To the researcher and analysis surprise, most explicit videos and pictures are shoots from their homes with geotagging. Some men take advantage of the trust of female friends or relationships. They ask for their nudes. Then, when a young woman sends, they fall prey. Some will use it as a bullying tool by body shaming that will affect self-esteem. Not only that, but it can be a tool for blackmail to ask for sexual favors.
The answer to potential privacy problems in the future is simple. We don't shoot ourselves without a shirt, or the shirts are very revealing. Others may argue that it's just for fun. It won't be fun when it spreads accidentally, or maybe post it on some website. Don't take selfies to places where we can capture that should not be capture by our lenses.
---
Check out my previous blogs about Social Media
---
Readings
Photo credit: Saulius Rozanas, and Gerd Altmann
---
---