WednesdayWalk Enjoying The Fog That MakesMeSmile
Hello everybody,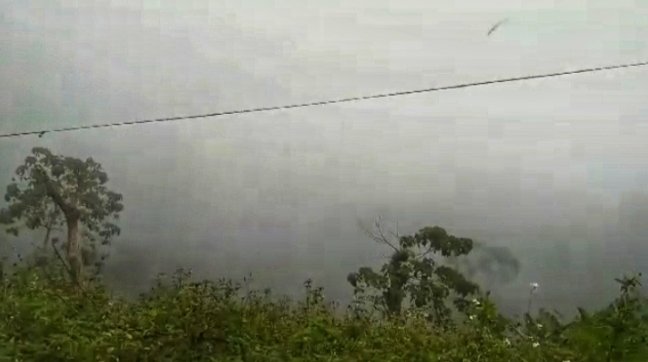 Last Sunday, me, hubby, my son our driver and grandson Kai, travelled again. First to check the venue of our up coming 50th or Golden Anniversary of our High School Batch'73 Talisay Malayan Academy in Talisay City. Although they were my classmates in 2nd year only, they still considered me as their batchmate because I transfered in another school. After checking the venue, we proceeded to our 2nd reason for travelling was to visit my father's peaceful ground in Queen City Garden. On our way there, we first passed by El Curso again because we were all hungry.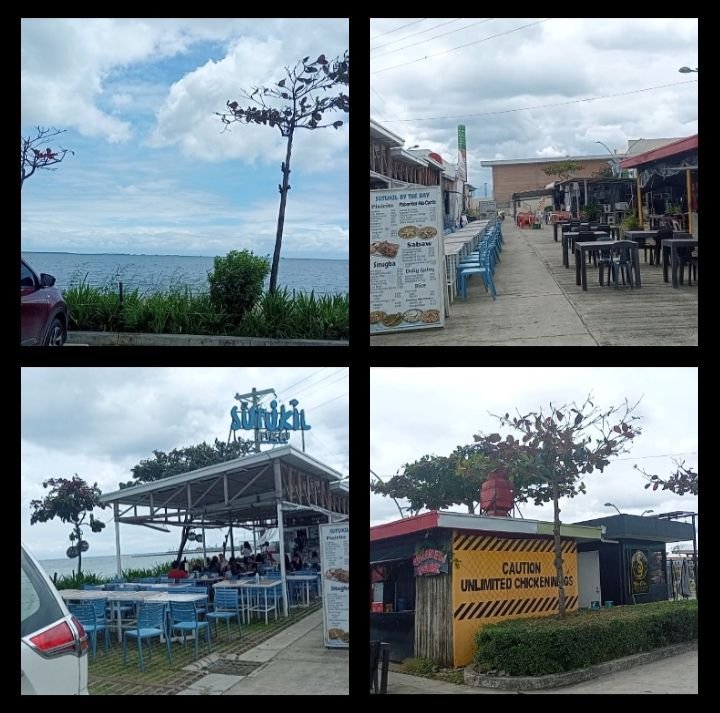 This time we just ordered take out at Chicken Wings Unlimited and ate it inside the van.
After eating we passed by the CCLEX bridge but to the other side going to the SRP Tunnel.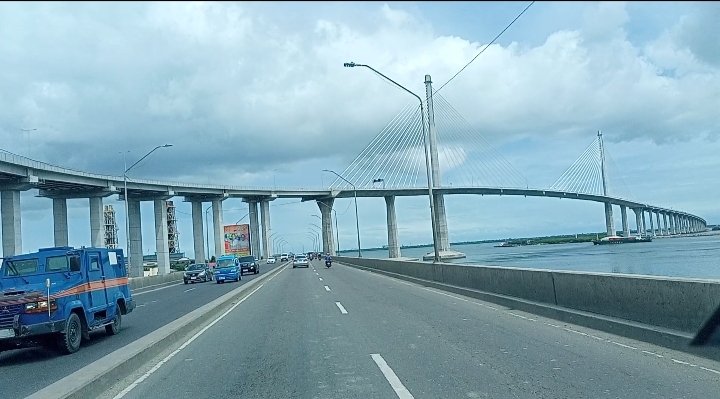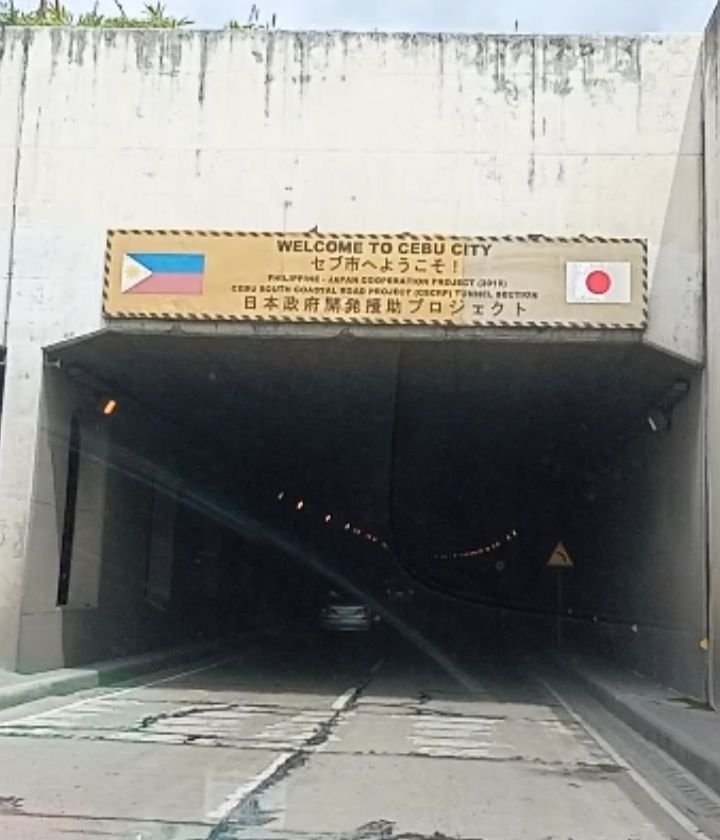 Later we arrived at Queen City Garden.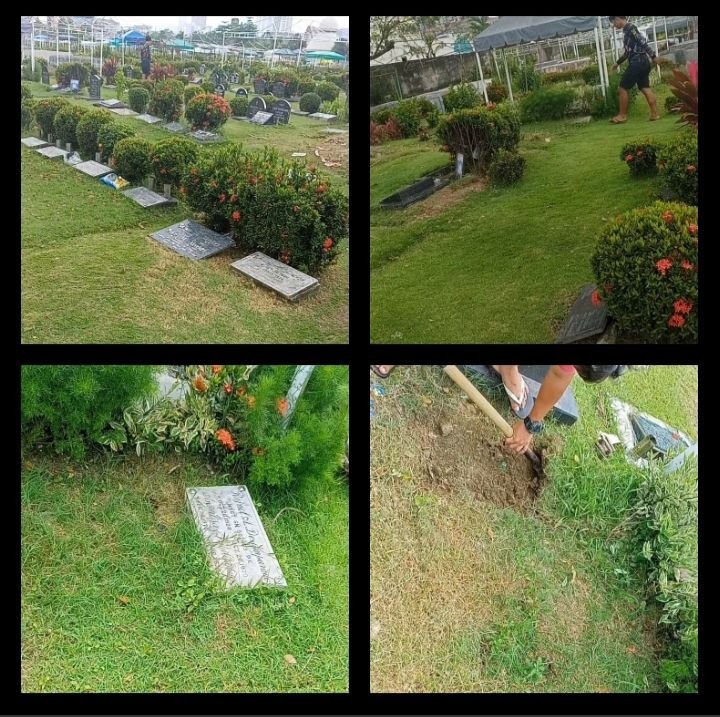 We were so dismayed because we paid the caretaker to rise the garden bed and plant bermuda grass. When we were there that's the time they worked by shovelling the old grasses. But I still paid them the full amount so that they will worked the levelling up the lot and they promised me to send the picture through messenger after they finished planting the new grass but up now still no message from the caretaker. Grrr!
It was still early to go home, my hubby asked where we were heading next. I told him I wanted to taste the "Tuslob Buwa" at the CCLEX Tropical Food Court and I want to eat avocado shake. So, we went there via Mandaue City to Lapu-lapu City passing by the first bridge so, that we can passed by the CCLEX toll gate once only.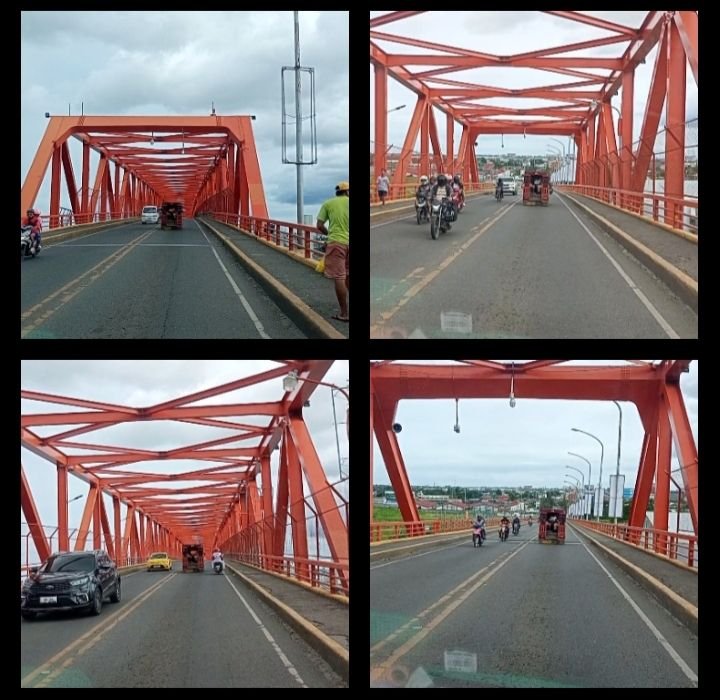 When we were there at the food court, hubby told us to asked first what were the ingredients of "Tuslob Buwa." I told him "Tuslob Buwa" is a food whose main ingredients are pork liver and brain which get sauteed with garlic, onions, shrimp paste and chilis, cooked in front of us. When hubby heard of the ingredients he was eww! did'nt like the idea of eating.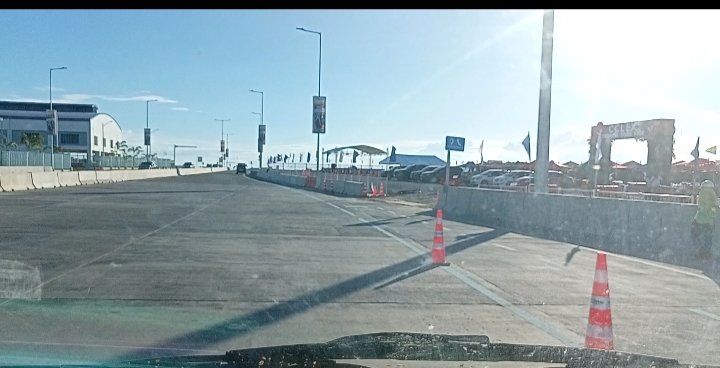 My son suggested we went to Busay and looked for avocado fruit. We proceeded to Busay. When we were travelling at TCH - Transcentral Hi-way my my my! So exciting. Thick fog all over. This was the place were many stalls fresh vegetables and fruits just at the side of the road where sold.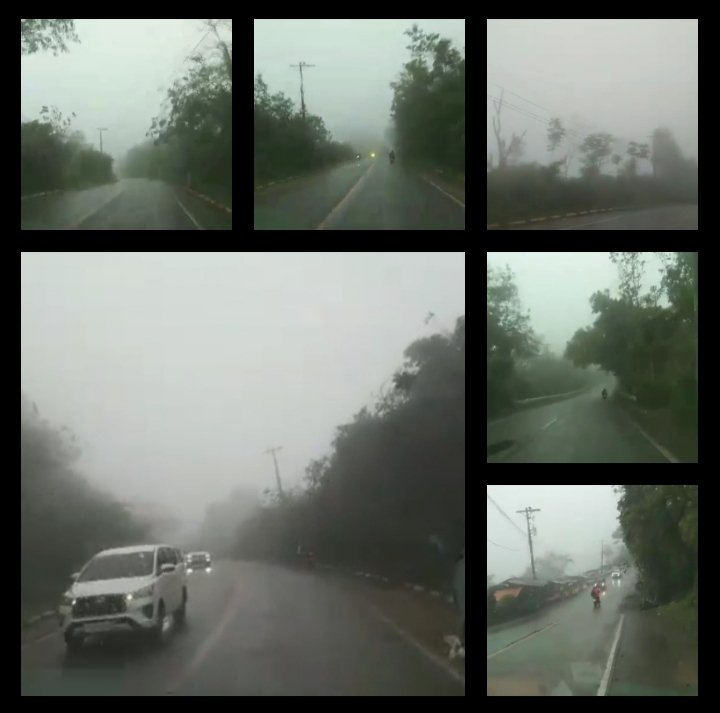 I told my son to drive just slowly to avoid accident because almost zero visibility. At long last, we found the stall that have avocado.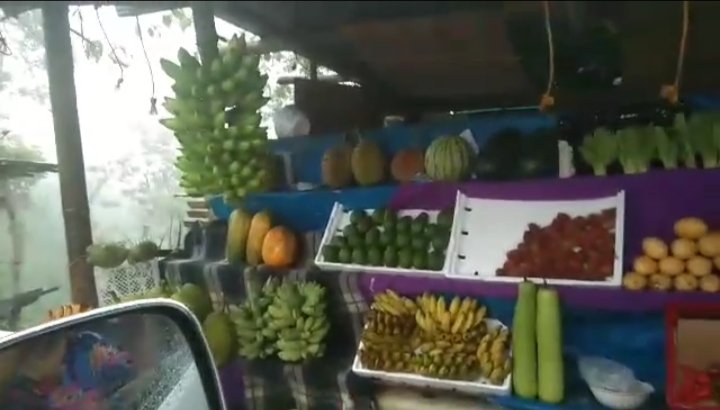 We bought all avocados available only 7 kilos left and other vegetables like ampalaya - bitter gourd, tomatoes, fresh ferns, okra - ladies fingers, banana blossoms and cooked yellow corn.
The cooked yellow corn was still hot, it soothes our stomach that time and oh my the fresh sweetness was unique, it remained in our mouth. So, yumminess!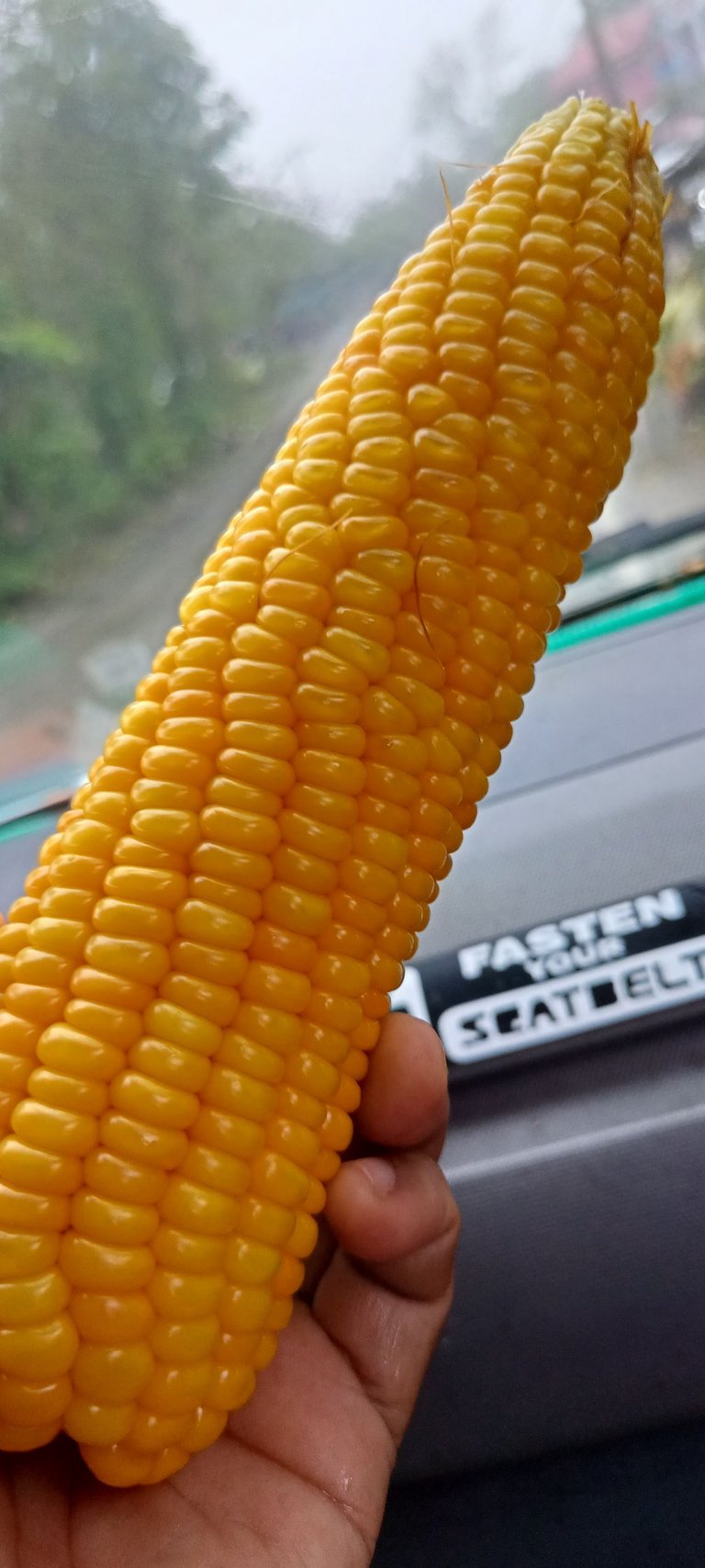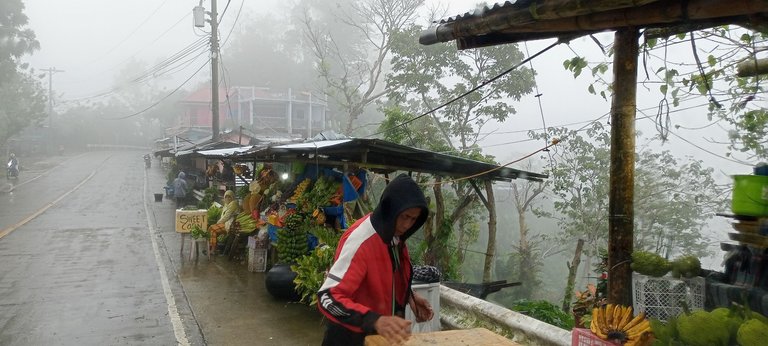 Because we bought many from her store, the owner gave us fresh banana fruit for free.
After we were satisfied with what we bought we travelled backhome, passed by Bukid Tres for our dinner and the story would be for my next post.
Ok onArrived almost 8pm, tired with our long travel but grateful, happy and enjoyed the cold fog. This makesmesmile!
Thank you again @tattoodjay with your WednesdayWalk and your collaboration with @elizacheng MadeMeSmile including @justinparke AseanHive.
Thanks for dropping by...

---
---