🥣 Aloo Dum (Spicy Potates) 🌶️🥔 Tempeh & Avocado Too 👨‍🍳 Straight From the Ital Suriname Kitchen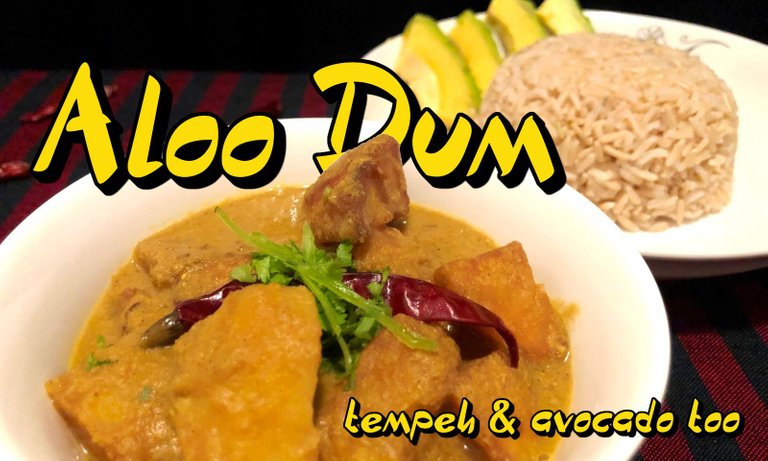 Aloo Dum is a family favorite in our house, but this classic Kashmiri dish has always felt unbalanced to me, especially when eating this starchy dish with rice, chapati, naan, or puri.

Shaking Things Up 👨‍🔬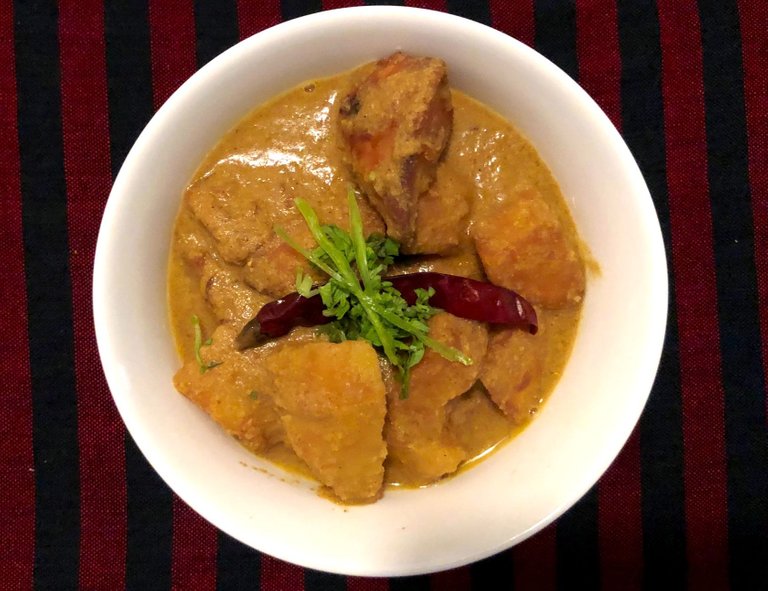 This extreme starchiness led me to add protein to this dish in the form of tempeh, and because this is a fried dish, it's nice to have a raw fresh vegetable to enjoy it with. We happen to find an avocado at an affordable price for the first time in a year, so I decided to pair it with this aloo dum.

🌶️ Aloo Dum Ingredients 🥔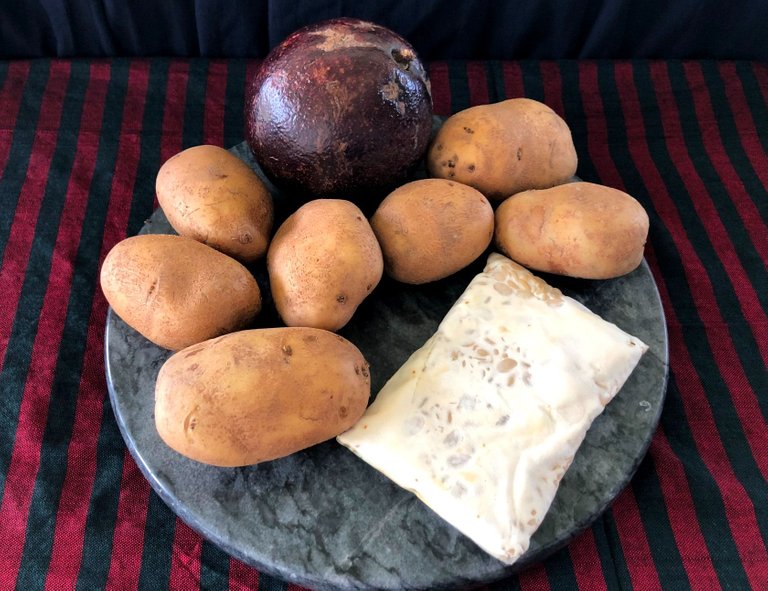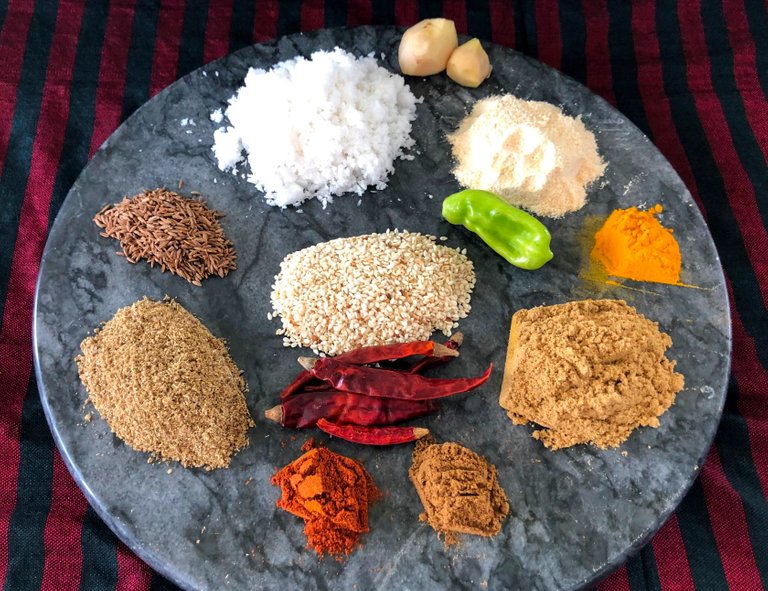 FOR FRYING
potatoes - 6 or 7 (small to medium-sized)
tempeh - 1 block (about 250g)
FOR GRAVY
fresh coconut - ½ cup

roasted sesame seeds - 2 tbsp

fresh chili - 1 piece

ginger - thumb-sized piece

coriander powder - 2 tbsp

paprika - 1 tsp

turmeric powder - 1 tsp

fennel seed powder - 2 tbsp

cumin seeds - 2 tsp

besan (gram flour) - 2 tbsp

dried chilies - 6 pieces

salt - 1½ to 2 tsp

garam masala - 1 tsp
FOR GARNISH/SERVING
fresh avocado
chopped fresh coriander
sliced fresh chilies

LET"S GET COOKIN' 🔥
STEP 1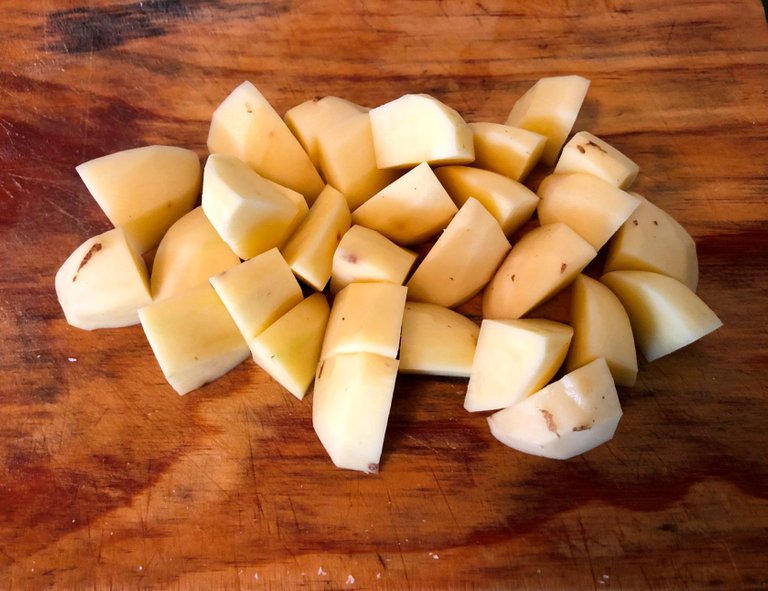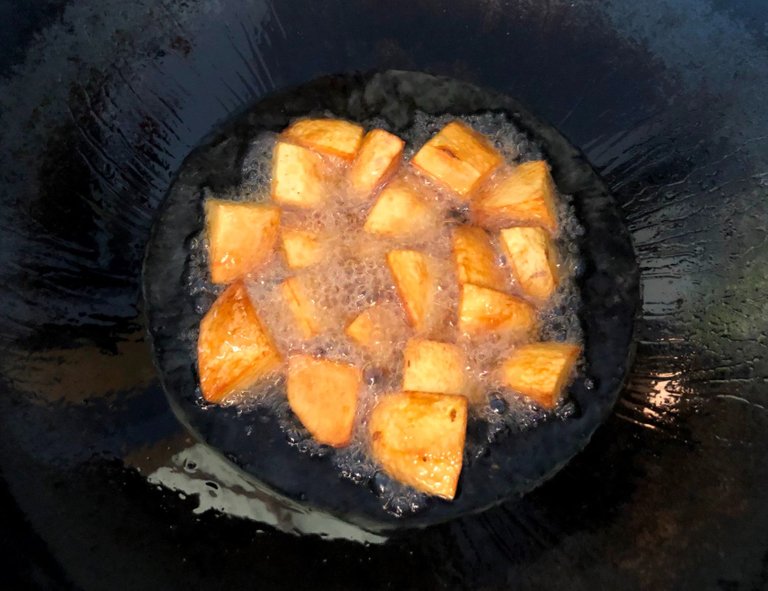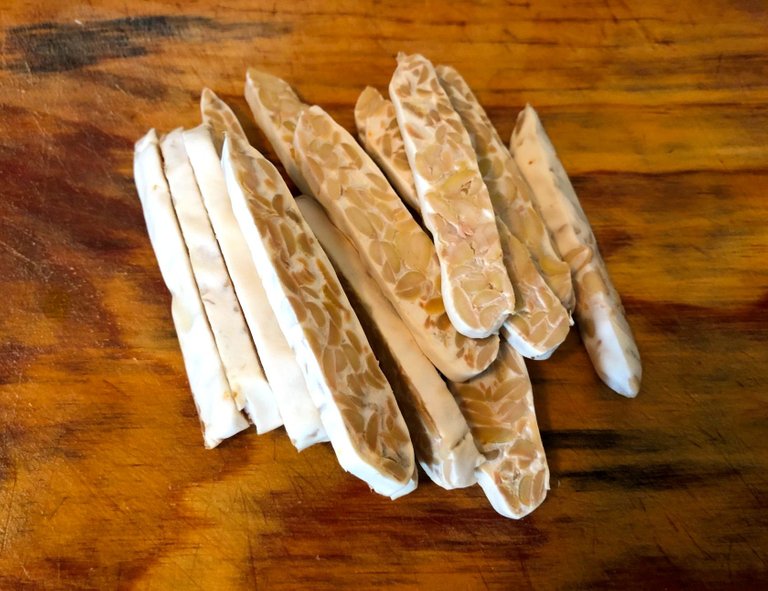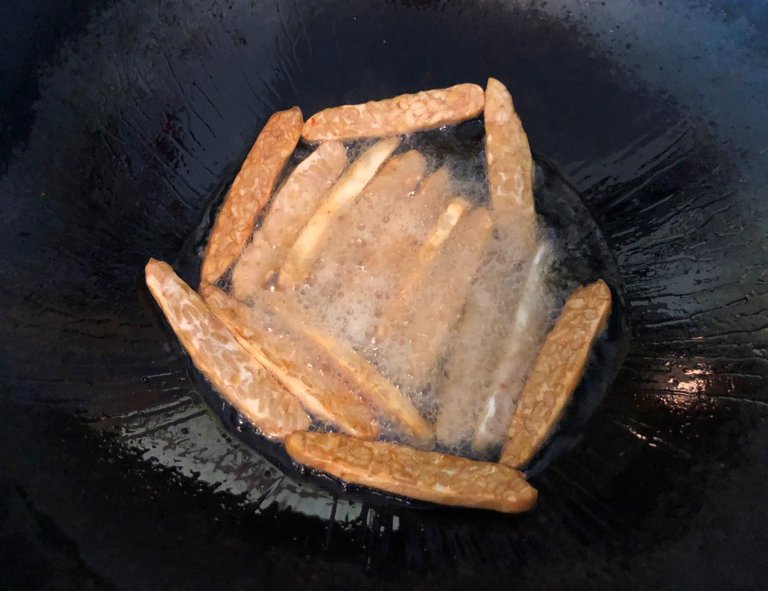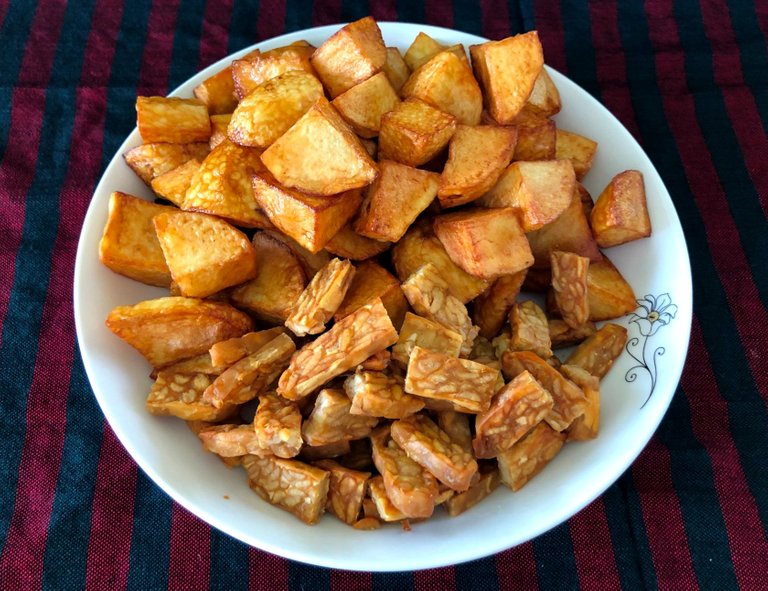 Peel the potatoes and cut them into large pieces, then begin deep-frying in small batches until browned. Slice the tempeh and deep-fry until until browned. Reserve the tempeh and potatoes for later use.
STEP 2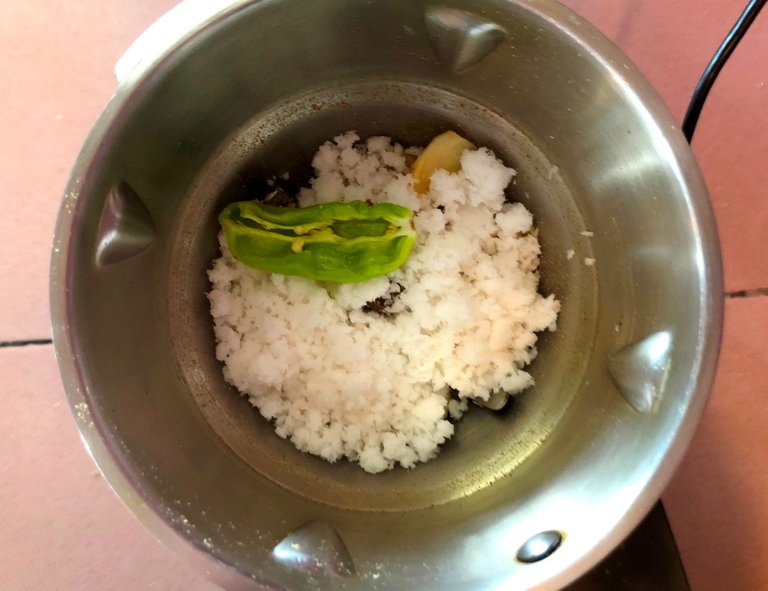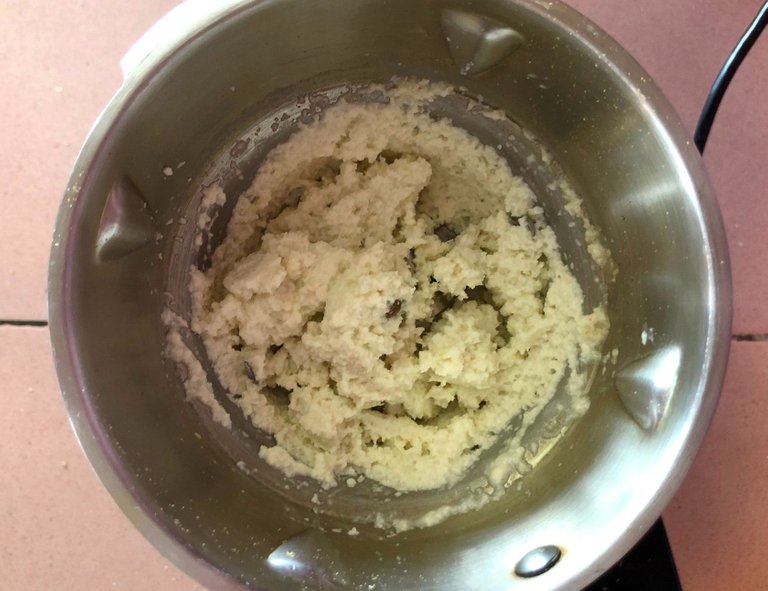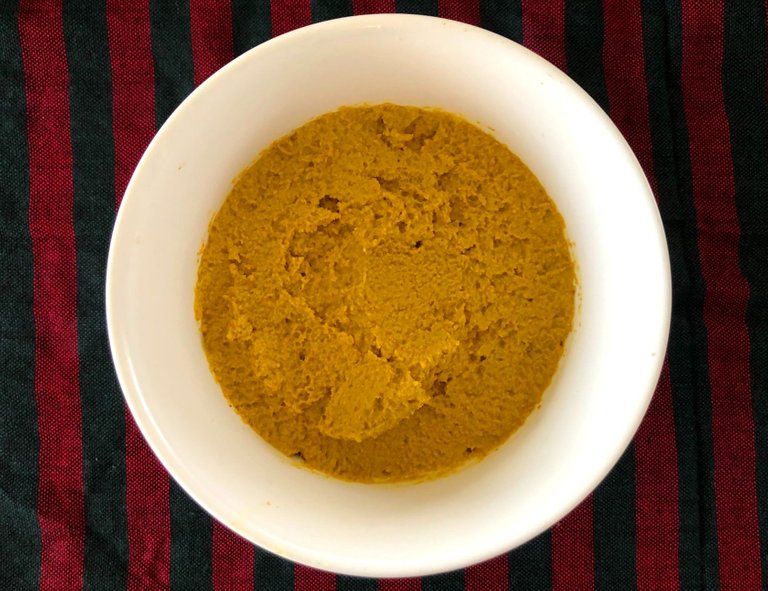 Grind the coconut, sesame seeds, half of the fresh chili, and ginger into a fine paste, then transfer to a small bowl. Now add the coriander powder, paprika, turmeric powder, fennel seed powder, and salt, and mix with a spoon, set aside.
STEP 3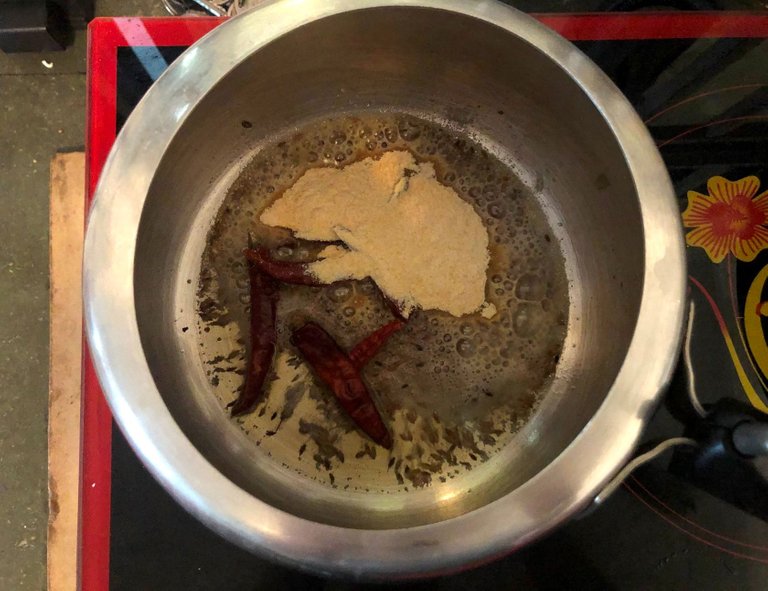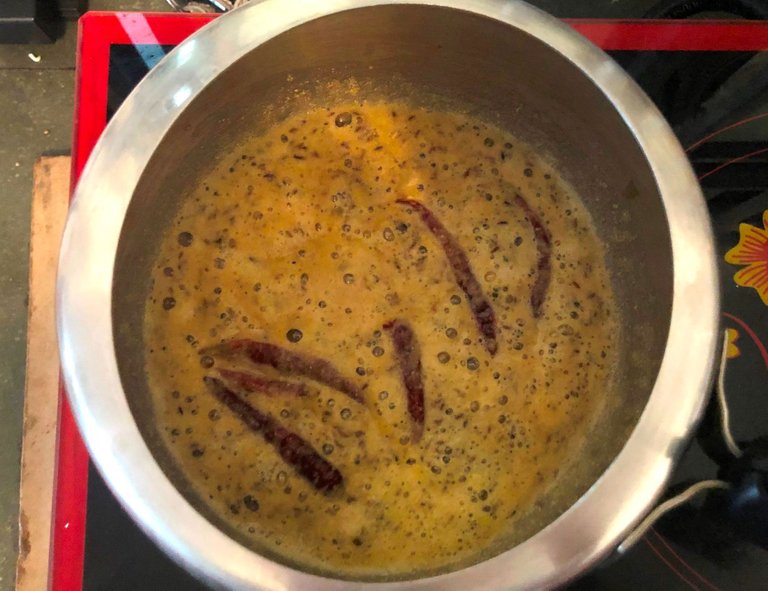 Heat a few tablespoons of oil in a pan, and then begin frying the cumin seeds (with a pinch of hing if you like), dried chilies, and besan.
STEP 4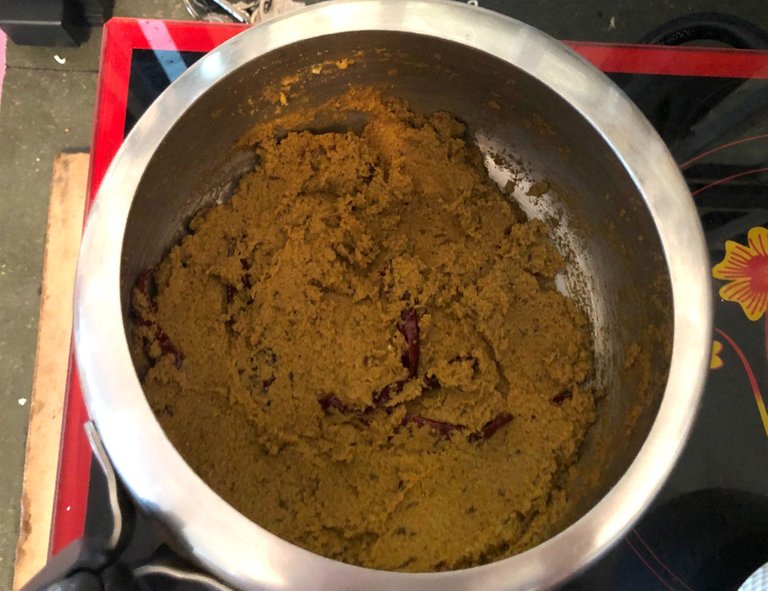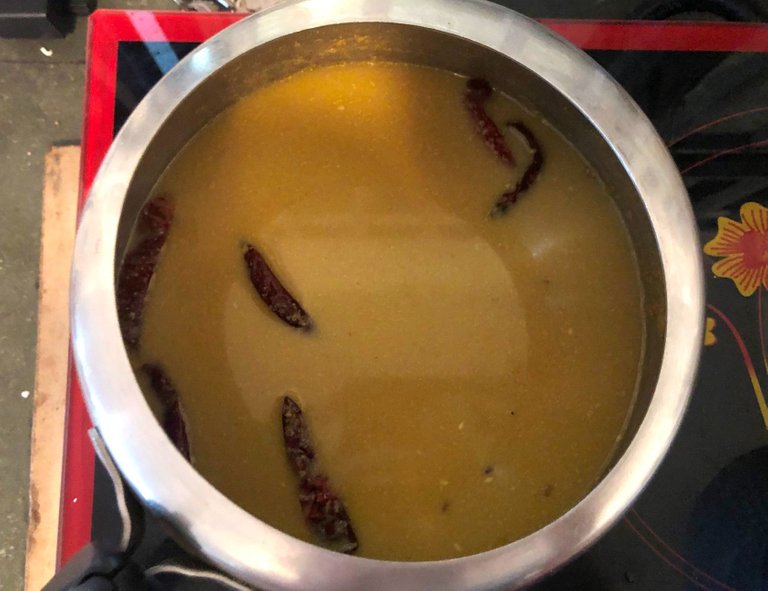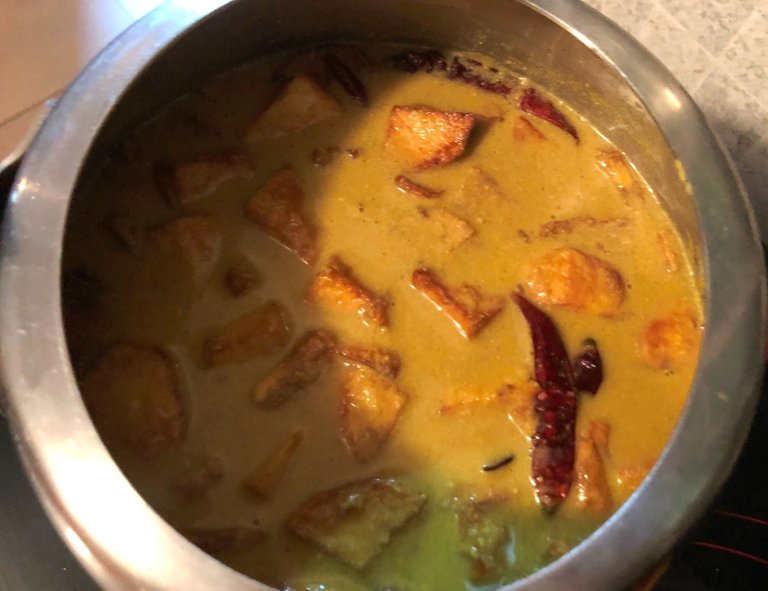 Add the spice paste, reduce heat and saute about 2 minutes while stirring frequently. When the spice paste is fragrant, add 2 to 3 cups of water, then increase heat a bit and bring to a simmer.
     Add the potatoes and tempeh and simmer for 6 to 8 minutes, or until sauce begins to thicken a bit. Add more or water to your liking as it's cooking, then turn off the heat, add garam masala, and stir a bit.

TIME TO EAT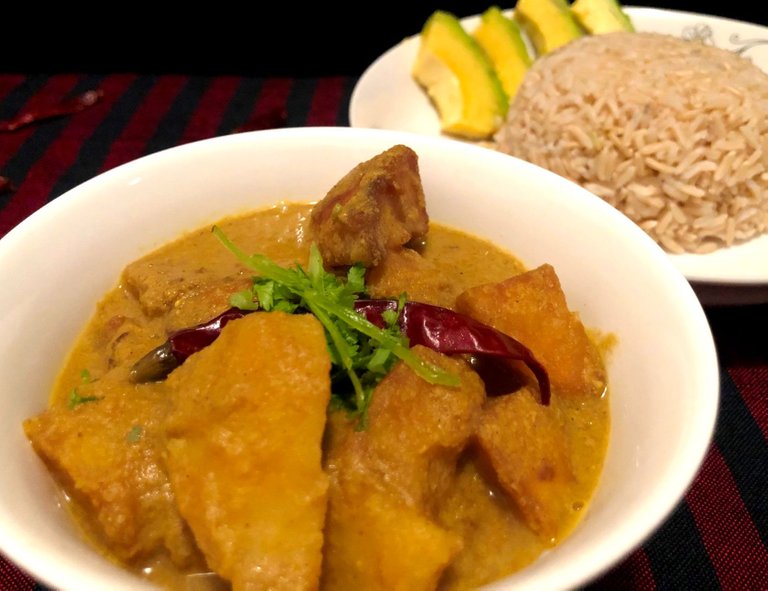 The avocado is totally unnecessary, but I like to slice it and serve it with this dish. A little bit of rice, avocado, and spicy potato in one bit is the choicest way to enjoy this dish.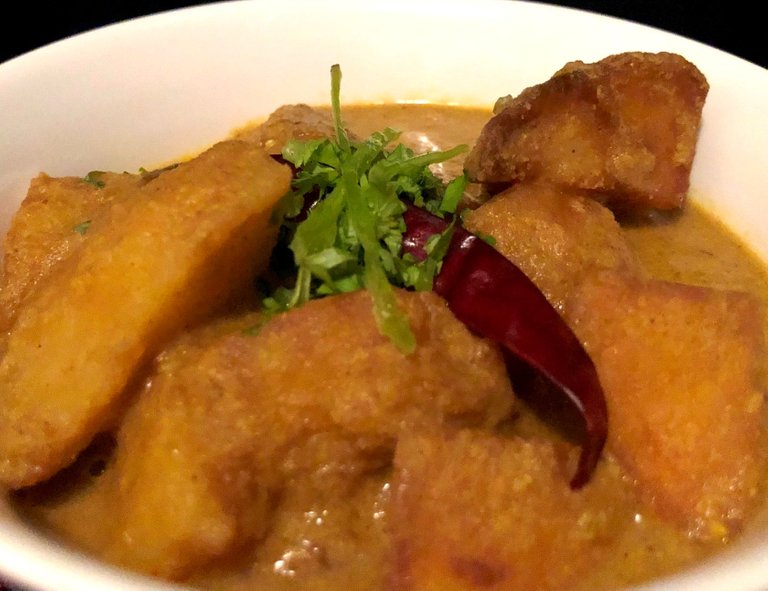 I also enjoy serving aloo dum with some fresh coriander and slice green chilies, but your garnish is up to you. This dish is also very nice with raw sliced red onions, if you have to have some laying around.
     If you have aloo dum eating partners willing to get a little silly and spicy, I highly recommend sharing it with them.

     Don't forget to check out Hive's newest and most fun cooking challenge. This week's featured ingredients are cabbage, corn, asparagus, watermelon, almonds, lemons, and limes.

🙏 THANKS FOR READING 🙏
If you enjoyed this post, please upvote and reblog.
CLICK HERE TO JOIN HIVE AND START EARNING CRYPTO LIKE US

---
Posted on NaturalMedicine.io
---
---