Suriname Air Freight Surprise ✈️ Want To See Our Goodies? 📦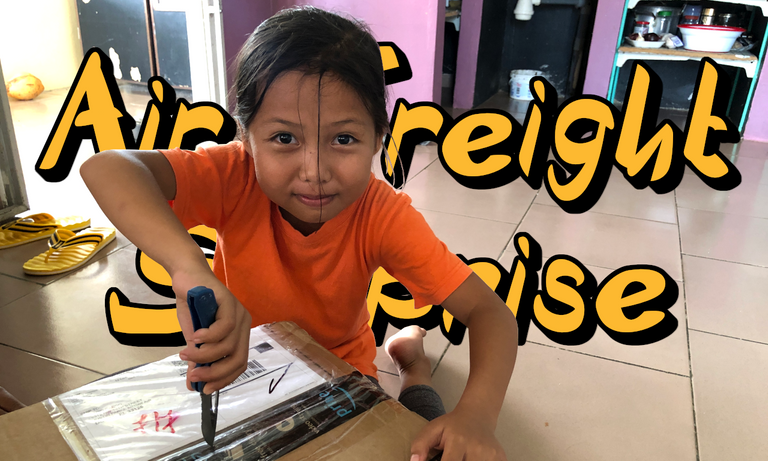 Breaking news from Suriname!! We just received an air freight package from Miami. It was full of various things I ordered online and shipped to my Mom's house in the USA.
---
Much-Needed & Long-Awaited
     It's taken a few years, but we finally learned how Surinamers get stuff. With hyperinflation and no economy of scale, air freight from Amsterdam and Miami are the way to get goods semi-affordably, or at least cheaper than locally purchased items.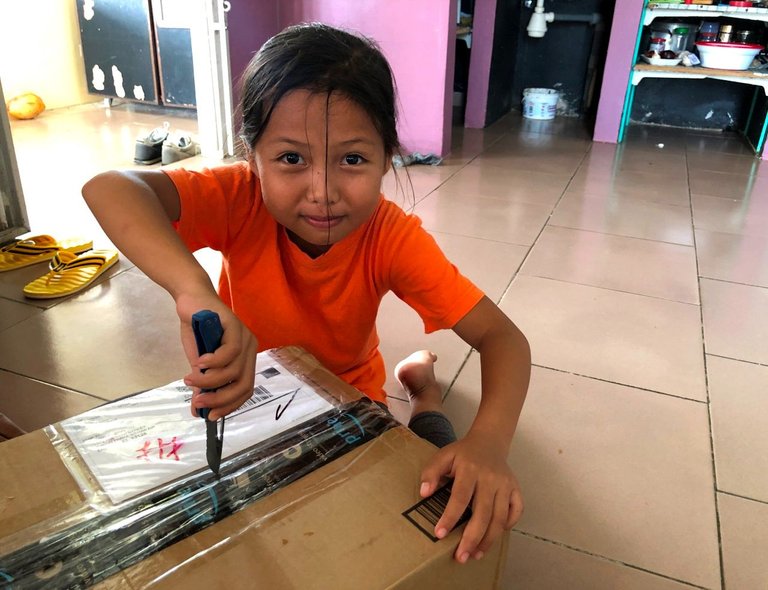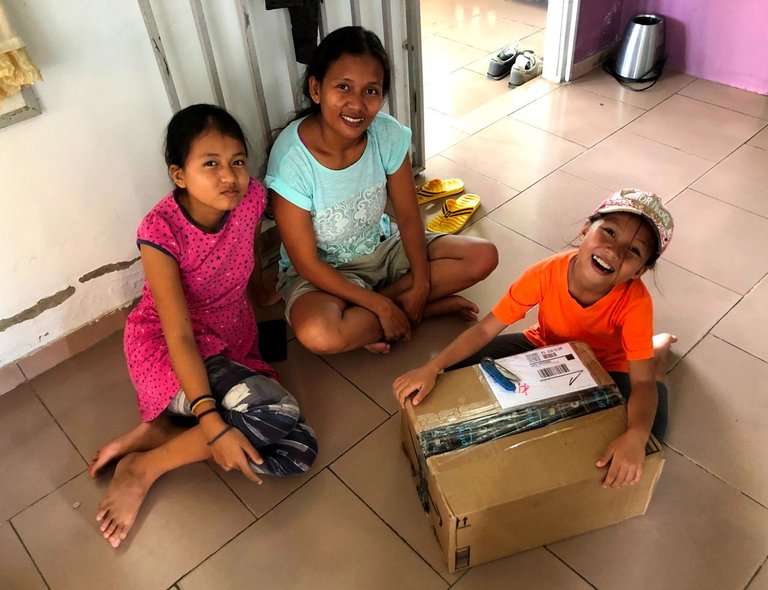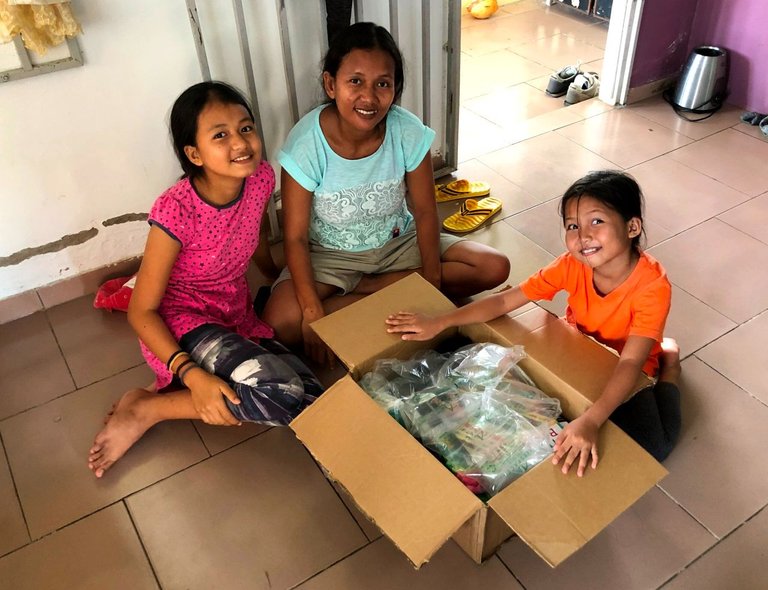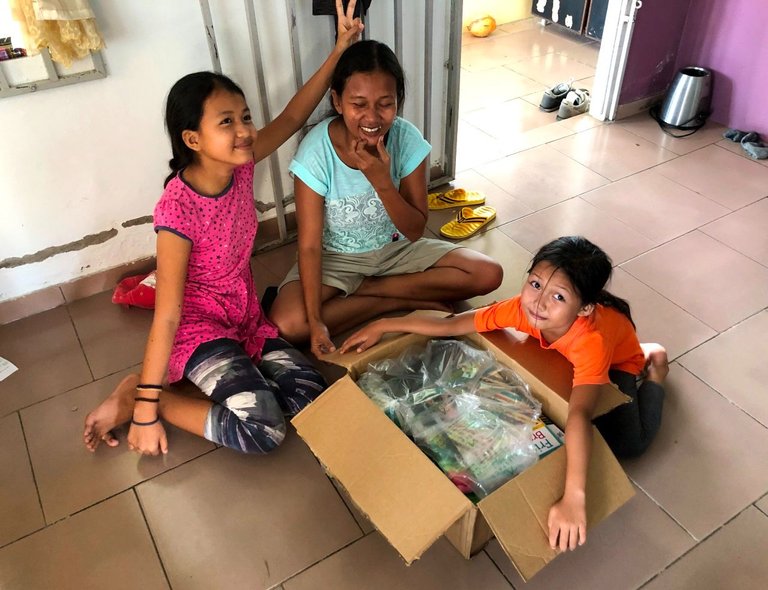 Now even common foods like tomatoes have become unaffordable in Suriname, and it's actually quite rare to even see them, as well as any fresh vegetables.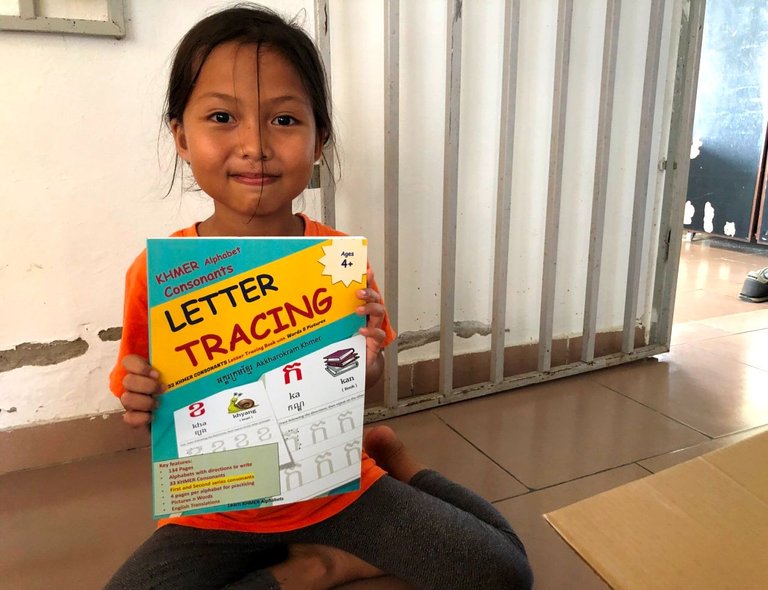 UPS, DHL, and FedEx have all proven unaffordable ways to access goods from abroad, but now having discovered the slightly more affordable freight options, we can purchase goods online and consolidate them at a warehouse in Miami, where they are sent on a cargo plane to Suriname.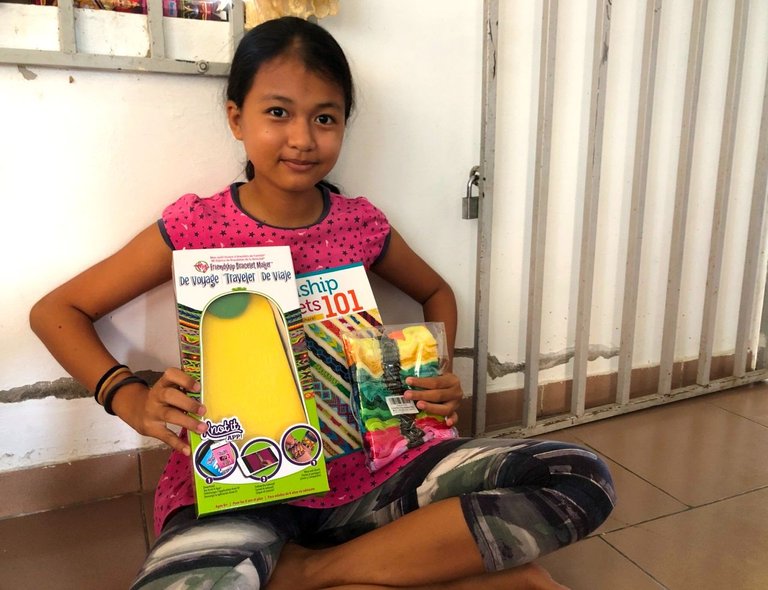 A 30 minute bicycle ride from our apartment here in Suriname and I can pick up the goods from a holding facility owned by the company. We left Cambodia when Monkey-B was barely 5 years old, and Khmer literacy is becoming increasingly difficult, so I got her a Khmer letter tracing book to educationally freshen things up.
     Srey-Yuu received a friendship bracelet kit and instructional book, a surprise my Mom snuck in the box for Srey-Yuu's upcoming 12th birthday. She's already taken to it quickly and produced a few bracelets, and she'll likely be posting about them soon.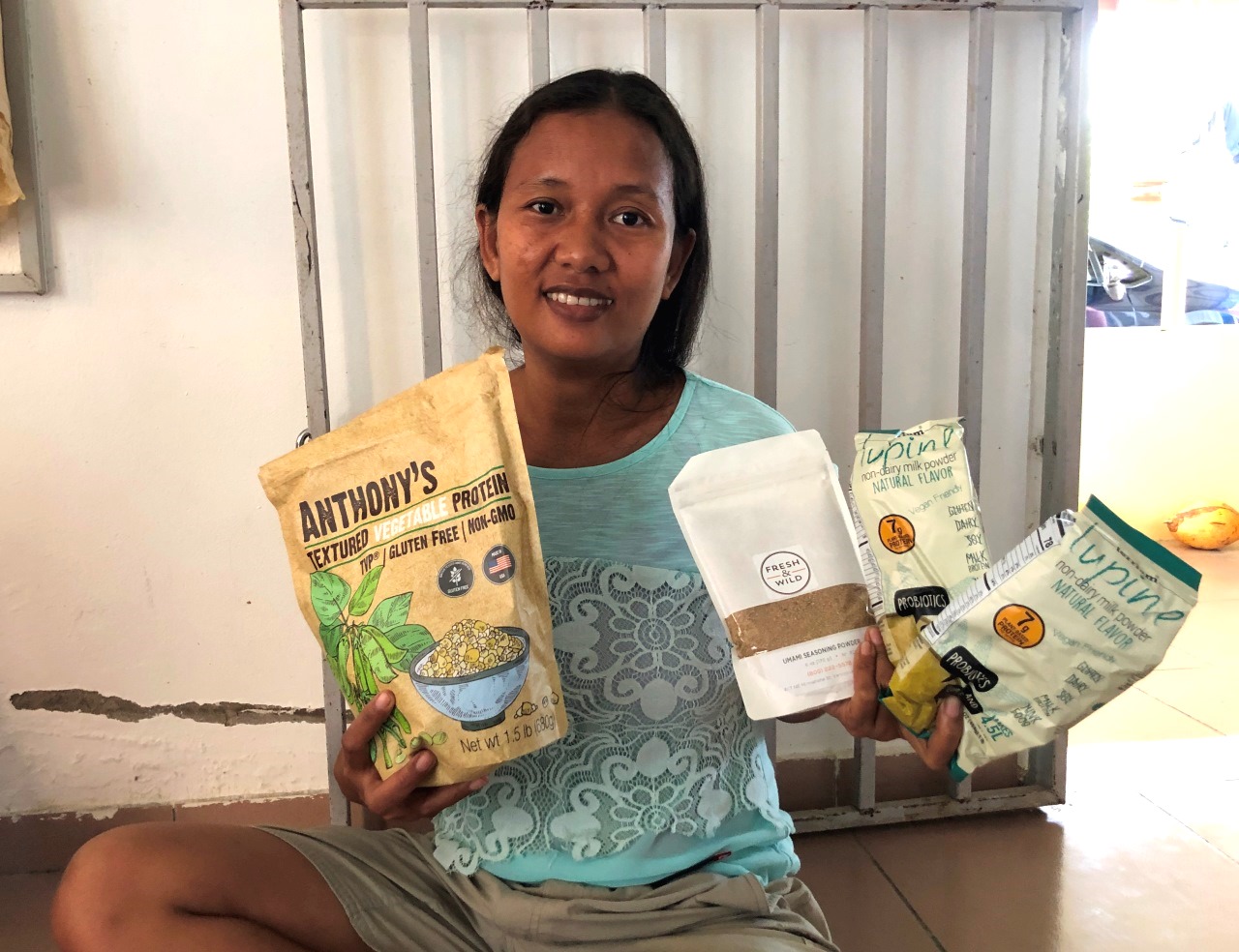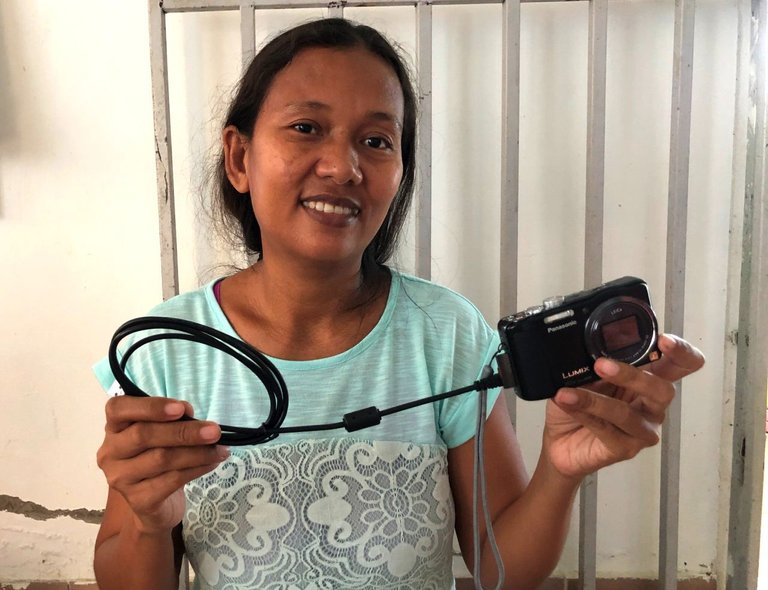 As we are chefs, I got @sreypov and I some TVP, umami powder (for culinary experiments), and plant-based milk powder. The cost of soymilk has gone too high, so we more or less stopped consuming it a year ago. Also, I managed to score a USB wire to charge a freebie camera I've had for several years.
     We managed to charge the battery that was in the camera, and our expert insect photographer can learn some photography skillsets. She's now going to learn ISO, aperture, and shutter speed settings, because these skills will be needed to take advantage of this camera's features.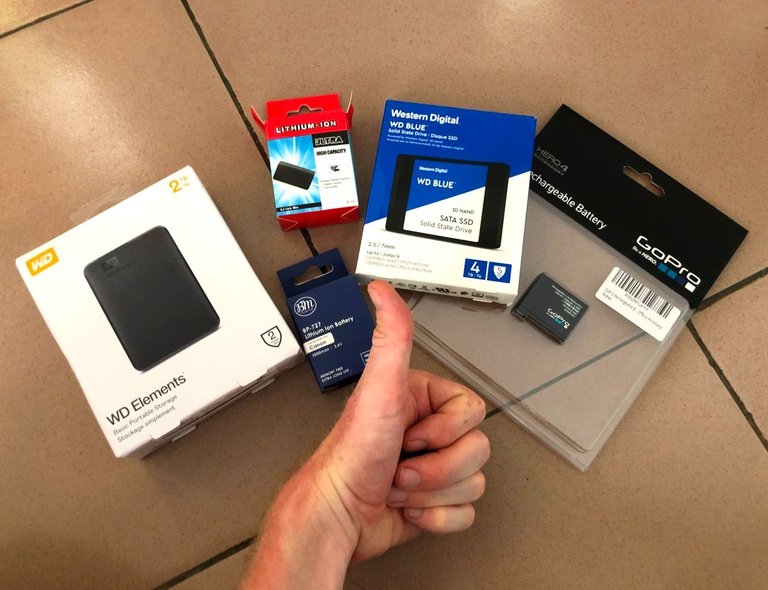 I had a bit of a battery issue for nearly all of my devices, so that problem was solved. Three months ago I froze an HDD containing all my photos and music, but somehow managed to get the thing spinning again, so I removed it from my computer and put it in storage to await data recovery.
     Luckily I was able to reinstall the HDD momentarily and transfer the data to an external hard drive before it crashed again. I upgraded to a 4TB SSD, so I installed the new drive, and then copied 2 TB of files back to the new memory drive. Bing bang boom, good as new!!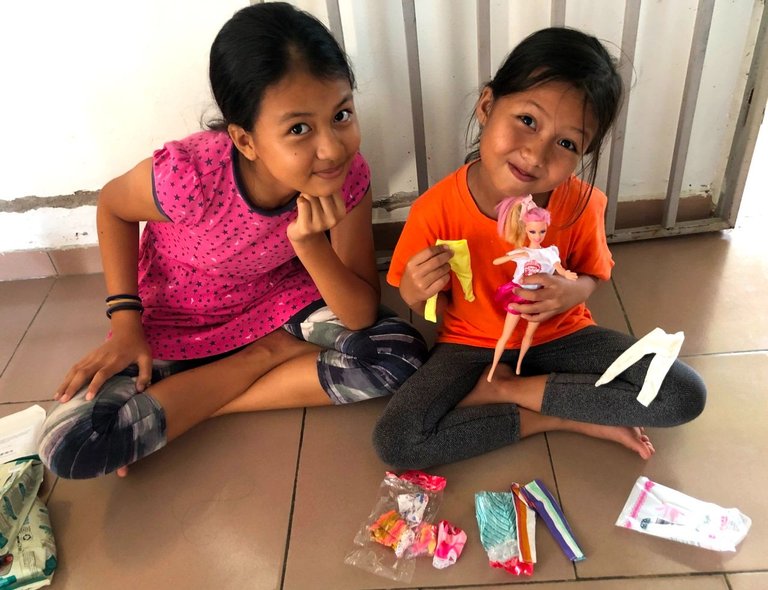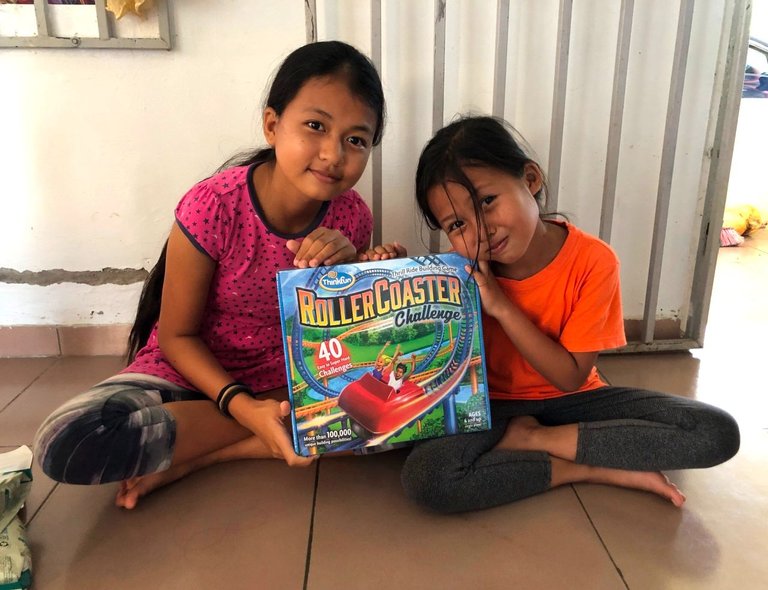 The girls got some doll clothes (another surprise from my Mom) and I purchased them a STEM toy, the RollerCoaster Challenge box you see them holding. Surely Srey-Yuu will be posting about this new edu-toy in the Toys on Hive Community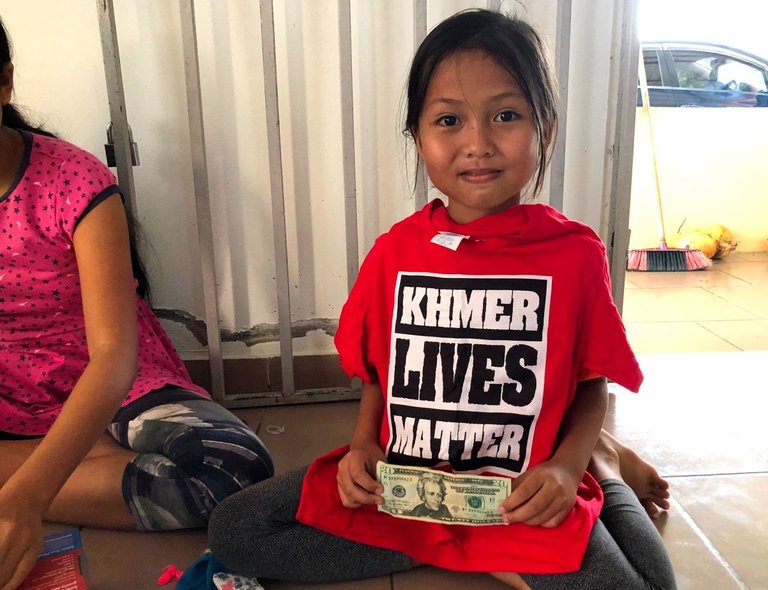 I couldn't resist buying some humorous t-shirts for the whole family. Monkey-B got the "Khmer Lives Matter" with a hidden twenty dollar bill inside, and she could care less about cash at seven years old.
     Srey-Yuu got the "Khmer Girls Are Sweet Like An Apsara" shirt, also with a hidden twenty dollar bill. Luckily I found the shirt in black, because that seems to the only color she now likes for clothing. I guess all articles match when everything is one color.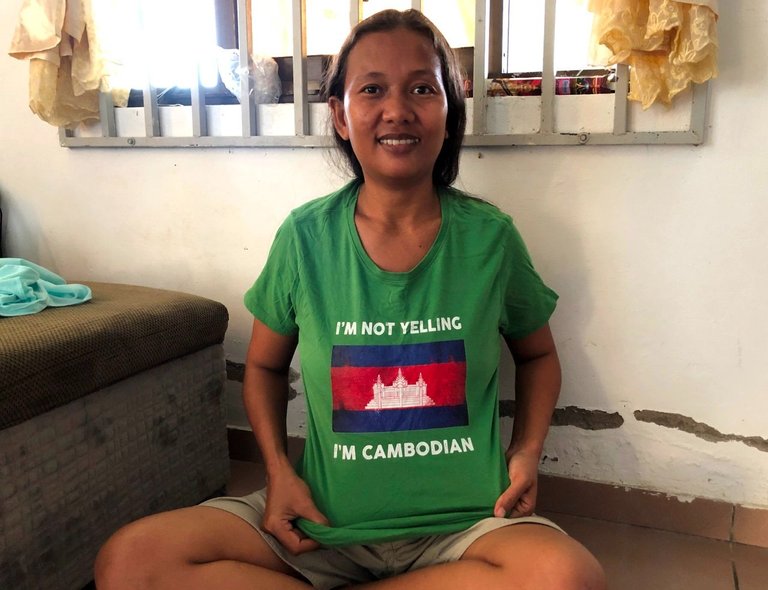 Okay, arrest me woke police, but I had to buy this shirt for @sreypov, it was simply too appropriate. As a fluent Khmer speaker, sometimes I am even surprised at the sounds I've made when hearing myself in digital recordings.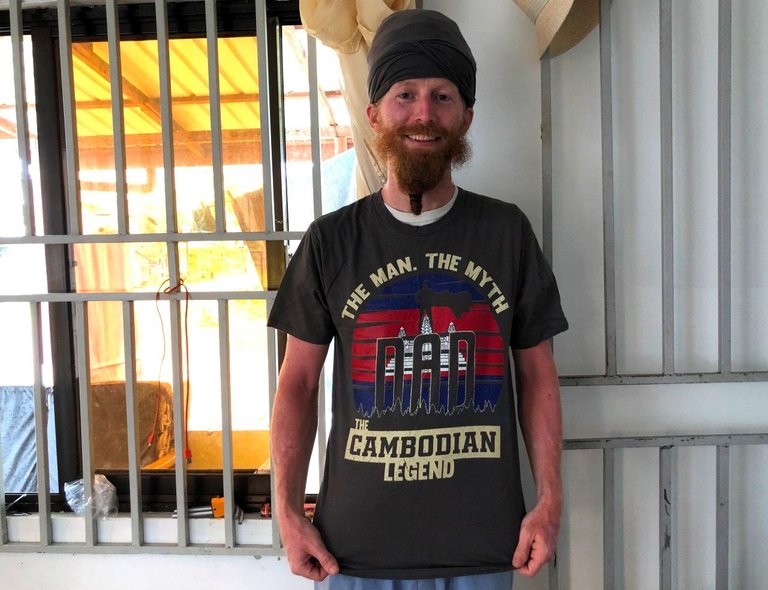 Last but not least is the shirt I got for myself, a little something to feed the ego and remind the family who to respect. I am Dad, the Cambodian Legend. Thanks for reading folks, just wanted to share these upful vibes and much-needed morale booster that came in the form of air freight.
CLICK HERE TO JOIN HIVE AND START EARNING CRYPTO LIKE US

---
Posted via proofofbrain.io
---
---