Splinterlands Rare Card Giveaway #127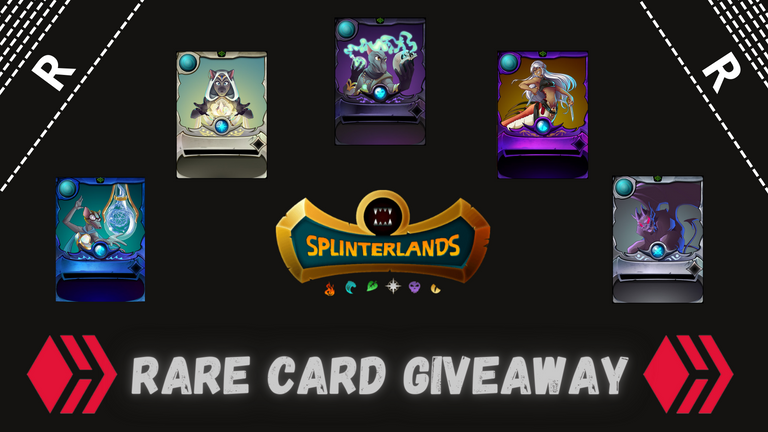 Hello Hive community, welcome to my splinterlands giveaway where I will be raffling off a rare card for the winner.
The cards available for the giveaway are Venari Wavesmith, Naga Assasin, Venari Crystalsmith, Venari Bonesmith and Gargoya Devil.
To participate you just need to leave a comment on this post choosing which of the 5 cards you want to receive if you are the winner of the giveaway. If you don't choose any of the cards then I will randomly send you one of them if you are the winner.
Giveaway duration is 24 hours and the result will be released in the next giveaway.

Upvotes and Following are not required to participate, but your support is appreciated.

I will use the Random Picker to determine the Winner.
The giveaway rules are very simple and I hope everyone has fun, I wish all the participants good luck!
Splinterlands is a blockchain-based collectible card game. Collect digital assets, battle thousands of other players, and win crypto and other rewards!
If you still don't know the game and want to start your adventure in it then I'll leave my reference link for you to access the site: Splinterlands
The link is optional only, you can also access the site by searching for Splinterlands in your browser.

Previous Giveaway Winner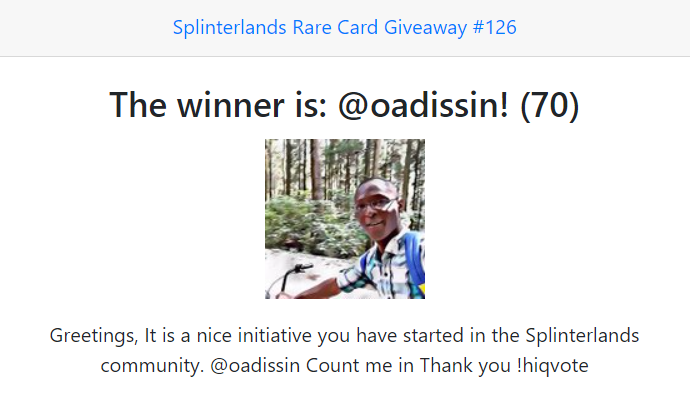 Reward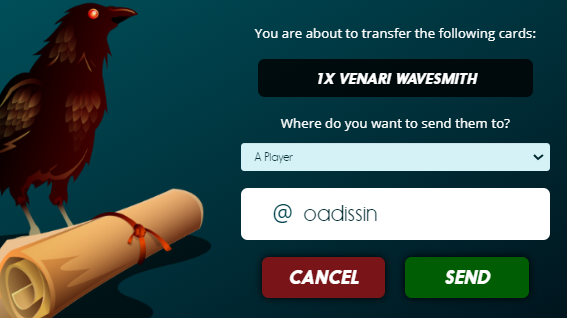 @alexis666 @daethical @txrose @poplar-22 @reiell1 @shawnnft @osomar357 @logen9f @yeckingo1 @monsterbuster @olaf.gui @jfang003 @lorddiablo @ianballantine @the-ascendant @gregory-f @alexis666
---
---