AttaPoll: Get Paid to Take Surveys. My Review (2023)
Can you get rich by taking surveys on your phone?
In this review, I will share my personal experience with AttaPoll, an app that I have been using since December. Is it legit? Can you earn, and if yes, how much?
If you are interested in a quick and easy side hustle that can pay you for your time, you will be interested in the below!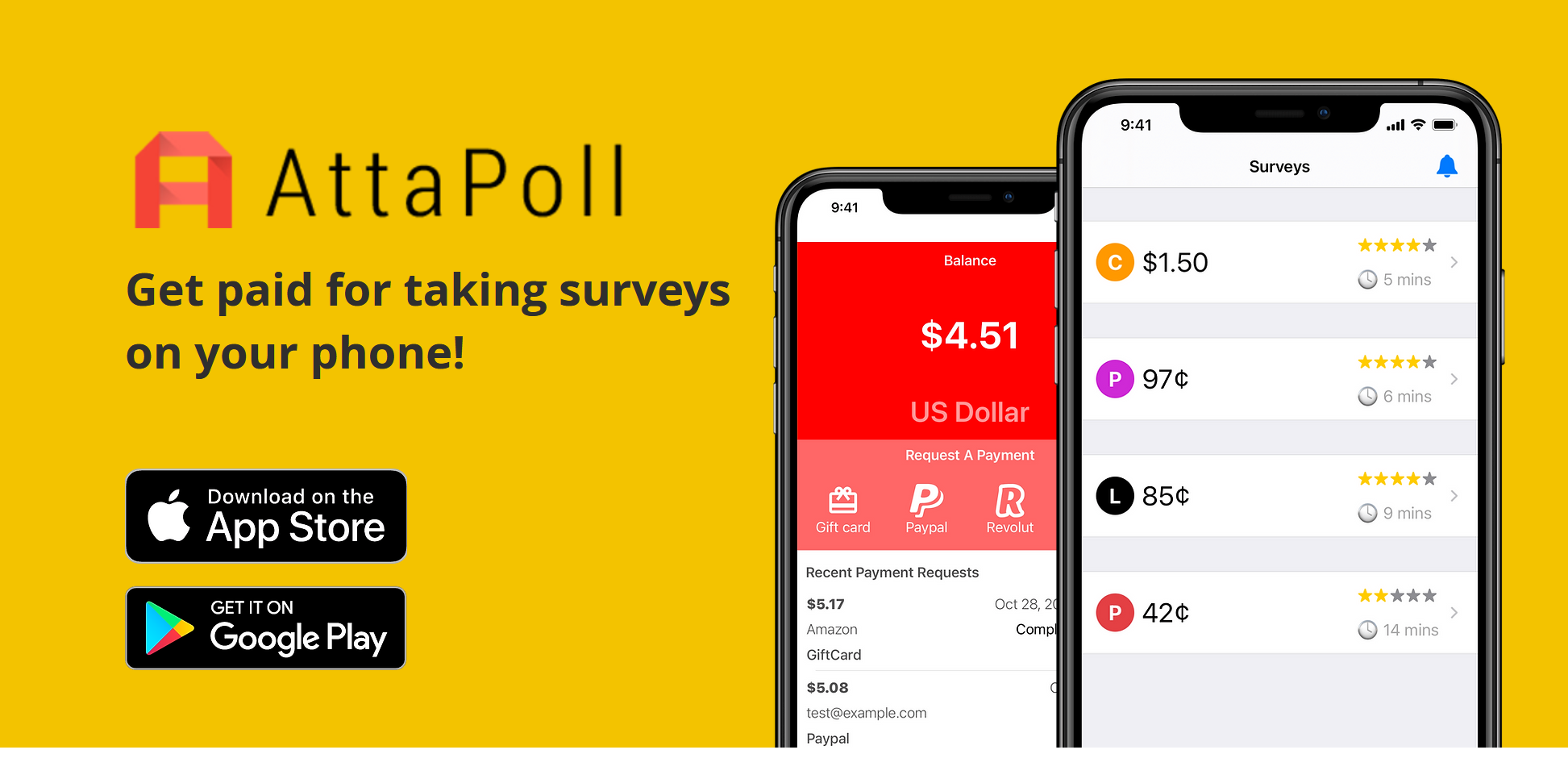 What is AttaPoll?
AttaPoll is an app available both in iOS and in Android, that pays the users for taking surveys. The users can fill in the information they want (including age, place of residence, family status etc) and they will be served with surveys. The amount earned by each survey differs, usually depending on the time it requires to be answered.
At the moment the users have the option to be paid via paypal, revolut or to donate their earnings.
If you are ready to download the app, you can use my referral link: https://attapoll.app/join/pevkc
Read on to see more details about my earnings.
Is it legit?
Yes, it has not caused any issues on my phone and I have been paid numerous times (see below)
My only issue is that perhaps my personal info does not apply to the user the researchers are looking for, so I dont get so many surveys.
How much have I earned?
I have been using the app since December 2022 and I have earned 22.67 Euros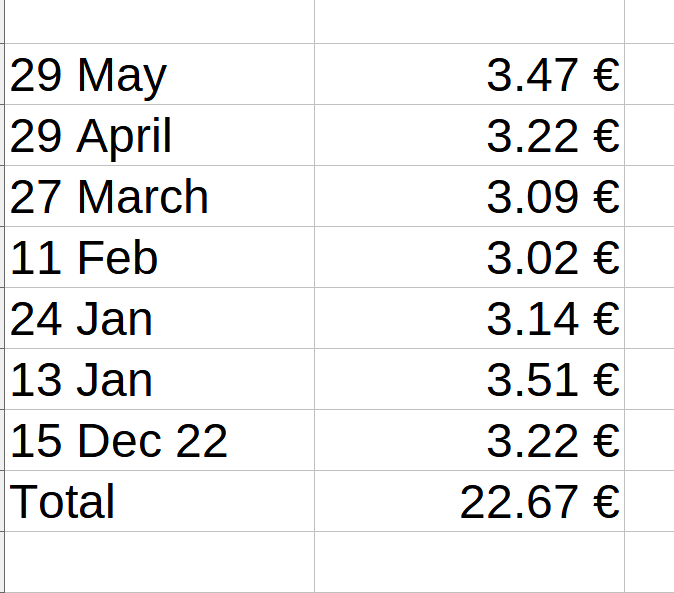 I mostly get surveys in Greek, so I guess that there could be more options in English or for users who come from other countries.
Proof of payment
This is how the dashboard looked before I transferred the 3.47 to my paypal account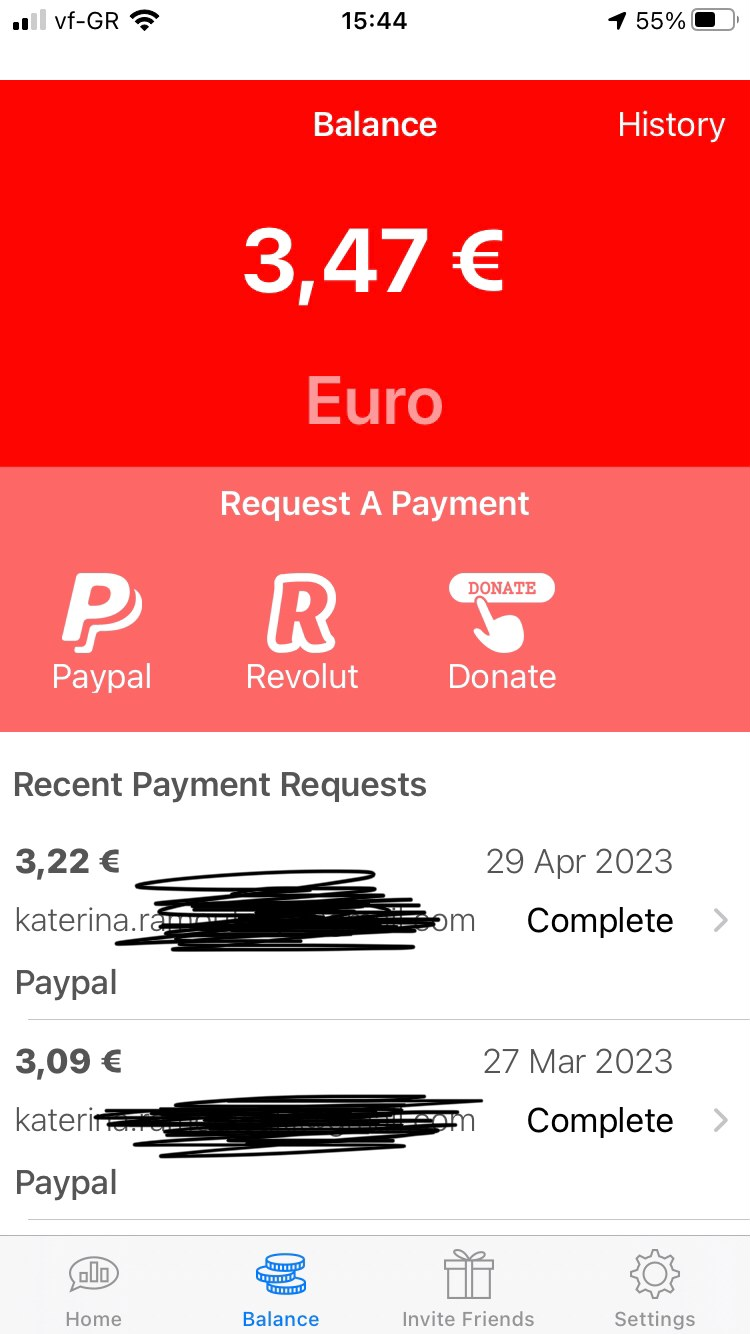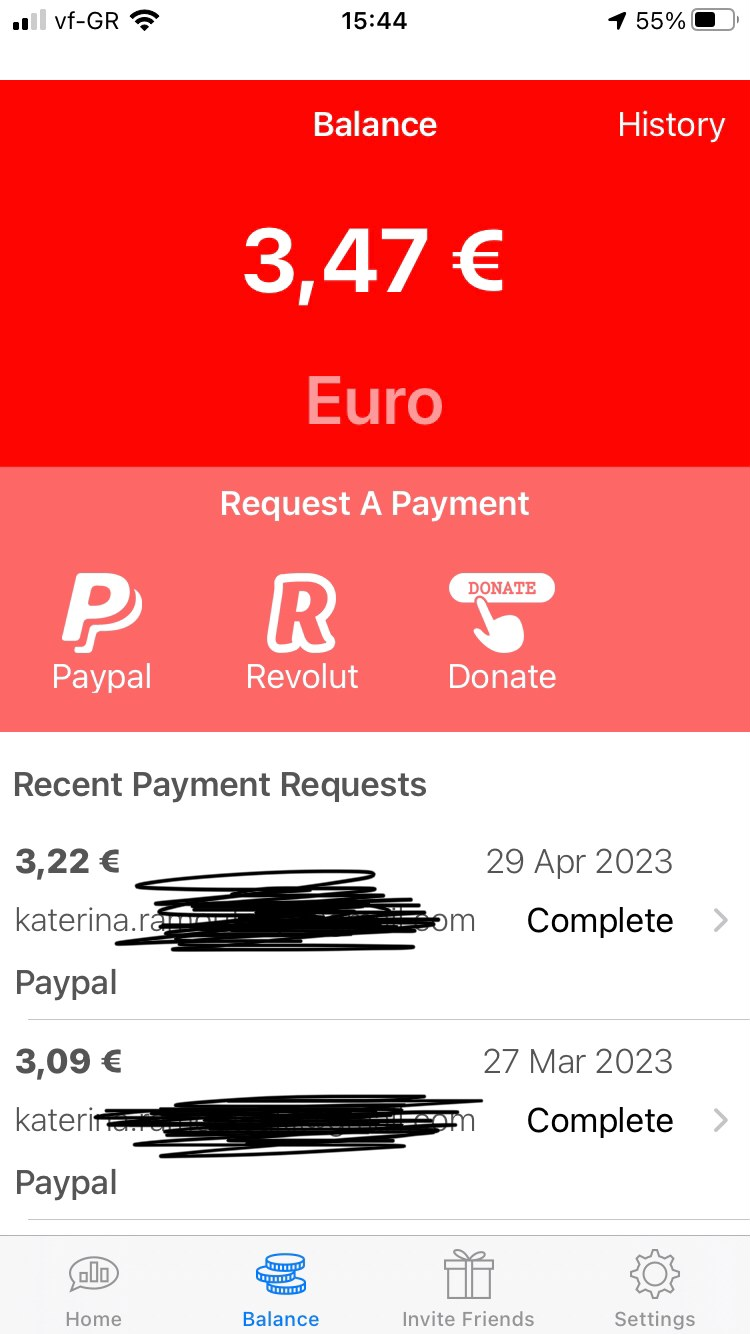 What are the options?
Home: You will see if surveys are available
Balance: Check the balance of your account
Invite Friends: You will see your referral link here
Settings: choose the frequency, maximum length of surveys, notifications etc
Payments
Paypal: You will need to accumulate more than 3,00 Euros to request a payment
Revolut: You can be withdraw if your amount is more than 2.50 Euros.
Donation: You can donate to the Red Cross or Unicef if your amount is more than 2.50 Euros
Conclusion
Can you get rich? Probably not, but I am sure that users from other countries will be getting more surveys so they certainly can earn more.
Do I recommend it? Well it depends. It does not take much of my time, I prefer to spend sometime taking surveys as a break than check out the news! An extra 3 euros a month is not much, but it is also a little something in exchange for a few minutes of my time.
Do you use any survey or other apps that pay you for your time? Let me know!
I have tried to test some other apps, but most of them were only for the USA.
I plan to test some more in the future and will let you know my findings.
p.s. I have included below a Revolut referral link that can be very useful for transferring quickly and securely amounts from your bank. There is also a learn & earn program that can earn you up to 10$ for simply answering a few quizzes.
For downloading AttaPoll, you may use my referral link or find it on their official website! https://attapoll.app/join/pevkc
Thank you for visiting and for your feedback!
Posted Using LeoFinance Alpha
---
---