Exclusive HiveFest Giveaway! Win some extra #leo easily, while having fun!
It's been a while since my last giveaway.
I was not thinking of having one, but a few days ago I saw this post by @nathanmars where he mentioned me and my giveaways in one of his comments...
I have been thinking this over and I finally decided it!
I will host a new giveaway - exclusively for the first day of the HiveFest!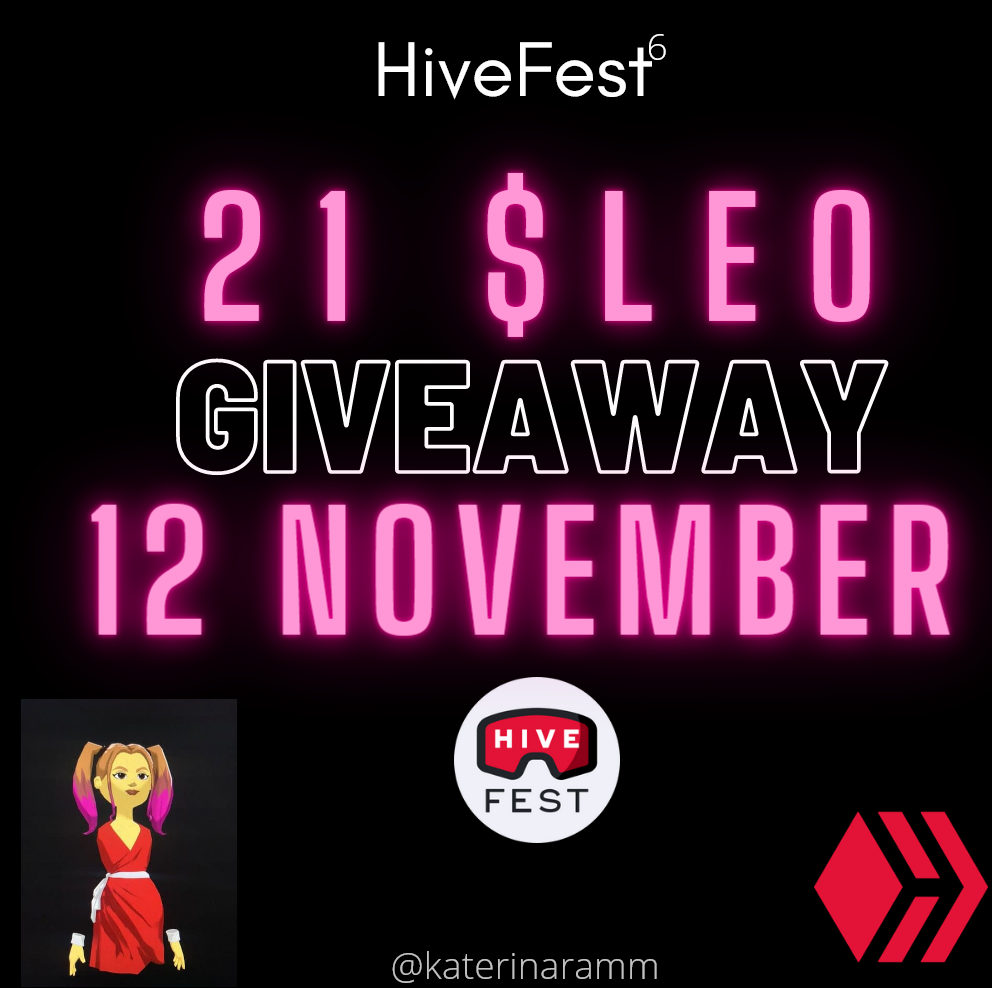 So .. get ready - TODAY!
After the HiveFest begins, be ready to .. answer a question that I will post on twitter
Here are the steps:
Then you will come and post your response link here
I will take under consideration for the rewards only answers to be received during DAY 1
All relevant answers by users will share 21 leo. (i.e. If there are 3 users who won, they will receive 7 leo each etc)
Optional - If you want you can follow me at https://twitter.com/katerinaramm1
Check out my recent post about hivefest
---
Bonus!
I am also thinking of having another giveaway for the 13th of November (if this goes well) so if you have an idea for an interesting giveaway please share it as a comment or find me on discord :) katerinaramm#7862
If I like your idea I will reward you with an extra bonus of $leo :)
Good Luck everyone and thanks in advance for your support!
---
Goals of this giveaway?
To make some people happy receiving extra $leo for their efforts
To create a short video and share it with the answers of users
To create desire about people who do not have accounts here and wish to create new hive accounts
Let's see if this will have any of the above results!
Posted Using LeoFinance Beta
---
---