Jobs & Opportunities in the Crypto Space. Are You Ready?

I ve written about it again.
Opportunities are everywhere around us.
But we need to know what we want, so that we can create the circumstances; the path to get us to our destination.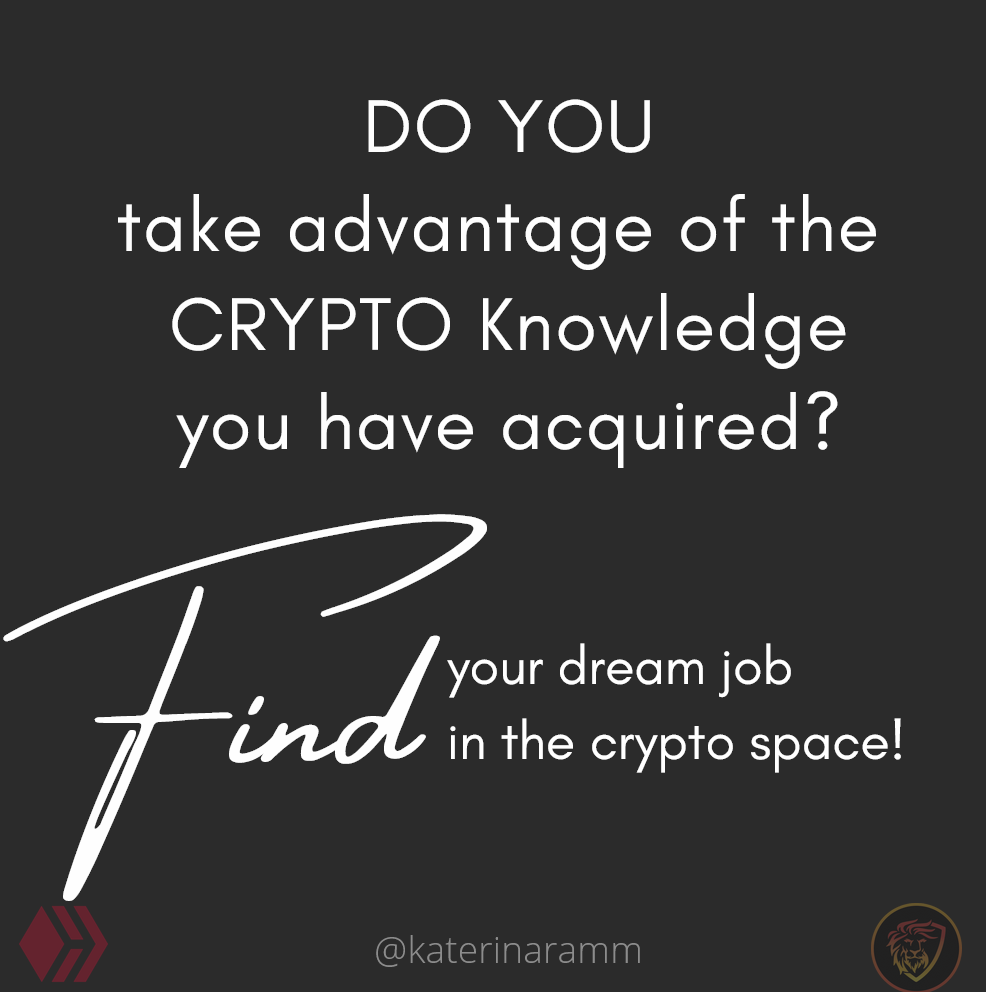 Many of us go into crypto out of curiosity, out of our wish to be part of this exciting new technology that is going to eventually be all around us. But tell me, did you ever think that this new technology could bring you closer to your dream job? To your financial freedom? To your professional recognition & development?
Let's check out some important dates and see how many things have evolved.
It was January 12th in 2009 when the first Bitcoin transaction took place.
It was May 22nd in 2010 when someone paid for pizza with bitcoin. Actually 2 pizzas for 10,000 BTC! - Can you believe this?
Check out this post by @l337m45732 and this post by @alexvan
---
Check out this post by @brianoflondon that explains how we can celebrate the HIVE Pizza Day - paying for dinner with .. hive!
---
Why am I mentioning all these?
To share two awesome websites I found out that have lots of job opportunities!
And, please do not think that all crypto jobs are about development (even though most of them are) - there are many other job opportunities out there. Let's check out some of them!
Visit Blockchainhunter Jobs!
https://blockchainheadhunter.com/jobs
Today, May 22nd - you will find more than 100 crypto jobs. All around the globe, but also on remote basis!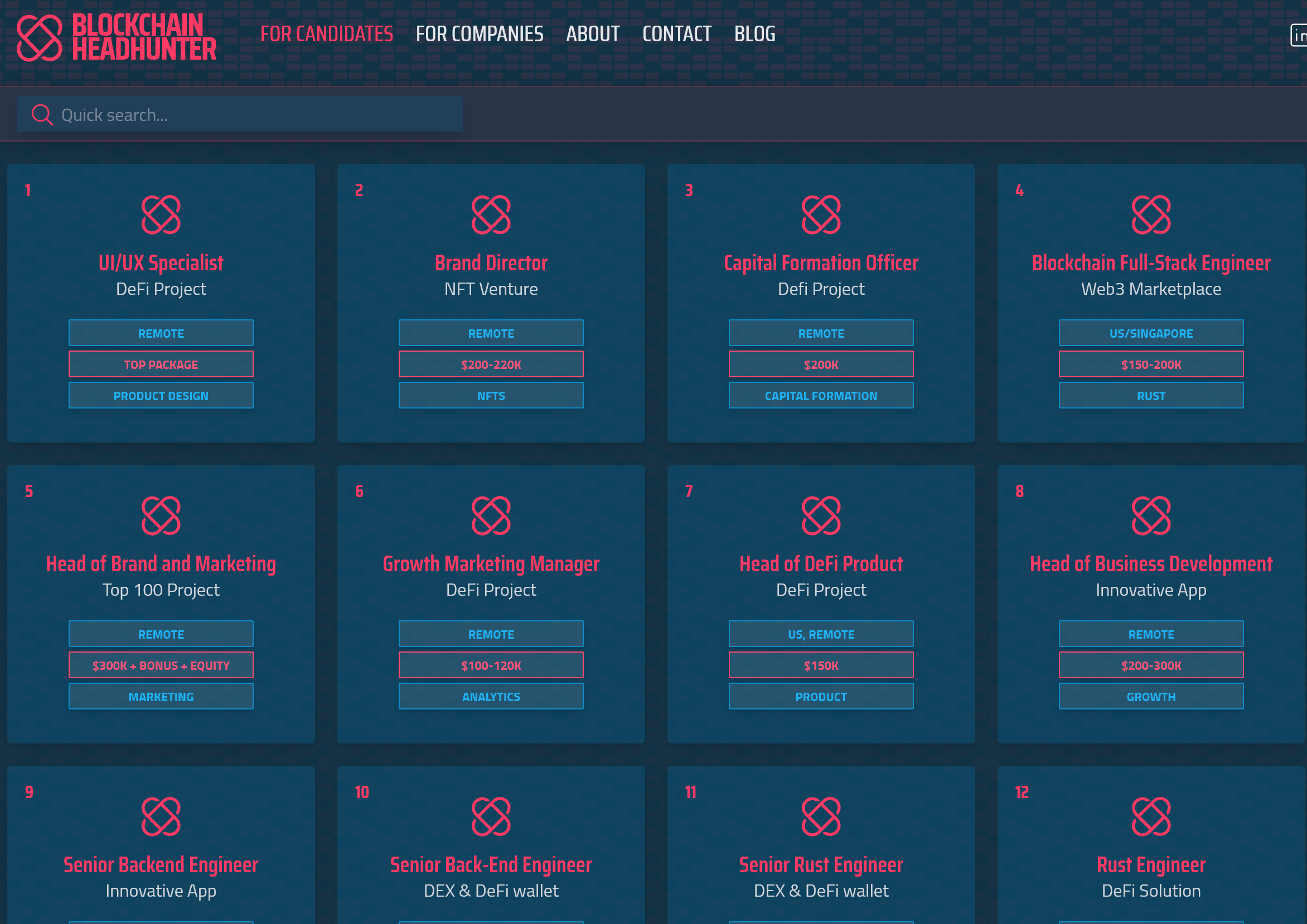 Let's check out number 7
https://blockchainheadhunter.com/jobs/head-of-defi-product-defi-project
No programming is required, but some other skills that I know many of you here have them!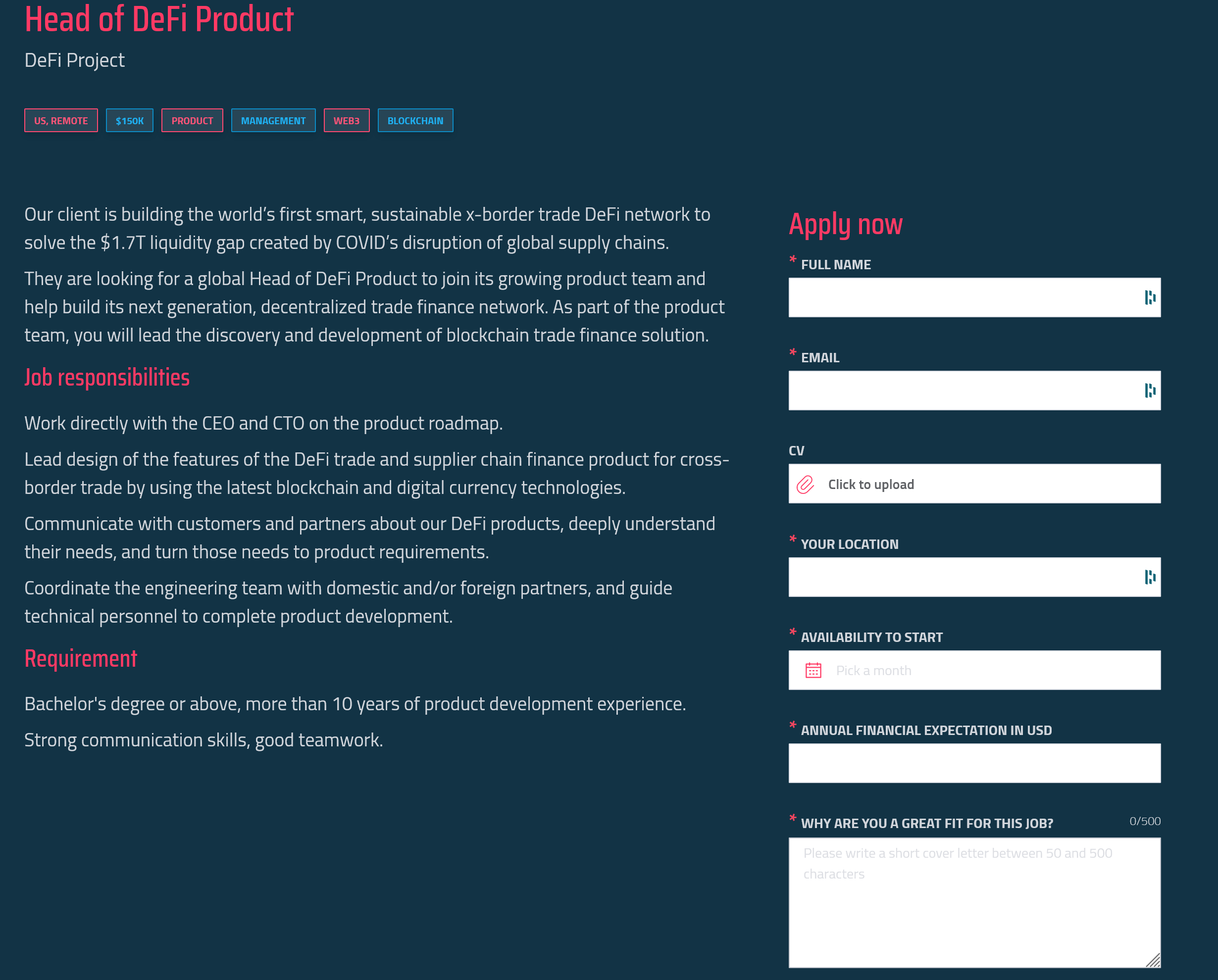 (By the way, if you are looking for a DeFi certificate, check out this post where a free MOOC is offered by the University of Nicosia!)
Binance Jobs

This is what came to my twitter feed a few days ago.
More than 17K likes and more than 2K retweets.
Let's see where these jobs are hiding!
https://www.binance.com/en/careers/#teams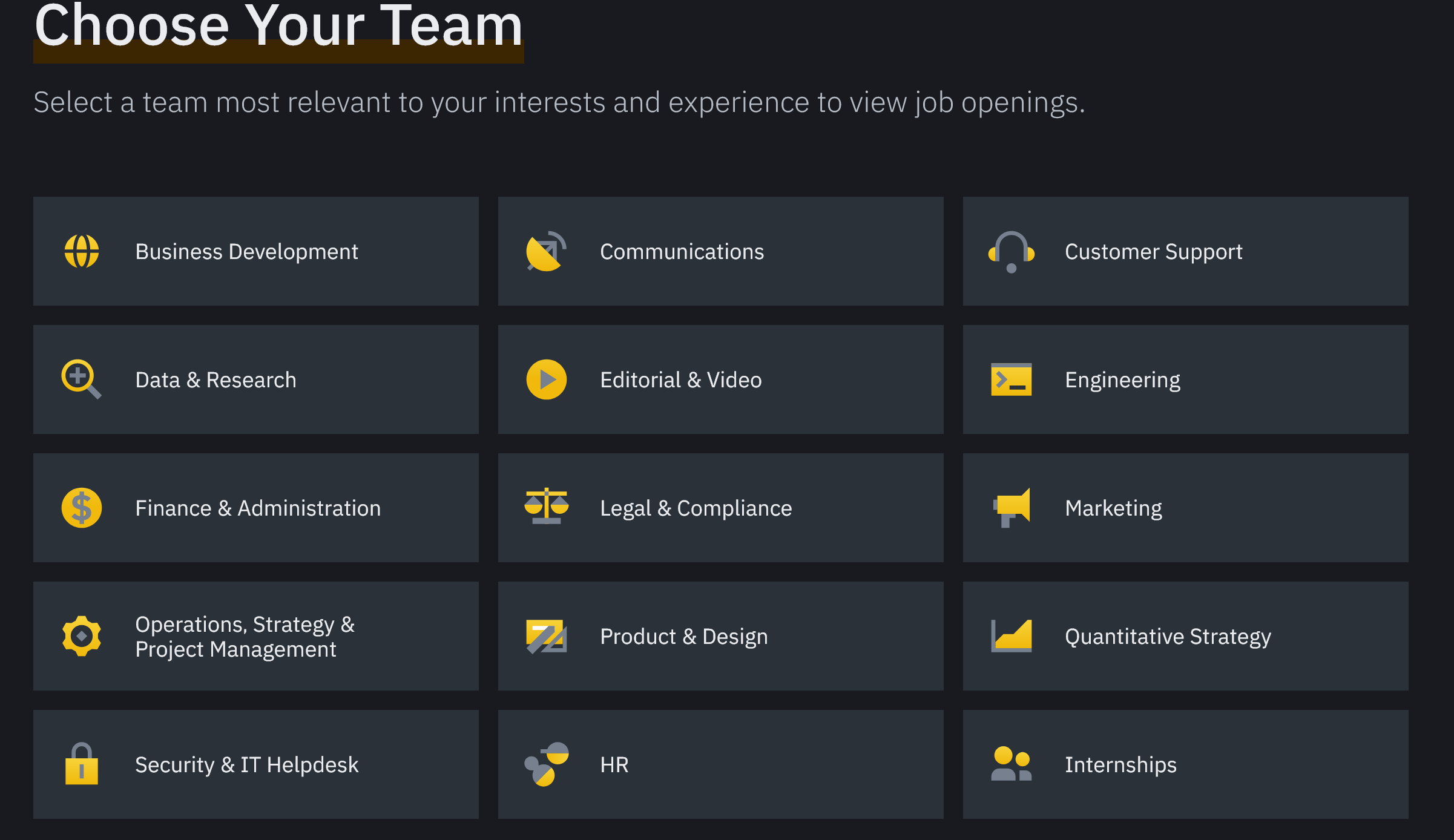 Wow, I just spotted that they have categorized their jobs, how great is that?
Do you have any specific preferences?
Would you leave your day job for a job in crypto?
Are you ready to pursue a crypto job?
I would love to know your thoughts!
Thanks for coming by my post, lets connect on twitter too! https://twitter.com/katerinaramm1
Posted Using LeoFinance Beta
---
---