Mint NFTs out of your Instagram posts in just a few steps, using clout.art.

Are you into photography? I know that many of my friends on hive are :)
Do you use Instagram? I am sure that some of you do!
Well, what would you think if you could easily create an NFT right from an Instagram post of yours?
It is now possible, through a new platform!
Introducing clout.art (SWAY-SOCIAL)
.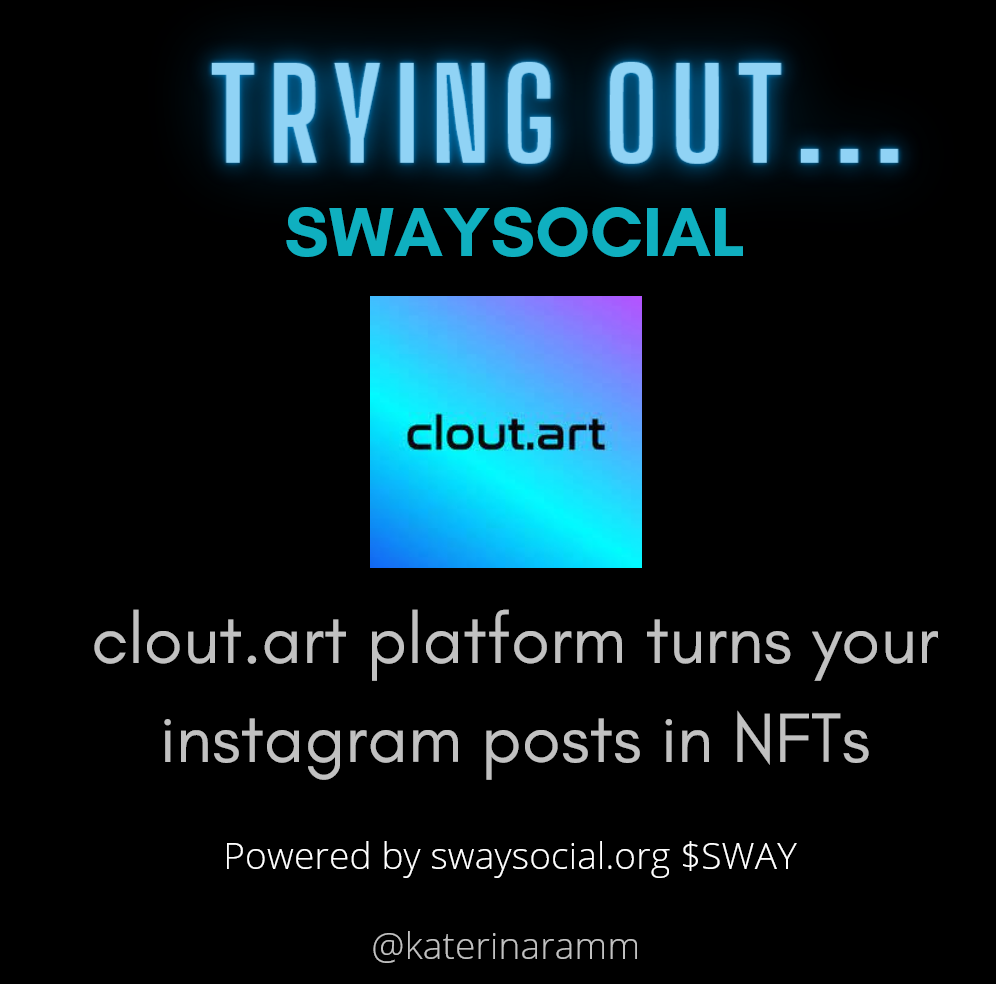 What is .. clout.art ?
Clout.art gives you the possibility to connect your Instagram account, and choose which one(s) of your posts you get to mint as an NFT.
It is brand new platform, and I am about to put it to the test.
With information from their website: source
Clout.art is a microservice platform and marketplace for NFTs minted from social media content and a creator economy platform where creators and fans come together to create, grow or exchange social capital through the $SWAY token.
It is a platform with an integrated Web3 layer. Initially, it is available for Polygon (MATIC). In the future, we consider making it blockchain agnostic to include the ability to mint or bridge NFTs via Ethereum, BSC or similar.
---
In short:
Clout.art is the first platform to implement sway protocol
You will need to have a MetaMask wallet (on your laptop or on your mobile) and connect it to clout.art > your Instagram.
Creators are able to mint NFTs for free, while buyers get to pay any fees generated.
As a project, they started in March 2021, they went public beta in August and in October 2021, their native token $SWAY was listed in gate.io as well as in CoinMarketCap & CoinGecko
At the moment they operate on Polygon and the buyers need MATIC for the operations.
The website to visit, and the one we will be testing is clout.art

At the website you see minted art, highest score art (this depends on the number of followers and the number of post links (and also the recently sold items)

You may think that you see a familiar face among the sold items. Apparently, the singer Sean Kingston has used the app to mint an NFT ?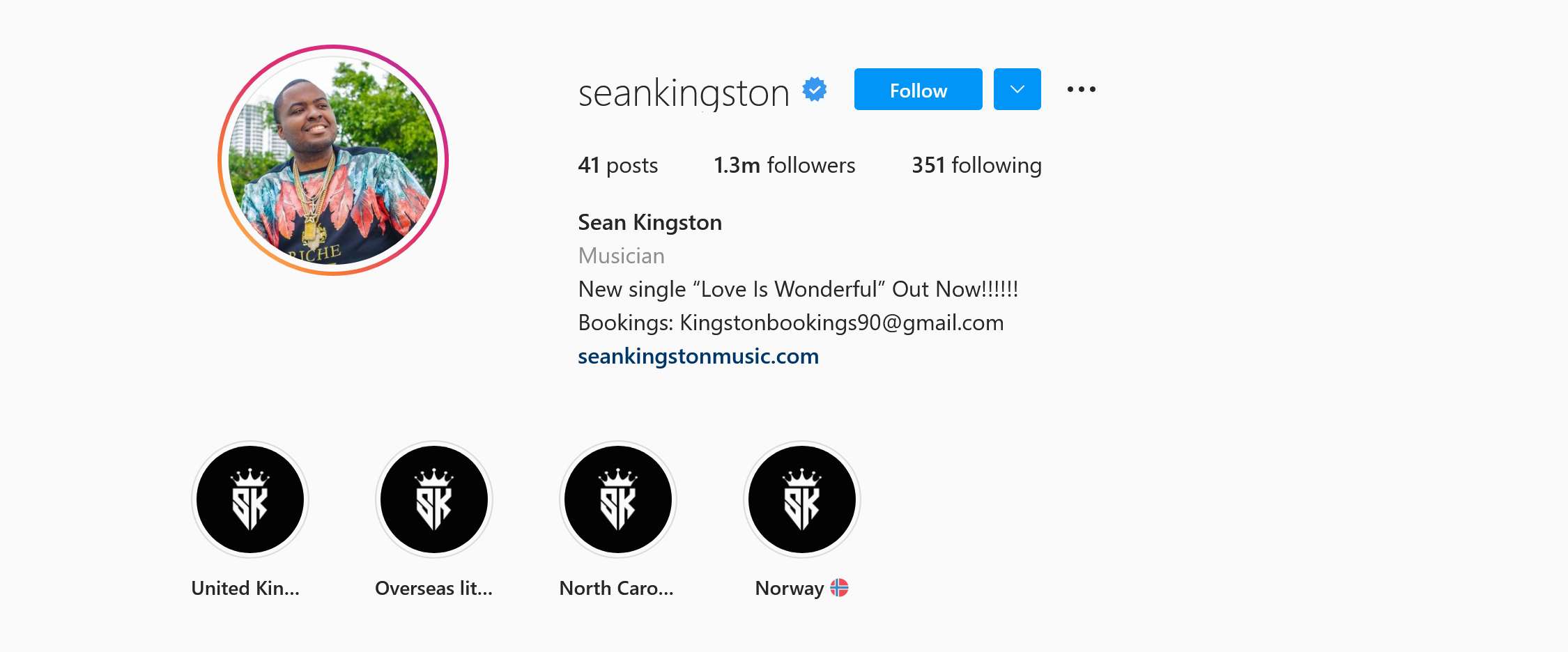 https://clout.art/u/seankingston
If you see on the picture a sign 'burned' it means that the user has chosen to delete the photograph from their Instagram profile, wit the scope to make it more rare and thus more valuable.
Why would I burn my Instagram post before I mint an NFT?
Some argue that to justifiably append value to a copy of a digital item that has already existed online and has received social validation, the original piece must cease to exist publicly. Hence, for an NFT to be unique and valuable, the original post must be permanently archived or deleted from Instagram. To archive the original post, use Instagram mobile app.
Please note that burning (deleting/archiving) is NOT MANDATORY when minting NFTs on Clout.art. If you agree with the value transfer, you can do it, and your NFT will get a "burned" badge, to reflect this. The choice is all yours. Just be vary of account suspension if your "burned" posts find their way back to your Instagram wall.
---
Make sure you check out their FAQs if you have more questions!
---
I was unable to find a white paper or a public road map, and this is something that rings a bell. However the company exists on a variety of websites, has a social media following, is building a discord community and I was able to find some of its members and its founders on LinkedIn.
---
This post is for informational purposes only. Not to be considered as financial advise. Always - ALWAYS - do your own research first
---
Let's see how this works!
I already have a MetaMask wallet set up on my laptop (make sure you always use the official links when using it) and I am logged in my Instagram account.
The first step is to click on the little icon on the top right of your screen, so that you will be asked to connect your MetaMask, WalletConnect or Torus and accept their terms.
In this post, I am trying out the MetaMask wallet.
1. Connect your MetaMask and add Polygon Network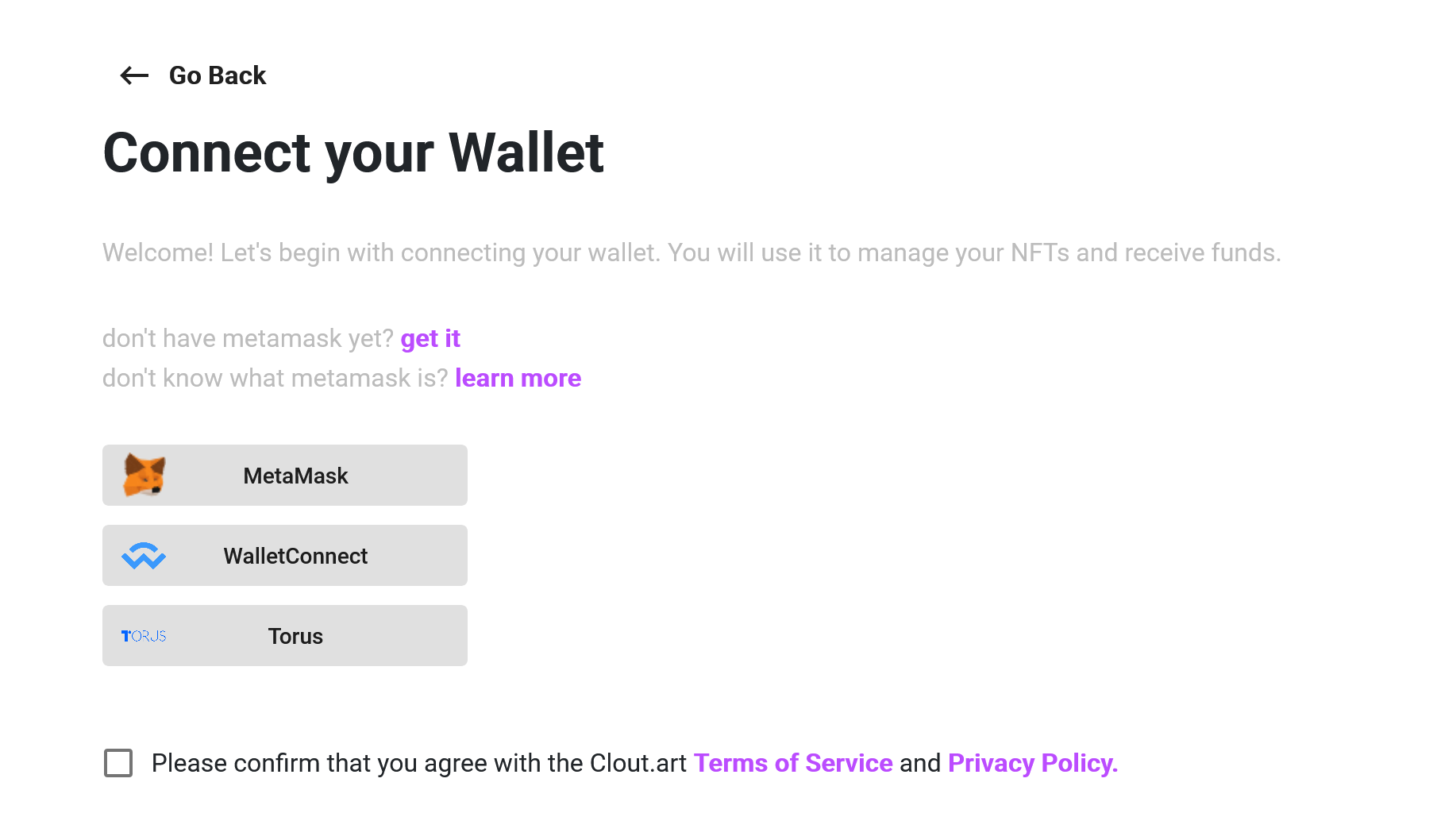 You will be asked to add POLYGON Network, this is the information I entered: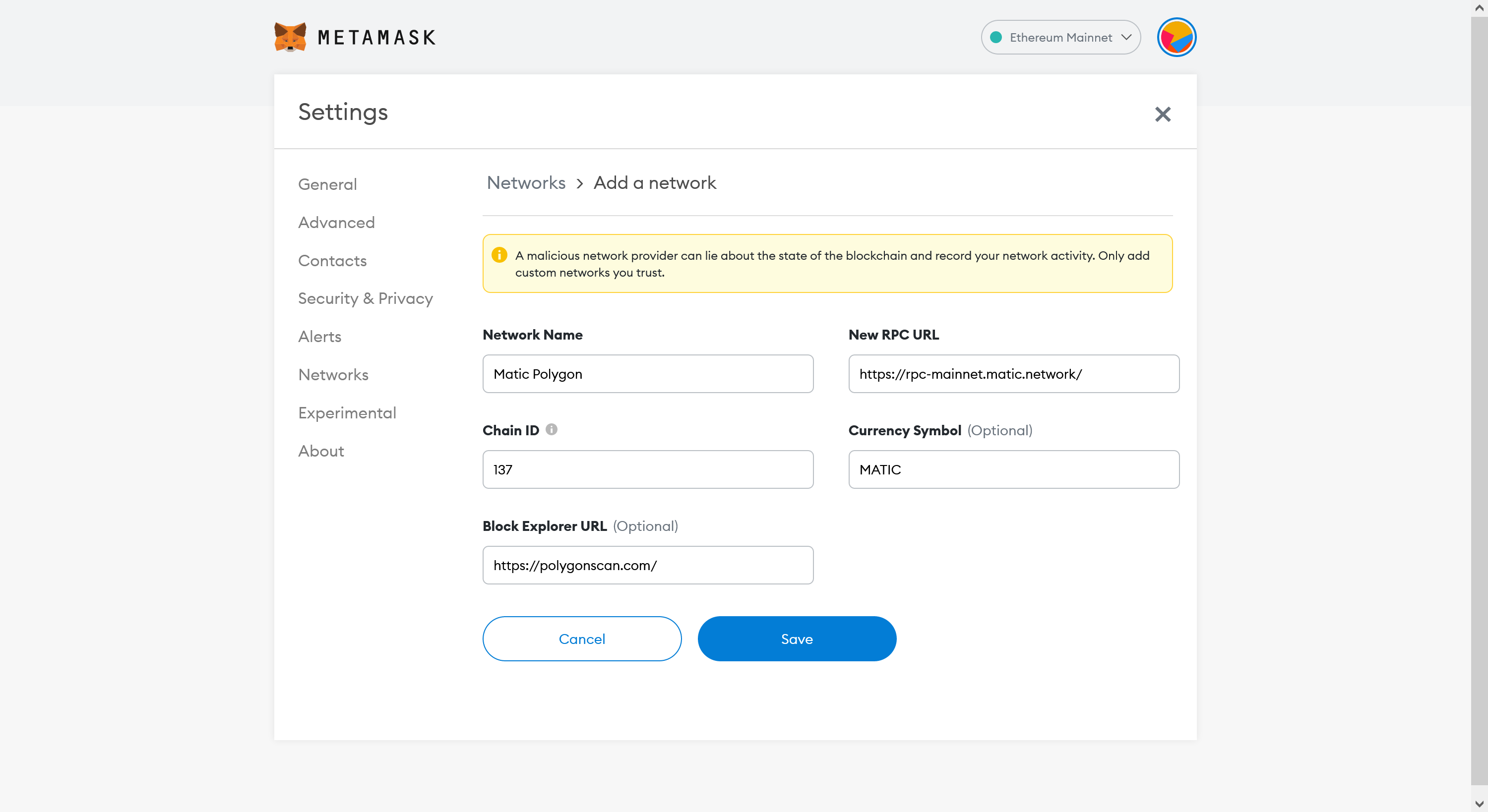 I have cross checked the information found in:
https://docs.polygon.technology/docs/develop/metamask/config-polygon-on-metamask/ & https://academy.binance.com/en/articles/how-to-add-polygon-to-metamask
** PLEASE always do your own research and always cross check any information that has to do with your wallet!**
---
2. Connect your Instagram
You may skip this, but if you wish to mint an NFT, you .. cant :)
You will need a public account with more than 150 followers to be eligible.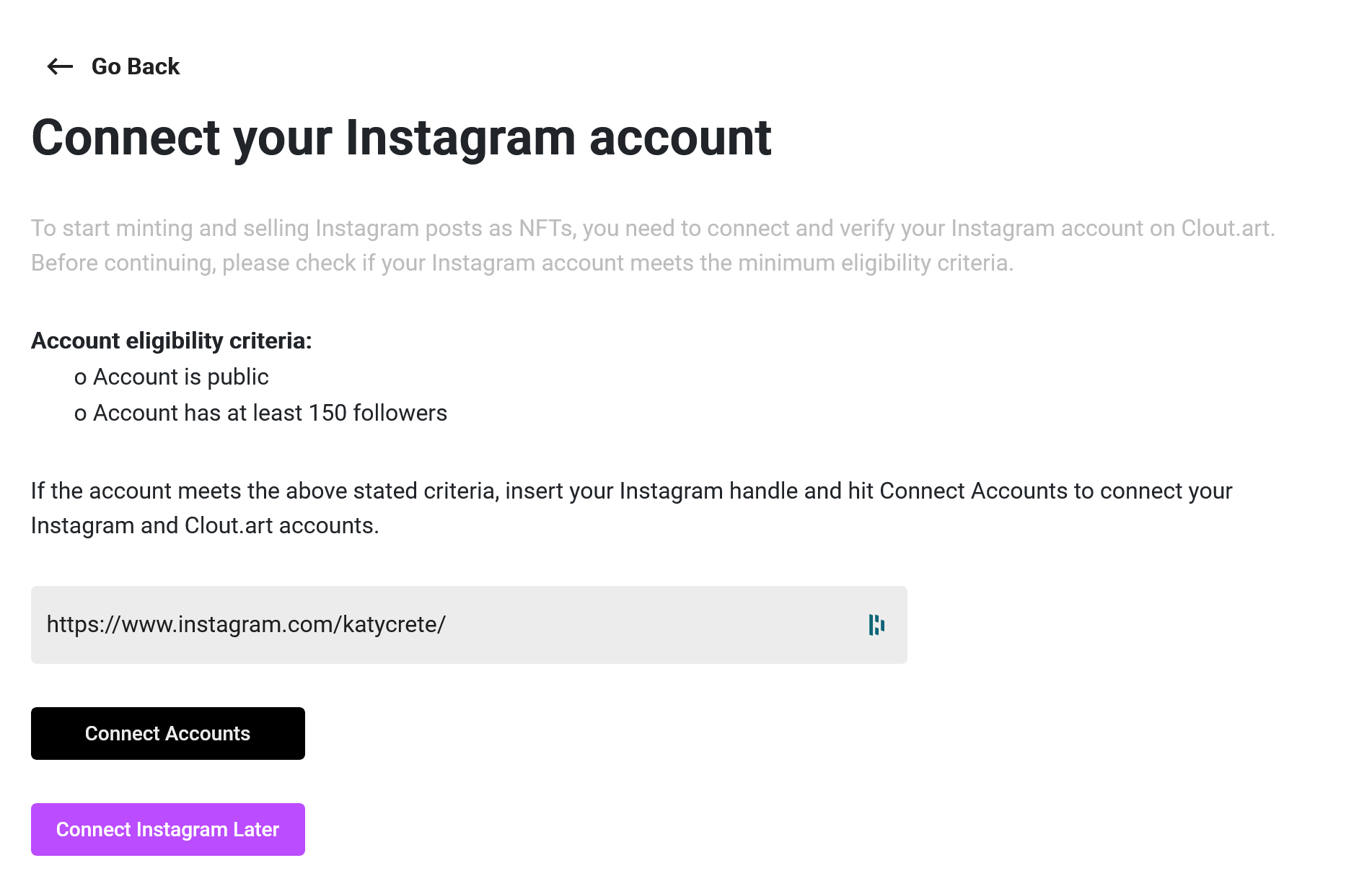 Click on 'connect account'
3. Verify your instagram account
You will need to edit your instagram bio, to be verified.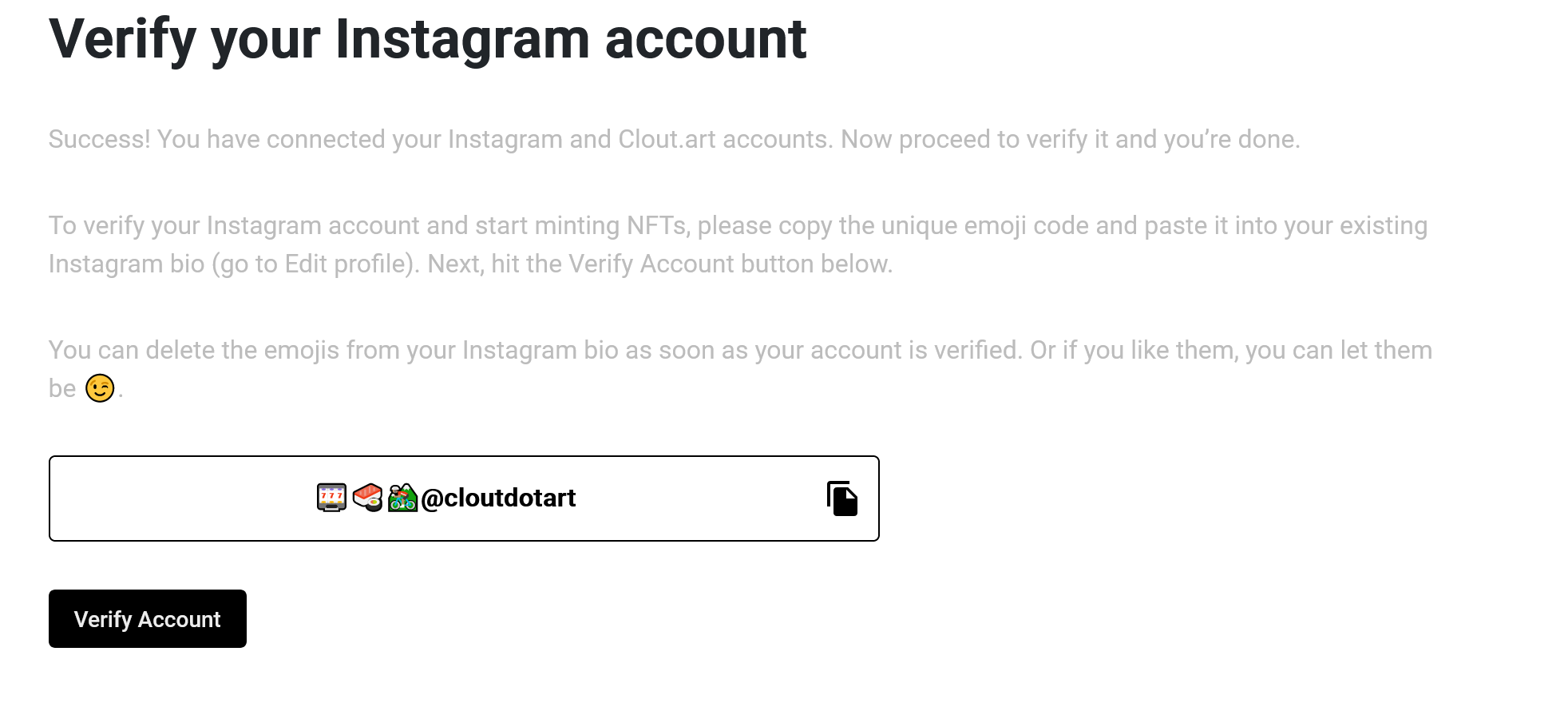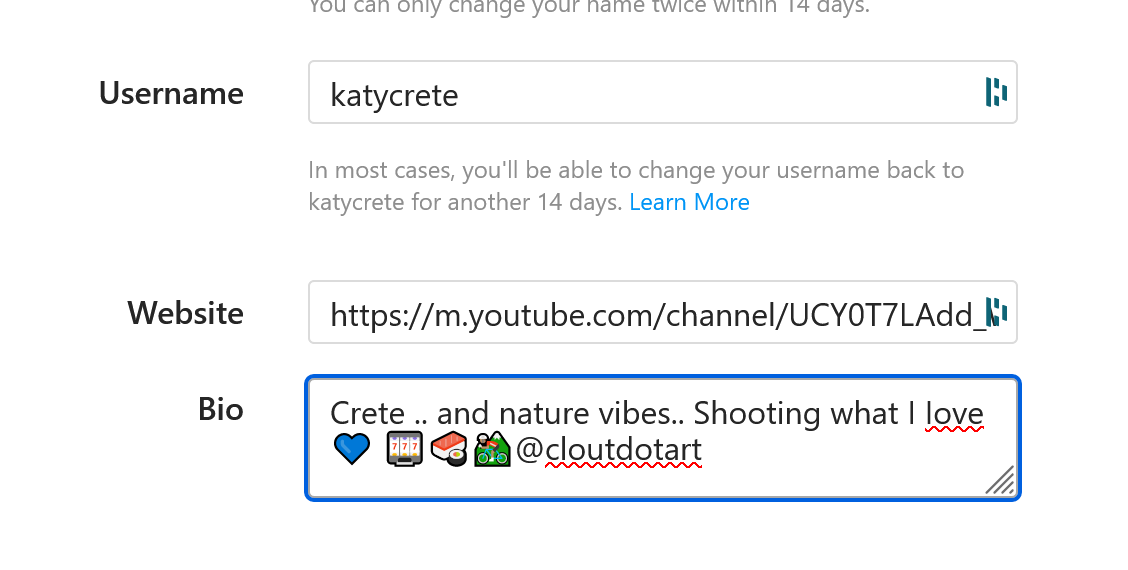 TIP:
Delete everything from your bio and then add the proposed copied test.
After the verification, you can edit your bio again to anything you wish.
Click on verify
and wait..
I started this on 16:50 (Sunday 16th of January)
The process is supposed to take a few seconds, but in my case it did not work.
Thankfully the admins on their discord server are very helpful, I was asked to delete everything in my bio and put the copied emojis, to hard refresh and to try again.
Unfortunately it did not work so we asked the help of the tech team.
UPDATE:
This was concluded and resolved in the next day, so I have to admit that their support worked fine.
---
4. Mint my first NFT
Click on 'CREATE' https://clout.art/burn and you will see the first out of 4 steps
(It took me more time to decide which one would be my first than to write the whole post)
This is the one.
Shot one year back.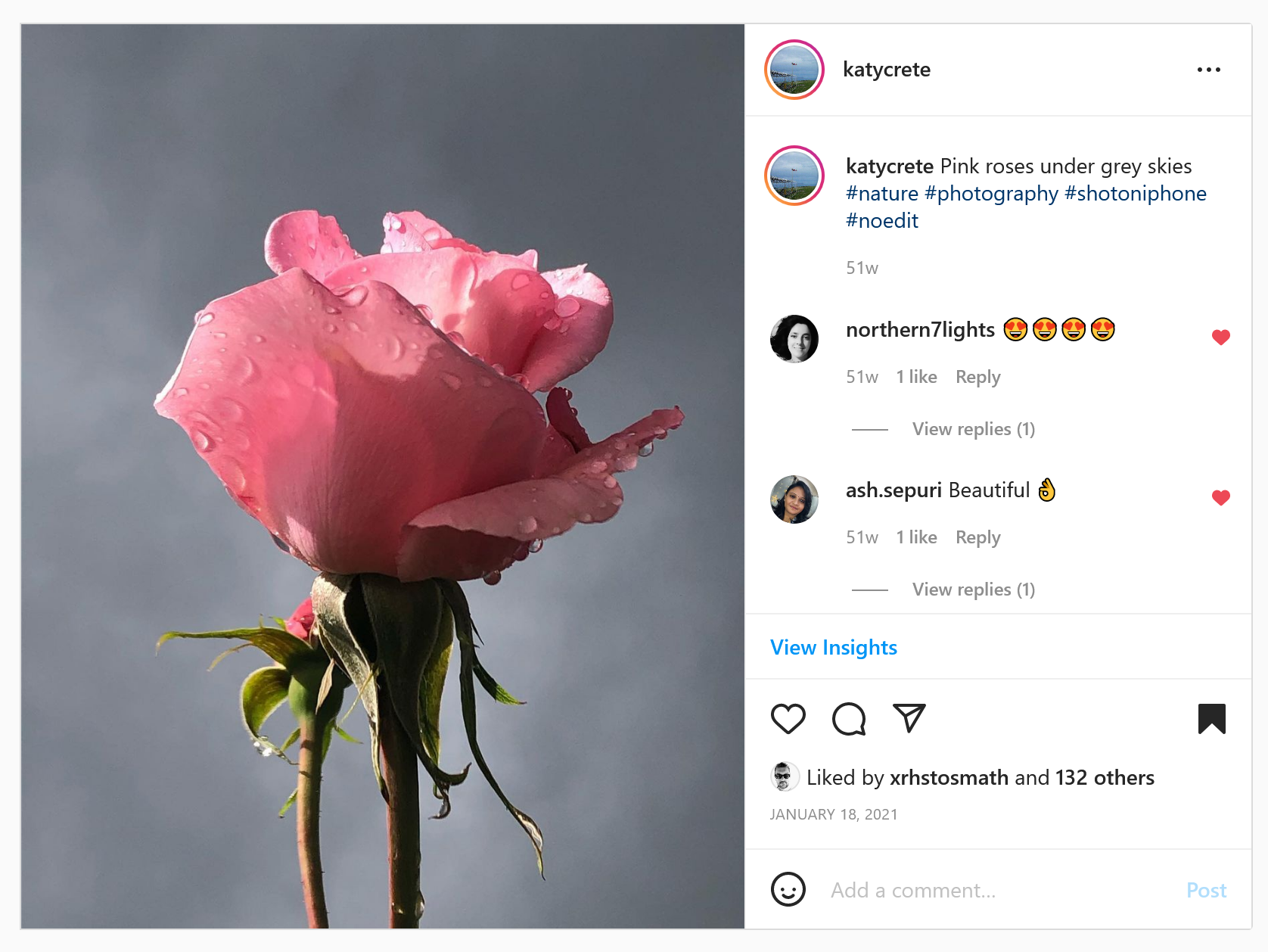 https://www.instagram.com/p/CKMvqFOMKeo/
The problem is that I got an error with the above, not sure why.
So I tried with another one again an older post, shot in January 2021.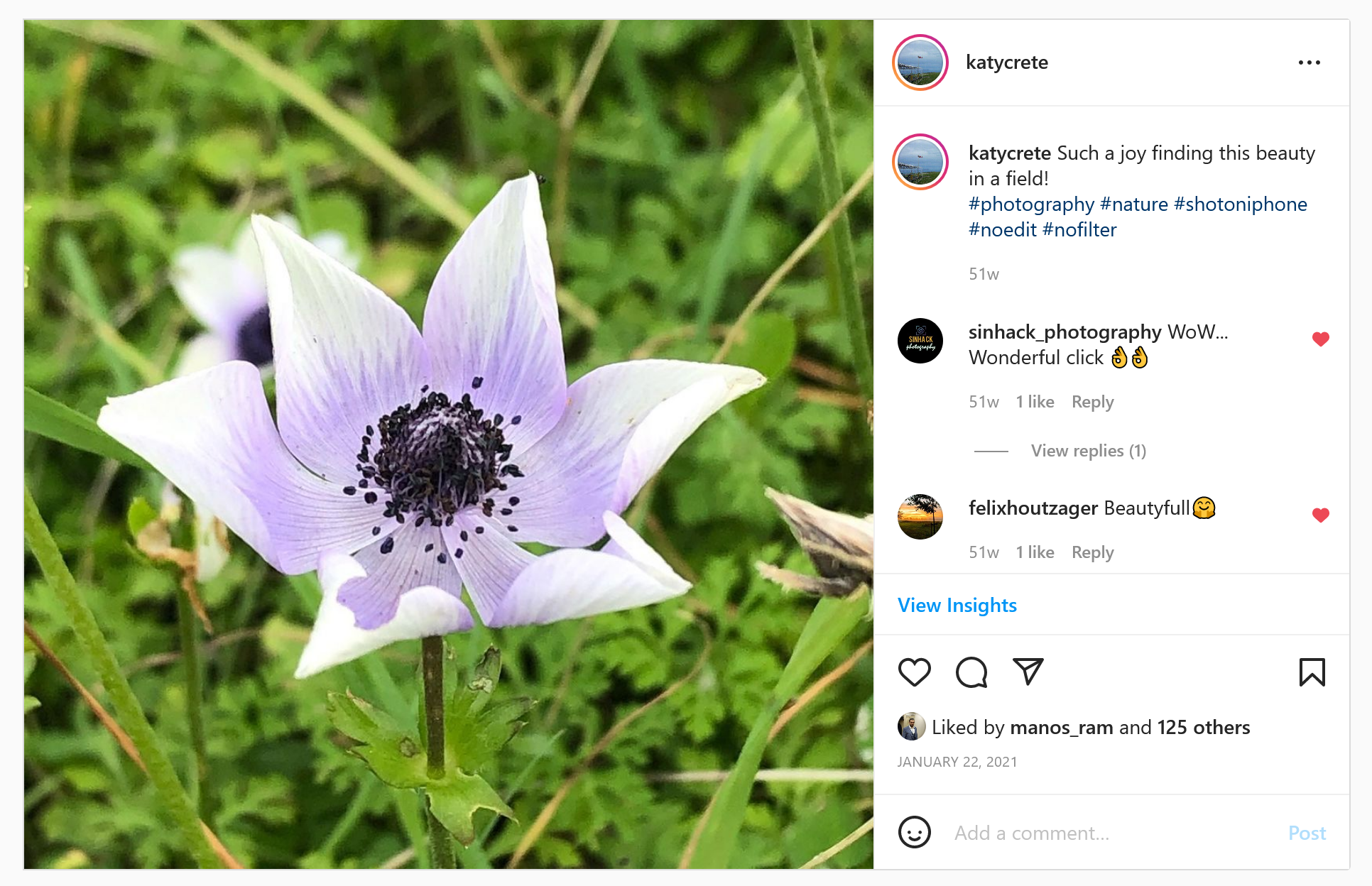 https://www.instagram.com/p/CKWfkLEsgQu/
Step 2 of 4
You need to fill in information about your image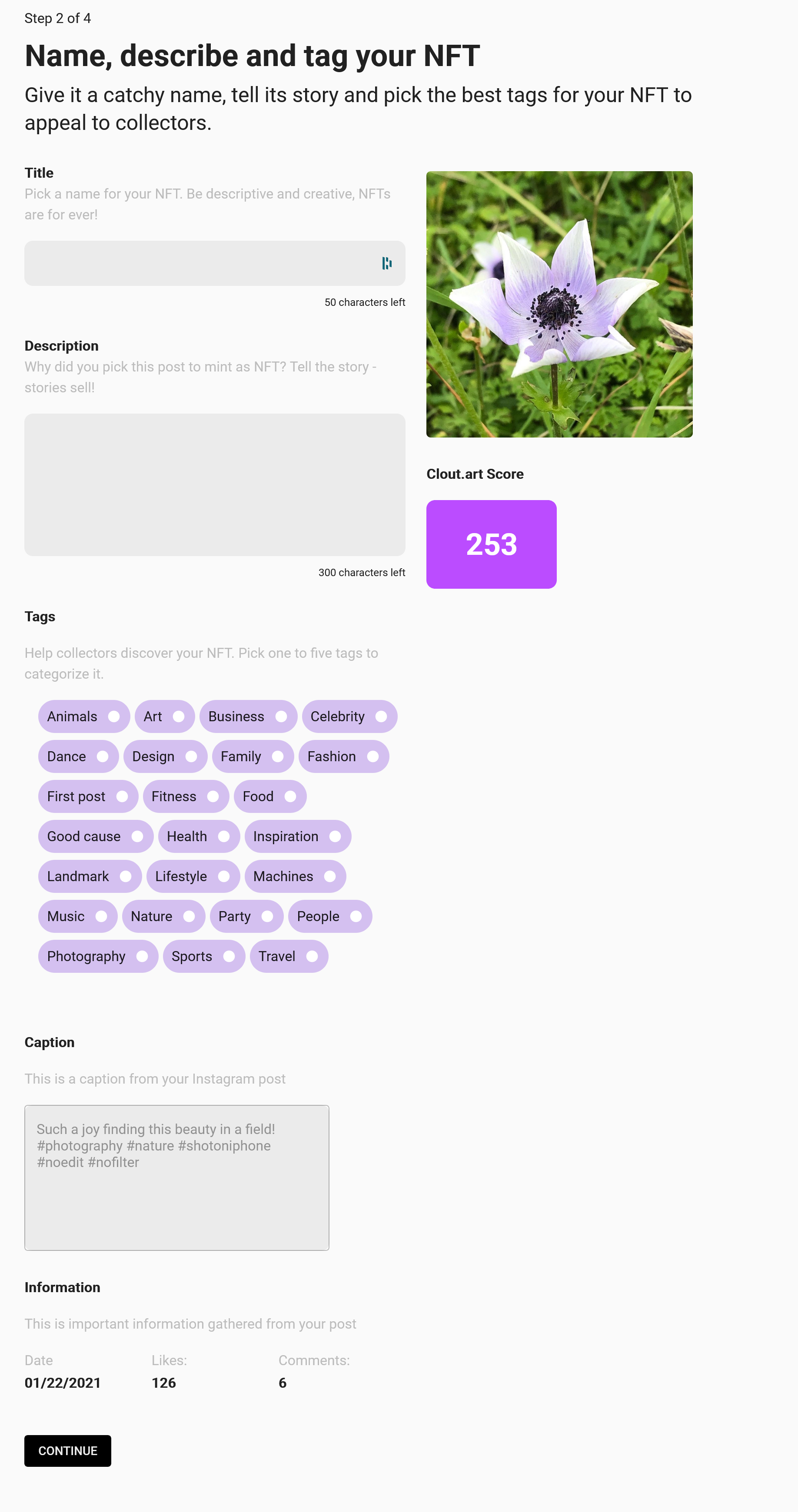 Step 3 of 4
Its here that you have to either set a fixed price, or to allow it to be sold at an auction.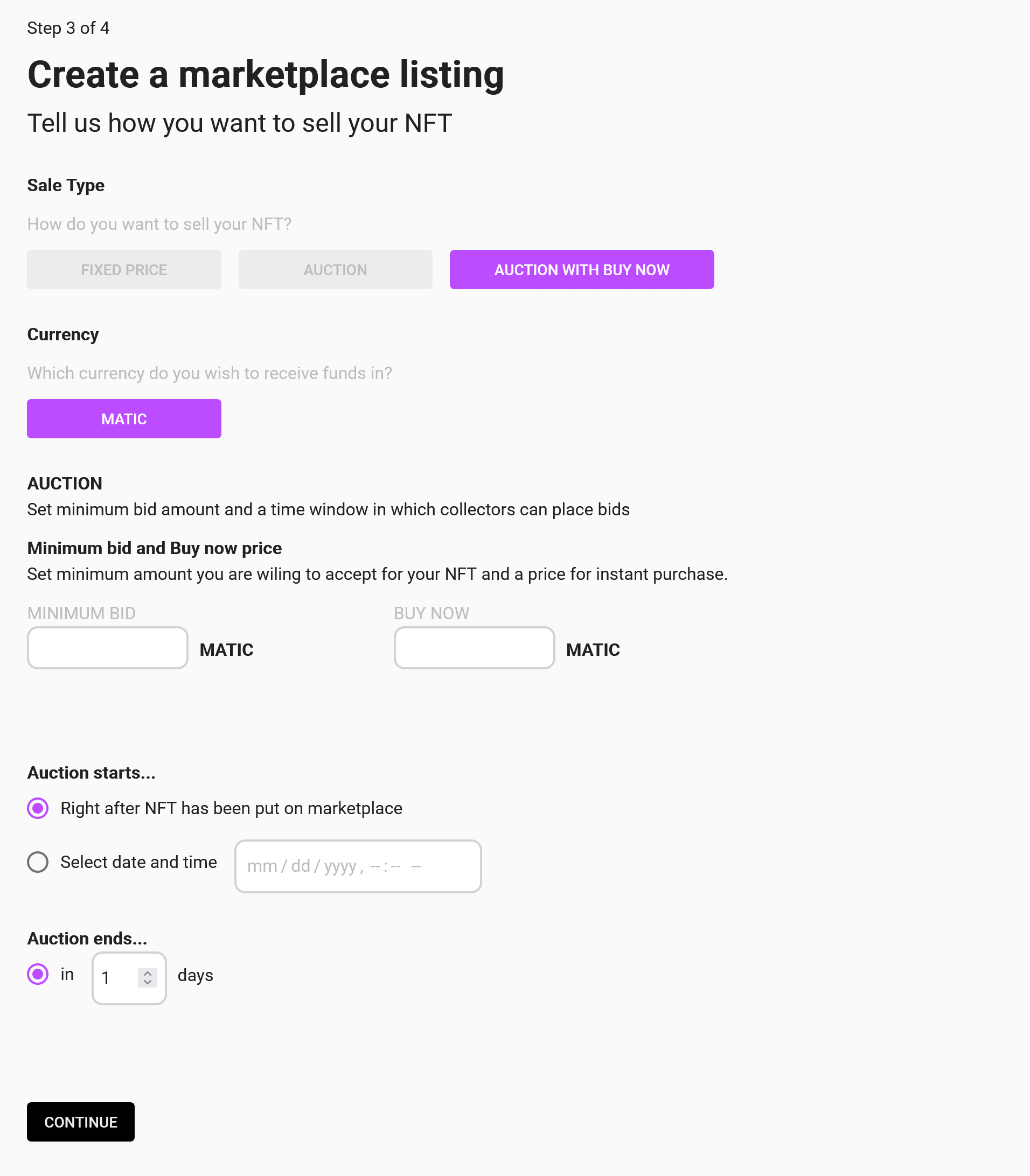 If you select it to go through an auction, you should set a minimum BID in MATIC.
You can also select Auction with BUY NOW, which means that if a specific buyer proposes an amount you chose, it will be sold on the spot.
Step 4 out of 4
We are ready to mint!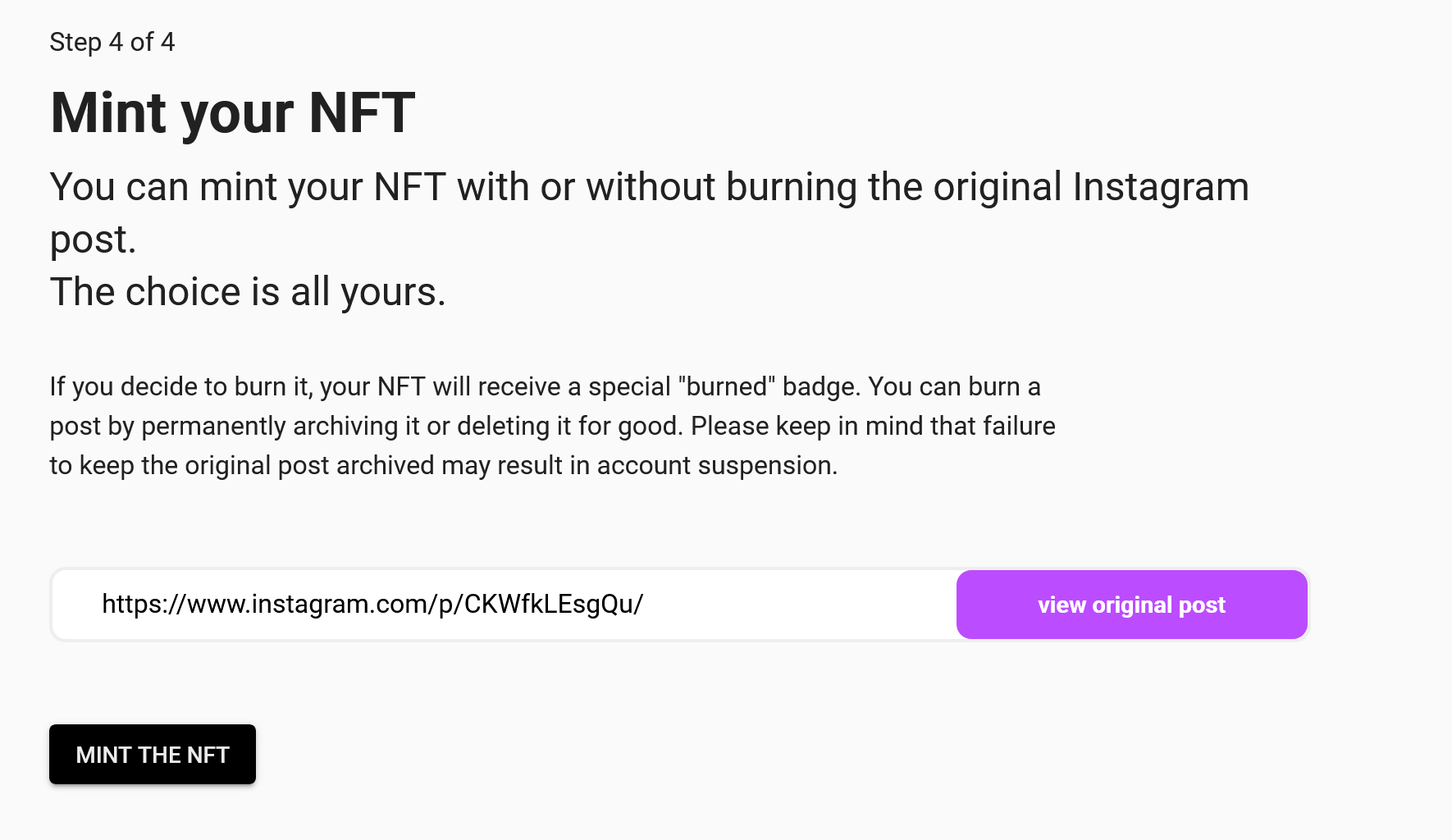 You can decide to burn your post (aka deleting it from your Instagram, this will probably create a bigger demand or not.
...
Bearing for a little longer

Until my MetaMask opens and asks me to sign the transaction.
And Voilà, my post is now an NFT!
Minting an NFT without any gas fees!
You can insert your email address to be notified :)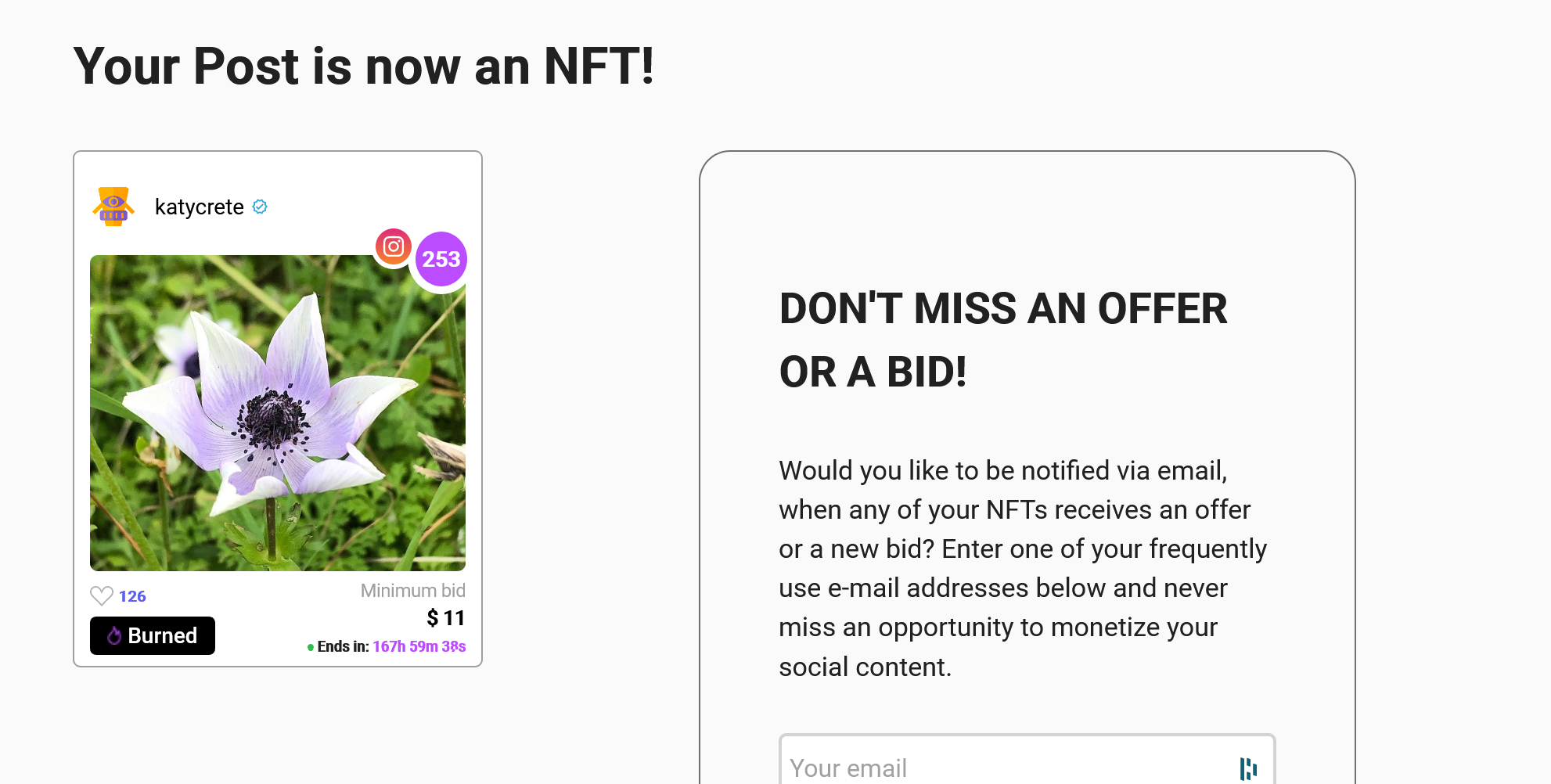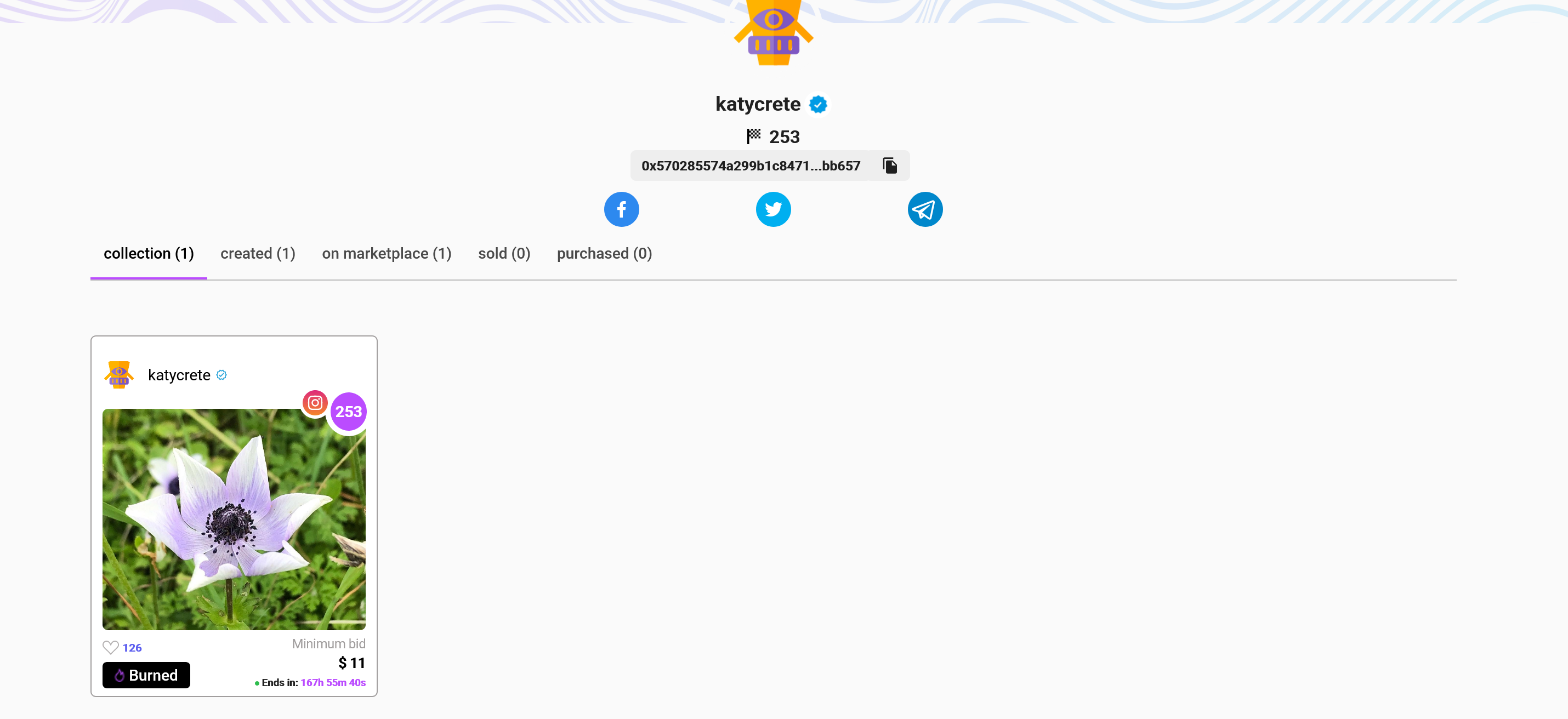 This is the link that you can check out - my clout.art profile
5. Conclusion
It has been very easy for me to mint my first Instagram NFT, and now I just have to wait and see if there is movement in this platform.
Is there new content created? How often?
How often are buyers collecting NFTs?
What are the best valued pieces?
What does the team do in terms of marketing?
It seems to be a good platform, easy to use, but is the team going to make the most of it?
This remains to be seen.
This post is for informational purposes only. Please always do your own research and always cross check all the links that you use, especially when you enter sensitive or wallet information
6. TL;DR Version
I came by clout.art accidentally, 2 days ago. Clout.art is a platform that allows creators to mint their Instagram posts and create NFTs for free (no gas fees).
All that a user will need is an Instagram account, with original photos and original followers. The number of followers and likes of a photos will determine the NFT's clout.score. The higher it is, the higher the price can be. The
What do you think?
Will you try this?
Feel free to connect on twitter: https://twitter.com/katerinaramm1
Posted Using LeoFinance Beta
---
---