A day at the gym
I am always looking for ways to get us out of the house and get some energy out of my son.
Most things, unfortunately, cost a lot of money 😕 - I have recently looked into story-time at the library, various parks, and other local events.
One of our favorites is a local gymnastics gym that has "open play" times a couple days a week.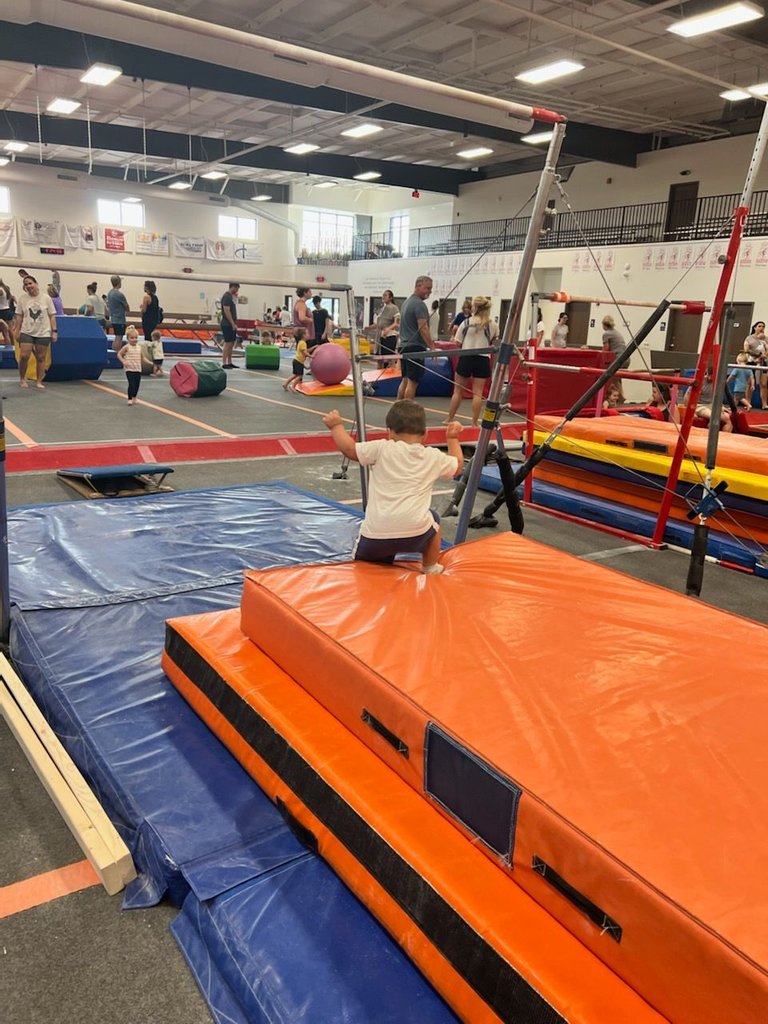 This place is so fun! It has tons of foam mats to climb on, trampolines, and foam pits for kiddos to jump or slide into!
It is nice to have options like this - especially for extremely hot or rainy days!
For those of you with littles- what are some things you do with your kiddos?
-- Katie
---
---