A quiet week..
It was a quiet week around here. Not much going on to write about.
I still have been feeling under-the-weather a few days this week, so again- we took it easy.
I do have to brag on my little one though.. he has been a champ!!! I was laying on the couch resting while he played and listened to some music, and after a couple of minutes, he climbed up there with me and started "reading" to me. He is 2 so he cannot read- but he can point out what is going on on the pages! 😂 He is so sweet.
He definitely has his two-year-old moments, but then he is just so kind and so sweet. I call him a little sour patch kid 🤣 First he's sour, then he's sweet!
We did manage to get out of the house several times and get him playing with others. One of our favorites is going to story-time at the local library. They do some songs, stories, and crafts! He is starting to get the hang of crafts, so it is fun to watch him do those now!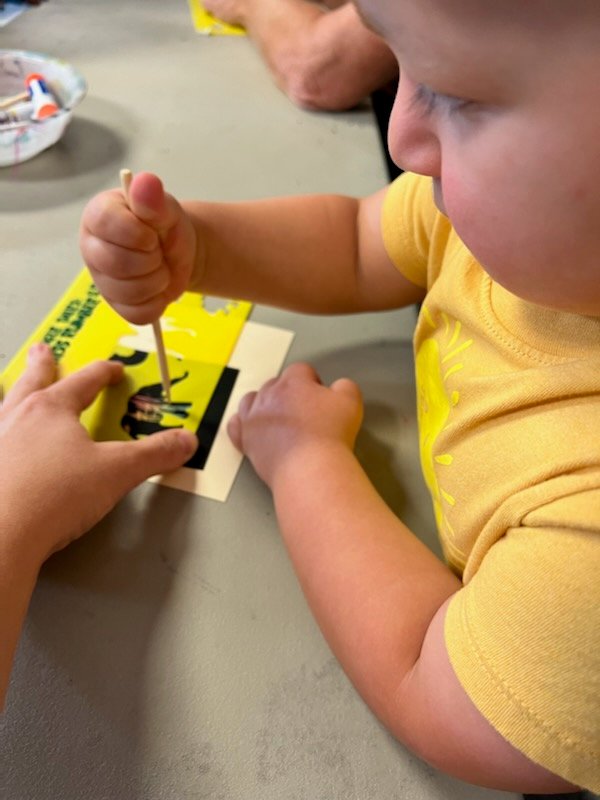 And of course- we spent PLENTY of time outside! We all do better when we have had a decent amount of fresh air in the day! 😌
Well- that's all for now.. Hopefully next week will bring some more activities and fun things to talk about!!
happy weekend!
-- Katie
---
---