Hi-Ho ..Hi-Ho..
If you saw my post a few weeks back, you saw that my husband had surgery on his wrist.
Recovery has been going well. He has not been taking it as easy as I would prefer, however, he is listening to his doctors and physical therapist who are essentially telling him to let "pain be his guide". So as long as he is not over-doing it, he should be ok.
When he heard that.. it was all bets off! He has figured out how to modify just about everything so that he is not in pain-- which is good-- but I still wish he would take it easy. He will be back to working 10-12 hour days before we know it and I really wish he would just rest a little more.
Alas.. here we are
One of the best things about my husband (aside from being a hard worker), he loves when we do things together- even house or yard work.. and he LOVES to have our son with us learning and exploring.
Today was a yard work day
We had to add in some more wood chips into our chicken run since it had been dug out and scratched in quite a but from our girls.
So after breakfast- we headed outside to shovel wood chips into the wheel barrow and Noah's little red wagon and fill in the spots that needed it.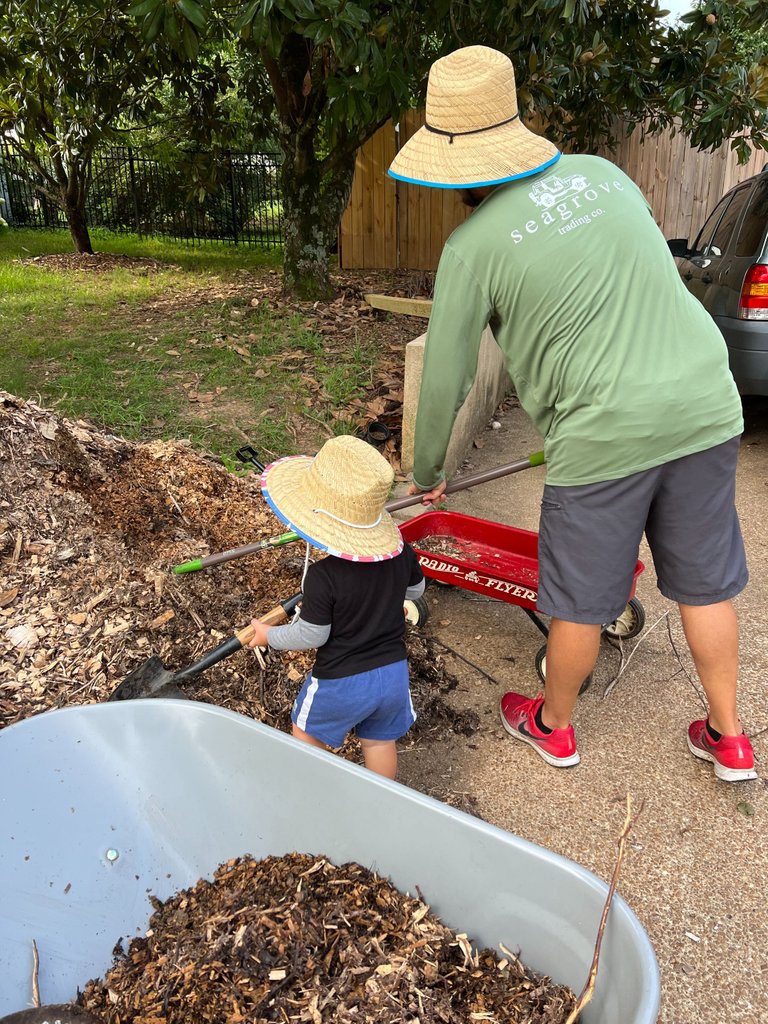 It only took about an hour and honestly, Noah did not pull his weight 😂 but we managed! He loves to help and although it may take twice as long, we want him to learn that we take care of our home together. It is a family effort and everyone has their part!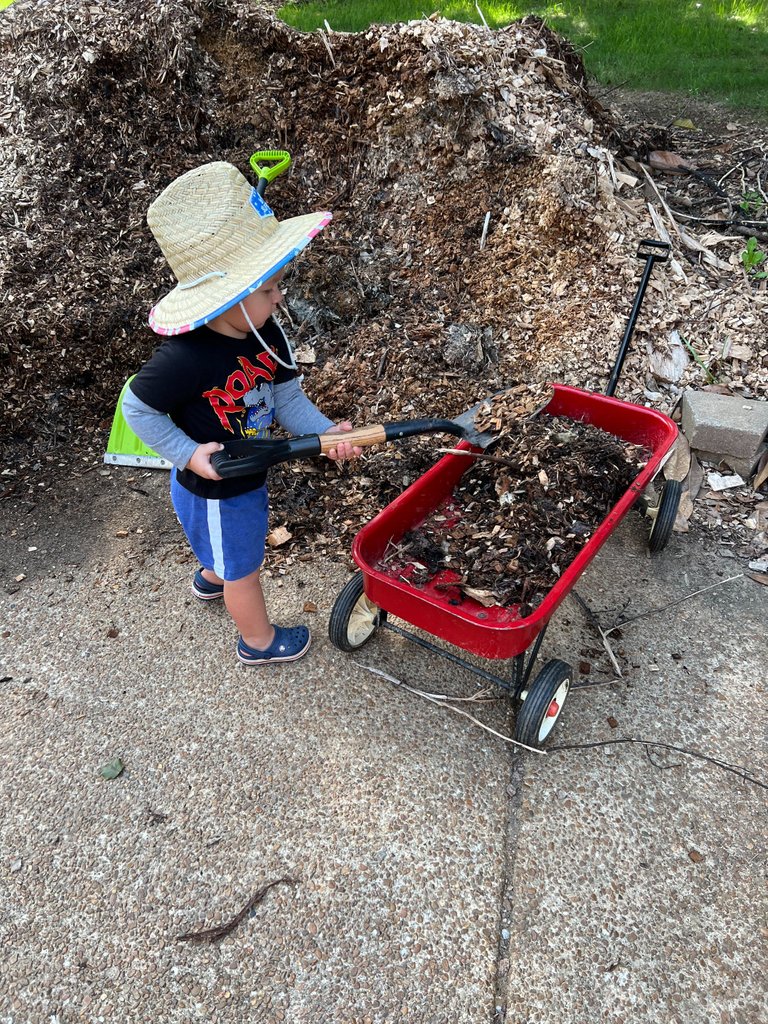 I am just happy that he is still excited to help.. I know these days will not last forever..
-- Katie
*all photos taken on my iPhone
**No child labor laws were broken in the making of this post
---
---