Hobbies
I always get asked what my hobbies are and to be honest, I never really know how to answer this.
There are a lot of things I enjoy. But since becoming a mom, some of those things have taken a backseat due to time.
For example- I love to read. But rarely have the time anymore and by nighttime, if I read after I put my son to bed- I end up dozing off quickly!
I enjoy hiking- living in Tennessee gives some challenges here, such as an absurd amount of ticks and snakes- both of which I am not a fan of. Not to mention the humidity in the summer.. makes hiking less enjoyable LOL.
My husband and I take the opportunity to get our hiking fix in when we travel out west (about once a year.. so not nearly enough 😕).
Since having my son, I have not really "tried" to find new hobbies and I recently found one unintentionally.
My husband, son, and I were at my parents and I was looking through a magazine that my son handed me.
As I was flipping through, I saw a crossword. I told my husband that I have never been good at crosswords and I don't understand the appeal.
I started to peruse the hints and figuring out some answers. One things led to another, and I was working on this puzzle for the next serval days when I had down time. And I found .. that I actually really enjoy them!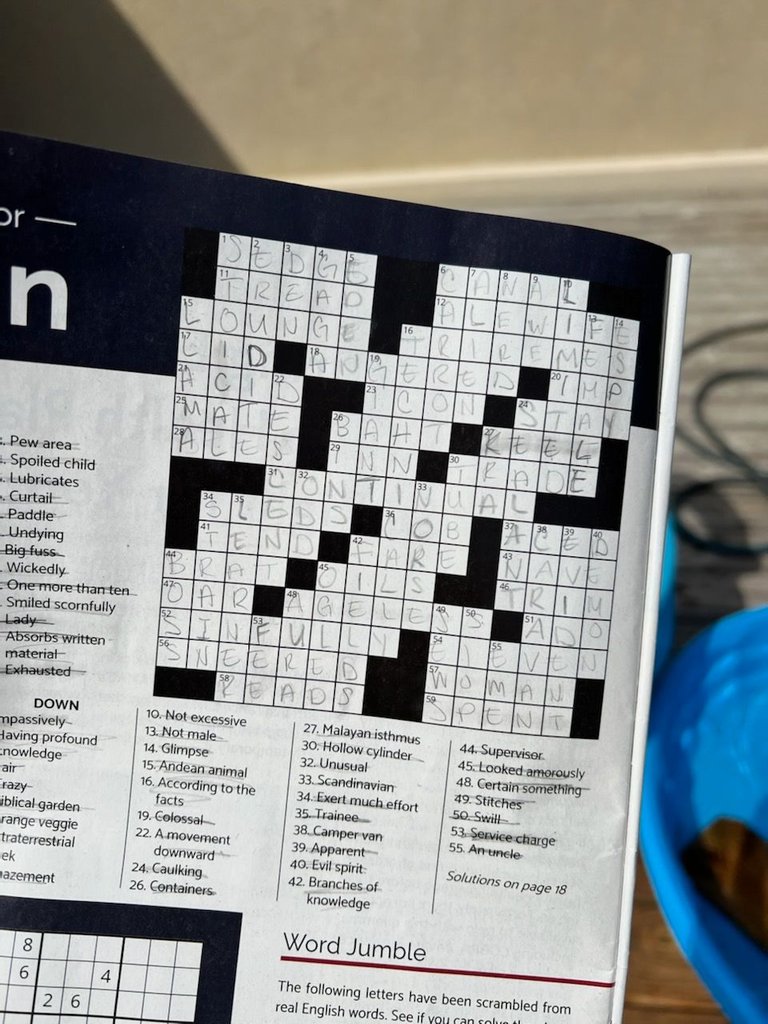 I have always been a fan of trivia, which is what a lot of clues have been. I also like learning new facts and such- so this has been (hilariously) a new thing that I have found interest in! I have even downloaded a crossword app 🤣 (the obsession is REAL).
What are some hobbies or things that you discovered that you enjoyed later in life? The things that maybe you did not like when you were younger?
-- Katie
---
---