Life with ducks.. FIRST SWIM!

Well, as you may know- we recently got two Silver Appleyard ducks. And these little ladies are growing so fast! Apparently, they will be full grown by 9 weeks?! Thats way quicker than I expected!
Anywho
They were finally old enough to get into some water- shallow, of course. They took a little while to get their "sea legs" if you will, but they were so cute fumbling around.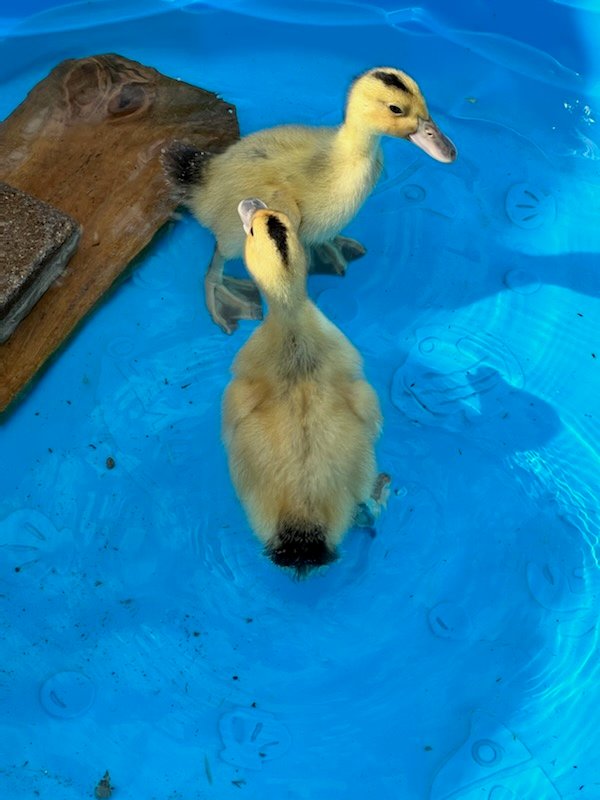 Once they got the hang of it, they were swimming around and chasing each other. They kept going underwater and biting at the water and dirt that we put into the little pool with them!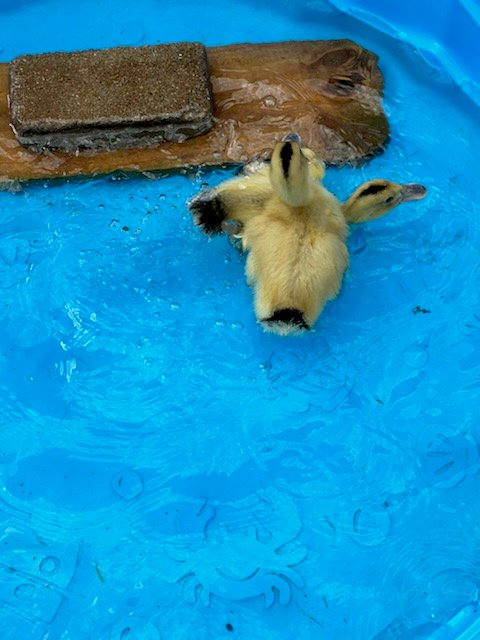 And OF COURSE, little man had a blast watching them. He tries so hard to be gentle, but he loves hard lol so we have to watch him, especially when he is petting them.
..
Then he tried to drink the duck pool water 🤢 so we had to get some water for his water table so he would stop taking cup fulls of the duck water 🤣 .. boys man.. raising a toddler boy is quite an adventure!!
Ahh never a dull moment over here!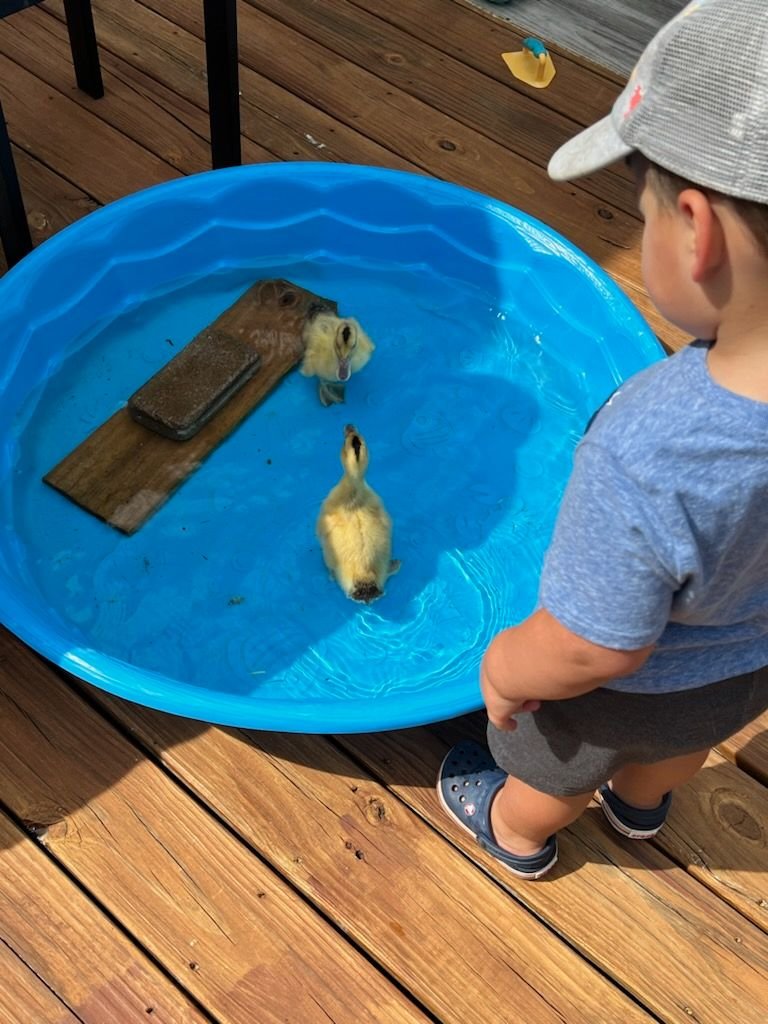 Stay tuned for more on this duck raising adventure!
-- Katie
All photos taken with my iPhone
---
---