Old Bananas??!.. what to do.. what to do..
If you have a toddler- or ever had a toddler- you know that one week they love something, the next, they couldn't care less about it! (eye roll).
For my son.. it is bananas. There are some weeks that I cannot keep enough bananas in the house!
Then the next week, I will think I'm on top of it, buy extra.. then.. well.. you probably guessed it- they go bad because he all of a sudden is repulsed by the sight of bananas! 😒😑🙄
One of the things I hate most is wasting food. It drives me nuts to throw food away. Must have been just engrained into me from my childhood lol.
I especially don't like throwing food away just because we let it go bad.
Since my husband started gardening a couple years ago, we at least compost a lot of food scraps, which makes it a LITTLE better.. but not much 🤓
So.
What to do with all the left over nanners.. make banana bread, of course!!!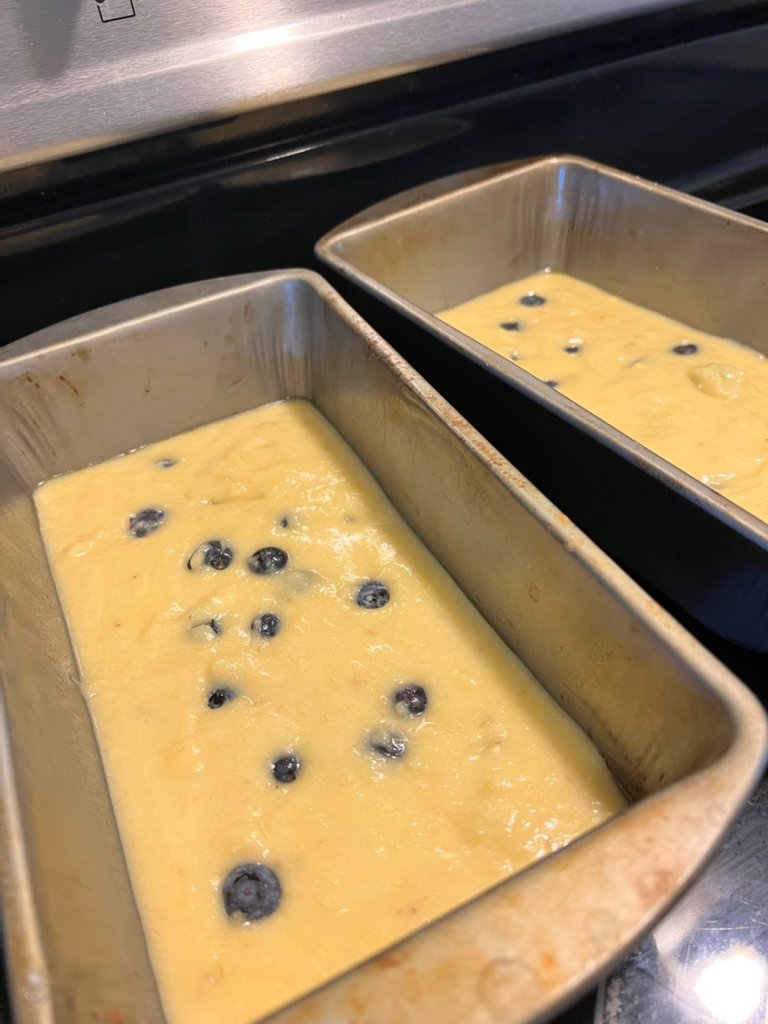 Now- this is the only picture I have of the banana bread- it didn't last long 😂🤣
The recipe I used was very simple-
1 C sugar
1/2 C margarine (softened)
2 eggs
pinch of salt
3-4 mashed bananas
4 T milk
1 t baking soda
2 C flour
Bake at 350 degrees (f) for 1 hour!
**I did SUB coconut milk for milk (just because I ran out of regular milk) and I used almond flour for regular all purpose flour (again, just because it was what I had on hand at the time). So, unintentionally, this treat was gluten free and dairy free!
I also added in some blueberries that we had on hand. If you haven't tried banana blueberry bread- you are missing out- and you should make this recipe ASAP!
Enjoy!
-- Katie
---
---