Pickled Peppers- Garden edition
Pickled peppers.. such a tongue twister!
In the garden this year- my husband planted pepperoncini peppers!! I was so excited! I love a good pepper, especially spicy ones!
When I was pregnant with my son, my biggest craving was SPECIFICALLY steak caesar salad with pepperoncini! SO. YUM! Goodness... my mouth is watering!
So when hubs said we were planting some- I couldn't wait to pickle some and give them a try!
Here is the harvest so far--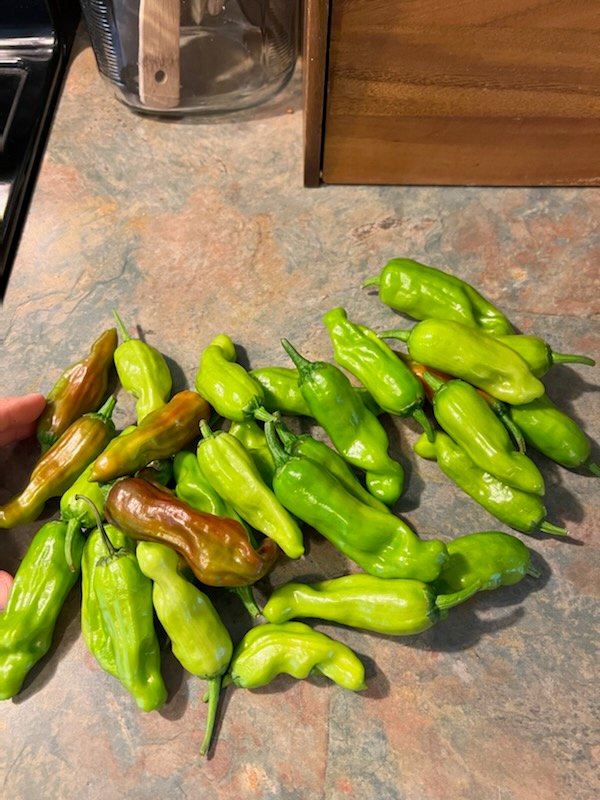 I found an easy refrigerator pickling recipe and gave it a go! (I am a sucker for easy recipes!! Mama doesn't have time for complicated LOL)
Using a sharp knife, I poked 2 little holes in each pepper and stuffed as many as I could into a quart sized mason jar!
I added in the extras-- coriander seeds, peppercorns, garlic, and a bay leaf!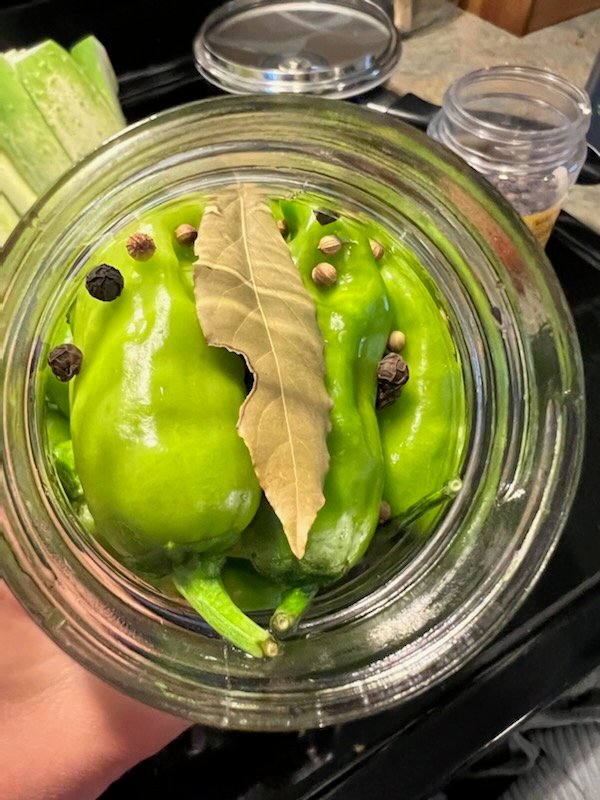 Then made the brine!
Water, apple cider vinegar, and sugar
Threw it all into a pot and brought it to a boil- let it cool a little, then poured it into the jar! Let it cool- then into the refrigerator it goes! I will let you know how they taste in 2-4 weeks! (probably closer to 4 so that it has time to get all pickled and delicious!)
STAY TUNED!
-- Katie
---
---