Purple pumpkins
Have you heard of the Purple Pumpkin Project?
I and not until about a few weeks ago..
One of my best friend's son was recently diagnosed with epilepsy and she began to share about his journey and ways to help.
One of these is the Purple Pumpkin Project to raise awareness about epilepsy- for example- more than 3.4 million people in the United States live with epilepsy, a fact I didn't know until this became a reality for someone I love.
So tonight- we showed our support for some of our favorite people and painted our pumpkin purple!
Noah had a blast and surprisingly didn't paint his whole body purple in the process 😂
I encourage you to check out the purple pumpkin project- especially if you know someone who suffers from epilepsy!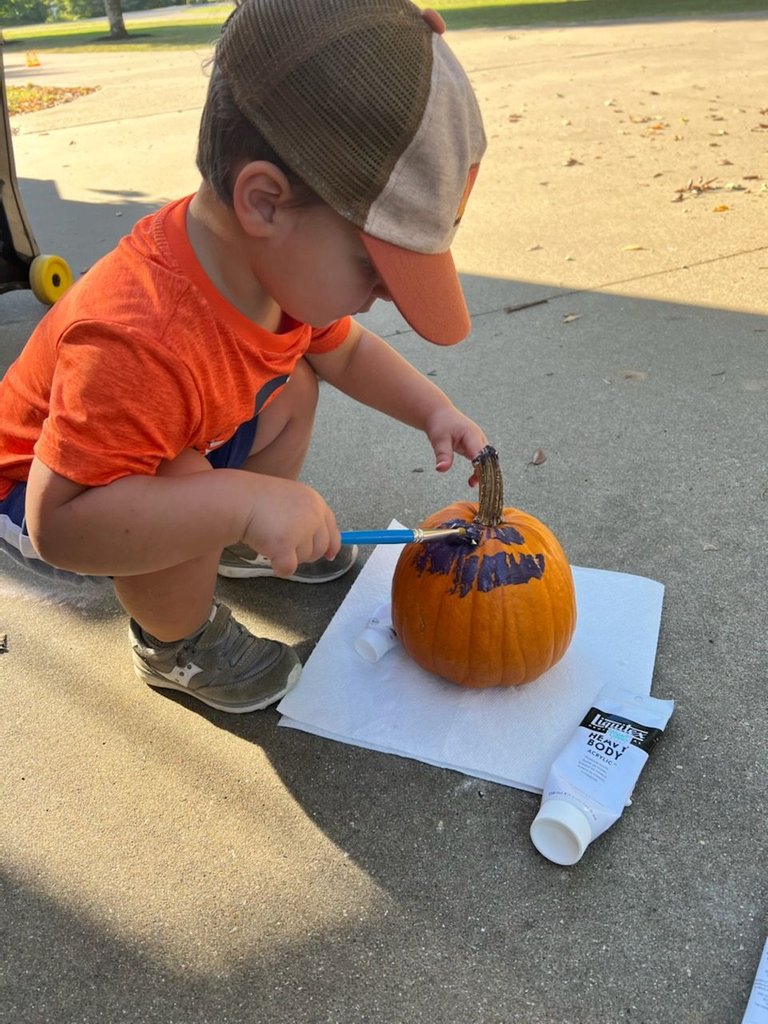 -- Katie
Purple Pumpkin Project linked!
Photo taken on my iPhone
---
---