Reflections. . 9/11 -- 21 years later
Today always just hits different...
It is just one of those days that will forever live in my mind. When I stop and think about the events that took place 21 years ago in New York City.. I am taken right back to the moment I first heard the news..
Do you remember where you were?
I was in my 7th grade English class. It was the class period right before my lunch period, so we were all antsy to get going.. as the clock ticked on.. the bell did not ring..
A few moments later, our school principle came on the PA system to say that the school was in lock-down. The a plane had been flown into the World Trade Center building.
A terrorist attack.
"A what?" I thought.. I had never heard of such a term. I had no clue what it meant.
I remember moments later- she came back on to say another plane had it the other building.. and there was another hijacked plane (again, a term that I had never heard of until that day) that hit the pentagon and still another that they believed was heading towards DC.. but crashed in Pennsylvania.
It was like a scene from a movie.
Everything was silent.
Time seemed to stand still.
No one knew what to do. Most of us kids had never heard of anything like this, and fear was thick...Teachers sat in silence. Trying their best to answer questions we had with tears in their eyes.
We were sent home early that day.. and when I got home, my family turned on the T.V. and I saw the re-plays of the crashes on the news.. then BREAKING NEWS the second tower collapsed.
It was like nothing I had ever seen before. And could hardly comprehend why something like this would happen.
It was a sunny day.. but felt dark, grim, sad.
I remember the look on my mom's face as we watched the news. I remember her hugging my sister and I tight when we got home from school, and the tears in her eyes as we watched the news and waited for my dad to get home from work.
The day was heavy. . it still is when I stop and reflect on it..
It is wild to think that this event that I was in middle school for, is now being taught in history classes.
That there are kids in high school that were not alive when these events took place (or maybe it just makes me feel old lol).
I am glad that day, those feelings, are etched into my memory..because one day, my son will ask me.. "mama, where were you when the 9/11 attacks happened?" And I will be able to share with him what that day was like. And even in the midst of fear, sadness, and confusion, how beautiful it was to see our country unified, loving, and caring for one another in the days and months to follow..
So I'm curious.. Where were you?
and if you are from another country- what was your reaction to hearing all of this?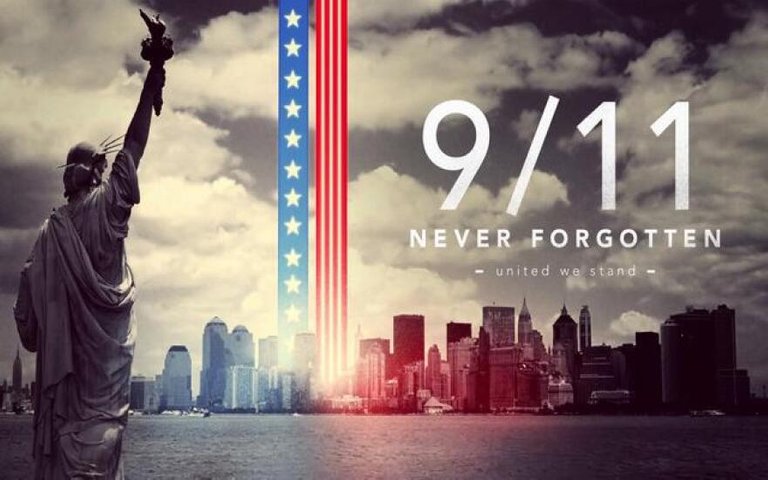 Photo from wmky.org
-- Katie
---
---