"This is the best day of my life.."
Do you remember the simplicity of being a kid?
How the simplest moments can bring the most joy? No electronics, no screens, just good 'ole summer fun!
Today I had my nephews for a few hours and we went outside to play. Very quickly, it turned into a water fight, water slide, and basically- all 3 boys soaked head to toe! 😂
While the boys were running around my oldest nephew said "this is the best day of my life!!" Obviously I was happy to hear they were having fun with us, but more so, it made me pause for a moment.
These moments.. the simple moments..
These are the ones that become core memories. These are the ones that you remember when you are older with kids of your own.
Do you remember some of the best summer memories you had as a kid? Was it full of technology or doing something that cost a lot of money? Or was it the simple moments? The one where you were just having fun. Just being a kid?
I think (especially with kids today), this is so easily lost.
It is easy to push off summer days to tablets, TV, and expensive excursions. But some of MY favorite childhood memories don't include any of that.
It was the days spent with my cousins playing in the creek and the woods.
It was climbing trees. It was camping out in our backyard, or camping out as a family in the living room.
The simple things really do make the make the best memories.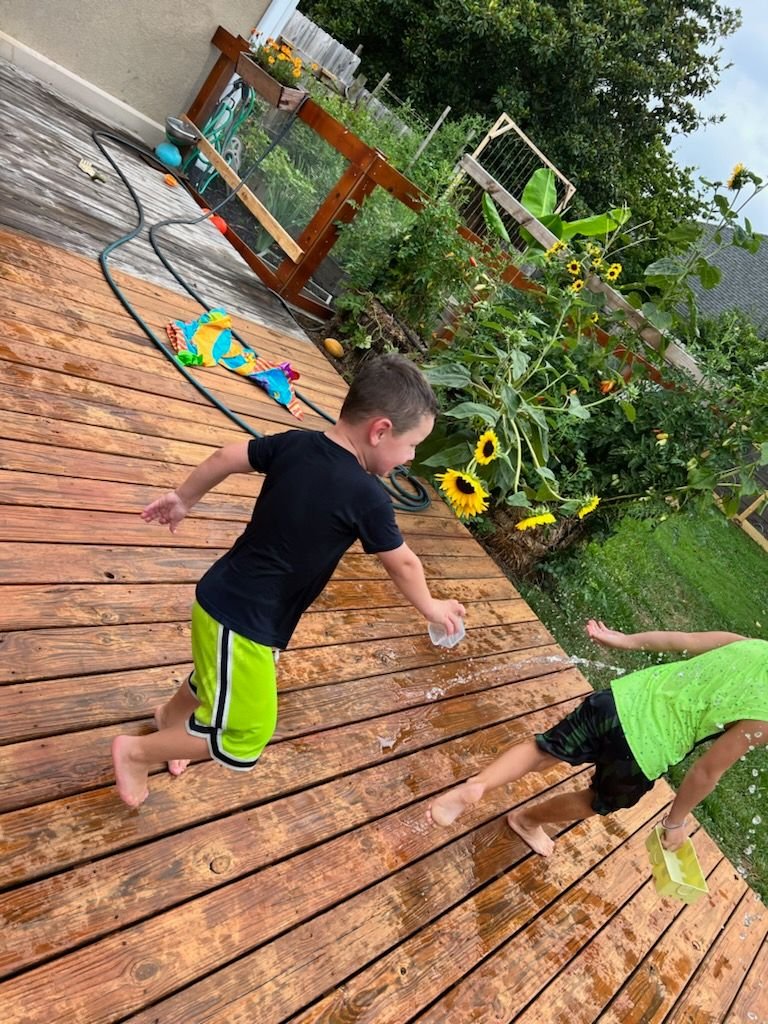 -- Katie
---
---