A Nation Where Sarcasm Is Turned To Laughter
This is a very good topic am about to write, It is what happens in my country Nigeria every day, It has become a normal thing, Trust me it has really given this country a little hope, It is not easy living in this country of mine. Life is kinda hard especially for people who ain't rich and i know you know that lack of money might cause depression for some who can't take it more but what can digress them from that depression it could be only comedy.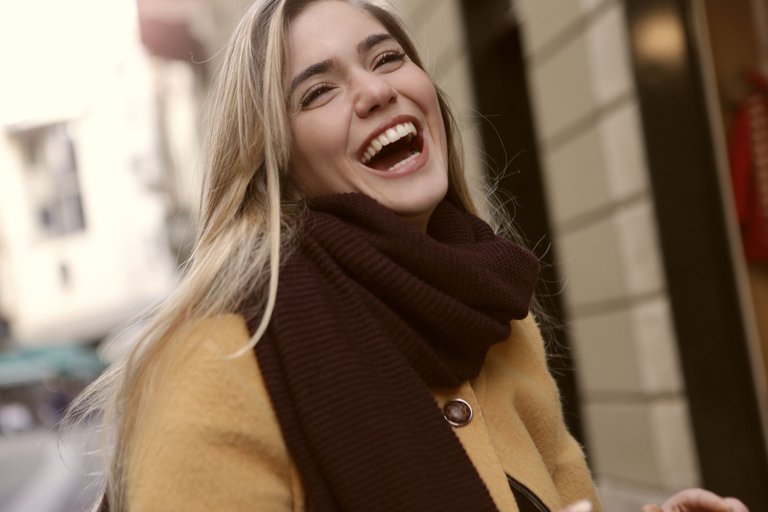 Photo by Andrea Piacquadio
Comedy makes you laugh right but my major point is now everyone now makes Jokes on each other by being sarcastic towards each other and it's very funny you know, I am one of them who do such though i am funny real life. You can't spend 5min with me and i will not put a smile on your face that is how i am naturally, I was born to make people laugh i am hoping to begin my own comedy content soon and i hope y'all subscribe too thanks.
My country Nigeria is so funny that you will forget that you once had an issue at hand. It is really a great thing, Thinking is bad for the health of a person, So instead of getting all that drugs for them instead get them data it's healing is on that comedy the depressed one but them data to and a phone because their cure is on that comedy skit or stand up show on the television.
There was once upon a time i was very angry and i was about to loose it infact at that time anybody who came close to me got it hot but guess what i did after i noticed I am losing it i had to go online and watch some comedy content it was so hilarious 😂 i laughed and laughed i almost tore my stomach with all of my laughter, I will like to share the content in writing read and enjoy.
Joke Content
𝐅𝐑𝐈𝐄𝐍𝐃: Hey boss!!
𝐉𝐎𝐓𝐓𝐄𝐑: Slave
LoL, He was like why will you call me a slave and he was you called me boss now, Then he tried to change it.
𝐅𝐑𝐈𝐄𝐍𝐃: Boss you dey enjoy oo
𝐉𝐎𝐓𝐓𝐄𝐑: You dey suffer oo
And the friend was like why will you say i am suffering and jotter was like why will you say am enjoying 😂.
𝐅𝐑𝐈𝐄𝐍𝐃: You fresh now
𝐉𝐎𝐓𝐓𝐄𝐑: You dry now
And the friend got angry and said why will will you say am dry now and jotter was like, because you Dry like who wan die and he left friend by saying..
𝐉𝐎𝐓𝐓𝐄𝐑: Adieu papa
LoL, 😂 this was so hilarious and it was full of sarcasm (Mockery) and we all still had to laugh about it to be honest that is why i love my country every where is full of sarcasm, cruise trust me that is what's stopping all it's depression in the country.
---
---