Decentralized vs. Centralized: The Battle of Saving Methods in Banking and Crypto
This is a battle between both and it will continue to be a battle, not a physical battle but a financial kind of battle, But in the end, one will have to win. I will have to side with one of them in the battle, They both have "Pros and Cons" which I am going to outline soon, In the financial sectors Decentralized has its pros and cons while centralized has its pros and cons.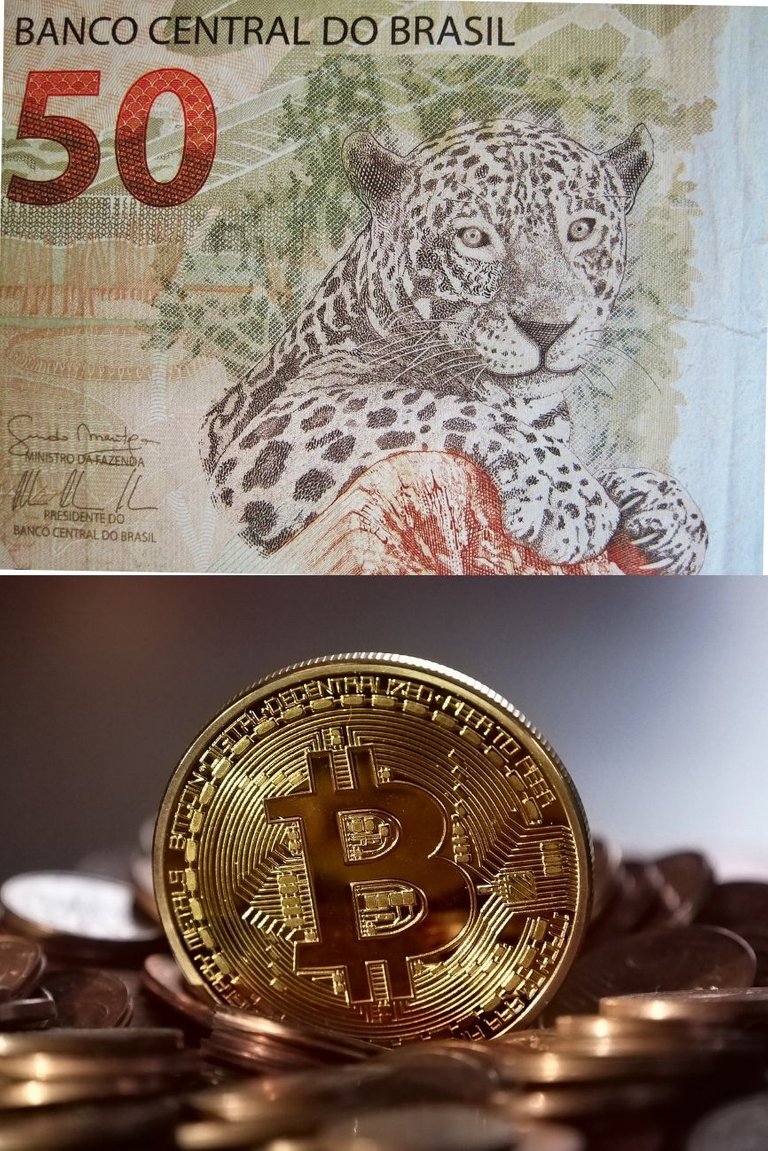 Designed by me, Image source
The world has evolved so much on normal grounds I would have had a high vote for the decentralized system but even with the current price I can't be so convinced to be a part of the decentralized systems. The present price is $ 29,513.96 per (BTC / USD) and it's not convincing, Putting my money in cryptocurrency, might be safe but it might get me a lot of loss the bank is safer because instead of my money dropping it increases annually. Trust me I would have been the first person to advise everyone to go for decentralized it is more secure and more private.
But the way it's going I will not like for my money to be in a place where its value drops every day, hoping for its increase which is not certain. In the battle between these two systems, it's obvious one will win but I am yet to disclose my choice. We all have different choices but my choice is becoming obvious by the minute, The world is evolved Yes, It was supposed to be decentralized being the big shot. As you all know centralized is realistic, what do I mean it's physical cash and physical building?
PROS AND CONS
Centralized System
It has physical employees and it's physical cash and cash savings feeling forms and all that thing.
The Centralized systems allow us to be emotionally secure by having peace of mind at all times.
Gold can be saved in the centralized systems, you can walk into the bank and make save your gold if you do not feel comfortable saving it at home or putting them on because they have value in the future.
It is not tradable but it's traceable and that is what makes it more mind-blowing that the centralized system can be approachable if anything happens to your money.
The only cons here about the centralized is it can't be tradable when it comes all over the world it is only one currency that has that kind of value to trade all over the world, which is the USD and the American dollar.
The decentralized systems are quite too far from the centralized systems and that is clear to everyone that decentralized is not physical but it is quite the best (Defi) is the best but it's quite too shaky for a currency but it has helped a lot of people make profit in the past.
But decentralized can fall at any time and who are we to approach no one but its value shocks me it drops like it's not going to rise and if my money was to be in there I will grow in loss and that is not what I want to be honest.
In the battle between a decentralized and centralized system, I can boldly tell you that centralized systems won the battle and it's going to be my first choice.
Conclusion
Back to the question if I am going to choose a system to put my money then it is the centralized system because it's the safest and the most reachable system. In the world so big and evolved my first choice will be centralized systems.
---
---